11 Jan 2022
How to drive traffic to the health and beauty segment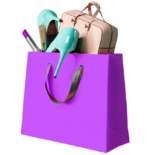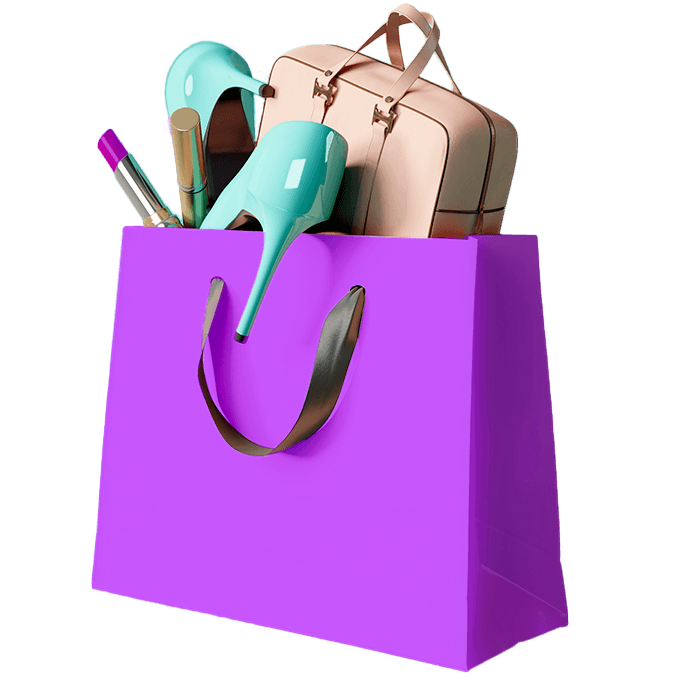 People have always wanted, and still want, to be beautiful and healthy. This niche has the permanent demand, seeing even more popularity today than ever. On the one hand, this means much traffic and many sales opportunities. But there are tense competition and spoiled users, on the other hand. This text will tell you how to effectively promote and sell soul and body care products and gain good profit.
Cosmetics, hygiene items, and pharmacy are among the five categories seeing most orders. The global healthcare services market grows by 5% to 10% year over year. Back in 2020, experts forecasted that the share of online purchases in this niche will continue its ascent.
Sales can stimulate various factors shaping today's world, from healthy lifestyle trends to the COVID-19 pandemic. People are ready to empty their pockets to get these products and buy them online. So how do we win user attention?
First, look at standard business models that work:

All kinds of websites (online stores, showcases, price comparison services)
Content projects
Social media and messengers
Contextual advertising
Targeted ads
Second, always promote products responsibly. Read along to learn how.
Emphasize the brand
People feel an emotional connection with renowned brands, and they trust them. Most users would prefer getting an item from a familiar brand rather than a no-name label—especially in the context of health and beauty.
Moreover, loyalty to specific brands is widespread and a powerful purchase trigger. Brand status also plays a role.
It's way easier to sell products from famous brands. Such companies have already built their reputation and have an audience of trusting consumers. You don't have to invest in awareness and name promotion.
However, there may be some drawbacks. For instance, big-name brands often forbid brand bidding. But you can filter out such programs in the program catalog: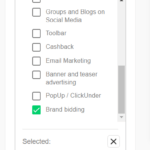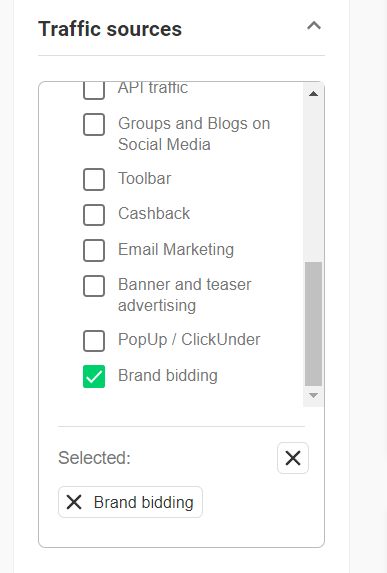 Usually, major brands already have their own creatives, slogans, banners, and landing pages they're ready to provide to publishers.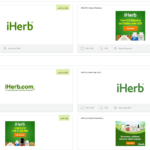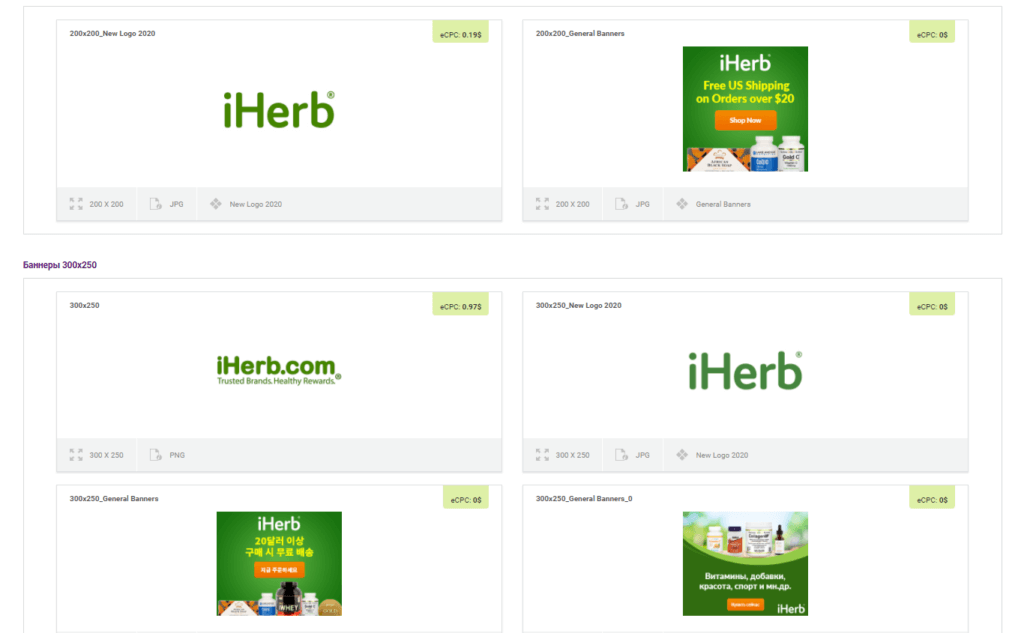 Make the most use out of sales and holidays
Cosmetics, perfumes, beauty treatments, and massages. People are happy to give and be gifted with these things for the holidays. New Year, Valentine's day are your chances to unleash the creatives and deploy relevant ads and content. Your efforts will pay off.
A few words about content. Collections like "20 Gifts for Mom" or "Best Cosmetics to Treat Yourself on Valentine's Day", price and item comparison texts will be your best allies during the holidays.
You might want to devote even more effort and funds to ads, promotion, and relevant content during big sales (e.g., Black Friday or Singles Day, 11.11). These are the times when users are ready to splurge as they wait for these days to buy something they've been dreaming of.
Keep an eye on the sales of specific brands. They usually create dedicated landing pages or special website sections for value offers.
Set up your targeted ads to reach the users whose birthdays are coming soon. Invite them to treat themselves or give a bonus/discount.
Personalize this
Numbers say that 73% of users prefer personalized marketing messages. This rule applies to almost any niche, especially self-care and intimate products.
We mean tailored notifications based on a customer's preferences and previous purchases. Or dynamic contextual ads. Or emails and pop-up messages that not only call a client by name but come with customized offers, inspired by the customer's behavior and order history.
Employ targeting and retargeting technology, CRM data, email, and pop-up message services to bring more personalization.
Focus on detailed targeting
When configuring ads in Facebook Ads (remember that you set up Instagram ads there as well), you can segment users using specific targeting.
For instance, the "Interests" category has the "Beauty" section with a detailed categorization by products a user is interested in. The "Fitness and Healthy Lifestyle" category is also available.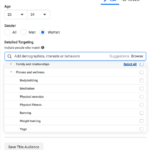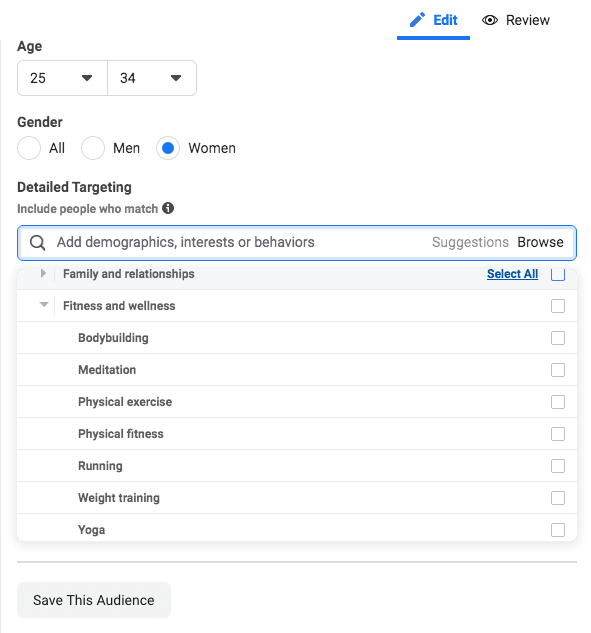 You can set up targeting to reach users visiting healthy lifestyle- and beauty-related events. Target frequent visitors to beauty salons, healthcare institutions, and gyms. Lastly, focus on active members of health and beauty communities.
Configure smart UX
Offer users the products they were interested in or purchased. This section is often called "You may also like" or "Related items." Here's how AliExpress does it: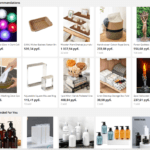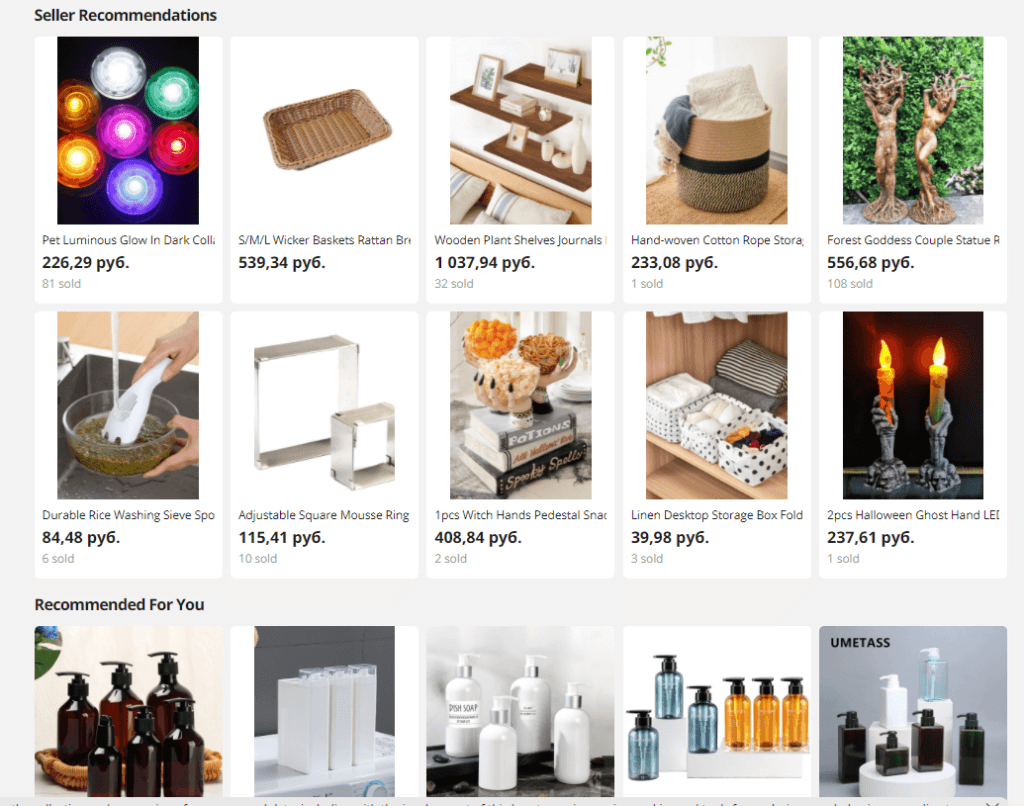 For instance, if a user ordered a yoga mat, offer them other attributes of this activity. If they bought a face cream, give them a hint that a night cream will be a great addition to the routine.
Furnish products with a detailed description, images, ratings, and reviews. Don't forget handy search and labels to help users navigate through the assortment. For instance, iHerb has the "Trending" badge that draws users' attention: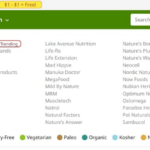 Configure a regular orders feature. Say a user orders a shampoo, and they might need it again sometime later. Invite them to set up automatic orders of products in a given time interval. Handy for the user, profitable for you.
Another essential thing is mobile-friendliness. The share of users who prefer to browse and buy online using their smartphones and tablets keeps growing. Make sure your website looks good and is smaller screen-friendly.
Introduce products
Only a few people know how online training sessions work, their benefits, and whether they're really effective. Not everyone has a habit of undergoing annual medical checkups: People just don't realize how important they are. And it's easy to drown in the ocean of cosmetic products, myriads of serums, and masks. What is telemedicine? How do online healthcare services work? Can a physician diagnose remotely? Are Zoom therapy sessions effective?
What is the purpose of a product? Do I really need to buy it? How do I use it? How do I choose the right one? These doubts and questions surround users, and it's your call to help them out.
Describe in detail how everything works. Provide examples, cases, reviews, and guides; offer a trial period.
Content or custom landing pages for specific products can be a good tool in explaining how new products and services work.
Believe in the power of content
Statistics show that 72% of Internet users searched for beauty-related information last year, with the most popular queries including sicknesses and treatment info.
It's very simple. Say a user googles ways to combat hair loss. If your blog or website has a helpful post about it, and search engines promote it, the user will follow your link, read the text, and take notes. They may also buy the products you recommend and remember your website.
Content can help you attract users, win their trust and loyalty, and eventually promote products and services. To make your texts demanded, build the semantic kernel carefully and provide valuable information.
You can seek inspiration from Google Trends or search engine to pick content topics: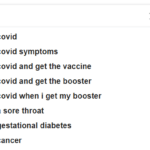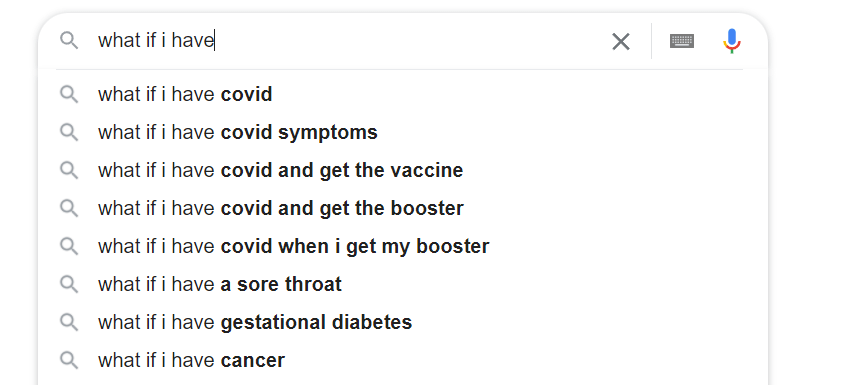 Remember that it's only quality content that can sell. You have to show yourself as an expert so that people will trust you and your recommendations.
Marketers confirm that health websites pair well with infographics, data visualization, and interactive content. It's great if a user can take a short test, assess their body's and soul's health, and find out what to improve. The best way to explain complex medical things is to use visuals.
Try video blogging
Self-care and beauty is the best industry for videos. Bloggers teaching how to use beauty products and do makeups, shooting reviews of cosmetic items, have millions of followers.
There's a huge variety of formats. Video reviews, unpacking, comparison, guides, manuals, etc. Remember that YouTube isn't just a social media but a search engine processing over 4 billion queries monthly. More than Yahoo or Bing do. This explains why video blogging is popular among healthcare institutions, fitness industry specialists, and nutritionists.
Speaking of, you can start a mutually beneficial partnership with beauty bloggers (not only those on YouTube but also Instagram or Telegram content creators). Look for relevant influencers on your own or blogger marketplaces (e.g., EpicStarts). You can pay for promotion either with funds or a due bill.
Experts also say that by adding video content to your website, you can improve its ranking in search engines significantly and even enhance the average CTR and session duration.
Don't fear new formats
Social media, online stores, videos are all potent tools. But you can generate way more traffic with a broader approach.
Take podcasts, for example. There are numerous beauty podcasts in the market, so why not start your own one or cooperate with podcast authors for promotion?
Check out other noteworthy formats. For instance, Instagram Live is a great way to demonstrate how a complex beauty gadget works or host an online fitness session. Stories may also come in handy for promoting simple and impressive products.
Take heed of low-key platforms and think about the audiences using them. For one, LinkedIn is the home of busy people not having time to visit a gym. Show them ads of online fitness sessions or doctor's consultations. Besides, B2B products (e.g., corporate fitness) can suit well there.
Pinterest users are connoisseurs of visual content. For them, invoke ads showing beauty items in attractive packaging or appetite-igniting healthy food.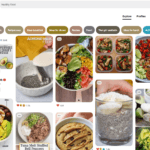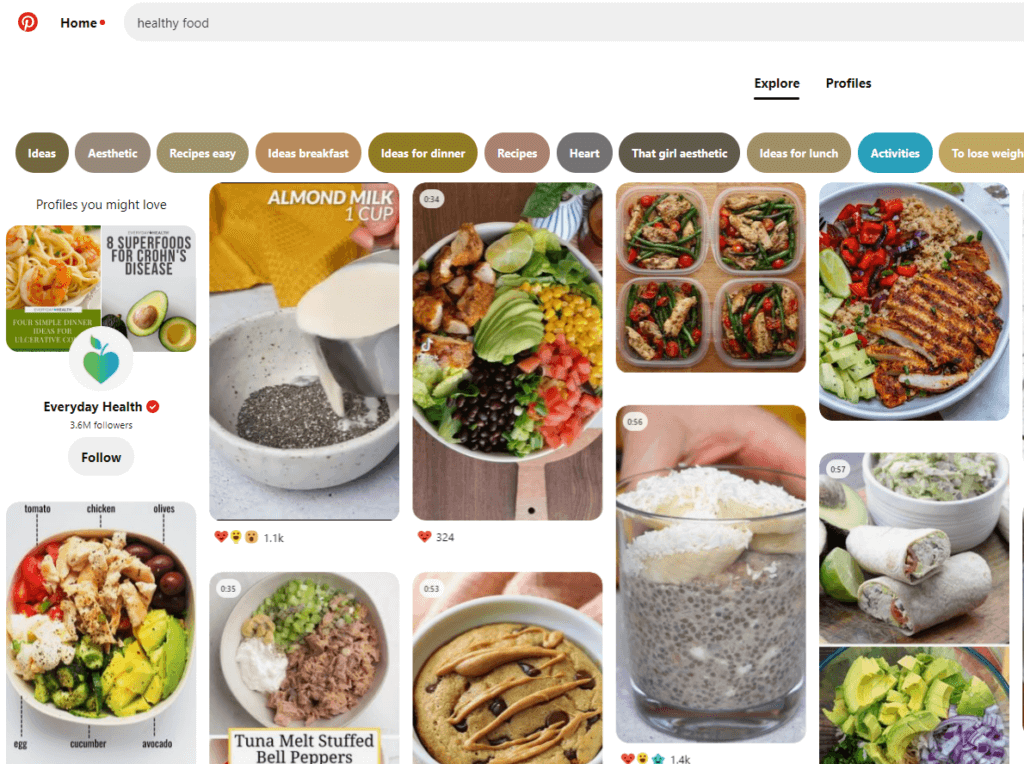 More tips
Engage in discussions on forums, blogs, and social media. Focus on the platforms your target users usually visit. Relevant comments on popular websites can act as a great traffic source.
If your words are helpful, chances are people will jump to your account and click on the link you left there. Avoid leaving comments like "Thank you! Visit my website." They just don't work.
People sift through other users' reviews when selecting health and beauty products. Encourage customers to leave feedback and share their experiences. We told you here how to do that.
Sports and fitness, healthy nutrition, drugs, vitamins, online medical consultations, cosmetics, beauty gadgets, hygiene items, pharmacies, and clinics fall within our category. Enjoy the diversity!
Don't spread yourself too thin. The safest way is to focus on one or two categories—and expand after successful results. A rule says, the narrower the audience, the better.
Monitor the market. Trends tend to alternate, so you need to promote relevant products. If you work in the healthy nutrition field, you must realize that the Atkins diet is a thing of the past. That said, superfood, keto, and matcha are your top concerns now.
Statistically, Alibaba and Amazon hold the largest beauty and health item sales share. And this makes sense because people love buying everything in one place. Drive traffic to marketplaces so people can dive into online shopping on one resource rather than visit one website for a face cream, another one for a shampoo, and yet another one for dumbbells.
---
Sell more and stay healthy!