12 Oct 2021
Offbeat social media for sourcing traffic: Pinterest, Twitter, and LinkedIn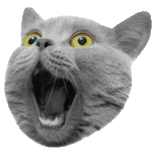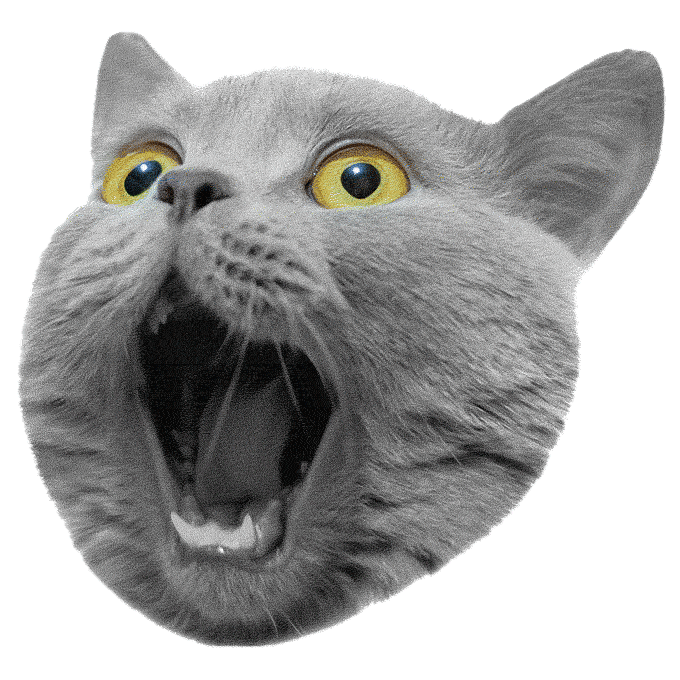 We've thoroughly studied Instagram, TikTok, and Facebook. They provide a lot of traffic, with both high and poor quality. But what if we need even more leads? What if we want to try new channels and work with a newer, niche target audience?
Today we're talking about how to source traffic on less-thought-of social media platforms like Pinterest, Twitter, and LinkedIn. What makes them a fine choice is that fewer marketers are there, and the audiences are less spoiled, meaning they're likely to welcome good ads. There's also a chance of reaching people that aren't on other social media platforms.
We'll tell you about the specifics of every social media platform and the opportunities they hold for selling and advertising products.
Pinterest
The platform and its audience
Pinterest is a social media whose main content is images called "pins". Users can add pins from their PC or the web to thematic boards (known as boards), view other users' pins, like them, comment on them, and follow users they like.
Pinterest has a common feed (which can be configured based on interests) and a pin-sharing feature called 'repinning'. Pinterest also supports videos.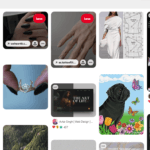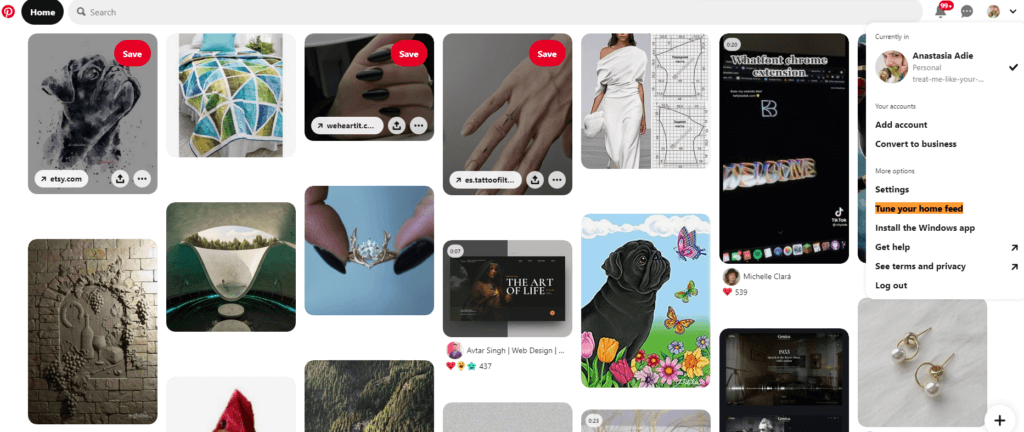 Pinterest's audience counts 454 million monthly users, half of whom live in the United States. Statistically, 85% of users log in from mobile devices (which makes sense since Pinterest offers a great mobile version), and most users are women.
How to promote and sell products
Pinterest offers great sales potential. Numbers suggest that 9 out of 10 users visit Pinterest to pick some products to buy later.
Interestingly, 97% of queries on Pinterest are not related to any specific brand. More general search queries on this platform are popular, such as "couple activities", "kitchen storage", and "cottage decorating ideas".
A huge segment of Pinterest's audience is mothers, so products for kids and parents are in high demand there. You can promote apparel and shoes, interior and landscape items, tourism services, flowers, gifts, and food delivery and recipes.
Most brands manage corporate accounts on Pinterest, where they publish new items, outfits (for apparel brands), and product use cases.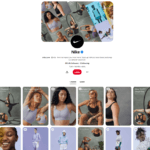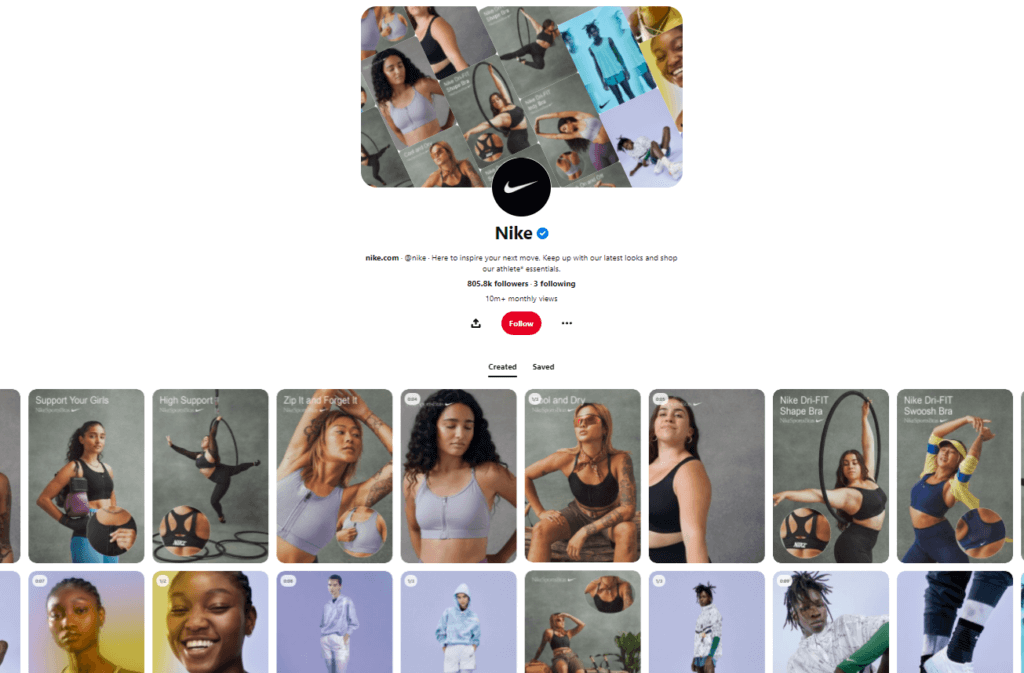 As far as paid posts are concerned, a lead on Pinterest is half the price compared to other social media platforms. Pinterest offers an ad management panel for business accounts where marketers can purchase ads and view statistics.
Check out the list of countries where the Pinterest advertising panel is available.
Users will see the ads in their feed, recommendations, and search results.
Like with advertising accounts on other major social media platforms, Pinterest supports various ad formats, including images, carousels, pinned products, and mobile app ads.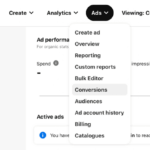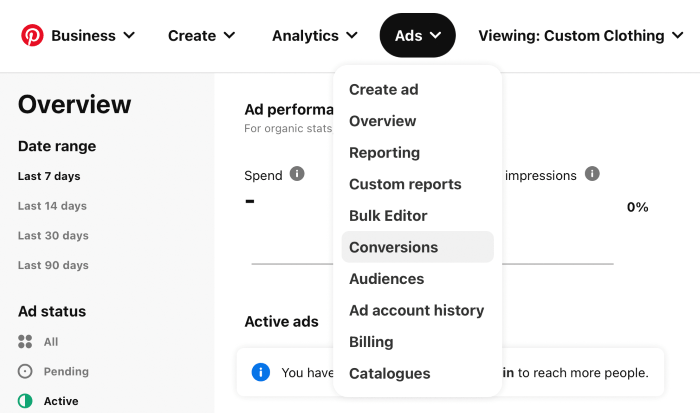 Here, you can set ad goals, your ad campaign budget, where to place ads, targeting, and impression dates. All the regular stuff.
Paid ads aren't the only way to advertise products and services on Pinterest. Affiliate marketing also works. You can publish product photos and leave affiliate links in the description. You can also use coupons and promo codes.
Important! Users report that Pinterest can block affiliate links. Solution: Create a pre-landing page a user will be redirected to after clicking a link, and then go from there via an affiliate link to the advertiser's website.
If you create a business account, you can also create a Pinterest Shop and place products directly in the profile. This format is popular in the US; nearly half of US users shop on Pinterest.
SEO (add image headers and keyword-infused descriptions) and calls to visit your website are other effective tools for this platform. What's important is publishing attention-grabbing and valuable content. The more people interact with it, the more other users will see it in their feed and recommendations.
Other things to keep in mind
Business account owners can place the "Pin it" button on their website. The user saves the product image from the website right to their Pinterest board by clicking it.

Source
The most critical point for Pinterest is to ensure the product being advertised is visually appealing and aesthetically pleasing. Data show that advertising on Pinterest generates traffic and boosts product awareness.
Some 89% of Pinterest users note that they go there to find inspiration, while 91% of people consider the platform a place to feel good. So be sure to avoid negativity, bad news, and questionable aesthetics.
Pinterest has a powerful hashtag infrastructure, so don't forget to add hashtags to get more interest-relevant users.
Twitter
The platform and its audience
Twitter is a social media that revolves around short text messages called tweets. Users can attach media to their posts, and the max tweet length is 280 characters.
Its features are pretty standard for social media. It has a customizable tweet feed (you can even set it up to see fewer tweets from a specific user), notifications, topic selection, and the ability to follow other Twitter users.
To date, Twitter has 300 million monthly active users. This platform is so popular that 90% of people in the US are aware of the platform. Most users are 25 to 34 years old, and 70% of them are men.
People primarily use Twitter to catch up on the latest news across various fields, from culture and art to politics. Cooking-related tweets usually gain lots of shares and likes.
Here's an interesting tidbit: Twitter is Japan's most popular social media platform.
Experts affirm that Twitter is home to users with a deeper interest in specific topics, media professionals, politicians, as well as movie and music lovers.
How to promote and sell products
Hashtags are the primary tool to promote posts on Twitter. Users use them to search for interesting topics, and tweets with popular hashtags appear in the Trending section.
Another benefit of Twitter is that its content often appears in search results for some queries. Try posting succinct tweets, use keywords, and respond to users' mentions.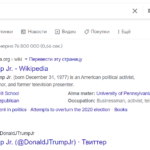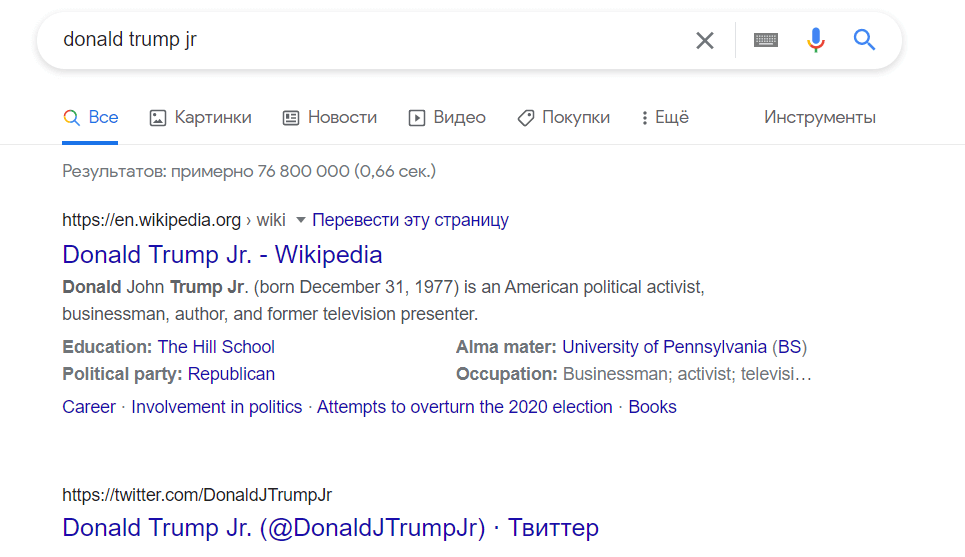 Twitter also has a platform-based advanced search capability. For instance, users can search for tweets by the number of engagements (retweets, comments). Your audience's engagement and your interaction with it are very important.
Advertising on Twitter costs half as much as it does on other popular social media platforms. What works best here are ads for food delivery, apps, educational courses, sports gear, and gadgets.
On Twitter, you can pay for Promoted Ads to have them appear in the feed or get your post to appear in the Trending section. In addition to that, you can also pay to promote your account in the Explore section. Promoted post formats are very conventional: standard tweets, carousels, and videos.
The Ads Management panel works like in other places and features an ad auction (like with Google Ads), targeting settings, ad campaign goals, and analytics.
You can also purchase an ad from influencers on Twitter. Ad posts cost $1 to $10,000, depending on the user's popularity. You can select influencers at blogger marketplaces.
Other things to keep in mind
Twitter is often used for reviews. Users mention a company or brand, write their opinion or request, and get a response. You can retweet a post that mentions you or your brand. You can also delete account mentions left by other users. This may come in handy if you want to delete a bad or negatively toned review or mention.
Twitter allows users to hide comments. If you hide a comment, only you and the author will see it. But we still recommend that you engage with reviews (including negative ones) and respond to them.
Since Twitter posts are short, experts advise publishing a few tweets a day, up to 15 tweets.
Twitter has a pilot project for a platform-based Shop that can help users find products on a brand's page and buy them. This feature is currently being piloted.
Unlike other social media platforms, Twitter doesn't offer the ability to create communities.
LinkedIn
The platform and its audience
LinkedIn bills itself as a social media for business contacts across various professional realms.
A LinkedIn account looks more like a CV than a conventional social media account. Its other features are similar to those on its social media counterparts: communities, hashtags, media attachments, and a newsfeed.
LinkedIn sees 303 million monthly active users. The audience is almost 50/50 men and women, with a slight bias toward men. Most users are aged 25 to 43, and many have university degrees.
LinkedIn is primarily designed for professionals, experts, and decision-makers. There are also lots of business accounts (over 55 million), including for major corporations.
Although LinkedIn is considered a job board, the truth is that content occupies 15 times more space than resumes and job offers.
LinkedIn has long been more than just a job-seeking or hiring platform. It's also a place where people can find expert opinions, learn, share professional experience, and strengthen relations with their clients. On top of that, LinkedIn users communicate and engage with each other 60% more than users on other social media platforms.
How to promote and sell products
LinkedIn performs 277% better than Facebook in terms of lead generation. Most often, promoters there are B2B companies that promote and sell software, educational and financial services, marketing/design/consulting services, integrated products, and goods and services with a long decision loop. However, it's not the place for advertising mass-market goods.
LinkedIn is also used for international advertising and personal brand development.
The Campaign Manager resembles Facebook in terms of its features and appearance.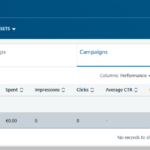 This is where you can select campaign goals, use a ton of targeting settings (over 200 parameters), configure your budget and ad schedule, and choose among various formats: text teasers, posts, carousels, video ads, and—the game-changing one—direct messages. The latter is what LinkedIn is known for: you can set up ultra-specific targeting right down to a specific person.
Most marketers coming to LinkedIn employ lead generation through expert content. They like it because it works. It's also known as social selling.
Content marketing works well for LinkedIn, but you should note that posts have a limit of 1,300 characters, while the max article size is 125,000 characters.
LinkedIn users are often open to providing feedback and sharing reviews and experiences. Overall, the chance for substantial, fruitful communication is pretty high.
Moreover, LinkedIn offers paid accounts with expanded features. For example, you can get detailed profile statistics, message users who aren't in your contacts, and reach—and add—even more contacts.
Other things to keep in mind
Live sessions are very popular on LinkedIn. In 2020, their number jumped by 437%. These can be expert comments on a relevant, hot-button issue or a live stream from behind the scenes of an event.
Posts with images gain twice as many reactions and engagement as ones without images. The recommended image size is 1200 x 627 px.
Over 61 million top-grade influencers operate on LinkedIn. Most of them aren't show-business giants; they're experts in more serious fields, and you can try ordering ads from them.
---
May Pinterest, Twitter, and LinkedIn bring you even more traffic!