2 Mar 2021
How much money do bloggers and influencers make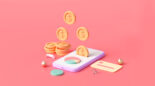 Let's find out how much bloggers can profit off of TikTok, YouTube, Instagram, and other platforms. And we will study it not to rummage in their pockets but for the sake of inspiration and knowledge.
Most people are convinced bloggers are couch potatoes who hate work. However, this work is as valid as any other—especially in terms of earnings. Let's check out how much bloggers earn and find out how they make their money. No envying, just learning.
For starters, we must say there are different of ways to cash in on the world's largest video hosting. First, we have Google AdSense, a service that embeds contextual advertising into videos and pays bloggers for that. However, don't expect you can make much on that: recent studies suggest that AdSense pays some $2 for every 1,000 views.
Here are the stats of Russian blogger Pavel Gorodnitsky. For 1.5 months, his channel gained 400,000 views (it's a great number) and only yielded $360 (it's a very poor amount) by partnering with YouTube. Take into account that Pavel spends 10-15 hours a week to keep his blog; with that, he doesn't do video editing on his own. To partner with YouTube, a blogger needs to have at least 1,000 subscribers and 4,000 hours of viewing yearly.
From this, we see that official advertising from Google and YouTube doesn't seem a very profitable way to cash in. There are other ways: selling ads directly to brands and companies through the blog, native in-video ads, sponsored videos—mostly the same, these ways work for popular bloggers serving at least a small loyal audience. Nobody would buy a promotion from a no-name with 2 subscribers.
Among all YouTube channels, only 2,000 can make a boast of the subscriber base larger than 1 million people.
And here we can show you some numbers. General statistics shows that owners of channels with 50,000 to 100,000 subscribers get paid $50 to $1,000 for one video ad. If the number of subscribers lies within the range of 100,000 to 500,000, video promotions cost from $3,000: the more, the higher.
Some real-life cases. Ryan, 9, hosts a toy unpacking show on his channel Ryan's Toy Review. Experts estimated that he earned $26 million in 2018. There is a similar young star in Russia. Like Nastya, a channel of a six-year-old girl from Krasnodar, gains $18 million yearly. Famous blogger PewDiePie pales beside these young yet shining stars, only demonstrating annual revenue of $13 million.
Speaking of PewDiePie, this streamer has come up with a multitude of ways to capitalize on his channel. For instance, he participated in game development and issued some under his name (2D game Tuber Simulator saw more than 10 million downloads). PewDiePie cooperated with major media brands, introduced merchandise for fans, participated in video shows and affiliate programs (including Google Preferred), and advertised games and products on his channel (some state PewDiePie charges from $125,000 for one promotional video).
Surely, bloggers like PewDiePie often enjoy donations from the most ardent followers. For instance, The Comedy Button, 25,000 followers, gets donations collectively worth around $13,000.
Less popular bloggers, apparently, ask less for promotional services. Some recommend charging $50 for mentioning a brand in a video if every video gains 500 views. However, a more realistic scenario is $20-30 for 1,000 views. This is also nice, especially compared to AdSense: experts estimated that partnering with this service, you can only count on $2-8 for every 1,000 views.
Beside children and gamer streamers, beauty bloggers see good earnings on YouTube (Jeffree Star's channel makes $17 million per year), as well as trashy channels (Rhett and Link mix and try various products, earning $17.5 million yearly) and comedy hosts (Dude Perfect has 55 million followers and gains $20 million every year.
Another option for making money on YouTube is the CPA model—promotion with the help of affiliate links. It's hard to mention any average income, since it depends on number of factors (most significant of which is program terms).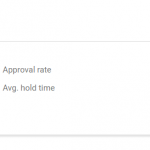 How much Instagram bloggers make
Monetization on Instagram is mainly associated with sponsored posts. There, bloggers charge $75 to $3,000 per publication. A smaller blogger with 1,000 subscribers can publish a promotional material for $80, while a larger influencer (up to 50,000 followers) would charge $271.
A blogger survey revealed that micro-influencers (6,000 to 10,000 followers) are ready to promote a brand for $88 on average. Bloggers with the audience from 250,000 to 500,000 request $670 per post.
Here are some numbers from Financial Times. If you have 100,000 quality followers, you can freely propose a price of $2,700 per sponsored publication. In that article, experts supposed that blogger and model Stefanie Giesinger, 3.3 million followers, makes $6,000 for every native promotion. But before advertisers can offer a blogger such an amount, they diligently review the blogger's reputation, engagement, and follower loyalty.
The highest incomes on Instagram are noticed among bloggers whose profiles are devoted to traveling, leisure, lifestyle, healthy (and not too healthy) lifehacks, healthcare, sports, fashion, food and drinks, beauty and self-care.
Instagram's highest-paid blogger is Kylie Jenner, who charges $1.3 million for one post. Ariana Grande earns about a million for one promotion, Kim Kardashian about $910,000; Dwayne Johnson requests $882,000 per post and Justin Bieber $722,000.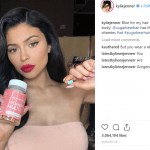 But those are fully-fledged celebrities well known beyond Instagram. If we speak of Instagram influencers only, Daniel Bernstein, creator and host of the fashion blog We Wore (currently counts 2.5 million followers) charges $15,000-25,000 per post. Travel blogger Chelsea Yamase, 1 million followers, expects a smaller reward: $10,000 per publication.
Here's an example of a local Instagram blogger. American beauty influencer An Ngyuen (61,000 followers) earns some $1,200 monthly on sponsored publications, and this blog is kind of a hobby for An, not constituting her core income.
By the way, Instagram also allows profiting off of affiliate links, but it's another story.
Earning on TikTok
The most straightforward and efficient way to capitalize on TikTok content is publishing sponsored ads in various forms: mentioning a brand, reviewing a product or service, product placement, etc. Experts estimated that a profile followed by 40,000-80,000 people can yield from $135 every month. However, do not disregard other shaping factors, such as quality of followers, reach, and engagement.
Daily Mail argues that popular TikTokers charge $200,000 for a one-minute ad video.
Moreover, TikTok has an internal currency. Users donate this TikTok money to bloggers during live sessions, and influencers can then exchange them for real currencies. Read more here.
You can calculate on your own how much a TikTok blogger you like makes—using a TikToker income calculator. Using this very calculator, Shane Barker experts estimated that TikTokers earn $500 to $20,000 from every post.
Who are those top TikTokers? Charli D'Amelio, 16, has made $4 million with her 93-million account. Another major figure is Loren Gray: 48 million followers and $2.6 million. Beatboxer Spencer X has earned $1.2 million since February 2019, serving 46 million followers.
Baby Ariel, the network's veteran, charges $32,000 for a publication; Gilmher Croes, a model and actress, earns $26,000 per post; Canadian actress and influencer Kristen Hancher gains $24,000 for one promotion.
Other ways for bloggers to earn
There is very scarce data on bloggers' incomes on other platforms. We haven't found any popular Facebook bloggers who earn much and are ready to share their secrets.
A sponsored post on Twitter costs $1 to $10,000, depending on the blogger's popularity and authority.
Text bloggers earn in a variety of ways, so it's barely possible to aggregate and piece together revenue items of a text blogger. We have found some numbers reflecting earnings of international text blogs. Owners of design and technology blog Gizmodo make $325,000 monthly—mainly on ad banners. PerezHilton, a celebrity gossip portal, yields $575,000 every month thanks to ads and sponsored posts. Finance blog Finance Superhero delivers $1,000 of monthly income; its owner David partners with Google AdSense and publishes sponsored posts. Advertising on cooking blog The Bewitchin' Kitchen yields some $3,000 every 30 days.
Owner of Millennial Money tells that a number of his friends who mainly capitalize on the blog, earn $200,000 every year.
Apparently, not everyone can reach such heights. But does it hurt to try? You may not earn millions, but perseverance, effort, and quality content will turn into income sooner or later.
---
Let's summarize.
How much can one earn on YouTube?
Partnering with AdSense, one can make $2 for every 1,000 views. A channel with 50,000 to 100,000 followers can earn $50 to $1,000 for an ad video. If the number of followers dwells around 500,000 users, a promotional video will cost up to $3,000. And at the top end of the spectrum, very popular bloggers charge $125,000 per ad and earn up to $26 million yearly on a channel.
How much can one earn on Instagram?
On average, bloggers charge $75 to $3,000 per ad. Micro-influencers (6,000 to 10,000 followers) are ready to promote for $88 or some. Bloggers with the audience from 250,000 to 500,000 request $670 per post. Lastly, it costs $1.3 million to get advertised by Kylie Jenner, Instagram's top-paid influencer.
How much can one earn on TikTok?
A profile with 40,000 to 80,000 followers can yield around $135 every month. Some specialists are convinced the range of earnings for one TikTok post goes from $500 to $20,000. Charli D'Amelio, a TikTok influencer, has earned $4 million on her account for just one year.