22 Feb 2022
Influencers. Who they are, and why you need to cooperate with them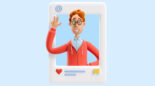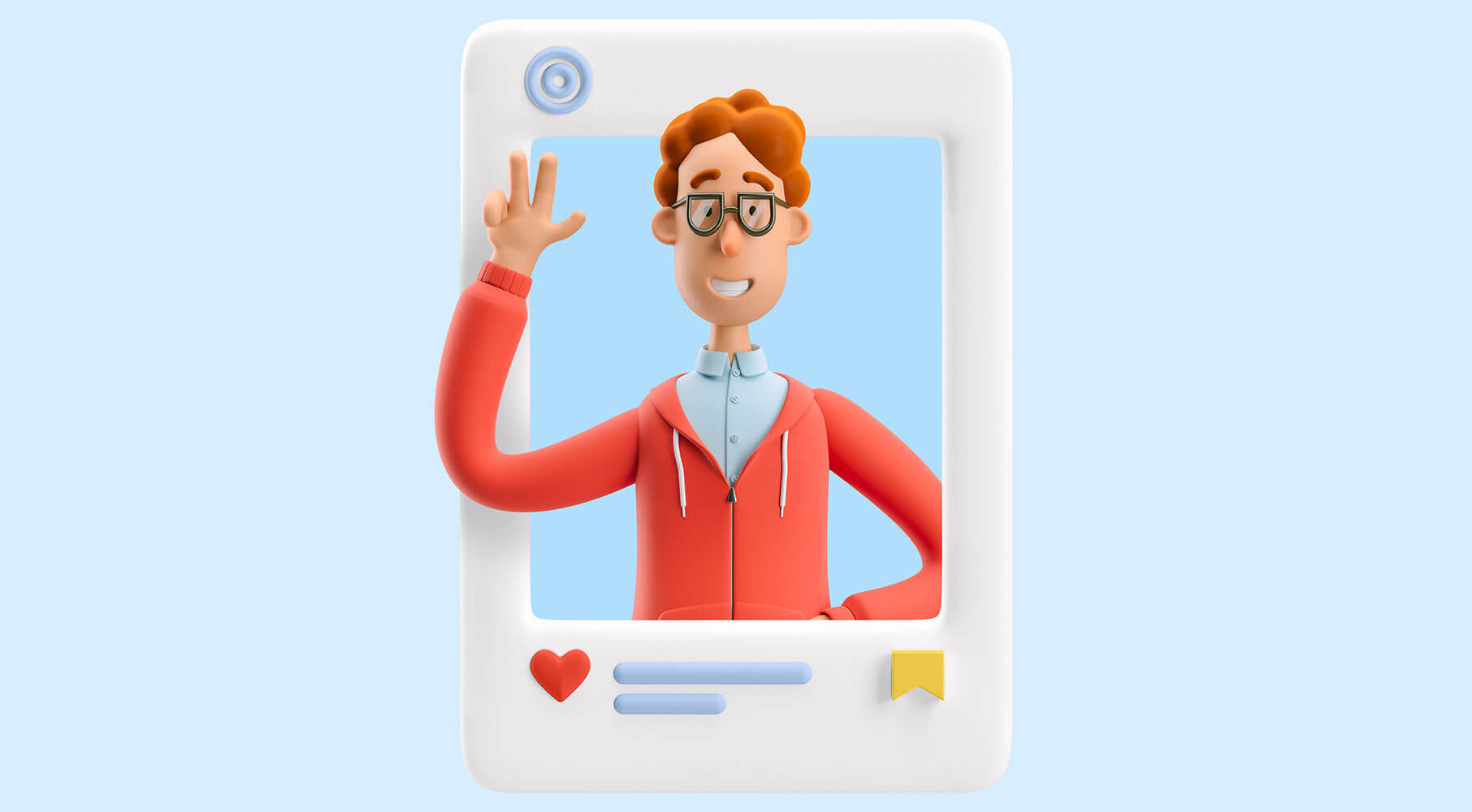 Influence marketing is a business model in which products and services are advertised by opinion leaders—bloggers, celebrities, experts, etc. They recommend a brand and share their experience with it. Consumers who trust their idols see such promotions and decide to purchase the item or service.
You might have a bunch of questions. How do I make a deal with a celebrity? How much do I offer to pay? How do I analyze performance? Do I have to pay much to a popular blogger, or can I go with a micro-influencer? Spoiler: Micro-influencer marketing is trendy right now, so almost any publisher can afford it. Let's tackle those questions.
Influence marketing: general insights
Influence marketing is on the rise. Here are some numbers that back up this statement:

A recent survey revealed that 59% of marketers are convinced that brands and companies (and, as far as we are concerned, publishers) need to allocate funds to cooperating with influencers. Meanwhile, 90% of respondents argued that influence marketing can be a powerful model for acquiring traffic and boosting sales.
Going further, 67% of marketers already using influence marketing consider this approach to yield a return on investment. This suggests that this business model's performance can be assessed and reflected in real numbers, with conversions and sales as key metrics.
Google Trends reported that "influence marketing" queries are increasing by 5,000% every month.
71% of marketers stated that traffic generated by influencers is better than on other channels.
80% of internet users purchased something at least once on an influencer's recommendation. Moreover, 41% of users learn about new products from opinion leaders' social media content every week.
Among 18 to 34 year-olds, 22% make major purchase decisions based on influencers' promotions. This proves that influence marketing can handle not just small stuff but also more expensive goods.
Why is influence marketing effective? For starters, it's about the trust and authority opinion leaders have already garnered from their followers. This is a form of social proof: When making a decision, users are guided by the opinion of a person they trust.
Influencers are divided into nano-influencers (up to 10,000 followers), micro-influencers (up to 100,000 followers), macro-influencers (up to 1 million followers), and mega-influencers (over 1 million followers). Apparently, influencer promotion services differ in costs depending on reach, audience quality, ad campaign complexity, the platform, and a load of other factors. We told you about prices in this field here.
Today, we're seeing a trend for cooperating with micro-influencers. A survey showed that 90% of marketers are happy to interact with them. Other studies suggest that brands turn to micro-influencers 10 times more often than to major bloggers.
Another intriguing fact is that 60% of millennials are more likely to follow a recommendation from their favorite YouTube creator than to buy something advertised by major celebrities (e.g., TV stars).
Engagement is higher among nano- and micro-influencers than mega-influencers. Check out these statistics from Later.com: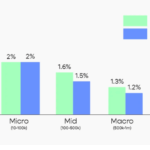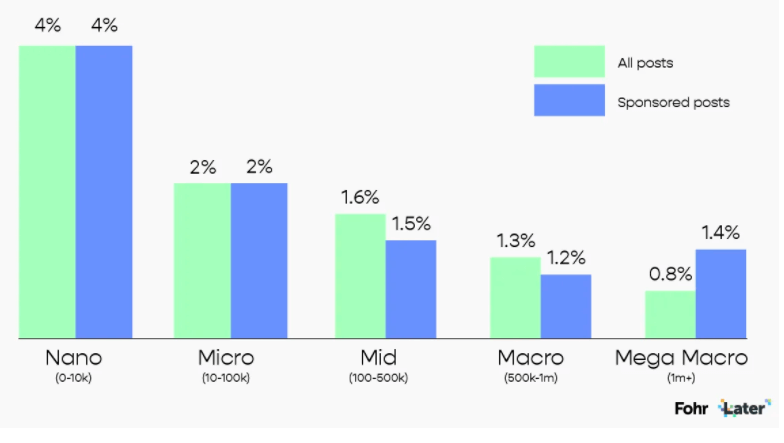 There are a few more benefits, too. Micro-influencers' services cost less, while their audience is more loyal. Small bloggers are not tangled up by myriad ad offers, and their followers are open to their promotional posts. Such bloggers have a narrower—and more engaged—community, which means higher user trust.
Here's an example of that. Coca-Cola is currently cooperating with an Instagram blogger with 36,000 followers: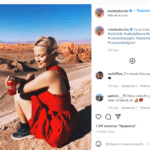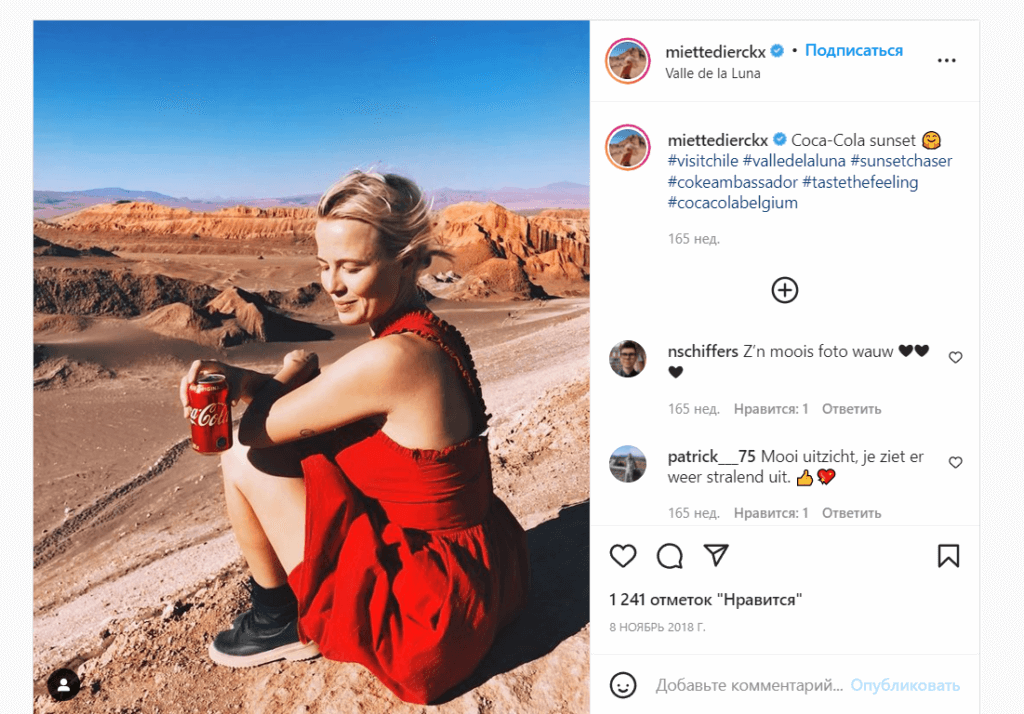 Interacting with influencers
Where and how to find them
First of all, influencers are social media dwellers, so we need to go there to find them.
Statistics suggest that most marketers prefer cooperating with Instagram influencers. TikTok also demonstrates good results. In 2021, the platform saw a 325% surge in interest. Other leaders are YouTube and Facebook.
Twitter is also quite popular in this context. Numbers illustrate that almost half of short-post network users rely on influencer opinions when selecting a product.
A safe way is to start with 1 or 2 platforms. You might want to use ones where your brand already has a profile, so users can jump straight to your corporate page via an influencer's link to follow you.
Think about the social media platform's primary content areas. If you're promoting video games, Twitch or Discord are your options, but Instagram's a no-go. You should also find out which formats (videos, images, text) work better on your target platform.
As with other marketing processes, you need to start your ad campaign by defining goals and metrics. Think about what you want from your influence marketing initiatives: boosting sales, augmenting awareness, or acquiring a new audience.
When done with goals, make a list of relevant influencers. Look for ones that match your subject, target audience, and values. Before you contact a blogger, find out what audience they make content for, who trusts them, and how interested their followers may be in your product.
Example. You promote spinners. You can approach a blogger who reviews spinners and ask them to advertise your brand. This cooperation will give you new clients from people who already know what spinners are and how to use them.
Or you can reach out to an influencer who talks about various gadgets and whether they're useful or not. In that case, there's a chance of reaching a colder but untapped audience.
In each of these cases, you need to use different advertising content. In the second scenario, you'll need more wide-ranging and detailed content.
On the other hand, you might not want to approach a blogger who shares insights on complex scientific gizmos used in rocket engineering. That doesn't make sense for spinners.
Make sure a blogger's tone of voice and values are consistent with your brand's principles. An in-your-face rapper isn't likely to create a good promotion campaign for family vacation items.
How do you find relevant bloggers? You can search for them by using:

Hashtags and keywords
Social listening (monitor your brand's or rival brands' mentions on various platforms)
Influencer search services (e.g., Hootsuite, Right Relevance Pro, Whalar)
Influencer marketplaces
Google blogger lists for a particular subject (e.g., "Instagram food blogs")
Another option is to check who your clients and followers are observing. Are there any micro-influencers among your followers?
Important! Always check the ratio of followers to engagement metrics (likes, comments). Make sure a blogger is a real influencer, not a person with fake subscribers. Use special services to check for follower fraud (just google "Instagram fake check"). 
How to approach influencers
There are two main ways. You can either contact a blogger on your own or submit a request on an influencer marketplace.
Finding contact info is not a big deal in the first case. It's available in their profiles. If a blogger specified the contact information of their representative (e.g., an advertising manager), you might want to approach that very person rather than the influencer themselves.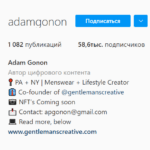 Your offer must be clear and succinct. Briefly explain your product, describe the desired cooperation and payment model, and explain what you expect from the blogger. Mention the tangible benefits the influencer will get as well as other values (e.g., accessing a great product, delivering value to people).
Don't do mass messaging to several bloggers! They usually appreciate a personalized approach. Be sure to study a target blogger's content first so you can come up with a relevant promotion campaign.
Influencer marketplaces are even easier to work with. You can browse a handy catalog with transparent prices, get assistance in concluding agreements, and access verified influencers. However, there are a couple of drawbacks. For one, not all bloggers can be found on such resources. Secondly, you'll have to pay the service for your deal.
Strategy
Once a blogger agrees to the initial terms, you can commence full-scale negotiations.
Firm up everything–even things you may find insignificant. Hashtags, posting time, CTAs, and formats (e.g., Stories or Reels). Also, discuss whether the blogger should respond to comments on promotion posts. Ask the influencer to show you a post preview before posting.
You can give your partner carte blanche but be prepared that your possible complaints may be disregarded after the post is published.
Ideally, you should create a statement of work (SOW) for your advertising campaign. We also advise that you draw up an agreement to which the SOW will be an appendix. Most brands cooperate with bloggers on trust. Since reputation is everything to influencers, they don't want to betray clients' trust.
Common influencer cooperation models:

Classic sponsored content describing a product. Any user can easily recognize that they're seeing an ad.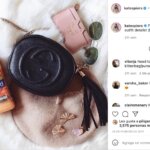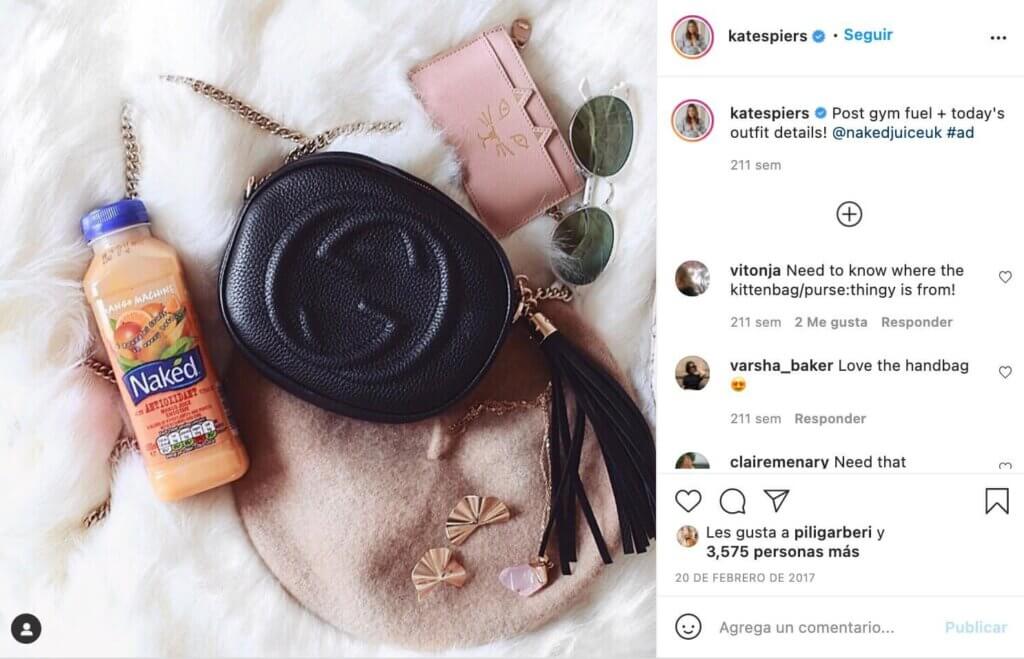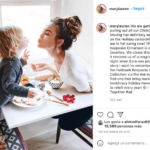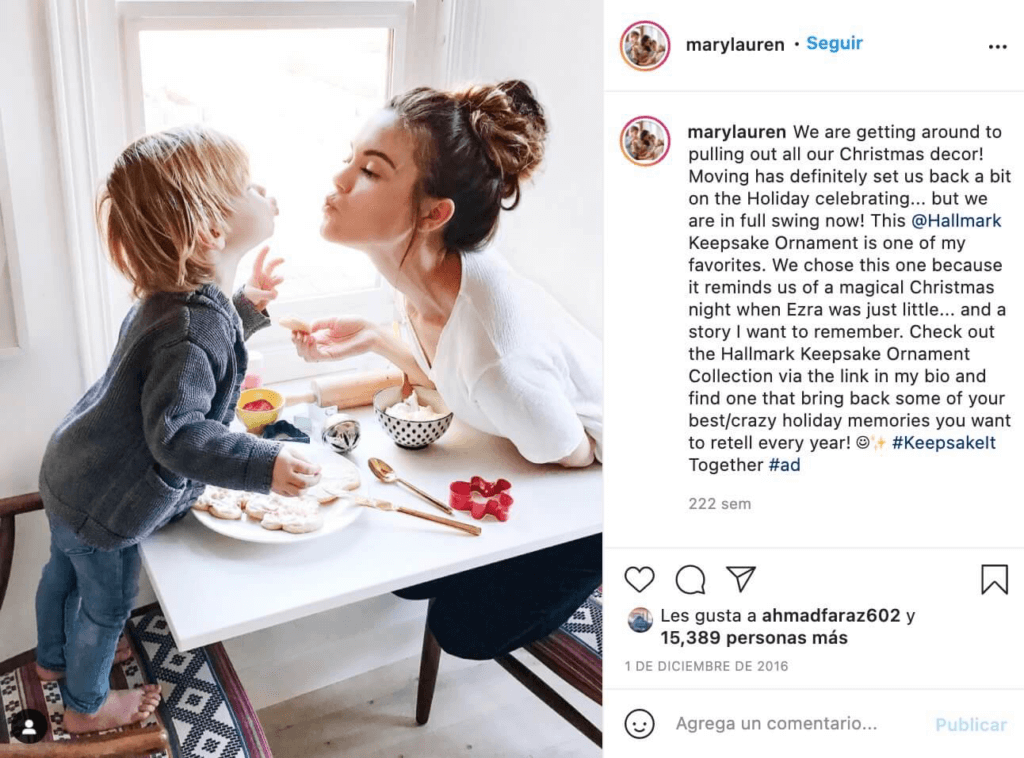 A blogger-hosted contest or giveaway with prizes provided by your brand. This model may include the condition that participants subscribe to the brand account, which boosts your follower count as a result.
A noteworthy and off-beat method is to allow an influencer to manage a brand account for some time.
Budget and analytics
Surveys suggest that most marketers still prefer barter over conventional payments. For instance, a blogger advertises a product and gets it for free.
If you agree to monetary compensation, it's important to choose a payment model. You can either pay for the ultimate result (e.g., number of people who purchased a product on a blogger's recommendation) or pay a fixed amount for advertising (again, here are bloggers' prices).
Avoid paying for engagement metrics (likes, comments). Users may react to a post but not convert to clients. Moreover, these metrics can be faked.
Use more accurate methods for analyzing influencer advertising campaigns:
UTM tags
User surveys (how they learned about the brand)
Reports from the influencers themselves
Branded content tools: bloggers mark sponsored content and can get expanded statistics about it. Here's how it works on Instagram.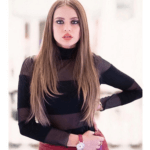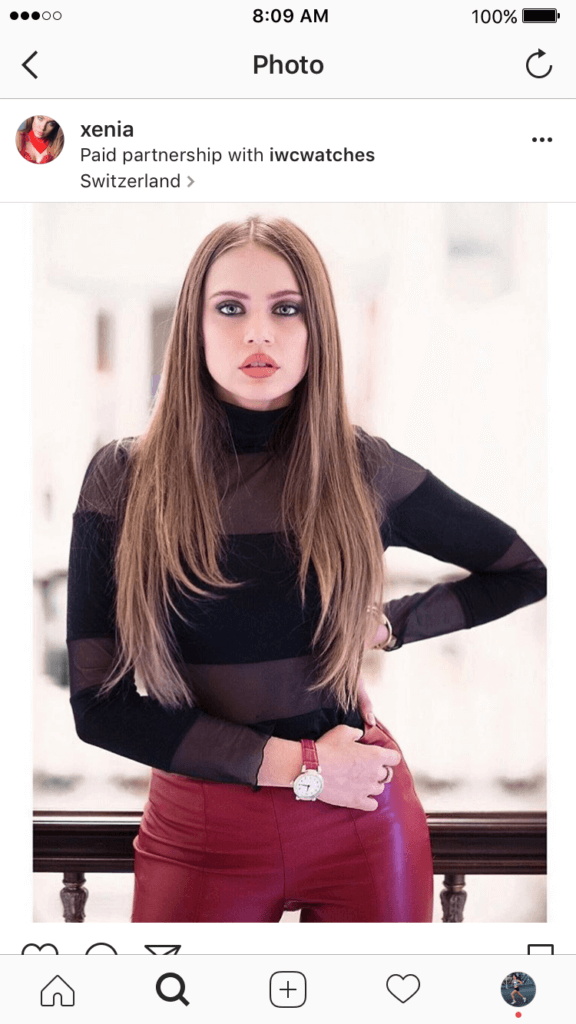 Interacting with influencers: brief takeaways
Define your advertising campaign's goals and metrics. Pick a platform (or several) and form a list of relevant bloggers (by subject, target audience, values, and engagement). 
Contact bloggers: personally, via agents, or on marketplaces. Create a personalized offer for each opinion leader you approach. During your first interactions, settle the main details: campaign goals, formats, and payments.
After that, if the blogger agrees to cooperate, outline all the campaign details. If necessary, draw up a statement of work and a contract.
Decide which analytics methods you'll use to track performance. Analyze which bloggers demonstrated better results and who you should continue cooperating with. Offer influencers different formats and content. Continue searching for new influencers to reach even more users.
---
Share influence with opinion leaders and promote products with even better performance!