4 Feb 2021
How social selling helps companies acquire customers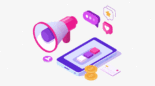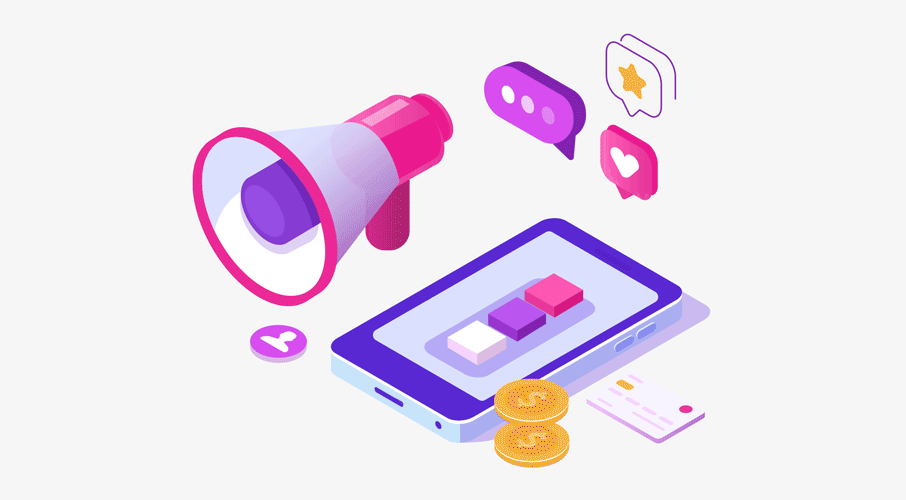 Content sells; not just in B2C, but in B2B as well. The latter segment can highly benefit from social selling—lead generation through expert content and social profiles of the company's specialists.
Statistics show that 78% of businesses that employ social selling manage to achieve their yearly goals in full. Furthermore, social sellers enjoy a way larger customer flow than those that ignore this approach (65% vs. 47%), along with higher user-to-customer conversions (46% vs. 31%).
According to LinkedIn, socially active experts generate 45% more sales opportunities than their inert colleagues; and those media enthusiasts are 51% more inclined to hit the sales targets.
Olga Bondareva, the founder of ModumUp, a company specializing in social selling, tells how this type of lead generation works.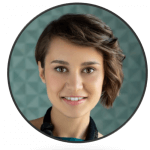 Why social selling
Initially, Olga launched an SMM agency and instructed customers on handling corporate social media profiles. It turned out that B2B companies were highly interested in social selling.
In fact, social selling allows measuring very specific results—accurate to the number of leads, while conventional SMM practices usually do not reflect performance in leads (if we speak of classic ad campaigns, not targeted). SMM is intended to boost brand awareness, nurture leads; however, it's barely possible to measure any direct effect—in contrast to social selling.
So, social selling is lead generation and reduction of deal steps through building a brand's social media profile and developing and expanding the network—mostly for B2B companies. Customers trust experts, real persons, who are ready to help and answer bothering questions.
Undoubtedly, investments in this marketing doctrine will be more pocket-hitting than classic methods (targeting, contextual ads, SEO). If a company sells low-value products and services, this falls under the B2C logic, which makes social selling irrelevant, because this method is designed for deep personalization, custom service. And if a product or service is cheap, social selling will only result in unjustifiably expensive leads. This is why social selling is economically feasible in the B2B segment.
It's practicable to use social selling for products value of which starts from thousands of dollars. High-value deals are always associated with communication and personal relations; it's not an everyday situation where a person visits a website and buys something worth $100,000.
Usually, it's a group of people who make a decision on a high-priced purchase for a company, and they are not interested in buying an impersonal thing. The customer needs to understand who the seller is; they want to talk to key managers or founders, assess their expertise.
"In large B2B deals, it's not that a company buys from a company: it's that people buy from people. And here's where the seller's persona is key: they need to build trust, demonstrate expertise, and—only then—sell," Olga Bondareva.
How social selling works. Step-by-step instruction
Stage 1 is positioning, with regard to business objectives, expert's persona, and target audience's interests. For starters, you need to conduct an interview with the company representatives. Usually, there is one or several persons whose profile (or profiles) the company tends to develop to acquire customers. You need to interview both those persons and the corporate customer (division head or business owner).
At this stage, it's vital that you figure out the company's business goals. Most often, those are related to lead generation, but you need to learn more specific details: what leads they need, what channels to use, how lead generation is currently organized. You should also know more about experts themselves: since communications are carried out by an actual person, a realistic image is essential. If the expert's social media profile and real image differ drastically, this will result in nothing but a fail. Thus, you have to learn as much as you can about their expertise and also their interests and passions.
Before you publish anything, you need to create a fully-fledged real person's profile for the expert—so it looks naturally rather than a soulless selling account. Make sure any visitor can understand who this person is, where they work, and how they can be interesting.
Your next step is analyzing the rivals. Look how similar (or related) companies in the market organize social selling. Borrow ideas as to expert image, envision what will differ your expert, what your expert's value proposition will be.
The third stage is content planning. Content always banks on positioning, so you need to define the specialist's roles. For example, their first role is an expert in their field; role two is a business owner who shares stories about their company; third is personal role: hobbies, interests, etc. The profile will win way more trust if people can see both the professional and the personal side of a specialist.
"This is another feature of B2B deals. Communication with customers is not always 100 percent formal: people tend to get to know each other. And the more touch points you can find, the more loyal your customer will be," Olga Bondareva.
The content plan is based on these roles, so allocate priority levels to them (in percentage) and fill the content plan with specific post ideas.
After that, there will be two parallel processes. First is content preparation. Social selling implies that you need to share your expertise regularly: posting 1-3 publications every week. The safest format is storytelling—where you share your or your company's experience. However, you can go with other styles: instructions, checklists, cases, clips.
Second is growing the target audience. Usually, B2B companies serve a specific audience: the customer is interested in certain industries or titles, or companies of a specific size. Your goal is to find people who match the description and friend them.
Then, you can start some lead generation mechanisms. You'd better run them once a month; and be careful: the audience is not very loyal at the start, as people barely know the expert.
A good example is private content. You can design it on your own or borrow some of that the company already has. Most businesses have plenty of materials: brochures, e-books, checklists, etc. Take them and write a post like, "We have some noteworthy materials. Go check them out!" People always show interest if the post is relevant to their concerns, especially if your material is a study or a case. The key point is that your post must be helpful: not sale-focused.
Direct-message this content to those who are interested—establishing personal contact. Then, taking things slow, start talking business and arrange a call to discuss potential cooperation.
There are other mechanics you can leverage. When the audience is warm, you can publish what we call an offer post; but keep it cool and careful. For instance, offer something free, like, "You can send me your LinkedIn profile links and get free personal page advice." When a user messages you, drive them down the funnel and ask whether they are interested to learn and talk more.
What makes expert content
Beside the roles our expert has, there are different account keeping styles; role is about content itself, while style is about manners and forms.
While there are a few styles, Olga recommends going with the two of them. First is the expert style: a person shares experience, cases, and insights. Second is the analyst style: the person refers to external sources, analyzes studies and trends. The safest practice is to mix these two styles up, with a slight slope for one of them.
An expert post is usually delivered as a case or a story. But don't be like that, "we needed to do this, did that, and here's our great result." Such statements will make people doubt the case's credibility. Not a single case goes without difficulties, mistakes, and problems. Ideally, you make it to a positive outcome that may bear no grand achievements, though: this may be a normal, average, result. But what makes your case valuable is that you honestly tell about your way. At this very moment, a person turns into an expert in the eyes of the audience.
As for analyst-style content, you need to find some respected sources: established research resources, well-known companies, recognized experts, etc. After that, you can share your opinion about a paper or present some analysis.
Don't forget to mention sources, never claim other people's thoughts as your own, and provide certain numbers: people appreciate dry data and strict statistics.
How to measure social selling performance
The first metric is connection rate, the share of positive responses to friend requests. It must be around 50%, which means half of users accept your friend requests. A lower value of this metric may suggest that your profile is flawed: carries little credibility, looks like spam or ad.
Engagement rate reflects how many users of your audience do interact with your content. You may want to compare not all posts but posts within the same topic. For instance, calculate one ER for business posts, the other for expert posts, yet another for personal publications.
Personal posts will always give a higher ER, but it never means they are more efficient: expert publications generate more leads. And for our goals, one lead driven by an expert post is way more valuable than a hundred likes or comments to a personal post.
Another metric is response rate, which reflects how people respond when we switch our communication to personal. This indicator shows whether our messages are relevant, or perceived as spam that a user wants to ignore. Also, RR reflects people's interest in the offer or the subject.
Conversion rate shows how many users—from those who responded to our direct message—turned into leads. A good rate is 5 to 10 percent. Actually, CR reflects how many people are interested in the offer and whether we chose the right segment. Social selling is a format for experimenting, testing offers and niches—all to drive more leads.
---
Social selling is a young method: it's been here for less than 10 years, but most companies already use it to acquire more customers. And the bottom line is social selling is a safe doctrine that can be helpful to people and the brand's authority. Definitely recommended.