23 Aug 2019
Types of coupons and promo codes and how to export them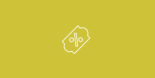 ---
Everybody loves discounts and bonuses: an opportunity to save money and to get a nice bonus can become the main morivation for a user to make a purchase. In this article we explain the types of discounts and special offers which can be found at Admitad and how publishers can use them to increase the conversion rate.
---
Article contents:
---
Coupons and promo codes types
---
Admitad provides various tools to let users make their purchases a real bargain. These are coupons and promo codes and there are several types of them:
Coupons. A regular coupon is an affiliate link and it doesn't require inserting any code/special word. When users click on the link and proceed to the advertiser's website, they activate a discount/free shipping/bonus which was included in the link parameters. The link with the coupon is unique for each publisher (as well as any affiliate link) and it includes the data on the publisher and his/her ad space. Attribution happens according to the Last Cookie Wins model. Sometimes it can also be called "Deal" at Admitad.
Promo codes. A promo code is a sort of codeword that users need to insert in the required field while checking out to get a bonus. A regular promo code is same for all publishers. So to make sure that orders are attributed to the right publishers, they should make sure that users click on their affiliate links (the model Last Cookie Wins works in this case as well). It will be better if the link is generated in the section "Tools => Coupons and deals" in the personal account of a publisher.
Unique promo codes. Unlike the regular promo codes, the unique ones are generated individually for each publisher. But the implementation is the same — a codeword is inserted in the special field during check out. As each publisher has a unique promo code, the order is attributed to him/her. Besides, unique promo codes are a priority over other traffic sources: if a user clicked on a publisher's affiliate link and then inserted the unique promo code of another publisher, the order will be attributed to the publisher whose unique promo code was applied. You can find more information on this tool in our article New tool for publishers "Unique promo code".
Exclusive and name promo codes. It is a sort of a mix of regular and unique promo codes. A publisher can get an exclusive promo code (for example, a blogger can agree on a special deal for his/her subscribers), however, attribution works according to Last Cookie Wins model and such a promo code doesn't have priority over other traffic sources. An exclusive promo code is typically a random of letters and numbers. Name promo codes include the name of a blogger or the name of the ad space. Such promo codes can be obtained only with the help of personal manager after receiving approval of the advertiser and they can be used only on ad spaces joined to the affiliate program.
So what do they have in common? They provide benefits and bonuses to users: it can be a discount (fixed amount or percentage of the order amount), a gift and coupons have the terms of activation: the minimum order amount/only certain goods/ regions of shipment and others — examine attentively the terms so that not to mislead your subscribers. And finally, time limits matter. Don't forget to update the coupons and promo codes — it will help avoid any negative reaction from both advertisers and customers.
---
Where can I get coupons and promo codes?
---
All coupons and promo codes are available only to Admitad publishers who have joined the affiliate program which promo codes they want. In the following videos you can find out how to do it:
1) How to fill out Admitad registration form
2) How to join an affiliate program. What is moderation?
Okay, so you've signed up for Admitad and have joined the programs which you want to work with. Now you have several opportunities to obtain links to coupons and promo codes.
Admitad Extension PRO. It is one of the easiest ways to generate an affiliate link to a coupon or to get a promo code. To do so you need to add Admitad Extension via this link (if you haven't done it yet) and login to your publisher account. And you are almost there: just open a website of an advertiser which you've joined, open the extension, switch to the tab PRO. And follow the instructions below: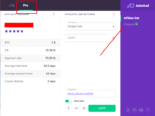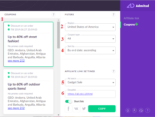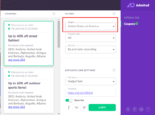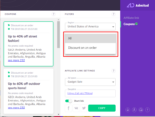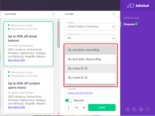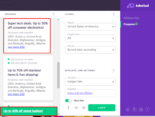 Read more about Extension in our article "Admitad Extension. Lite and PRO"
Publisher's profile (personal account). You can check the availability of coupons and get links to them in your personal account. You can do it either in the affiliate program description or in the section "Tools => Coupons&deals". If you haven't joined this affiliate program, the system will offer you to do it. If you work with the advertiser, you will see the button «Code». Having clicked on it, you'll be able to generate the link with the promo code to the website or to a certain page (field «Deeplink generator»).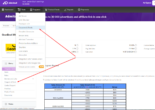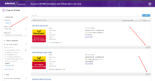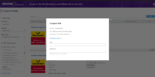 If you want to add SubID to the link with a coupon, you can do it on the page of the affiliate program. You need to open the section "Banners and links — Deeplink — SubID". Find out more about adding SubID tags in the article "What is SubID?" in the Admitad help center for publishers.
Such links with coupons and promo codes will be suitable for almost all types of ad spaces. The exceptions can be 1) Instagram (as it allows to post only one active link, and if you share a regular promo code, the advertiser won't be able to track that you have attracted the customer), 2) Affiliate stores (it is pretty tiresome and long to export each coupon separately).
---
Where can I get unique promo codes?
---
Publishers can get unique promo codes by requesting for cooperation with an advertiser. To do so you need to log in to your personal account on admitad.com and find the section "Unique promo codes" in the tab "Tools" in the upper menu. On the page of the tool, you need to press the button "Submit Request" and fill out the form. Your ad space will be added to the base, and if the advertiser agrees to work with you, you'll receive a notification with the unique promo code and terms of cooperation from Admitad. We have reviewed this topic in detail in our article New tool for publishers "Unique promo code".
Unique promo codes will be suitable for such ad spaces as YouTube channels, Instagram blogs as well as they can be shared offline. They can be placed in the description of posts, on photos or videos, you can even spell them orally, print on some advertising materials and so on. The best feature is that you don't need to use an affiliate link.
---
Export of coupons and promo codes
---
If you want to generate and download many promo codes at once (for instance, you have an affiliate showcase), it is better to use export. To do so follow the following steps:
On the page "Coupons and deals" select "Only joined programs" in the filter by programs. You will see the list of coupons and promo codes of those advertisers which you have joined. And they will be available for export.
At the top of the list you will see the number of available promo codes and coupons ("Found N coupons & deals"), and there is a button "Export" on the right. Here you can choose a file format which you will download as well as get the links to these files. The format of export depends only on your system of uploading the promo codes on the website. The auto-update of coupons depends only on the platform where you place them.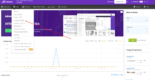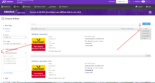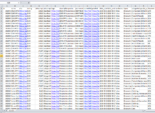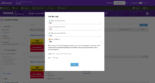 ---
Use coupons and promo codes and give bonuses to your audience to increase conversion.