1 Mar 2022
Creating Content Marketing Strategy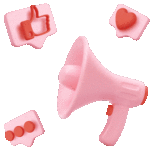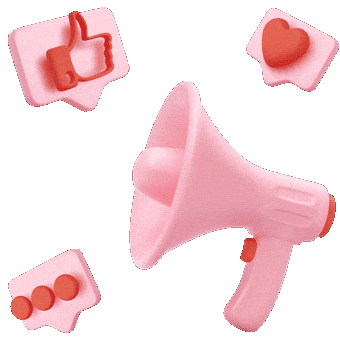 Content marketing is one of the most important elements of every brand's digital strategy. That's why you should always have a concrete plan for all of your content marketing activities.
To create a coherent strategy, check out the tips and trends in this article and start planning.
Metaverse Is the New Marketing Platform
To understand what you can expect in the coming year, you need to look at the latest trends and events in the digital world. Obviously, Metaverse took the center stage and everyone was talking about it ever since Facebook announced its rebranding into Meta and the launch of the Metaverse.
The Metaverse is a combination of different technologies – VR, AR, social media – that creates sort of a cyberspace where users can work, study, and stay connected. For marketers, this cyberspace is a new environment for placing ads and promoting products that can reach completely new audiences.
Many marketers are already eyeing it as the new platform for advertising and marketing. Some companies like Epic Games have already invested in Metaverse – the business raised $1 billion for Metaverse plans.
Meta is currently working on the Metaverse intensively, so new upgrades can be expected quite soon. In essence, the Metaverse will further blur the lines between what is real and what is virtual. Because the Metaverse aims to combine different services together, its users will be even more connected than before.
This, in turn, allows you to spread content through different channels at the same time while making it all "exist" in the cyberspace known as the Metaverse. For example, by placing an ad in the Metaverse, you could potentially reach users of different social media platforms linked to it (i.e. Facebook, Instagram, etc.) Though this is all in the future, it's worth learning more about the Metaverse now.
Content Creators Become Brand Ambassadors
By this point, most if not all marketers are using influencers to promote different products and services. Similarly, big brands appoint celebrity ambassadors. But have you thought of combining the two techniques and appointing influencers as brand ambassadors? To work with them, you should simply find the influencers you are interested in and start reaching out to them and offering to become your brand ambassadors.
Catherine McDowell, an expert from the writing services reviews site Best Writers Online, says, "It's an interesting idea and I don't think many businesses have tried it so far. If you choose the right person to represent your brand (e.g. k-pop idols being fashion brand ambassadors such as Jennie Kim representing Chanel), it can be a very effective long-term strategy for you.
Moreover, having a brand ambassador will make it easier for you to maintain long-term relationships with your influencers because both you and they will be approaching it from the perspective of long-term collaboration."
Increased 3D and AR Usage in E-Commerce
According to statistics, 1 billion people worldwide are already using AR technologies in some capacity while 61% of consumers say that they prefer brands that offer AR experiences. In other words, Augmented Reality is already a commonly accepted and highly beloved technology that needs to be used more often in e-commerce. The same can be said for 3D-powered tech.
Both AR and 3D allow sellers to create better shopping experiences by allowing customers to get a better idea of what they can expect from certain products or services. Likewise, AR and 3D technologies can be used in content marketing and advertising for similar goals.
Content that uses AR in some capacity is inherently more interactive simply because it asks the audience to engage with it. For example, an ad that asks you to use your camera to view a product as if in real life. 3D is used in combination with AR and VR to present more "real-looking" and even interactive product images that incentivize customers to make a purchase.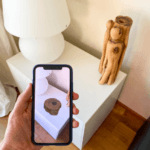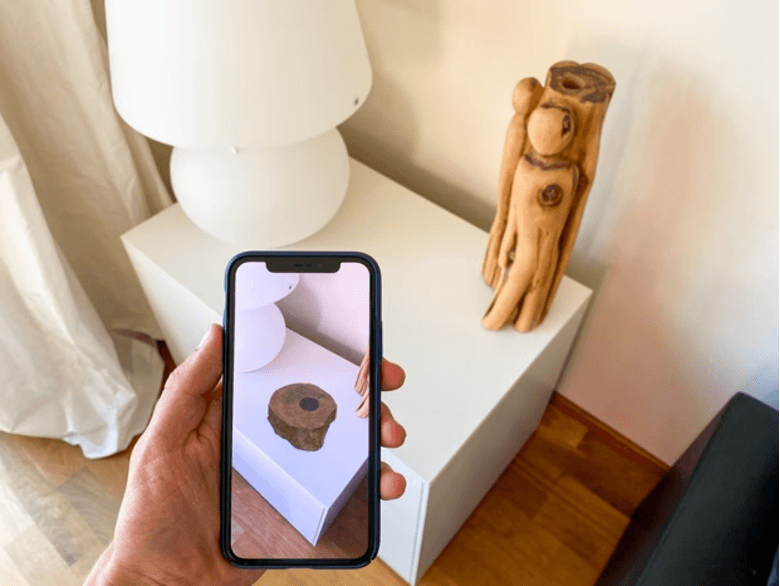 Data-Driven Content and A/B Testing for Web Content
Two more interesting trends that will be apparent in the nearest future are data-driven content and A/B testing used for website content. No doubt, these two are not new and have been around for a while, but more and more businesses are starting to take content production and testing more seriously which is why the two trends have gained momentum.
Devon Burns, an expert from the custom writing reviews site Writing Judge, notes, "Businesses like creating data-driven content (e.g. white papers) because it increases the chances of persuading potential customers to make a purchase. It's one thing to appeal to emotions, but when there are facts involved, it's much harder for a person to say 'no'.
Likewise, A/B testing is great both for copywriting and content writing, especially when you need to make sure that your website is filled with content that actually does what you want it to do. By testing multiple versions of the same copy or content, you can choose the best option for your goals and continuously keep improving your strategy."
More Podcasting and Meaningful Experiences
In a time when brands are hyper-focused on their customers, it's no surprise that so many are looking to create more meaningful experiences with their audiences. In theory, such experiences can help companies achieve a variety of goals: from humanizing the brand to building long-term relationships with customers (such as #LIPSTORIES from Sephora Collection and Innovation from Johnson & Johnson).
One of the many ways to create such meaningful experiences is through the use of podcasting. According to statistics, 41% of US consumers say they listen to podcasts on a monthly basis while 28% say they listen to podcasts on a weekly basis. Moreover, it seems that podcasts are gaining popularity more and more, mostly because of the decreasing amount of time consumers have to spend on different types of content. Some people favor videos over articles precisely because of the lack of time. But what happens if you don't have time to watch a video? You listen to a podcast.
Artificial Intelligence for Content Production
Whether it's a grammar checker for editing articles or a keyword research tool for your research, there's probably at least one AI tool you are familiar with. It goes without saying that these tools can streamline the process of content creation and significantly decrease expenses. What's even more interesting is the use of AI for content production which is now more common than you think. For example, Rytr is an AI tool that generates texts for you based on your parameters.
Mia Stewart, an expert from the essay writing services reviews site Trust My Paper, explains, "I usually warn marketers about using AI for content production because the technology still isn't perfect.
That being said, there's no denying that AI is developing very quickly and we will soon see many AI tools that are capable of creating absolutely unique and coherent pieces of content. In fact, there are already some tools (such as the abovementioned Rytr) that come close to that, but there's still room for improvement."
Hybridization of Business and Marketing
Last but not least, there is an increasing hybridization of business structures which also leads to the hybridization of marketing models. In large part, this business hybridization is the direct result of the COVID-19 pandemic. Many businesses had no choice but to transition to remote work, and once they did, they decided to keep things that way. Some new brands that were started during the pandemic likely had to operate on a hybrid model from the get-go.
With such hybrid business models, it becomes more obvious to choose hybrid marketing models. For example, outsourcing marketing and content production to an extent is now seen more as a legitimate tactic instead of being a risky endeavor. Likewise, brands are now widely using content that they don't even create themselves (user-generated content or UGC). Teams don't work just in the office anymore – they have employees working from the comfort of their homes located all over the world.
---
Content marketing requires a nuanced approach just like any other type of marketing. By looking at the latest trends in the digital sphere, it will be easier for you to make the right decisions and create a successful content marketing strategy.
Author: Lafond Wanda, professional content writer, copywriter, content strategist, and communications consultant.