13 Feb 2018
Affiliate network for beginners: what it is and how to make money through it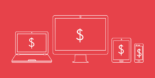 ---
Every year Internet advertising market grows gradually. We see new platforms, social networks, online shops, searching engines appearing really fast and internet audience grows almost at the same pace, all this leads to advertising budgets increase. More and more people start wondering how to make money on the internet without founding online shops or new services. And solution actually exists – it is affiliate networks which gives an opportunity to start making money online.
---
There is enough information about business models, tools for working with affiliate networks on the internet but it is very difficult to acquire it due to the fact that it is too unstructured, different authors use different definitions and all this creates terrible mess in the heads of novice publishers.
Admitad Academy was brought to life to help beginners to understand information in the right order and to create their own efficient business models. Our primary task is to explain all sophisticated things in simple words, to show how it works and to provide all necessary data for making money through affiliate network.
So let's get it started.
---
Who are these people
and what do they do here?
---
What is a CPA-network also called "affiliate program"? It is a system which consists of three parties:
First party is an advertiser who wants to sell their goods or services. Typical advertisers are online shops, services, games, applications, banks, travel agencies and many others. Obviously such companies have their own marketing, sales and PR departments, but as experience has proven it is just impossible to use and control all promotion and advertising channels.
Thus we can see that such companies need some help to lead their potential customers to make some action, for example to buy some goods or services, to subscribe to something or to download an application or some other action which advertiser wants them to do. And the best part of it is that such advertisers are ready to pay someone who will make their customers perform the required action. The cost per a performed action can be some exact sum or percentage from the cost of sold product. So here we can see what CPA is – Cost Per Action. In short, it is when advertisers pay someone for making their customers perform some action.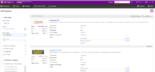 The second party is a publisher. Publishers are ready to help advertisers to promote their goods or services to the target audience. Each publisher chooses carefully potential customers (traffic) as they have to find right people and to make them buy/subscribe/download – perform certain action. If a publisher succeeds and an advertiser confirms that the action has been performed, the advertiser pays the publisher for this action. The scheme is simple. Moreover, publishers have many tools which can be used to boost their sales and profit. We will give details about tools a little bit later. But the most important thing is that it is not as easy as it may seem. Publishers have to work hard, test different tools, audiences and business models to achieve good results and high sales.
Finally comes the third party – an affiliate network (in our case it is Admitad) which exists to help advertisers and publishers to meet. Here publishers can see all programs which they can join but sometimes publishers need advertisers approval to join. A network fulfills many necessary tasks, for example it makes sure that there is no fraud like cookie stuffing (or cookie dropping) or that publishers attract only relevant audience – potential product customers. Furthermore an affiliate network provides statistics that shows which product was sold by which publisher. In order to do so the network provides publisher with the special link which includes the information about the selling product.
---
Example
---
---
I have decided to make money with CPA. How shall I start?
---
So you have made up your mind on joining the affiliate network as a publisher and ready to start making money. First of all you need a business model (better not one). What is a business model?
Let's pretend that business model is a structure which consists of three main elements. We should review all elements altogether as if we look at them separately, we will not understand how everything works and how business models become efficient.
Product that we are going to sell. There is a wide range of offers in affiliate networks (in the network Admitad you can find them in the section "All programs"). In the program review you can find all essential information about the program: which company it is, what it does/sells, which action it requires (sale or lead, download, subscription), the rate which will show how much you can earn for one action. You may also find some special conditions such as exact range of audience age or only certain area for promotion (i.e. only Europe of U.S.). Advertisers are entitled to choose which traffic sources or tools can be used for promoting their goods, they can choose which publisher can join their offer as well. The program review has also average statistics section. It shows the conversion rate, how many orders are usually approved, how many customers bought the product after clicking the link and much more information for analysis.
Choosing the right offer may be a tough decision for a novice publisher, there are several features upon which you can choose an offer: based on the reward rate (if you want to make money either selling few expensive products or many cheap ones); on the traffic sources or tools (i.e. advertiser wants to attract traffic only from Youtube and you have a channel), on statistics (conversion or approval rates) and other features. But to be honest we always recommend to choose the offer in accordance with your interests: if you like to play video games, check gaming offers, if you like makeup, choose offers from "Beauty and Health" section. The reason why we give such recommendation is simple – if you know the product you promote and its target audience, it will be much easier for you to choose the right tools and ways of promotion.
Advertising space where you will attract the target audience to the product. Before choosing the advertising space ask yourself some simple questions: which ad spaces do you know well? Can you afford to promote it? Where can you find the target audience of the products you promote? Which space would be the most popular among potential customers? And which space will be the easiest to boost? In short, an advertising space is a place on the internet where you will post your affiliate link. Here is a list of the most popular advertising spaces among publishers: :
Traffic — your website visitors/subscribers/video viewers which you attract. Basically it is the number of people who saw your advertising link on your advertising space. The more relevant (interesting for your audience) content you post the more people will click on your link. Here is the list of channels which can be traffic sources and advertising spaces at the same time:
So as we can see there are three main elements of successful business model: attractive offer + convenient advertising space + traffic. Your task is to make it look so good that everybody wants it and also to post it on the space where most of your audience can see it. Below are the most popular business models which help publishers to earn money:
Let's take a look at how it works: potential customer sees your link and decides to click it, he/she is transferred to the advertiser's website and performs a required action (buy/subscribe etc.). Having confirmed this action the advertiser pays for it. The more customers perform required actions, the more you get paid. Here are several tips on what you should do to increase the number of actions: а) make the offer so attractive that customers gets crazy to click and buy what's promoted, b) make sure that advertising space is trustworthy, c) increase the number of people who visit your advertising space. You should do all this at once in order to get good results.
---
An example how to do
---
---
An example how not to do
---
---
I am ready to work hard. When will I start receiving my money?
---
So how long will it take to withdraw money to the card since the moment you have received the affiliate link?
Even if you did everything in time, launched a very successful business model and actually sold many goods for good commission, it is too early to celebrate. Advertisers need time to confirm your sale, to check if the traffic source was allowed, if the customer bought via your link and to verify statistics. Time when advertisers verify and check all details is called average hold time. During this time the advertiser can confirm or decline the sale. There are many reasons why advertisers can decline the sales, for example traffic source was not allowed or the customer did not pay for the order. Also some affiliate networks shows how much time a company needs to pay webmasters – it is called average payment time.
When will I become a millionaire?
---
In order to wake up a millionaire one beautiful day, you should place a bet of all your money on bitcoin/casino or something like that. But at the same time after doing so you can wake up a broke the very next beautiful day.
But you can actually wake up a rich publisher one day, although you have to work hard for that. Sometimes it may seem that affiliate networks just gives money for doing nothing, but it is not like that in reality. CPA networks work with huge online shops and services, banks and other advertisers who provide more and more offers for promotion and this leads to drastic annual growth. Advertisers should see your efficiency so that they will want to keep working with you, and moreover you'd better be more efficient than their Sales, PR or Marketing Departments.
If you would like to have large scale affiliate campaigns, you should invest in them, you can take this expenses as investments in your own business. But, of course, you can earn much money through affiliate network not investing big sums in your campaigns. Such cases actually exist, for doing so a publisher should analyse his/her actions, know good traffic sources (popular bloggers for example) or attract with your cool ideas, make right decisions fast, use intuition and so on. Once again: it is possible, but you should work for it.
---
So why should I work with affiliate networks?
---
Let's cheer up, affiliate networks are not that bad and there are many advantages of working with them. As follows below: