6 Sep 2018
Tips for advertisers on how to choose a publisher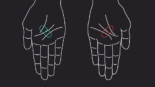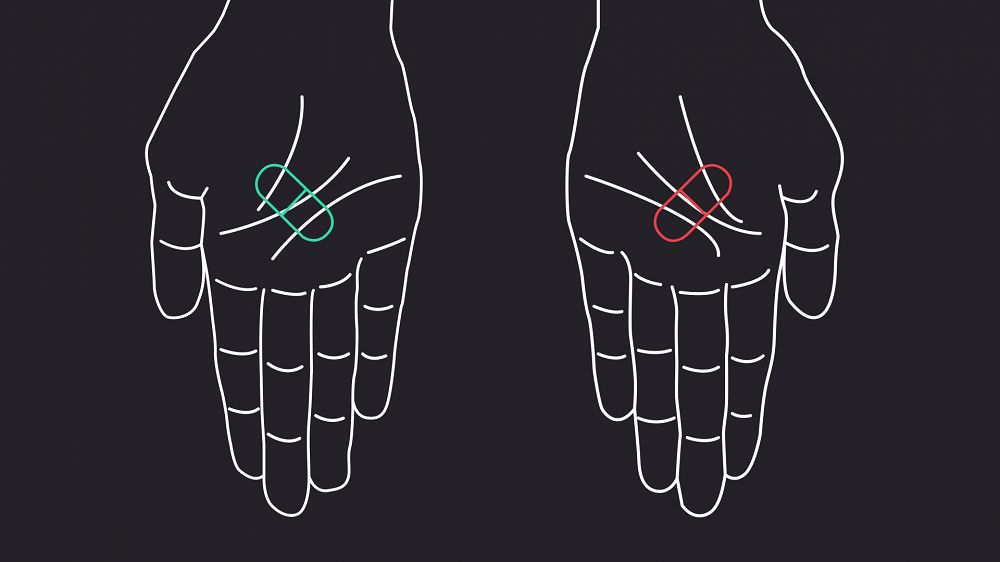 Currently, there are more than 780 thousand publishers in Admitad. And every time an attractive and profitable offer appears in the system, all publishers get notified via email and the advertiser gets plenty of applications for joining their affiliate program. But how should advertisers choose the appropriate publisher who will bring profit? Let's figure it out in this article.
---
We have already discussed how advertisers should start working with affiliate networks, how to make an appealing offer and how to attract publishers. But attracting publishers is not the final destination as advertisers need also to cooperate with them. Advertisers are able to select publishers both in the beginning (via manual or automatic moderation) and while working with them. Some advertisers don't set up moderation giving a chance to all publishers to try driving traffic to the offer and depending on the results of a trial period they decide whether to disconnect the publisher or to keep working with him. Now let's see which parameters are essential to check while selecting publishers.
---
Levels of publishers
---
So what are the levels and how do publishers reach them? In Admitad they are called "trust levels" which publishers achieve while working with the network. The longer and more profitable their wor is, the higher level they have. There are 4 levels:
AD0. All publishers who have signed up for Admitad automatically get this level. The AD0 level is retained till the moment when a publisher gets verified and earns US $500.
Having earned US$ 500 a publisher's account gets checked by the system. Account check is necessary to maintain the high quality of traffic in Admitad. In case of a successful check-up, a publisher obtains the level AD1. Since this moment the publisher gets the ability to apply for express payments (payout within several minutes, not days).
AD2 level is assigned to publishers whose monthly income is more than US$ 500. At this level upon the decision of the affiliate network, a publisher can get an account manager who will help in communicating with advertisers and solving appeared issues.
AD3 can be assigned only to publishers that work with online games and have a particularly large turnover. These publishers get certain benefits: actions are processed within 5 days, they do not need to pass the moderation as it is done automatically. The earnings cannot get the status "Delayed".
---
Moderation
---
Moderation is the process when advertisers choose which publishers they are going to work with (or at least try). There are three kinds of moderation:
Automatic. An advertiser sets a filter, and the applications which don't fulfill requirements will stay processed until the advertiser manually approves/declines the application. It makes the process much faster both for publishers and advertisers. However, it has the drawback — some ad spaces which could be driving target traffic will be screened out. While setting up the "autoaccept" the advertiser can choose relevant ad space type or publisher level which will be joined to the offer without manual approval. The requirements can be as simple (accept everybody) or sophisticated (for example, only websites and publishers of the AD1 level and higher).
Manual. In this case, the publisher will be joined only after manual approval by the advertiser. To perform moderation manually, you need to go to the section "publishers" — "on hold". Then you proceed to the list where you can see all publishers who have applied for joining the offer. This list indicates the account level, publisher login in the system, name and type of the ad space, the ad space URL, date of request and status. An advertiser can click on the ad space name and check the information on how the publisher is going to promote the offer.
Advertisers have several ways of performing manual moderation. First one is to change the application status from «Opened» to «Approved» or «Declined» and click on "Save all changes". The second way is to set the filter on ad space type, URL or/and account level, tick the needed applications and assign the status "Approved" or "Declined" and then click on "Apply". If the status "Declined" is chosen, the advertiser will need to specify the reason of declining from the provided list or indicating their own reason.
We recommend to use manual moderation only in urgent cases because of the following reasons: 1) it's time-consuming, and for publishers, time is very important 2) manual moderation involves human factor and it is unnecessary in the beginning as automatic moderation will be enough. But a person can decline an ad space with good traffic just based on his own taste not expecting that it can drive much traffic. Sometimes it is better to rely on the system as in any case at some point you'll reach post-moderation.
Post-moderation. It is the process of managing publisher status after a publisher has worked with an advertiser for a while. If a company wants to disconnect a publisher, it is necessary to open the section "My publishers", find the needed publisher and press the red sign in the tools column, then select a reason of disconnecting in the drop-down list as well as disconnect all publisher's ad spaces and forbid future joining if the violation was grave. If you disconnect publishers because of the rules violation or using forbidden traffic source, they will be disconnected within 10-30 minutes, if disconnection is made because of poor traffic quality, exhaustion of the program budget or for other reasons, they will be disconnected in 24 hours so that publisher will have time to remove advertising materials and affiliate links. If you need to disconnect many publishers, it is more convenient to use the option of mass disconnection. Tick the publishers and select Disable and Apply at the end of the list in Apply to selected publishers.
It is better not to set the strictest rules right from the beginning, especially for arbitrage and contextual ads as it is impossible to predict the effectiveness of these sources without testing them. It is better to try working with publishers and then make a decision on their disconnection only based on cooperation results. Don't judge the website on its design, it may look like a website from the 90s but still have high conversion due to loyal email subscribers and content of high quality.
---
Work with joined publishers
---
In order to properly evaluate the quality of publishers work, you need to check statistics. There are 3 types of statistics in Admitad:
Reports on publishers. The advertiser sees the whole list of publishers sorted out by the revenue from actions from all ad spaces of each publisher. You can see the following information on each publisher work: the number of clicks, CR (conversion of clicks into actions) and information on actions: on hold, confirmed, declined (number, sum and percentage of confirmations). If you click on the number of actions, you can proceed to the section "Statistics on actions" and find out more details.
The first thing which you should pay attention to is conversion: in our experience, the average conversion index can vary from 0,5 to 5% depending on the ad space. If you see that the conversion rate is extremely high (over 80%), it can be something to worry about as most likely that the traffic is of poor quality (it can be incentive traffic in mobile offers). But it is necessary to mention that this rule is valid providing that there are many clicks and orders for analysis (if the publisher has only 1 click and 1 action, 100% conversion is not suspicious).
Reports on ad spaces. To see it, the advertisers need to click on a publisher and then they will be proceeded to the full list of publisher's ad spaces joined to the offer. The same as in reports on publishers, the reports on ad spaces display similar data which will help compare the traffic sources. If you have any doubts about publisher's traffic, it is reasonable to check each space separately instead of disconnecting all at once.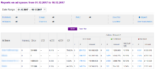 Reports on actions. Here you will find all actions of all publishers working with your offer. Advertisers can see the following columns: time of click, time of transaction (when the purchase was made), conversion time (the period of time between the time of click and the time of action), ad space+publisher, order amount, status (on hold/confirmed/declined), processing date (when the hold time expires/period of reconciliation), costs (rewards for publishers, for affiliate network and general expenses). If an action has been performed after clicking on a publisher's link but not on the indicated ad space, the exclamation mark will appear).
Here you can pay attention to several indicators. Compare the order amount to the average bill and if the difference is huge, it is a warning that something can be wrong — a customer needs many goods, a wholesale order, incentive traffic which won't be confirmed or maybe somebody just resale your goods. Evaluate the conversion time: if the conversion from click into purchase took just a couple of seconds, it may mean that a publisher drives incentive traffic. Check the average time which an average user spends on your website — it can be more than 20 minutes for a regular online shop. The same thing happens if many orders come from one IP-address or at some unexpected time (hardly will someone decide to go on a crazy shopping at 2 am, if it isn't a crazy sale). If you need details on each order, you can check it in "Action page".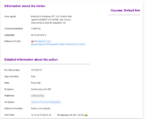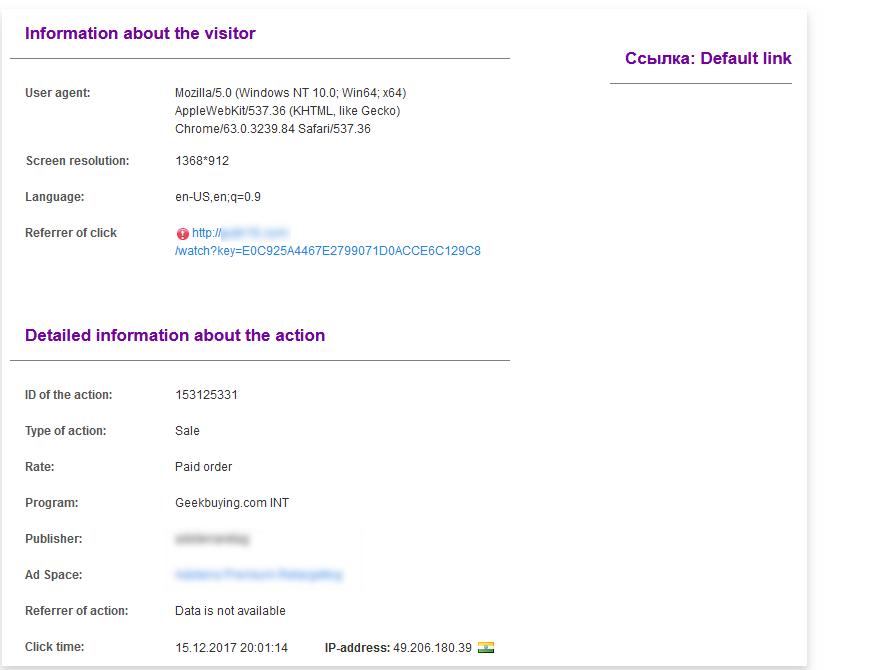 One more «trick» is to download all data on the actions on SubID which are added by publishers. It is more relevant to mobile offers while working with which publishers usually add tags. The advertisers can control the traffic quality via SubID. It is impossible to see these data in the account, you need to download a separate file with reports on all actions. SubID provides an opportunity to monitor the traffic quality for each promotional material and they can just ask the publishers to remove ad creatives with these SublDs rather than to block all ad spaces.
---
For what reason can a publisher be disconnected?
---
A publisher can be disconnected either by a manager or by an advertiser himself (to get such ability, an advertiser needs to send a request to the affiliate network). The reasons for disconnection are mentioned below:
Poor traffic quality: few clicks, few actions, low conversion, many declined orders. The reason for that can be non-targeted traffic and lack of experience. Try to be a little patient and not to disconnect all ad spaces with little activity, you can move them into one small group or channel and track their performance separately. Allocate some time for them to try different business models, but if in 2-3 months, there aren't any results, you can think again about their disconnection.
Usage of forbidden traffic sources. There can be several versions of the situation: a publisher is driving traffic from forbidden sources ignoring the rules, or he has indicated one channel but sharing links on another channel (which is forbidden). In each case, the publisher will be disconnected from the program within 10-30 minutes.
Fraud (we have told about its types in out article "Come to the light side we have cookies. Shadow traffic in affiliate networks"). The worst things that a publisher can do are cookie stuffing, incentive traffic, brand bidding (if it is forbidden). In this case, a publisher will be disconnected within 30 minutes, and all his attracted orders won't be confirmed and paid.
Violation of program rules. It can be a use of clone sites, expired or false coupons and deals, mobile traffic (when it is indicated in rules that such type of traffic won't be paid), orders from another geography (cities, countries) and other types of violations. Ignorance of rules doesn't exempt publishers from the responsibility, although an advertiser should be attentive — if you forgot to forbid some traffic in the rules, you'll have to pay the orders attracted via it and then adjust the rules. Therefore, be very careful while compiling the offer.
The campaign has run out of budget. If there is no money left on the account and the company plans to stop the cooperation (even for a while), publishers can be disconnected from the program, but it is necessary to remember that the disconnection will happen within 24 hours so that publishers have time to get notified and stop driving traffic to your offer. In case of disconnection because of budget exhaustion, it is important to remember that the advertiser must confirm and pay for the actions which have been performed before disconnection and within 24 hours, as well as all cookies which were valid even after disconnection.
And in any case, an advertiser can indicate "Other reason" for disconnection and explain why the company isn't ready to keep working with the publisher.
---
Any penalties?
---
If an advertiser isn't satisfied with publisher's work, there are several options to do:
Make a warning — contact a publisher and let him know that there are some issues with his traffic and recommend him not to use the creatives or sites which he is currently using.
Decline the actions if they are against the rules. In this case, the publisher won't get paid.
Disconnect from the program. All orders will be also declined.
In serious cases such as actions harmed the advertiser's reputation, a publisher can be fined. But the violations must be proven: screenshots, extracts from rules, indicators. Of course, the traffic control department is doing their best to catch the violators but advertisers can be of much help in this process as well.
---
We would advise to experiment with traffic, join more ad spaces and estimate them upon the results, not their appearance, allocate some time for publishers and don't forget to check the reports of the affiliate network. Your internal analytics is strong and efficient, but affiliate tracking is also very important, and if publishers have any doubts, they will check reports of the affiliate network as it has been designed in order to emphasize the most important moments of work with affiliate networks.