24 Nov 2021
Pros and cons of coupon traffic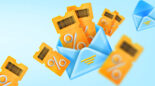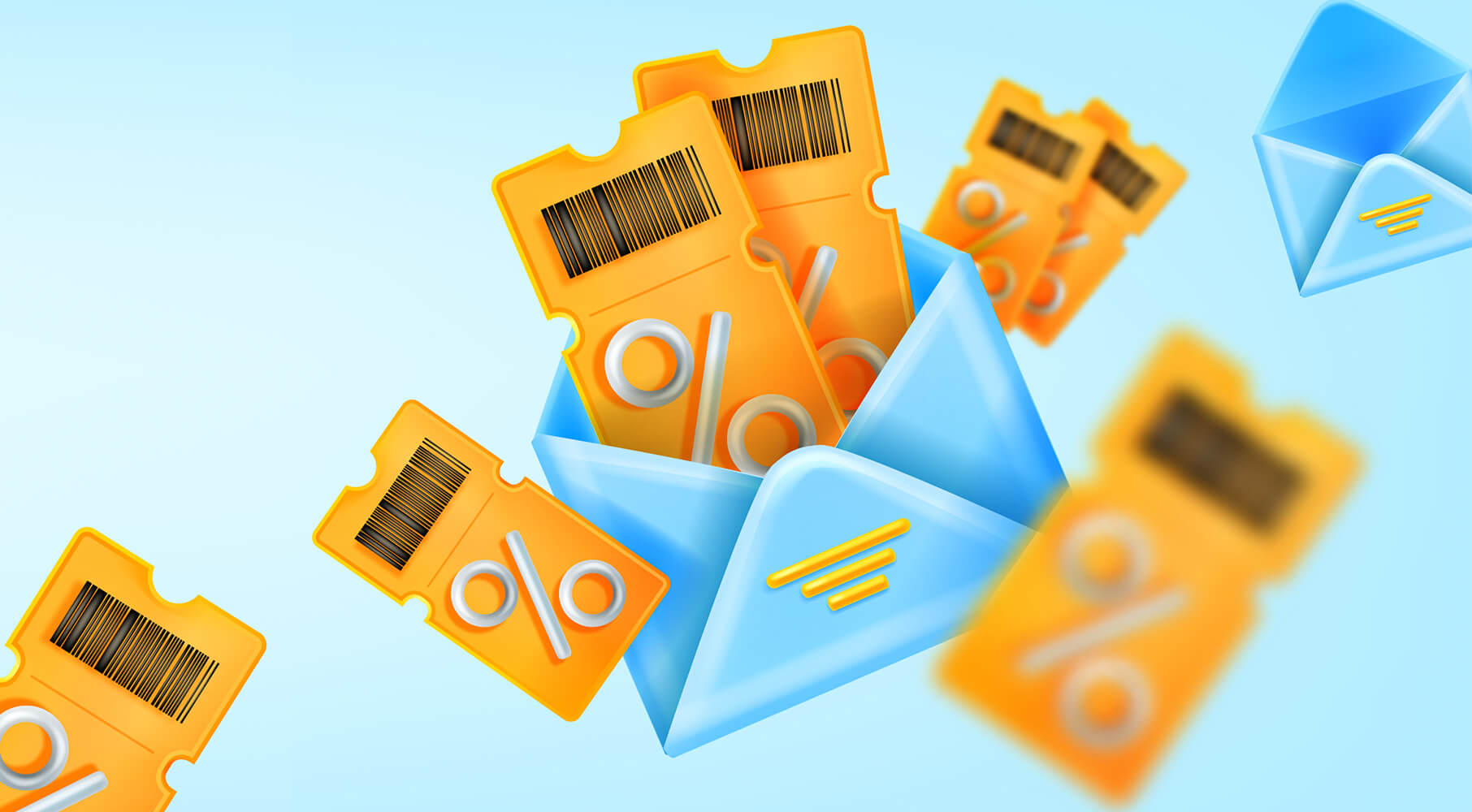 Not all advertisers allow coupons. And they have a reason for that since this traffic source has a lot of aspects to concern.
We'll tell whether a brand should keep away from coupon websites, what their strengths and weaknesses are, whether they can cannibalize traffic, and how to make the most of this model.
This article will also come in handy for the publishers who have selected an advertiser that prohibits coupon traffic or allows it only subject to special approval. Our tips will help persuade a brand that coupons can attract users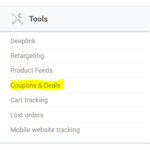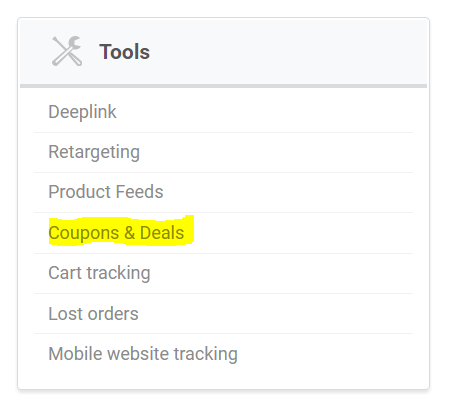 Coupon resources: questions and doubts
Why provide users with coupons and promo codes?
Today, users are not attached to any brand or store. They just seek products they need, and in which a brand or a store they find it is a secondary factor.
There is no vertical without competition. Your product is almost never unique, and you have a party of rivals offering appealing discounts. Remember that users are always looking for bargains. And if you can't give them one, they will leave you for the other brands who can.
Sooner or later, you will have to reduce your margin—at least to stay afloat as an advertiser. Affiliate networks only help retain a user and convert them into a customer.
Of course, users want to buy a product at a discount. If an advertiser is not ready to provide a promo code, a user is likely to switch to another store and keep searching for a better price.
So coupons and promo codes can be a powerful trigger for a purchase, bringing value to a user and a competitive advantage to an advertiser.
Promo code resources provoke traffic cannibalization. Is this right?
Cannibalization is the major reason behind advertisers being uncomfortable about coupons and promo codes. In fact, promo code resources may capture traffic intended for the advertiser at "brand + promo code" queries.
It's true that promo code resources are ranked high by search engines and may absorb (or cannibalize) part of the advertiser's traffic.
But if you check "brand + promo code" queries (e.g., on Wordstat) and compare their number to the number of leads a promo code channel may generate, you'll see that the second number is way higher. Long story short, this channel does generate leads.
Why publish promo codes on third-party websites rather than on the brand's website?
It may puzzle an advertiser why cooperate with a promo code resource if they could publish all the same promo codes and products on their website. Let us explain that.
First, it's the reason we've mentioned above. Coupon resources have great SEO performance and a lot of users coming from search engines. Who knows, maybe those users would have never visited your website.
Here's the thing. When a user types "buy sneakers coupon", they will aim at promo code pages rather than manufacturers' official websites:
With a promo code published on a third-party resource, an advertiser will receive a segment of customers looking for discount coupons who wouldn't buy anything without a value deal. On the other hand, users ready to purchase products even without a promo code will visit your website no matter what.
Can promo codes be used in the elite product and service niche?
People buying top-grade products are good in finance mathematics and management. Take a look at the major brands: they often host various sales and provide their clients with value bonuses. And the discounts are as effective there as in any other vertical.
Why do advertisers need coupon websites (and the CPA model at all) if they can configure contextual ads and acquire users on their own?
The lead cost in the CPA model is rather predictable, something that can't be said about the cost of a lead in contextual advertising, which is built on the auction with a myriad of factors affecting the rates. Read how the Google Ads auction works. 
In affiliate marketing, an advertiser has a fixed coupon rate, and a publisher receives a fixed reward. This is why it's way easier to forecast and plan the budget.
Advantages of using coupons
Coupon portals can help an advertiser attain various goals, including acquiring new clients, retaining the existing ones, enhancing the loyalty of both categories, and conquering a new market segment.
Here's what a promo code portal can offer to help an advertiser in pursuing their goals:

Trial period. Affiliate networks often invite advertisers to start the cooperation for free or with the minimum investment. During this period, the duration of which should be agreed on beforehand, a brand and an affiliate network can test the hypotheses and check the performance of this traffic source.
Paying for new clients only. This option will work for the advertisers who are sure things are good with the existing customers and are focused on attracting new ones. In such cases, we recommend offering a newcomer a bonus (e.g., a discount for the first order or registration) to encourage them to start using the product.
For low-margin verticals (e.g., food delivery), CPA is not the best option, since it can't pay off the investment. Even a 1% fee is considerable here. But there is a plan for that. The advertiser provides coupons—that can be found on a third-party resource—for part of the products and services. This way, the advertiser can calculate their margin and not worry about wasting money.
One can create a special landing page for certain products—those the advertiser wants to sell the most. Those may be unsold products, old collections of apparel and shoes, etc.
It's critical to make sure users couldn't reach such a landing page from just an ordinary link in the main menu. What must guide them is a special referral link you provide as a bonus.
Therefore, this channel won't interfere with other channels. By the way, conversion rates are higher on such landings than on an advertiser website. And this is all about psychology: Realizing that one has found something hidden, not available for everyone, urges them to buy.
An example of such a landing page is a hidden section with a special menu, only accessible via a referral link, where one can order meals unavailable to other customers.
How to solve a problem where promo codes leak onto the web? Go with one-time promo codes: Generate a unique, single-use promo code for each user. Most major coupon resources already employ this tool.
Gamification. A user gets a coupon after completing a poll, playing a game on an advertiser website or a coupon portal. Engagement soars, conversions grow. People love playing and being rewarded.
Other important insights
A user who visits a promo code resource is driven by a notion of a here-and-now benefit. This is what differs the coupon-promo code model from cashback: In the latter model, a user can only receive their reward some time later.
How quickly a user can find and get a discount determines whether they convert into a customer or not. Statistically, a person only spends around a minute searching for a promo code. Should they fail to find the loot (a discount or a promo code in our case), they postpone the purchase or switch to the rivals.
This is why an advertiser should make a user's journey to finding a promo code shorter. One of the solutions is to use all the available resources, including coupon and promo code portals.
It's also essential to understand that increasing the rate for a promo code resource under a CPA model is not a guarantee of better conversions, sales boost, or traffic growth. In cashback, on the contrary, a higher rate allows providing a user with larger cashback.
In the case of promo code portals, you should offer a unique promo code—that will act as an extra purchase trigger—for the amount you were going to invest in increasing the rate. Our data show that such bonuses can bring over 30% more conversions.
Let's talk about the publisher expertise—which helps sell more and better and which we recommend you to invoke. The older the promo code portal, the more cases it had and more information it can provide to an advertiser.
Contact an affiliate network manager to find out which additional opportunities (contests, deals, etc.) a promo code resource provides, and which tools it has to help an advertiser deliver on their objectives. Most coupon resources would show a special price list that prescribes how everything works, how much it costs, and how much traffic it can deliver.
A few words about time. It may take at least two weeks before you finish test-driving your collaboration with coupon resources and realize how this traffic works. A safer option is to devote a whole month to it and then move on to action.
---
Coupons and promo codes can be a potent model for an advertiser. But this traffic source requires a level-headed approach. You need to take all the specific aspects into account, carry out tests, and adhere to the publishers' best practices.