26 Mar 2018
How to make your offer wanted. Checklist for advertisers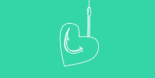 ---
Congratulations! You have registered in the affiliate network Admitad. Now you just need to make one more step towards having thousands of attracted sales.
---
What is this step? — You need to attract publishers to your offer as it's they who will attract those desirable thousands of sales. Let's talk about how to make your offer the most attractive to your potential publishers. Do not forget that it is better to attract the maximum publishers as soon as you launch your program because it will be much harder later. And firstly you need to "sell" your offer to the publishers and then they will start selling it.
We have prepared the checklist of necessary points which you should include in your offer to make it wanted publishers.
---
Information about the company
---
As soon as publishers start promoting your offers, they become the sort of brand ambassadors. They will represent your products and services in the best ways in order to make them recognizable and desirable. But to do so successfully they need detailed information about your company and target audience.
When publishers see your offer for the first time, they can be not interested enough to go to your website and to search information about you, that is why you should better provide all essential data about your company in the program review. Useful information which they can use for promotion: establishment date («The company has been working for 20 years!»), global size («15 offices all over the world with more than 300 employees»), regions («Europe, CIS, Asia and US»), if you have offline stores and how many customers visit them, amount of users (for games and applications), goods range (for shops), position at market, possibilities for customers (credit for purchase, express and regular delivery, support, warranty, bonus cards).
Lower prices comparing to your competitors can also be a big advantage. Share all your achievements: awards and certificates, some ratings, comments and customers review. Don't forget to mention exclusive and unique bonuses.
---
Information about products/services
---
Show which products you want to be sold. Sometimes it happens that a publisher has perfect target audience for your products, but one doesn't understand your product — so help him.
For example, a publisher has a blog dedicated to software and computer programs which has male audience of 17-35 years-old. The blog is pretty popular and has many daily visitors. This publisher knows much about computer programs but has no idea which types of online games exist. He comes to admitad and sees the offer of MMOG strategy game. His first question will be: "What is MMOG?". And most likely this publisher won't google that and will leave the program. But the audience of his blog would be very relevant to the offer of MMOG games.
Emphasize your product's features, pay special attention to competitive advantages and uniqueness. If you have several goods categories, name all of them and show your top bestselling goods which are the most popular among your customers.
If your shop is a marketplace and some suppliers are not ready to provide discounts/cashback/coupons make the list of such goods, and the same if some suppliers are ready to present extra bonuses. Inform publishers if you are ready to provide goods for reviews (publishers who have content projects will be happy to know that).
---
Target audience
---
Target audience is those people who can be your potential customers. The better publishers understand your target audience, the easier they will realize if they can attract traffic from their ad spaces. That is why you should describe your audience as detailed as possible. You can add such information as who is the most active on your website, which categories have highest conversion, who makes decision to purchase, who buys and who uses your goods (for example, sometimes the situation can be as follows: a mother chooses the goods for her child (makes decision), a father pays for the goods (buyer) and the child uses them). Below are the essential audience features that should be provided for the sake of good:
Gender
Age
Regions (where the customers live)
Income level
Occupation (student, manager, housewife, head of some department, freelance, entrepreneur or others)
Marital status (married/single, if they have children)
Interests (they can be somehow associated with your goods)
Aims and desires (to lose weight, to relax, to improve appearance and other millions of wishes)
Facts and figures are very useful, but publishers will appreciate if you give them a short story about your customers, for example «Our customers are young and successful ladies who live in huge cities and who care about their health. They choose only healthy food, cosmetics and clothes, their daily schedule includes gym and walking in parks or forests". This description sounds better than just raw facts "Females, 25-35, high income, live in big cities, interests: sports and cosmetics". Show the publishers how they should communicate with customers.

---
Sales
---
Everybody loves sales, and publishers love to earn on sales. You can list the sales which you hold every year so that publishers can prepare something creative in advance. Such sales can relate to national and worldwide holidays (Christmas, Easter, New Year, Thanksgiving day, St. Valentine's day and so on) or global sales (Black Friday, Cyber Monday) and some occasional discounts (company's birthday).
---
Financial terms
---
Indicate which rates you have for which categories of goods (if rates depend on them), the same for regions, and it is good to indicate if reward includes payment for other additional services. Describe how the payment will be made if a consumer will pay part of his purchase with bonus system. Do not forget to indicate the average hold time (it is the time which you need to hold verification): show the maximum time so that not to ruin publishers' expectations. Also if they know real time, they will not get angry if you delay and will be able to plan their further promotion campaigns.
---
Promotional materials
---
Add the list of creative promotional materials which you can provide to the publishers. The materials can include infographic materials, landing pages, dynamic widgets. Mention if you are ready to create banner/landing/widget upon the request or if publishers will need to use the materials from the Internet or create something by themselves (it is better to add at least a logo in high resolution). When you add banners or other materials in the program, do not forget to update them.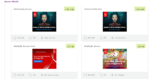 ---
Allowed traffic
---
Traffic is a rather sensitive part of all affiliate marketing. It is better to emphasize the types of traffic which you allow. Describe the conditions when you will accept or decline certain types of traffic, show rates and if there are any special rates for some channels: wholesales purchases, mobile traffic, orders from legal entities, payment with coupons or any other situation when the reward can be different. The more detailed your program will be, the fewer disputes you will have with publishers. To find out more about traffic sources, please check our article «Affiliate networks for advertisers. Let's start from the beginning». Don't forbid the whole traffic source if you don't like only some part of it. For example, allow contextual ad, but indicate stop-words which publishers won't be able to use. Try to imagine all possible disputes with publishers regarding traffic, and make the rules accordingly.
---
Tools
---
Deeplink, Product Feeds, Hot Products, Coupons and Deals. Cart Tracking, Lost Orders, Retargeting and others. Publishers will be attracted by the number of tools which they can use. But if you don't want them to use, for example retargeting, it is better to show that
.
---
Styling
---
It won't worth it if you hire expensive designer to make your offer. But if you use some existing infographics, illustrations or other nice materials, the publishers will appreciate it.
---
This checklist will help those who are only planning to launch the program in the affiliate network and those who has been a loyal party of the network for many good years. In the last situation you can just look at the points and add necessary details to the program review.