31 Mar 2022
What advertisers should do with inactive publishers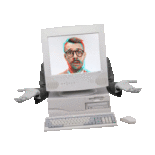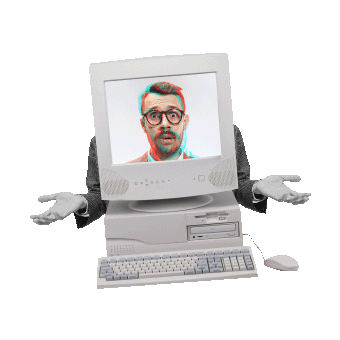 Sometimes a publisher connects to an affiliate program, works for some time (successfully or not), and stops driving traffic. Or, a publisher joins a program and remains quiet, giving no sign of life.
It's in the best interest of any advertiser, company, or brand to have at hand as many active publishers as possible so that the latter can generate traffic and orders for the former. That's why it's important to know how to bring idle publishers out of their shells. Since they have already joined the program, they must have read the program rules, accepted them, and found themselves ready to promote the program…but something went wrong.
In this article, we'll tell you what may have gone wrong and how to deal with it. We also present a guide to getting publishers back in action based on their particular reason for being inactive.
Low creativity
Not every publisher is a creativity guru. Some lack imagination and skills and thus can't design selling banners and landing pages. Wiser advertisers are well aware of that and thus provide affiliates with ready-to-use ad creatives.
Creatives aren't limited to just landing pages and banners. Some brands provide affiliates with webinars, quizzes, e-mail funnels, content scenarios, and video creatives. Using these tools, a publisher can offer unconventional customer journey options—e.g., not just "click a banner and follow an ad" but "complete a quiz and get interested in the product." Though such scenarios may seem more complicated, they bring in a warm target audience.
Companies and brands provide creatives for various business models and sales funnels so that a publisher can pick the most relevant one for their traffic source.
Some advertisers even equip their publishers with fully-fledged guides on preparing visuals.
Be sure to update your creatives regularly. If you run a promotion or are in the middle of a sale, come up with some dedicated ad creatives.
A safe tactic is to group them by date, region, size, and product category: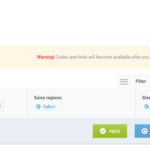 No feedback
Communication is the basis of a solid partnership. Timely communication will help attract affiliates who have already joined your program and encourage new ones to cooperate.
Start a regular newsletter campaign. Remind your publishers of your program's benefits and why they should cooperate with you. Send seasonal offers, how-to-promote-programs-here-and-now content, up-to-date news (to which they can link their creatives to), and publisher success stories.
Motivate publishers to initiate communications. For instance, when they want to get individual terms or clarify the program rules. Make sure they know how to reach you.
Collect feedback. Do your publishers have sufficient tools? Do they have all the necessary resources? Is everything clear to them? What are their goals? Such surveys are good for a company and can invigorate publishers.
Pro Tip. Segment publishers when communicating with them. For instance, send content for seasoned publishers to those who are already cooperating—and earning—with you. On the other hand, those who haven't started promoting a product may need some basic information. You can go deeper in segmentation and divide your content by publisher activity.
Sparse payouts
The most common payout method is a percentage of the purchase. Many advertisers pay publishers a fixed reward for every target action.
When selecting an offer, publishers often look at the reward amount or commission rate. Like any other market, this field is full of competition and choice. Make sure your reward is appealing enough. You can check out fees for various niches here.
Don't be greedy. Share the earnings with your publishers, and remember that you might want to increase the reward for products you sell with a higher margin. This is how rate charts work.
To help publishers understand how everything works and why they earn this or that amount, set clear hold periods and explain what you pay for and how much you pay. Again, remember the rate charts and target action descriptions.
Poor motivation
Incentives are always powerful motivators. There are several ways to stimulate publishers.
Establish a bonus program. This is a great way to make affiliates more loyal to a brand or even turn them into ambassadors. A shining example is the threshold principle. If the number of orders a publisher has generated exceeds a threshold, you increase their reward or pay a fixed bonus.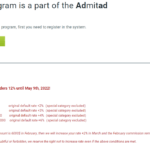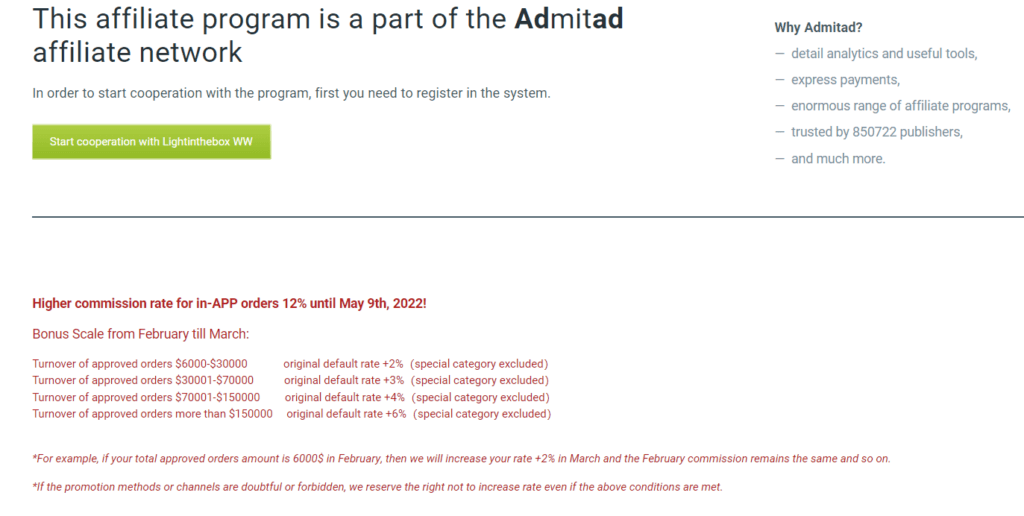 You can give bonuses to newcomers who have just joined your program but haven't started promoting your product. For example, set a first sale reward.
You can hold bonus programs exclusively for idle publishers by sending invitations to publishers from a special segmented base.
Think about how you could help publishers handle various business models. Offer those promoting products via reviews some free items for a test.
Participate in the affiliate network's promotions. Such events are always an excellent chance to lure affiliates with bonuses and appear in the general newsletter. To learn the details and schedule of the upcoming promotions, contact your affiliate network manager or create a ticket.
You can run your own promotions and giveaways. For example, increase the reward for a specific period or for a specific product. This tactic may come in handy if you want to sell the remaining products. Say a shoe brand has a last-year collection that needs a sell-off. You can increase its reward to make publishers interested in promoting items from this very collection.
Hard to start
Ideally, the program's description answers all potential questions a publisher may have: brand identity, benefits, target audience, financial terms, sale periods, allowed and forbidden traffic, tools, and creatives. Make sure to add as many details as possible.
Hold training webinars for newcomers and other publishers. This may also be a powerful tool for collecting feedback from and communicating with publishers.
Knowledge is power! Provide your affiliates with the necessary ad creatives. For example, see our section for beginners. These texts answer the most frequently asked questions affiliates have, so you can just share the link with them.
You're short of resources and can't supply everyone with step-by-step guides. Luckily, there are some ready-to-use guides: all you need to do is navigate your affiliates.
If you create your own learning materials, consider two important things. First, don't overload rookies with too many details. Most can get by with basic knowledge to start and delve into the specifics as they proceed.
Second, it's easier for most people to perceive information in an audible or visual form. We have already mentioned the video content, but you should also embrace diagrams and infographics.
More ways to urge publishers to act
Use news events (e.g., Singles' Day, Black Friday, or New Year). Tell your publishers how to handle such events and how beneficial they may be.
Expand your affiliate program. If you aren't already working with mobile offers, try them out. Revisit your views if you don't like certain traffic sources. Last but not least, try various GEOs. The broader your program is, the wider your publishers' opportunities will be.
Provide publishers with tools that will facilitate their work. Affiliates may be unaware of such utilities as moneylink, deeplink, link tester, or SubID. We have a dedicated article about such tools.
Publishers may be disappointed in a program and leave it if the orders don't get any confirmation. Check if tracking is set up correctly. Only decline orders as a last resort, and be sure to explain the reason clearly.
Even the most prosperous publishers can burn out. You can approach top-performing publishers with personalized terms, increased rates, and bonuses.
What you shouldn't do
Disregard newcomers. If they have just joined your program—or even the affiliate network—it doesn't mean you should avoid cooperating with them, training them, and motivating them. Grow loyal affiliates using the techniques provided above, and your efforts will pay off.
Expel publishers from the program if they remain idle for a certain amount of time. This isn't a reasonable strategy. Remember that even if your publisher does nothing with your program, it costs you nothing to have them. But, if you disconnect your affiliates—who are ready to handle your product—you lose loyalty. A publisher you get rid of will never return.
Rush yourself or others. Most business models need some time before they start delivering the expected results. Content or trust websites are a long-term strategy. You must be patient.
Feel frustrated. Idle publishers are a normal thing. And you can—and should—do something about them.
---
The percentage of active publishers is an important affiliate program performance indicator. We suggest that you get a hold of things and interact with your affiliates for your mutual benefit.