7 May 2018
How publishers see the affiliate partnership by CashKaro.com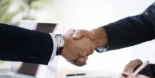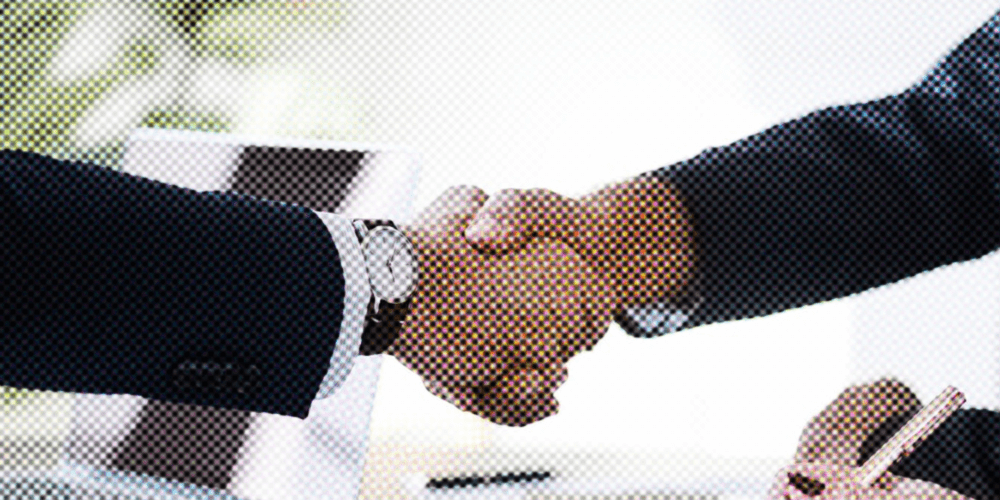 ---
Information about CashKaro.com
Founded by Swati & Rohan Bhargava in April 2013, CashKaro.com is India's Largest Cashback & Coupons site. The company is supported by Mr. Ratan Tata & one of India's leading VC firms, Kalaari Capital. With over 2 million registered users, CashKaro is a one stop destination for savings across 1500+ e-commerce sites like Amazon.in, Flipkart, Paytm etc.
The company has been working with Admitad as a publisher since 2016. Apart from a smooth relationship, CashKaro.com has also witnessed 30% increase in profits while being in partnership with Admitad. The company expects to see this number soar higher as the relationship strengthens further with innumerable new campaigns to be undertaken together.
---
Based on gained experience CashKaro.com has compiled the list of tips below which will help advertisers and publishers to reassure that they are doing everything right in their partnership or to make some changes in order to make their cooperation mutually beneficial and convenient.
---
What makes a great affiliate partnership?
---
A brand-affiliate partnership is the simplest and most beneficial system of online marketing. A brand as an advertiser gains traction with help of affiliates, while the affiliate as a publisher earns a handsome commission for driven sales.
Many brands have appreciated affiliate marketing due to the significant incentives and negligible risks as advertisers pay only for actual attracted sales. But both advertisers and publishers need to make certain efforts to build a successful brand-affiliate relationship.
---
How advertisers can help affiliate partners
---
Create a simple but detailed plan
If you would like your affiliates to stick around, simplify your processes. It's a good idea to elaborate your plans and program before getting affiliates on board. This saves time which would otherwise be spent on making changes in the program. Once on board, share detailed plans and your expectations with affiliates.
Make the sign up process an easy one so that more publishers get attracted to and loyal to your program. If affiliates spend little time on learning how to join and start working, they will have more time to promote your products.
Easy & open communication channels
Since your publisher will not be sitting next to you while promoting your offer, a lot can go wrong if communication channels aren't defined and open. For example, a promoted deal might expire but affiliates may not notice that and continue to promote it unless told otherwise. Many publishers work with several advertisers at once as it helps to streamline the communication process.
To avoid confusion and later productivity loss it is a good idea to have a common communication platform for all your affiliates. For instance, you can send e-mails with all updates to your publishers every week so that they always stay informed. Skype groups are also a good way of staying connected with all your affiliates so that no one misses important updates.
Allow publishers to give special deals to users
Publishers like CashKaro.com give back commission in the form of cashback to customers. It is a great way to ensure that users continue to buy from the advertiser through the affiliate platform. This additional incentive allows brands to increase customers loyalty who are likely to attract more customers through word-of-mouth.
This is a win-win situation for customers, publishers and advertisers. As an advertiser it is important to give publishers the opportunity to offer various special deals to the users in order to build a strong and loyal customer base.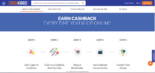 Provide reasonable creative freedom
Affiliates do much more than just paste links on Facebook and WhatsApp groups. Try to give them some freedom, let them add their own voice to your products or deals so that they can appeal to their users in their own way as sometimes they can feel the audience a little better making them buy your products. Furthermore, let them go ahead and use different promotional channels, target customers and techniques. Fresh approaches and new tactics might be what your products need to start selling faster. But, of course, you should check the creative materials created by publishers.
These are tips for advertisers on how to keep their affiliates happy and productive and how to help them to promote the offers. On the other hand, affiliates can also adopt certain practices to make life a little simpler for advertisers.
---
How publishers can help advertisers
---
Pay attention to what you know about your partner
To be a great affiliate, you need to know not only how to promote advertiser's products but also the company you are promoting. Before starting promotional campaign check program review, pay attention to provided materials about the target audience, products and advertiser's achievements. You should add content to your campaign, provide knowledge about the product to your audience and make sure you understand exactly how your partner brand works so that not to confuse the potential customers.
Stay loyal
Of course, you will want to work with more than one advertiser to earn more. And it is good as you need to broaden your possibilities which will bring you profit. But make sure you do not bite off more than you can chew. Enrolling yourself in too many affiliate programs will affect the quality of your promotion campaign and advertisers may ban you if you drive few or no sales. So if you focus on less number of programs and get great results, there will be more incentives for you and for your partners.
Track your sales
Make it a little easier for your partners to track sales they get through you by using unique tracking links. This will also make it more convenient for you to collate data and understand consumer buying trends. When you know which pages, banners, posts or products are converting better, it will be easier for you to decide how to boost driven sales.
Accept feedback
It is better to be always open to constructive criticism from your partners. Do not hesitate to ask them for feedback. This will ensure that you and your partner are on the same page and the relationship is working well. Likewise, you can show your ideas and insights about the affiliate program to your partner. Effective communication and mutual understanding between partners will make your affiliate partnership a lucrative one.
Summarising everything what was said above, it is necessary to mention that interaction, honesty and support are very important in the publisher-advertiser partnership. The business relationship won't be successful if each party cares only about one's profit and convenience. Advertisers should encourage their publishers to attract more sales by providing them with all necessary materials and perhaps creating some bonus system for their loyal affiliates. On the other hand, publishers should attract traffic of high quality and represent advertiser's products from the best side in order not to harm the brand reputation.
---
The article was compiled mutually with Rohan Bhargava, the Co-founder of CashKaro.com. Rohan along with his wife & Co-founder Swati, has built CashKaro which has become India's largest Cashback site and has pioneered the concept of Affiliate Marketing in India. A qualified CFA and alumni of London School of Economics, Rohan has worked with International Hedge funds like Aladdin Capital and Washington Square Capital before starting his entrepreneurial journey. He has over 8 years of experience in the industry and previously handled a portfolio of $1 billion structured credit assets.