20 May 2020
White Label in affiliate marketing: who is it for?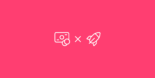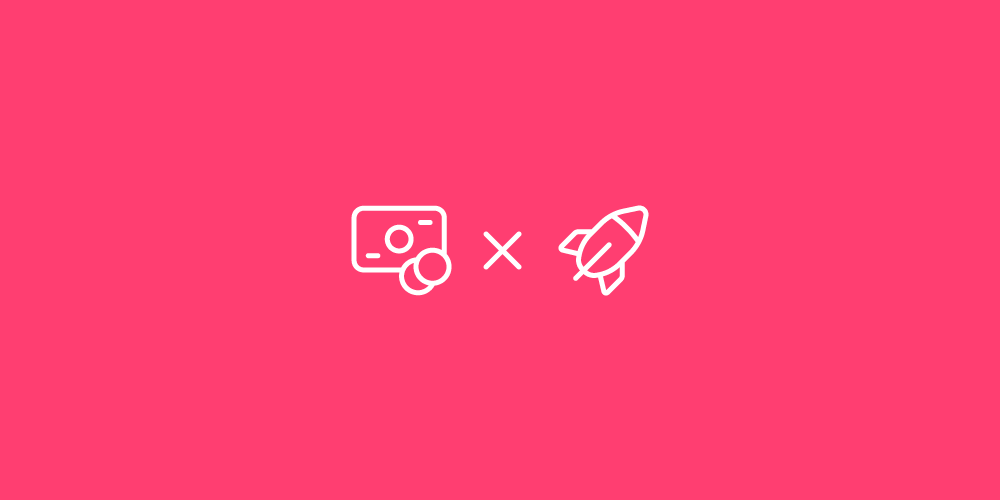 ---
White Label is a concept, according to which one company can produce goods or services and another one can sell them on their own behalf. Today, we are going to talk about how this model can be applied in affiliate marketing and who can use it.
---
Imagine you own a large content website visited by thousands of people every day who go there looking for interesting articles about fashion, cars, traveling, business, and many other topics. How do you monetize your site? It is most likely that you sell banner spaces, placements of ad creatives (announcements, press releases, interviews, etc), and native ads, such as product reviews or quizzes and games. In this article, we are going to discuss another way of monetizing a large website — affiliate marketing.
---
White Label in affiliate marketing
---
Although the name of this method may sound a bit weird, it is, in fact, rather simple. All you need to do is place a page filled with useful content (affiliate links to online stores and services, coupon and cashback offers, or other popular goods and services) on your ad space. Users will click those links and place their orders and you will get a certain percentage of their order amounts or a fixed sum for each order as a reward.
So what's the difference between White Label and the regular affiliate marketing we normally talk about in the Academy blog? White Label is an out-of-the-box solution for becoming an affiliate without having to do any additional development of your own. White Label often includes the following elements:
Showcase page. This is the page visible to users. It can be filled with products, coupons, or cashback offers. Normally, it contains all the available offers arranged by categories (by brands, product types, popular products, the hottest offers, etc), guidelines on how to use the page, and some content relevant to the topic.
The "Back side". All the offers (goods, coupons, cashback services) are provided by advertisers in the form of XML feeds and need to be updated daily on the websites where they are placed. With White Label, data is updated automatically, which means that the publisher doesn't need to upload product feeds onto the site manually on a daily basis.
Support. Apart from technical support, you need to be able to provide customer service. Customer support is absolutely necessary if, for example, you are building your own cashback platform, since you will have to respond to customers' inquiries about their cashback statuses.
In other words, if you install White Label on your website, you will obtain a fully-featured affiliate store with products, coupons, or other services. It will increase your traffic through SEO optimization and will become your tool to monetize this traffic.
---
Monetization and promotion
---
The main question normally asked by the owners of White Label pages is how much energy, time, and money they need to contribute to this project, and what they will gain from it.
Let's cut to the chase, namely — to the model of monetization: such pages are monetized based on CPA (Cost per Action) model: advertisers pay you commission for bringing them customers. In some cases, commission is a certain percentage of an order amount, and in others it can be a fixed amount paid for each order or lead. Affiliate network through which you, as a publisher, cooperate with the advertiser, tracks the orders, monitors their quality (makes sure the order has been paid for and has not been cancelled or returned) and arranges payments for publishers who own ad spaces.
There are several types of pages that can be created using White Label solutions:
Affiliate store. In this case, you aggregate product offers from various stores on your website. It is reasonable to choose only those product feeds that are relevant to the main topic of your website and your target audience. For example, if you know that most of your readers' level of income is above average, it makes sense to promote luxury goods (Farfetch, The Luxury Closet) among them. If your audience mostly consists of teenagers and high school students — focus on mass-market stores (Crocs, ASOS, Shein). If your site is dedicated to cars, place links to car-related products.
Coupon page. There are many different kinds of coupons: discounts, free delivery, gift for an order, and many others — that includes all deals and special offers you can think of that might attract users and tempt them to make a purchase. Coupons are provided to publishers by advertisers and serve as tools to motivate users. Since this tool is comparatively universal, it doesn't need to be so tightly related to the topic of your ad space. Independently on the coupon's value, the publisher will get a share of the order or a fixed amount for each order placed by their users.
Cashback page. Cashback services operate differently from coupon pages and affiliate stores. This model works as follows: a user pays for the order, the publisher receives a reward for attracting them, and then shares that reward with the user after getting paid by the advertiser. E.g. if the reward is 10% of an order, the publisher mig ht split it into halves and return 5% to the user as their cashback. The ratio in which to split the reward is defined by the publisher. Since cashback service is the most complicated option of all (it requires having a personal account, money withdrawal system, and constant customer support), White Label is the most suitable solution for it.
Financial affiliate store. It's a selection of financial products: loans, credit cards, insurance, investments etc. This type of affiliate store is mostly suitable for business-themed websites covering such topics as Finance, Banking, Individual Entrepreneurship, Motivation, Life hacks entrepreneurs, etc.

Financial affiliate store is a selection of financial products and their brief descriptions. The descriptions must include the main characteristics users need to know to be able to compare these products.

The publisher gets a commission for each lead (each approved customer).
It is worth noting that the more relevant your White Label page is to the topic of your website, the better your internal traffic will convert into sales. However, this isn't a mandatory requirement: you will start getting a lot of traffic coming to that page through search engines, and that traffic might appear to be the target audience for it, even if it isn't for your site in general — that will not affect your affiliate sales.
Now let's talk about promotion. On top of internal traffic coming from other pages of your website, White Label page will attract SEM traffic, but you do need to "help" it with that. Make sure to place links to that page on your main page (header, footer, recent content), post articles that will include links to your affiliate store (for example, "11 Skirt Trends for the New Season", or "The Most Bizarre Products from Chinese Shops"), mention the opportunity to get a great discount or cashback in your social media posts, etc. Obviously, your White Label page itself also needs to be SEM-optimized, but that's a task for those who will be implementing White Label solution on your platform.
---
Benefits of White Label
---
This model has a lot of advantages that make it stand out among other monetization methods:
Additional monetization.

It can, to some extent, be qualified as passive income: it doesn't require too much effort or time from your side and makes it possible to get extra profit from your website without making any changes to its normal functionality and your workflow.

SEO. Adding an affiliate store or a coupon/cashback page to your website will move it to higher positions in search engines' search results: a well-built domain with a lot of visitors, combined with a page full of hot offers from popular brands will be attracting more users — not only your old subscribers but also new customers driven by search engines.
Unlike banners, it is not importunate and doesn't take much space. A page filled with affiliate links hidden into a selection of products, goods, or cashback offers is an organic section of your website, and is, at the same time, a piece of promotional creative in its own right.
Does not get hidden by an ad blocker. Banners placed on the website will not be seen by users that have ad blocking software on their devices, which will decrease the effectiveness of those placements. It's not going to happen to affiliate links, so all clicks and orders will be tracked and you will get your reward.
Faster than an advertorial. We are not going to deny that native advertising is attractive, creative, has high CR, and is — in most cases — profitable. However, it does take a long time to prepare the materials, and the effectiveness of such projects is limited in time: each of them only kicks in once. White Label page, on the other hand, will stay functional for a very long time, and very little effort is required for its maintenance.
Off-the-shelf useful content. This point is related to the previous one: you do not need to spend time creating content: it's already available and ready-to-use. All you need to do is keep it updated (namely, to make sure XML Feeds are updated).
As can be seen from the above, White Label and affiliate marketing can either add to your existing methods of monetization or replace them altogether.
---
Who is White Label suitable for?
---
This solution will be the most efficient for large websites with a lot of traffic. Publishers that cooperate with Admitad via White Label are websites with 6-110M monthly views. Affiliate stores, coupon and cashback pages placed on such platforms take less time to make it to the top lines of search results, which means that they start generating income a lot faster. That is, of course, if the page is integrated into the website correctly. If the page is hidden in the footer of your main page, or the main page doesn't contain a single link that would lead to it, neither search engines nor your users will be able to locate and use it. Ideally, you should make the White Label page look like one of your website's sections and start promoting it delicately among your users by inserting it into content relevant to the main topic of your ad space. As for SEO optimization, it will mostly be carried out by the White Label solution developers.
Apart from content websites, other suitable ad spaces for affiliate stores, as well as cashback and coupon pages are forums and online services. The main requirement is that the topic of the ad space is reasonably broad, and so is its target audience. The newly-added page must not make your user go "What does this have to do with anything?"; it is important that there is an obvious theme-based connection between your website and the White Label page — even if that connection is not overly direct.
---
Who implements this and how much does it cost?
---
White Label solutions are normally carried out by those who already have experience developing this kind of products and are willing to share their experience and technology in order to scale their business. When you bring in a White Label solution, you effectively rent a section of your website out for a share of your CPA commission. The contractor creates White Label pages for your website, fills them with content, does SEO optimization, updates them and provides maintenance. In exchange for getting a ready solution, you will share your earnings with the contractor: for example, if the advertiser is paying you 10% of an order, you, as a publisher, will be getting 5% and giving another 5 to the developer that implemented White Label product on your ad space. This is a comparatively cheap additional source of income for your website: you won't have to pay anything to the developer; instead, you will share your commission earned in affiliate networks with them.
---
Having an affiliate store or coupon service is a nice way to increase your income. This will be especially useful for those who have experienced a drop in their core business and advertising revenue during the pandemic: travel agencies, online magazines, and other content websites. This method of traffic monetization is relatively passive, so we strongly recommend you to think about it.