8 Jun 2021
Affiliate marketing features to boost your Shopify store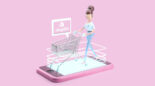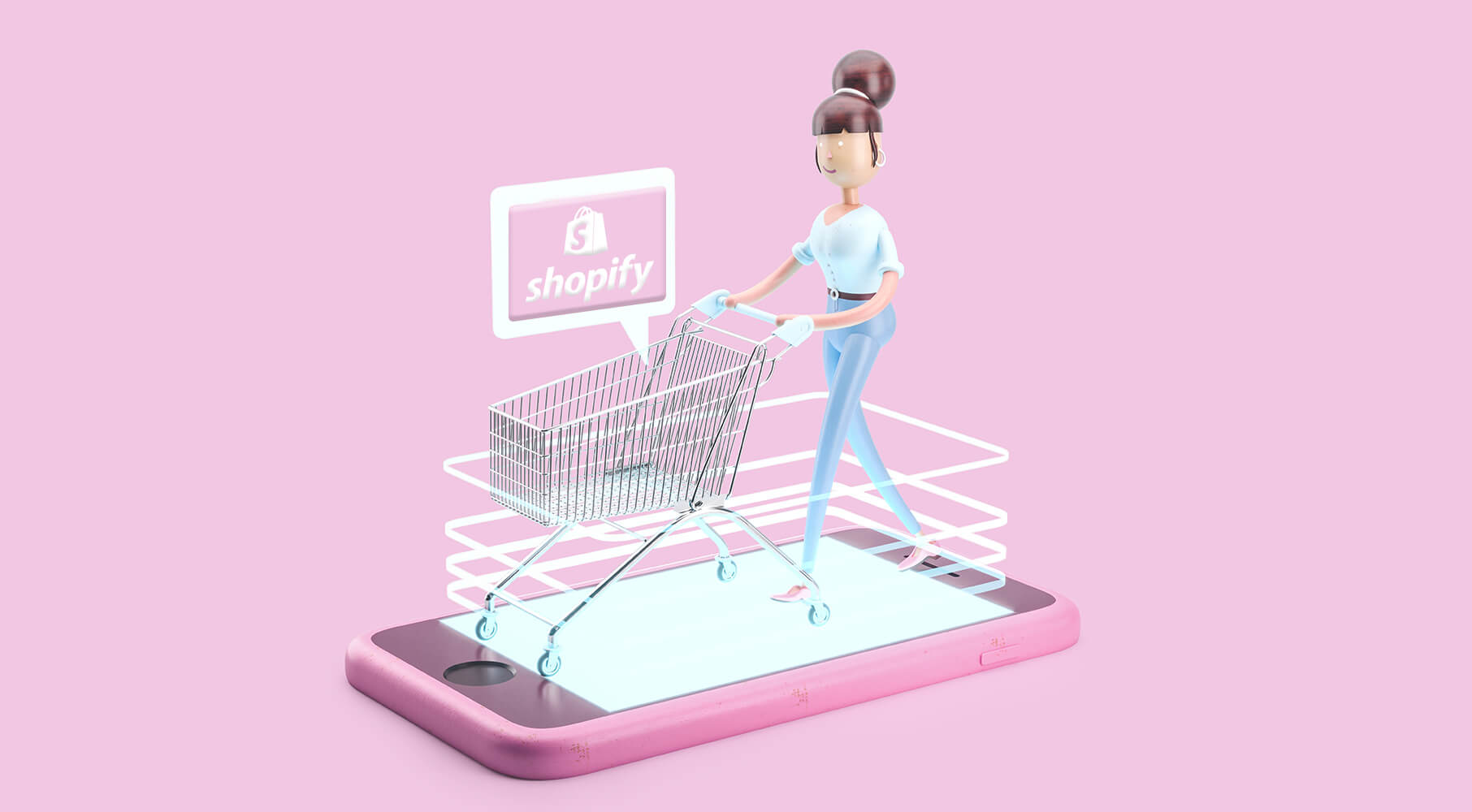 Affiliate marketing is a marketing model which helps to grow your business faster and stably. This marketing campaign allows merchants to connect with various affiliates, and then they will use their advertising sources such as social media channels, websites, blogs, etc, to promote your products. The affiliate commission is successfully recorded whenever a customer makes a purchase via the unique link or coupon associated with their recommendation.
Via the global affiliate network, your brand will be reached to different target markets. And that positively affects your sales performance. Nowadays, many applications support affiliate marketing for Shopify merchants. Here are the most needed affiliate marketing features for encouraging your store income.
Affiliate marketing is known as one of the most effective marketing methods to boost sales conversion for Shopify merchants. If your business is working on Shopify platform and planning to use this marketing campaign, this article is for you.
Working with affiliate marketing properly not only helps to develop your Shopify business productivity, expand your brand into different markets, but also minimize the cost risk from marketing campaigns with low or no result.
Commission programs: diversity in programs — diversity in sales
To start building your affiliate campaign, you need to have a commission program. Simply put, a commission program is an agreement in which you pay affiliates, or influencers, a commission for any successful sales conversion they bring for you. Depending on your sales strategies and the primary goal of your affiliate marketing, you can construct a suitable commission structure.
For example, with UpPromote: Affiliate Marketing, the app allows three types of commission: flat rate per order, flat rate per item, and percent of sale. If you're looking to grow brand awareness and recognition, pay per order or item could be the best methods. If you are a newbie and want to boost sales revenue, the typical pay per sale is always a safer option.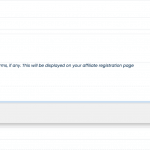 Furthermore, to push your team performance effectively, you can motivate affiliates to hit sales milestones by moving them to higher commission programs. That means the more they sell, the more they earn. The feature named Auto-tier commission will support you to solve this issue. This feature will be applied when you want to reward excellent affiliates and motivate the "middle-tier" to improve their productivity.
When setting the commission rules, make sure that it is competitive compared with your competitors in the Affiliate Marketplace. You can set an amount that can highlight your program. However, the cost for the affiliate campaign would depend on many factors, such as your business size, typical industry profit margin and type of sales. As a result, calculate the proper commission amount, just be sure not to be too greedy or too generous.
Multi-level marketing: increase your reputation and income through affiliate's network
If you are using affiliate marketing for your Shopify business, guessing that you've at least heard of Multi-level marketing once. Multi-level marketing (MLM) allows each affiliate to invite and recruit others into your network. Whenever a downline affiliate successfully brings an order, the upline one gets their extra reward.
To easily understand, you can imagine that John is your affiliate and he invites his friend – Michelle to join your ambassador program. As long as Michelle makes any successful orders, Michelle will get a commission from those orders, and John also gets commission because he is upline of Michelle. John understands that the more products Bill can be able to sell, the more money John'll get. Obviously, this feature not only motivates John to grow your affiliate network but also inspires him to push Michelle to work harder for bringing benefits for both.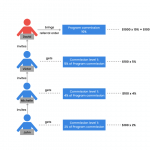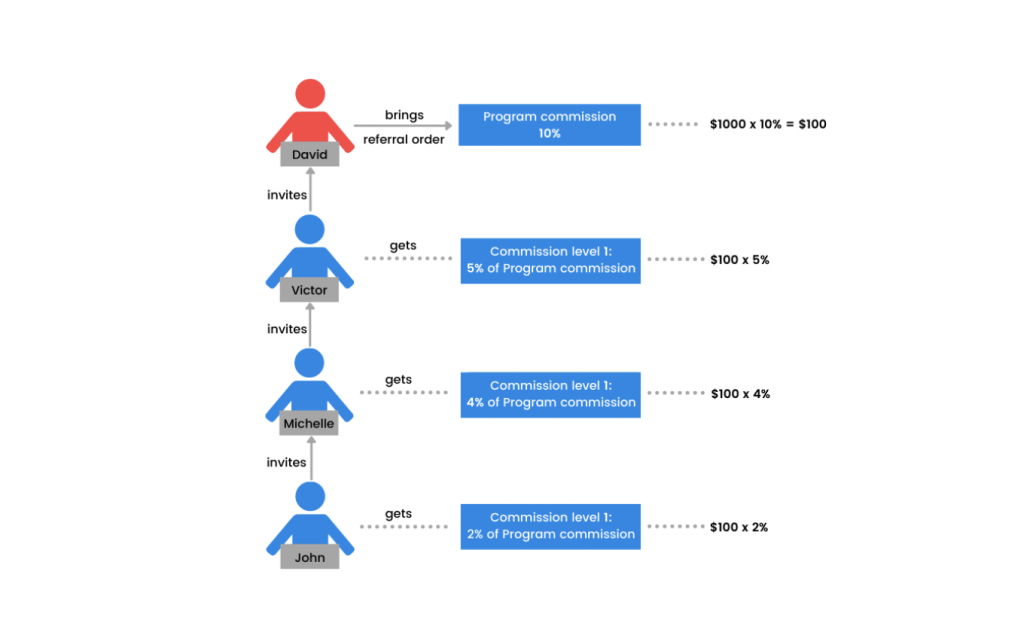 In addition, MLM works as a network marketing where each affiliate invites another to be their downline level. For instance, Michelle can invite Victor, Victor can invite David. The more participants get invited, the more your products could be promoted in different advertisement sources. Thus, your reputation will be expanded so far, as well as be approached by customers from different markets.
Nowadays, there are some affiliate marketing applications, that supports Shopify merchants to apply this MLM strategy with unlimited distributors. Your products can be delivered effectively to your customers without extra costs for building a customer service team or advertising strategy.
Convert customers to affiliates: a golden handshake with your customers
Looking for qualified people to promote your brand is always a priority. The good news is, you don't need to look far to find great affiliates. They are right in front of you. Who is better at promoting your brand than your existing customers?
In fact, customers are a potential sales channel that helps to promote your brand in a way that traditional marketing cannot. Consumers spend their trust for word-of-mouth more than other advertising forms.
Customers who are trustworthy and have a powerful voice are important. When they join your affiliate program, they can promote your brand from their own experience, telling how they used the products and what they liked. These promotions are very powerful to make your products become more reliable.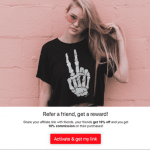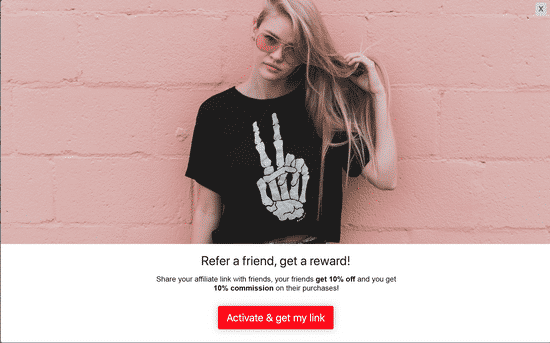 Via affiliate plugins and solutions such as UpPromote Affiliate: Marketing, you can easily generate a post-purchase popup with your own message to invite people to join your win-win affiliate program. As long as any customer successfully places an order from your shop, a popup will be shown up on the Thank you page to introduce your affiliate program.
Useful tip. You can create a separate commission program only for converted customers. With this way, you can manage sales performance from your loyal customers, as well offer specific commission for this group only. In fact, happy customers are more likely to share their experience with positive words, and this is especially true when they can be well rewarded. That is also a great way to keep your customers as loyal customers.
Measure and track your affiliate campaign: the most important feature to manage your sales performance
Track and measure affiliate performance are the most important steps to estimate the result of affiliate campaigns and then providing improved solutions. The potential method to evaluate the productivity of your affiliates is to use quantitative metrics.
Nowadays, there are many affiliate marketing applications that support organizing these quantitative metrics into different reports, or graphs to help you easily keep track of the health of your affiliate programs.
For example, to track your referral orders, a report will contain essential information such as order ID, total sales, affiliate name, commission, order details… Thanks to that, you can check who affiliates work better or who needs to improve. Furthermore, you can click on the order ID to view that order information on your Shopify Admin to make sure those orders are qualified before paying commission for affiliates.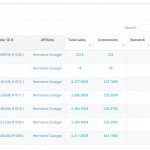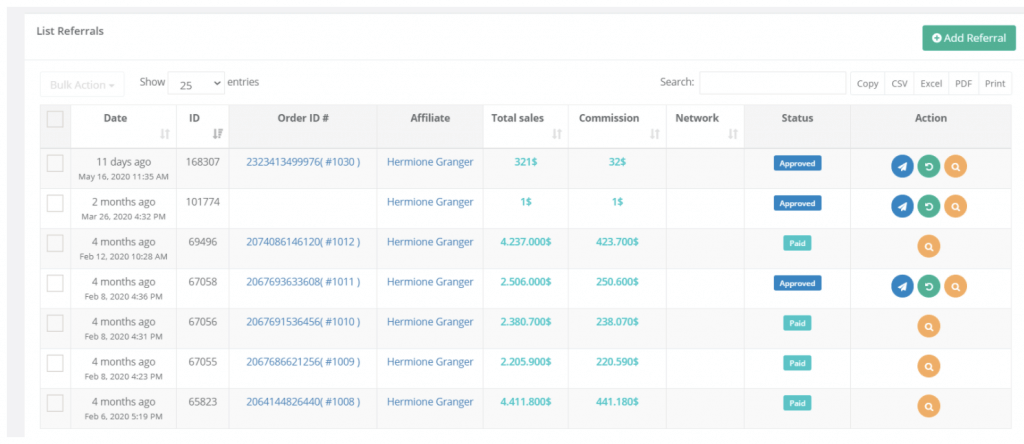 Another graph reports the performance of your affiliates. You can see your affiliate's performances in different programs as well as different time ranges.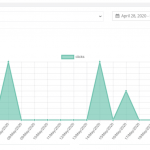 Therefore, measuring and tracking your ambassador campaign is one of the indispensable features that help you have an overview of how your affiliate team is doing, then take proper action for each of them.
Chat with your affiliate within the app: communication is the key to success
To run a successful promotion strategy through affiliate programs, you need to help your affiliates understand your brand, as well as your products. For this reason, you have to be friendly and honest, and build a strong relationship between the affiliate and you.
To support Shopify merchants to communicate with their affiliate team effectively, the in-app chat feature allows them to send direct messages to their affiliates right from the app. By one-clicking, a pop-up window will be shown up with a list of affiliates. You can search for the affiliate name, and then type the message you want to send.
This way helps to save time when Shopify merchants have their existing affiliate lists in the app and don't need to use other outside apps to chat.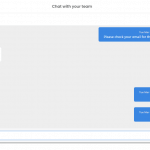 In fact, this feature is used as a "glue" to connect you and your team. You can provide relevant information or useful creatives to support your affiliates to increase your sales. Furthermore, you can give them some advice and feedback about their performance regularly. In this way, your team will be guided with suitable tips and solutions from you. Also, when you know how their productivity is going, you can figure out a way in time to improve their performance.
Therefore, make sure when working with them, you would be a helpful supporter and available to help as possible. That will positively affect affiliate feeling, as well as motivate them to do a better job.
---
Affiliate marketing is an effective marketing strategy that has no investment, low cost and brings high revenue. Above are 5 needed features to optimize your marketing campaign for your Shopify business. Although these features support you to grow your programs, the success of the job will depend on how you apply them to your business.
This article is a collaboration with UpPromote Affiliate. All the illustrations are also taken from this source.