4 Aug 2020
Making money out of streams and let's plays. Part 2: Attracting audiences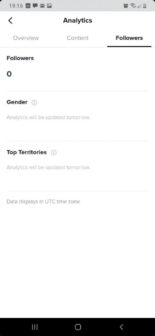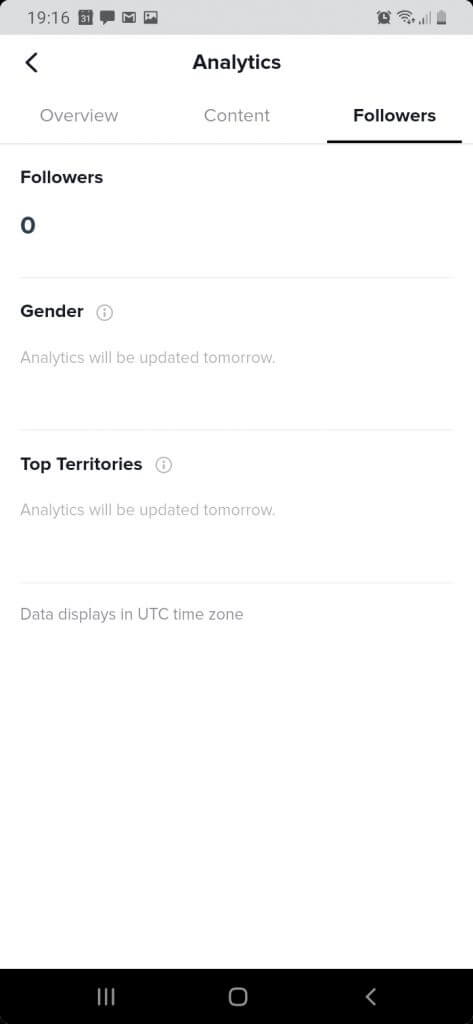 ---
Experts are convinced streaming and let's plays bear myriad opportunities for marketers and advertisers. It stacks up well that this industry is CPA-compatible: publishers get paid for target actions performed by users who land on the advertiser's website through affiliate links.
---
We have already told what platforms streamers and let's players use. Now it's time to find out how to select programs and audiences, and what tools to use to promote a channel.
---
Selecting programs
---
Let's figure out how one could make money out of streaming or let's plays with CPA. First things first, pick an affiliate program. Knock on wood, gaming streams and let's plays are the most popular categories, with the global streaming market continuing to grow. That said, our primary concern is gaming programs.
With CPA model, you can host streams or let's plays on your own (for instance, by creating YouTube channels) or engage influencers. Tell about the game and embed affiliate links into videos (provided that video hosting functionality allows in-video links), publish links in descriptions, comments, and summaries.
Advertisers offer various business models: pay per install, pay per registration, pay per custom action or KPI (e.g. a publisher gets paid if the user they led in achieved a specific level or got back to the game within an hour). However, not every program employs KPIs.
Important! When picking a program, make sure the advertiser allows the traffic source you are going to drive users from (e.g. YouTube channel or social media). Make use of the affiliate program filters: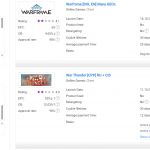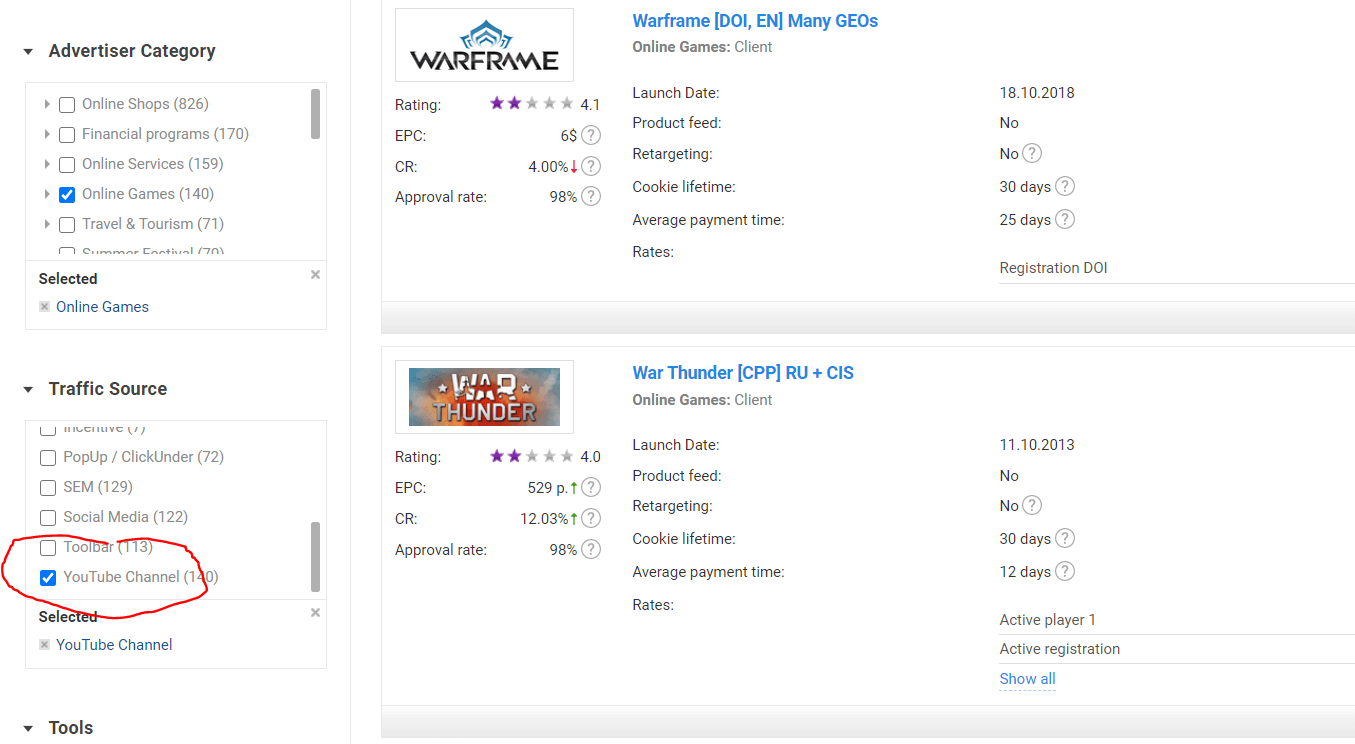 Pro Tip. To figure out what games are the trendiest, comb through forums, blogs, and gamers' websites. Take heed of what community members are into, what gamers discuss.
---
Attracting users to the channel
---
SEO tricks for engaging users do a keyword research to source insights on what users are interested in and look for. For example, let's see what happens with the "online games" phrase using Google Trends or Wordstat. We see that people seek "free online gaming", "kids gaming online". Leverage these findings to pick games and compose video titles and descriptions.



One more Pro Tip. Specify names of various games and analyze which ones are more demanded.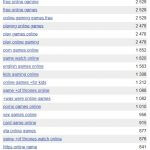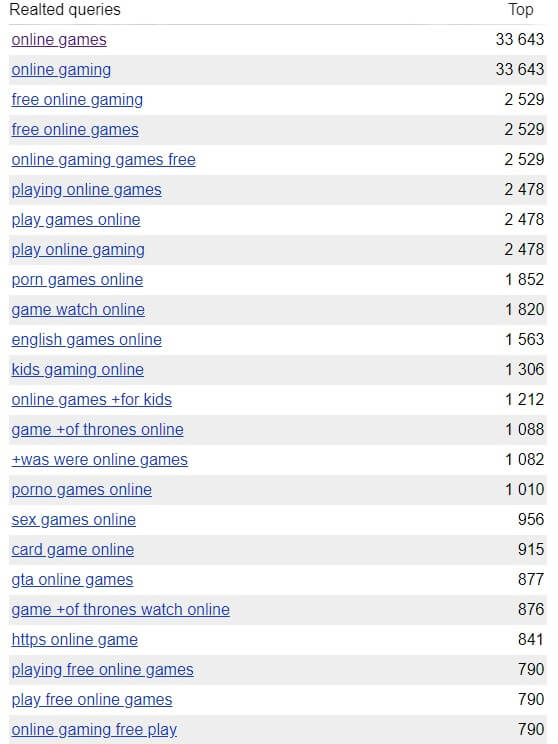 By the way, queries "online games" and "video games" see different search frequencies.
There are lots of ruses that can help your channel and videos rank better in search. If SEO routine doesn't seem daunting to you, read these texts. Though they are devoted to YouTube, most tips are one-size-fits-all, so you can use them on other video platforms:
23 Smart Ways to Promote Your YouTube Channel
11 Killer Ways To Promote YouTube Videos For More Views
How to Hack YouTube SEO — 26 Tactics for Gaining Top Results
Content serving. What you are about to do is not just playing and trivially commenting on the process. Such content will never snatch anyone's attention. Your playthroughs must be distinctive, a bit fun, and — more importantly — helpful



We recommend that you outline a content plan that will encompass such aspects as what games you are going to review, what your style will be, what are main focus points. You can even think up some gags beforehand. And, last but never least, don't forget about the unique selling proposition, that is to say, your distinctive feature. Your killer feature may be your style, vocabulary, or focus on specific genres. Watch other bloggers' streams, study their tricks, then improve and tailor them to your specifics. Infuse a call to action: spur users on to download a game, play it through; turn their attention to your link.





Over 60 percent of stream and let's play viewers argued that they appreciate the host's charisma, appearance, and sense of humor. Usually, people resort to streams to relax and sit back, so don't swamp users with barely-digestible information. And, no grumpy faces





As for the formats, streamers assert that users are extremely fond of game tutorials. Novices examine a tutorial and then find themselves wanting to buy that game.

Engaging influencers. Just as with launching any advertising campaign, your primary concern is to research and form a portrait of your target audience. Only after you realize who your focus groups are, you are clear to involve an influencer. As players often specialize in a certain genre, it is imperative that you realize who you target and what you sell. Maybe you ought to come to a niche blogger rather than an established streamer who plays whatever they find on the game store

Actually, you can look for influencers on the web. But, a way more convenient way is to use blogger aggregators like Epic Stars, etc. Such services accommodate a wide choice of influencers and offer multifaceted filters: you can search influencers by platform, city, number of subscribers, and cost of service



There are two business models used in cooperating with influencers:





– Interest paid for target actions performed by the user. Assume a user followed an affiliate link deployed in the influencer's video, and installed the game. In this case, the advertiser shall pay the publisher for the lead, and the publisher shares part of this amount with the influencer





– Fixed amount per video





This philosophy is riskier as chances are you may fail to repay your expenses on engaging an influencer in case of the low CTR. Moreover, interest acts as a motivator driving the influencer to demonstrate higher performance in promotion as their effectiveness is what determines their income. Check out the aforementioned blogger aggregators to make yourself aware of prices and cooperation models



Mind you, streaming is not always about gaming. Goods can be advertised as well. For instance, a blogger plays a game using a fancy headset, commends it, shows how it works, and leaves a link to that headset under — or inside — the video. Here's where deeplink comes into action, leading a user straight to the product page



By engaging influencers you can dramatically facilitate your work with gaming programs. For one, instead of creating your own channel, you can offer bloggers to advertise products on their established channels. However, a shortcoming here is that you will pay more, so make sure you make correct estimates regarding your expenses and projected profit. If you don't, you may waste your budget for good.

Coupons and promo codes, unique promo codes. These are great tools to encourage hesitating users. Tell about the discounts (a user clicks on a link and sees a net price) or promo codes (a user clicks on a link and enters a promo code to get a discount) during your stream or let's play, display related information in the video, leave links and promo codes in the description



Example. While streaming a new game, tell your viewers that they can enjoy a good discount with a promo code you give them. Leave an affiliate link in the description (don't forget to tell your viewers where to find it). Profit! Follow the same path when promoting devices.
Important! Always check whether advertisers allow coupons and promo codes. You can find this out in the program catalog:

---
Caveats streamers and let's play hosts must be aware of
---
Choose the broadcast time wisely so that to snatch as many viewers as possible. Statistics show that people usually watch streams in after-work hours — 7 to 10 PM.

Data also suggest that the share of desktop streaming starts to decline, yielding road to mobile streamers. The latter are not going to push PC gaming streamers out of the market in the short run, but this trend is worth considering. In our future texts we will tell you how to earn on mobile game broadcasting.

Never buy subscribers: even inexperienced users will notice a "dead" audience, let alone practiced advertisers. Worse still, "dead" subscribers will never perform target actions, so such a channel will be totally incapable of generating any income.

If you possess resources and opportunities, being ready to delve into this industry, you'd better examine streaming tools — e.g. Wirecast or XSplit. These programs allow adding widgets and logos to streams, edit recorded videos, and publish your streams on major platforms (e.g. Twitch and YouTube). But, be ready to invest as such tools often cost much.
---
If not games, what content to offer?
---
People stream virtually everything: DIY and creativity, music (live sessions), cooking. During such broadcasts, hosts sell related devices and products, including creativity tools, music instruments, and cooking devices. It all works the same way. Depending on the streaming platform functionality, place an affiliate link into the video or leave it in the description and comments.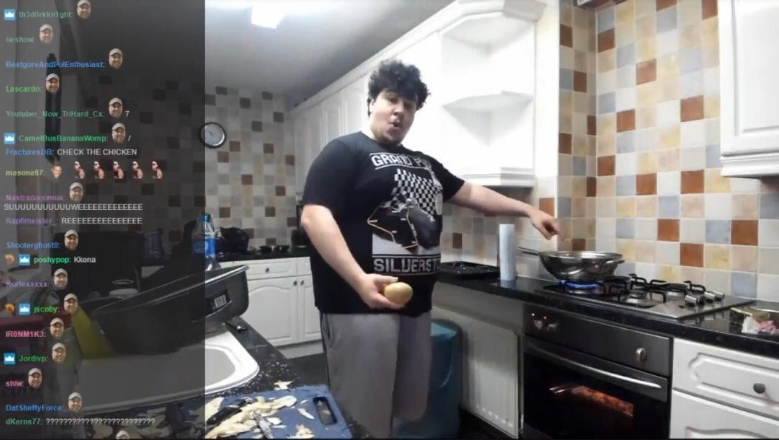 Try broadcasting app reviews, complementing them with affiliate links. Share your screen and show your viewers how an app works, answering users' questions. This is a perfect option for handling programs related to mobile programs, utilities, and IT solutions.
---
Online games are not about playing around. Work on such programs requires elaborate planning, non-stop improvements, testing, and awareness of the audience portrait and caveats of various platforms. The good news is that it is worth it. People love streams, trust bloggers, and tend to pay for goods and services that their favorite influencers recommend. As a cherry on top, publishers fond of gaming can gain pleasure and thus promote products easily.