21 Sep 2020
Choosing a platform for a text blog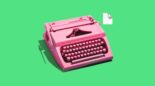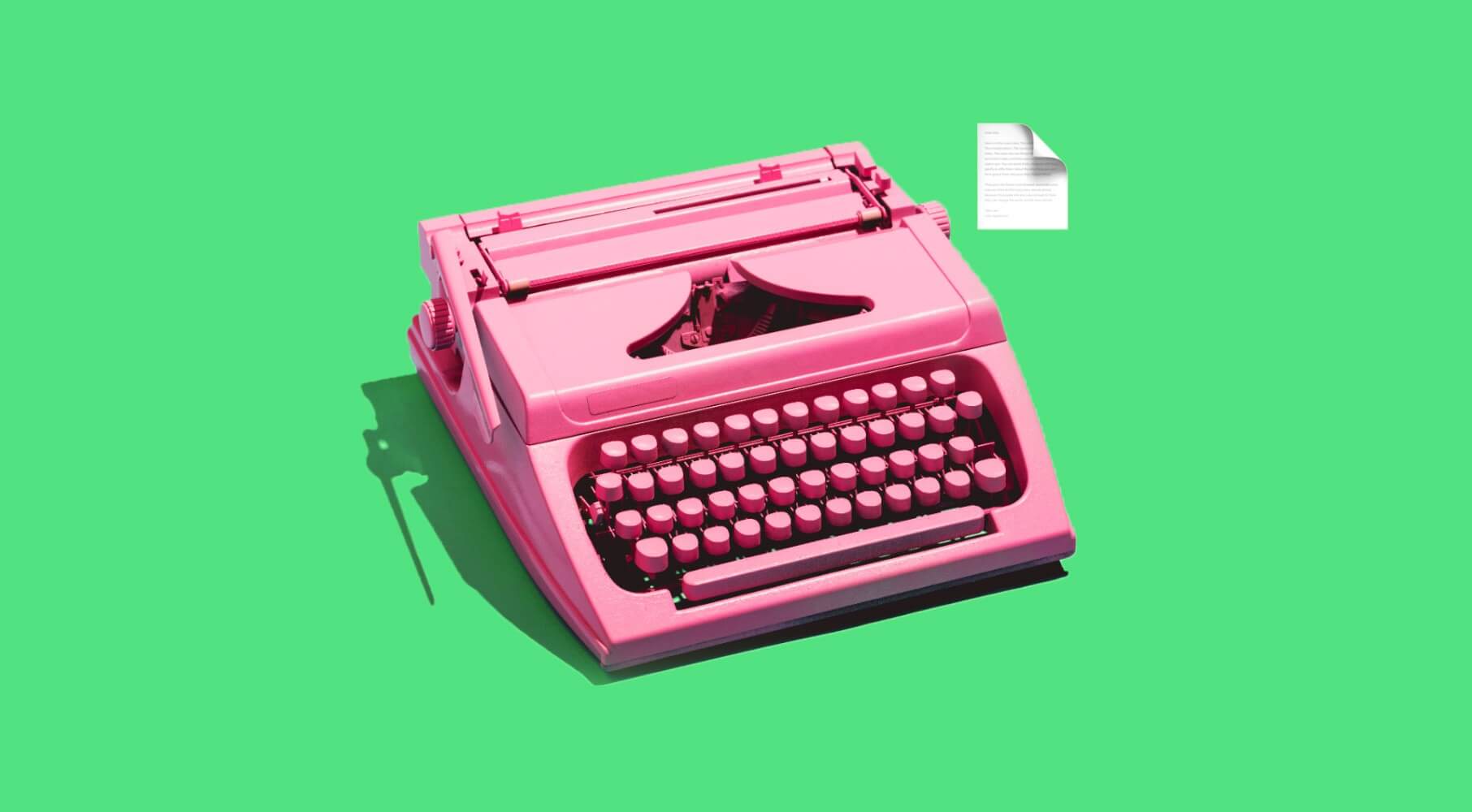 ---
Text content projects can be a profitable CPA-based model. They don't require gigantic investments (unless you plan to purchase big-budget ads), affiliate links can easily be integrated into a blog and sold as native links, while post subjects may vary as the author sees fit. There are some drawbacks, however. For one, creating content and acquiring an audience are immensely cost- and time-demanding processes. However, we all are here not to discuss pros and cons of text blogs. Our today's story is about where to keep blogs.
---
Content, i.e. the "what", is always key. Never feed poor-quality, low-value content to your readers. Another aspect that matters is presentation, i.e. the "how." The good news is you can find dozens and hundreds of content platforms on the web. Below we are going to discuss the most distinguished and popular ones, and share with you a couple of insights into efficient work on those platforms.
---
General tips on choosing a blog platform
---
Basically, a blog platform is a service where you will edit and publish your content, create posts, and monitor statistics. In a word, this is the foundation of your blog. When choosing a platform, keep in mind these two things: whether you feel comfortable with your blog and whether your readers feel comfortable with it. Harmonize functionality and usability.
The rule of thumb here is that the more capabilities a platform offers, the harder it is to navigate the interface. So make sure to pick a platform that aligns to your knowledge and skills (sometimes you may need to handle programming languages a little). A complex blog featuring a pack of features, multimedia, and a multitude of topics sounds cool. Yet still, what users do expect — and appreciate — is simplicity. Remember that they come to your virtual place to consume content rather than roam digital labyrinths.
What is also important is to define why you need a blog. Are you going to become a grand blogger, win nationwide reception, and earn a ton of likes? Or do you just want to blend in the community and discuss soul-stirring matters? Or will you monetize your content? Depending on what you aspire to achieve, evaluate what functionality a specific platform can provide you with. Some impose limitations in terms of content format, others employ in-house affiliate programs, still others are especially friendly to affiliate links.
What types of blogging portals exist?
CMS, integrated content management systems (e.g. WordPress, Joomla). They are sometimes called blog engines. Launching a blog on such a fully-blown resource requires much effort, time, and profound knowledge. The bright side is that such platforms offer vast design and analytics opportunities and myriads of ancillary functions. No matter what CMS you go with, you will need a hosting.

A hosting is a virtual space that accommodates all content of your blog. A domain is a blog's address that a user types in the URL bar.
Website creators (e.g. Wix, Tilda). Though website creators are not blogging-specialized services, they can support this format. Moreover, it's more than simple to learn the ropes there.
Specialized blogging platforms (e.g. Tumblr). Such large-scale platforms are already homes to lots of other blogs, audiences, feeds; and they employ ranking systems. You can leverage all that to spin your blog up. As opposed to CMS's, you don't need to set anything up on your own. For one, you don't need to design your blog from scratch. The flip side of the coin is that such services consider your content their property, let alone you need to stick to local rules.
Social media. You can keep a text blog on social media platforms like Facebook, Instagram, or Telegram. Every social media platform has its own audience and caveats that we will cover in a dedicated text.
---
Our selection (and our editor's rating)
---
WordPress
Capability: 5
Usability: 4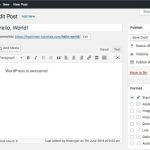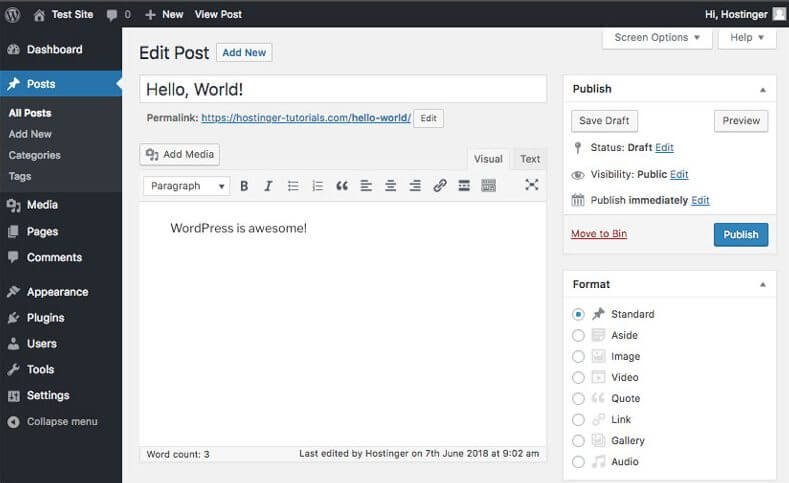 Essence. A CMS that always sits on the first line in all lists of blogging platforms — not only for text blogging, but also for sharing video, photo, and audio content (e.g. podcasts). Online stores and news portals oftentimes use WordPress as the framework. However, the original purpose of the platform was creation of blogs. Usually, content managers integrate WordPress into a hosting. Assume that you have a hosting, which is a space where your blog content will be stored. You "install" WordPress into that space — to manage and configure it, and add posts. Go here to learn how to manage all that. Though the interface might seem daunting, you will not need any special skills to craft an unsophisticated blog. This is true for programming as well: if you don't recognize yourself as a coder, don't worry about it. However, you will need some expertise and skills to make best use of the platform.
Pros. A rich choice of built-in themes, templates, and plugins. You can even add your own. Regular updates. Handy SEO tips. To help you monetize your blog using a CPA mode, WordPress offers a bundle of special plugins.
Cons. That aside, WordPress can be called an easy-to-use platform. To ensure convenient work, you first need to arrange and optimize it. And, unquestionably, you will have to register a domain and a hosting. WordPress can provide you with blogging functionality, but not with accommodation for your blog. That said, you can buy a domain right on the platform.
Pricing. While the free version of WordPress can cover most needs, extended options don't cost the earth and start from $3 per month.
Ucoz
Capability: 5
Usability: 3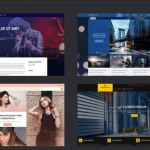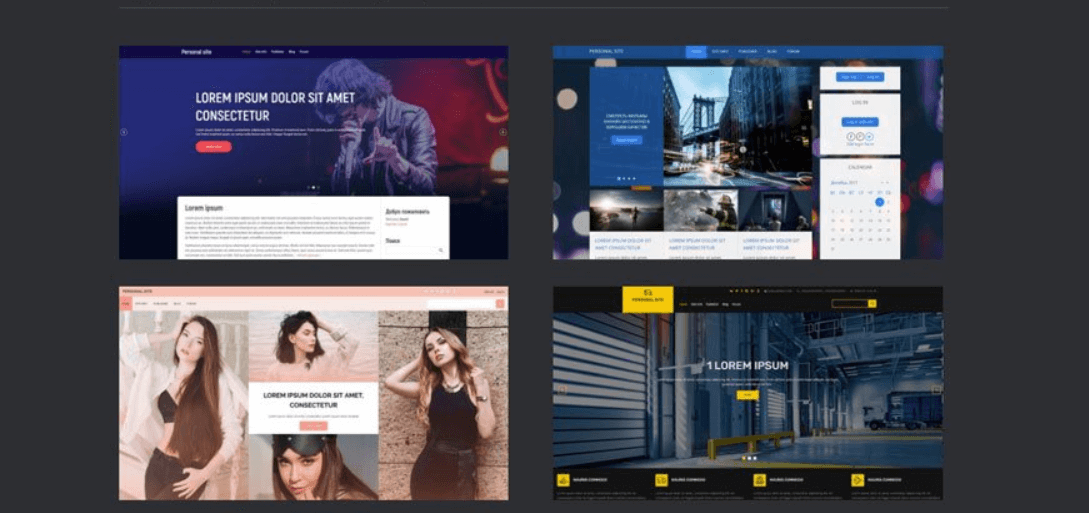 Essence. Ucoz is a modular website creator that can help you create a turn-key-ready blog. Ucoz offers the in-house knowledge base where you can find comprehensive guides on using the service.
Pros. You can either edit the code or use the visual editor. Flexible settings allowing for creating unique design, variety of tools (no fewer than in WordPress), digital security-concerned technical support. Moreover, you will get a free domain if you pick a paid plan.
Cons. The platform couldn't be called easy-to-use. One can get entangled in myriads of functions. Also, you'd better know something about HMTL and CSS.
Pricing. While there are free plans, extended functionality and ad-free operation cost from $2.99 per month. You can find all the plans here.
Joomla
Capability: 5
Usability: 3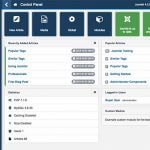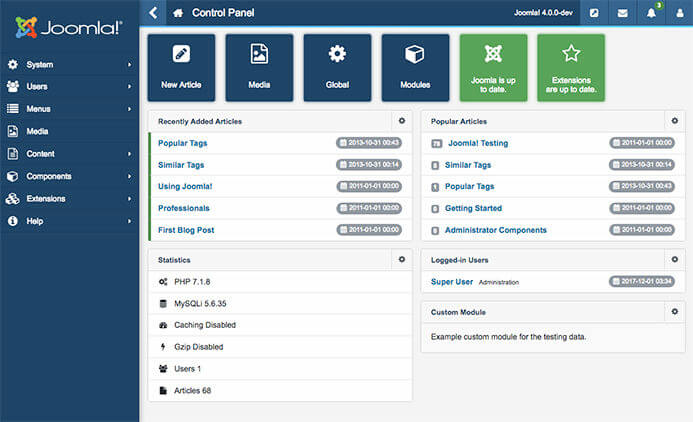 Essence. Another CMS that allows running a blog. As Joomla is an open-source project, users can enhance the platform on their own. In other words, the platform is being supported and developed by a community of independent programmers.
Pros. Lots of built-in plugins and free templates. The CMS is easy to install.
Cons. Anyway, you will have to buy a hosting and a domain separately. Users often complain about bugs and errors that a user can only fix if they know programming languages.
Pricing. You can start a blog on your own, for free. Costs of development depend on functionality you would like your blog to ha ve. You can find hosting plans here.
Blogger
Capability: 3
Usability: 5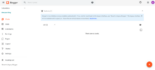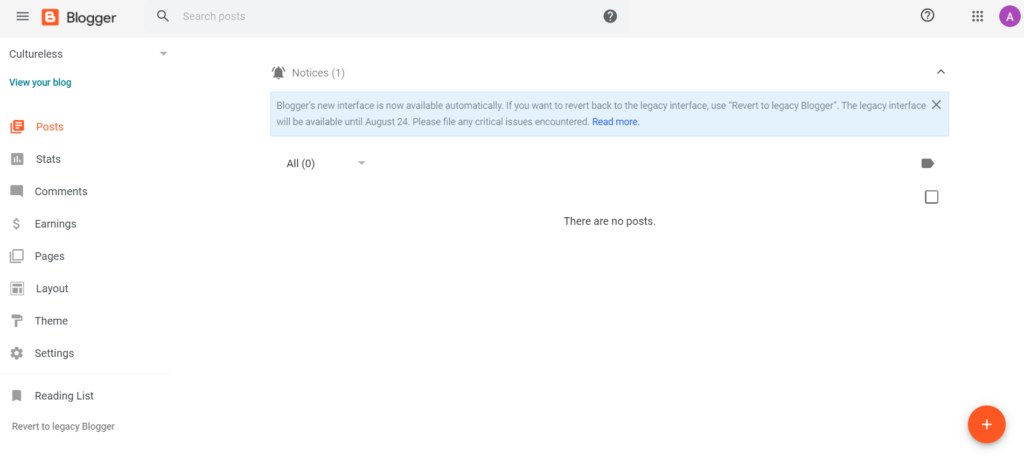 Essence. Though Google formally owns the platform, it seems the Internet giant doesn't care too much about it. A silver lining is that you can sync Blogger with Google services. The platform is not littered with unnecessary features, offering a neat and friendly interface. There is even a code editor, but it's too basic.
Pros. The core advantage is user-friendliness. A built-in graphic designer provides flexible capabilities for trying on new looks. You also get a free hosting and a subdomain (yourblogname_blogger.com).
Cons. You cannot add any extra modules or external plugins. Limited templates. If you don't like the idea of resting on a subdomain, you will have to pay for a regular one. Users argue technical support is hardly accessible.
Wix
Capability: 2
Usability: 5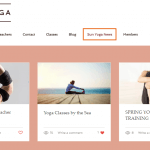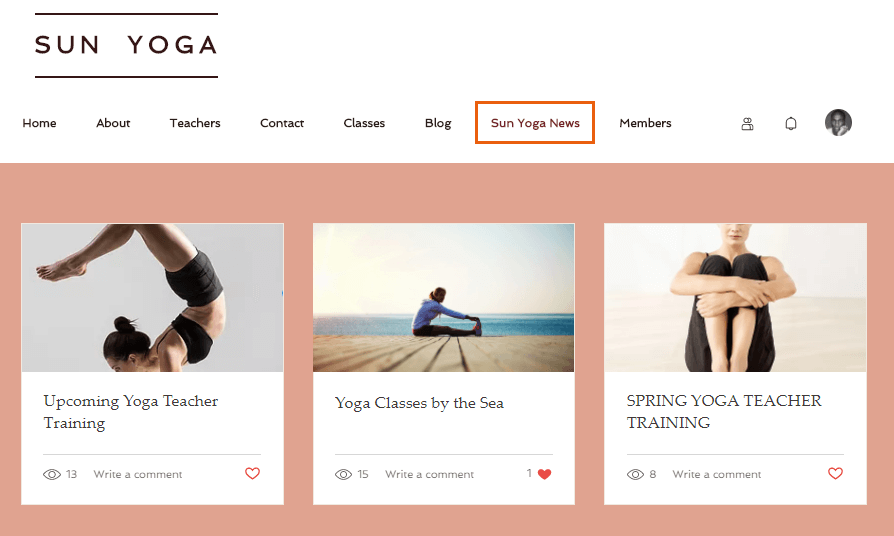 Essence. The world's most popular website creator. Offers several hundred templates, which doesn't help: your blog is not likely to look unique in view of so many users on Wix. Though blog portals are not Wix's anchor specialty, there are blog-dedicated templates and functions helping create sections and topics (e.g. recent posts).
Pros. Extremely user-oriented modular interface editor allowing drag-and-drop; minimalistic, handy visual editor. Rich capabilities to optimize a website for mobile devices.
Cons. The platform lacks some blog essentials (e.g. comment sections), and you will have to embed them manually.
Pricing. Free basic plan and hosting. Friendly domain plans. Extended functions: from $2 per month.
Tilda
Capability: 2
Usability: 5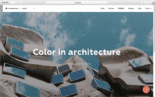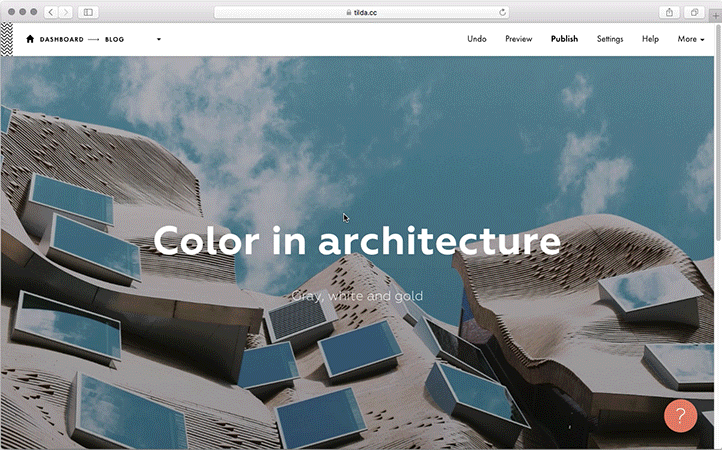 Essence. This website editor bills itself as a website creation platform that requires no programming knowledge or skills.
Pros. Friendly, modular interface (similar to Wix's). Comes with tons of module templates and allows creating custom modules. Tilda optimizes websites for various devices and search engines, offers to enable analytics systems and integrate a blog with popular services (e.g. Telegram or MailChimp) and payment systems.
Cons. No way to create a multipage blog at a time: you will have to slave away at every single page. The free plan only includes 50 pages. Inexperienced users feel difficulty navigating so many functions.
Pricing. A free plan is available. To enjoy the full module library and a personal domain, you will have to pay $7 per month. Plan comparison.
Medium
Capability: 2
Usability: 5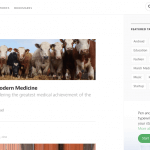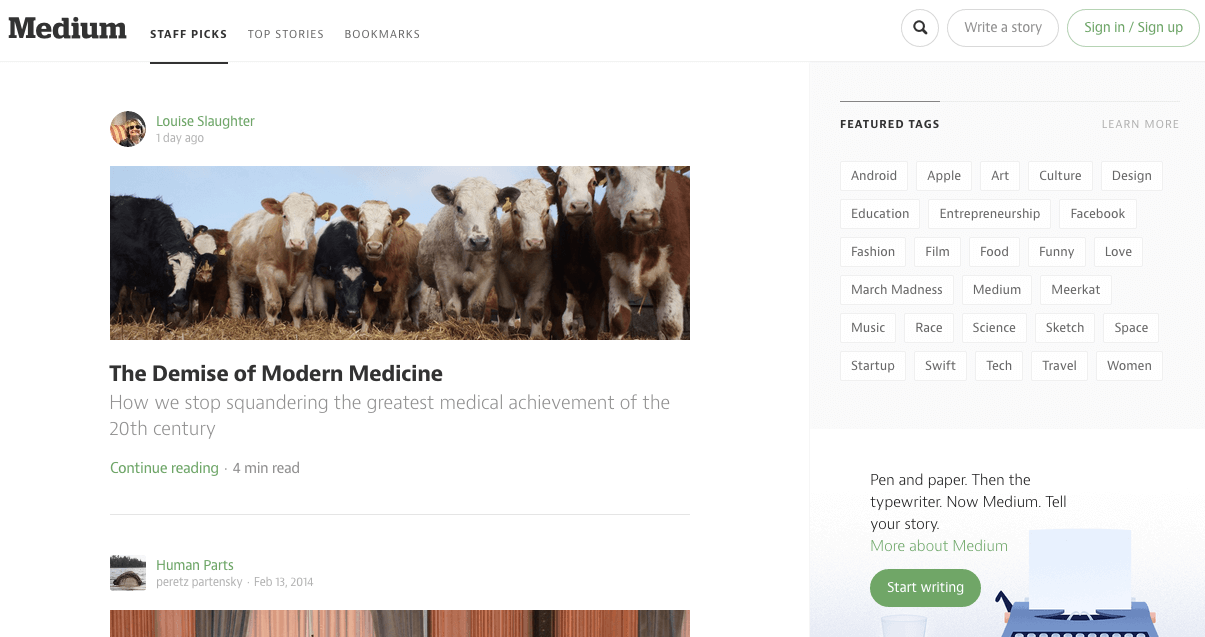 Essence.This is a platform that is home to unexperienced and professional bloggers and journalists, and a place where companies keep corporate blogs. By the way, Medium offers an affiliate program. As for communication, readers can respond to posts and discuss them — all in one place.
Pros. Minimalistic, easy-to-use functionality that welcomes non-programmers. Gigantic audience (~60 million), handy categorization by topic.
Cons. All blogs look identical in terms of design. The service only keeps internal, limited statistics. Only local subdomains (e.g. medium.com/@yourblogname).
Pricing. Free.
Tumblr
Capability: 3
Usability: 4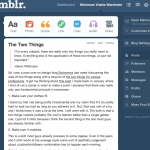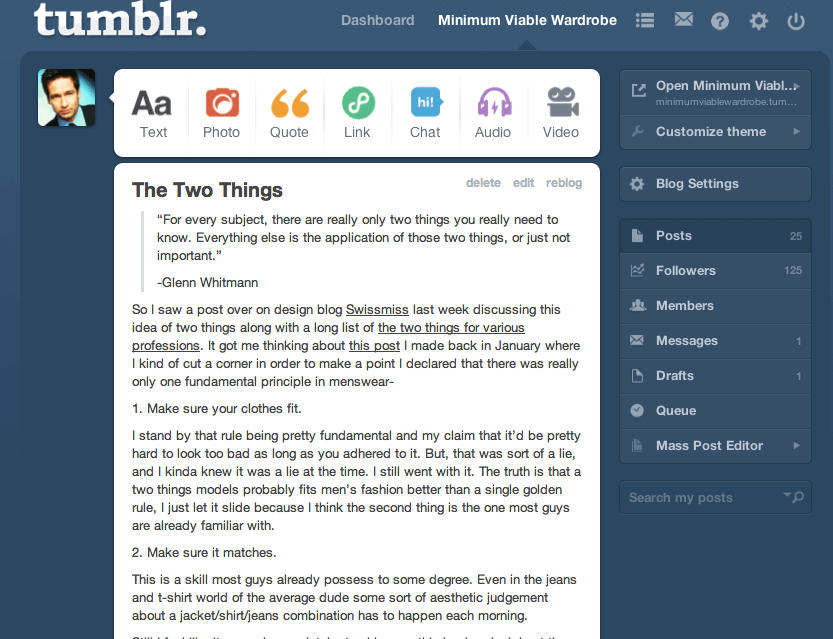 Essence. A blogging social network where authors can post content of various kinds. Lends brilliant multimedia support. It's recognized that mini, or even micro, posts work best for Tumblr. Resembles Instagram, only with extended capability.
Pros. Syncing with other social media. Support of third-party analytics services. Collaborative blogging with other authors. Handy interface.
Cons. Forget unique blog or post design. Tumblr will never give you that. Though Tumblr has a large audience, its user base keeps shrinking over the last few years.
Pricing. Free.
---
A bit more platforms
---
This section comprises less popular but still reasonably good text blogging platforms.
Ghost. This platform is specialized in blogging. Dressed in a minimalistic style, it allows integrating third-party plugins.
Livejournal. A back-then-popular but outdated blogging platform. Looks… well, less than stellar. However, it's the base of a solidly-established community of influencers into which you may try to blend.
Postach. This service from Evernote developers allows blogging both from a computer and a mobile device (via app).
Jekyll. A blog platform for old-school HTML and CSS connoisseurs.
Drupal and MODx. These CMS's can only appeal to development-experienced people who aspire to be bloggers.
---
Choosing a blogging platform is a crucial decision as it will define the future of your resource. Take your time, write down pros and cons of every platform, skim through user reviews, do some research, and test (leverage trials that most — even paid — services offer). May the power of quality content be with you!