1 Dec 2021
How to get to the top with Instagram Reels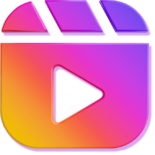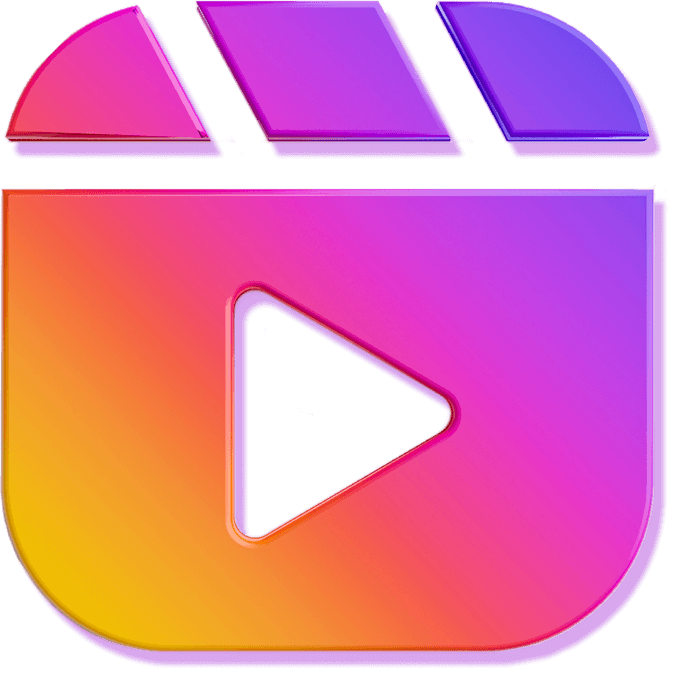 Instagram introduced Reels in August 2020. Today we'll cover everything you need to know about this format: its features, how it works, what videos are suitable for it, and how to sell and promote products with it.
Reels are short clips posted on Instagram. They appear both in a dedicated tab in the account and as recommendations in user feeds. One can retouch their videos or complement them with visual effects, masks, music, etc. Advertising is also available with Reels.
Everything you need to know about Instagram Reels and how to use it.
How to create a Reel
You create a Reel just like you create a post, start a live session, or post a Story. First, click the "+" icon. Instagram will offer you a bunch of formats, including Reels.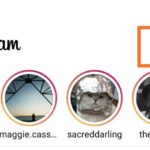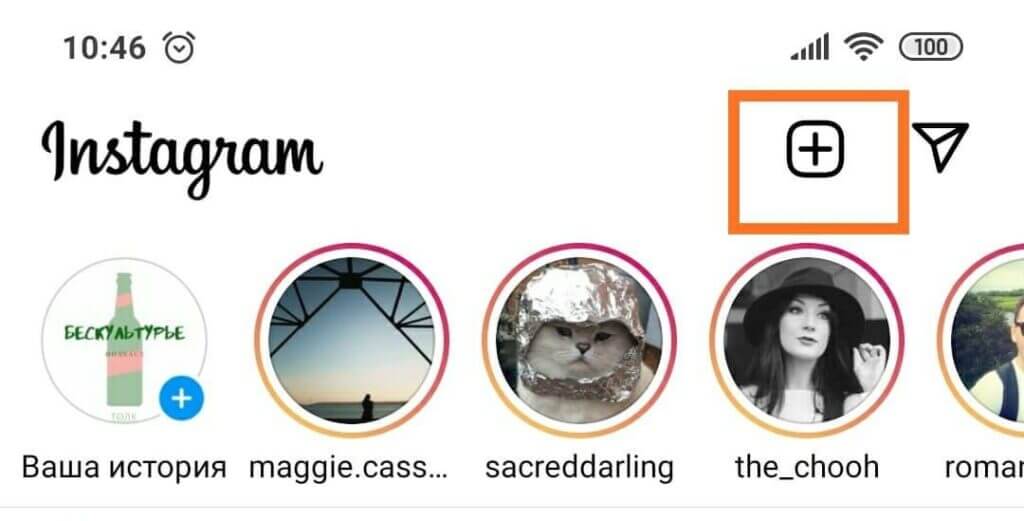 You can add a video from your device's gallery or record a new clip. There are tools to add some text, apply filters, retouch, insert music, or create collages.
Once your clip is ready, click "Preview". You can make some changes before posting.
What are the differences between Reels and Stories?
Stories are a here-and-now thing that disappears in 24 hours. Reels, on the contrary, will keep living in the dedicated tab: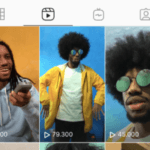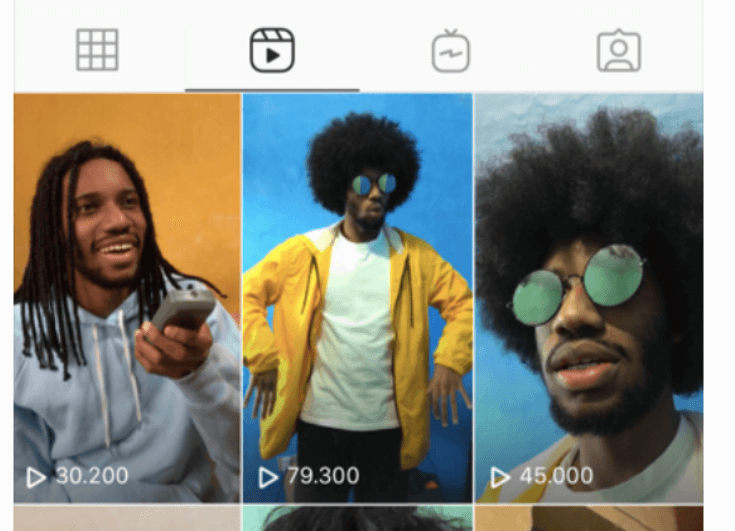 Length. While Stories are limited to 15 seconds, Reels can last up to 60 seconds.
Reels miss some features unique to Stories. You can't add a location or a question-answer form. But Reels have something different. Users can take your Reel and create their version of your idea.
Reels strongly resemble TikTok clips, but they're just a format of Instagram content, while TikToks live on a standalone platform.
What are the benefits of Reels?
The first thing Instagram shows in hashtag search is Reels. Apparently, the administration is actively promoting this format.
So your followers and those looking for content by hashtags will see your Reels. Moreover, Reels are shown in the feed as recommendations to people who aren't following you yet. Consequently, Reels are more likely to see a good reach and attract new users than generic posts.
Reels have their own feed: users can navigate through it by swiping videos up and down.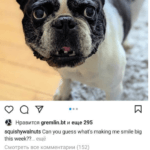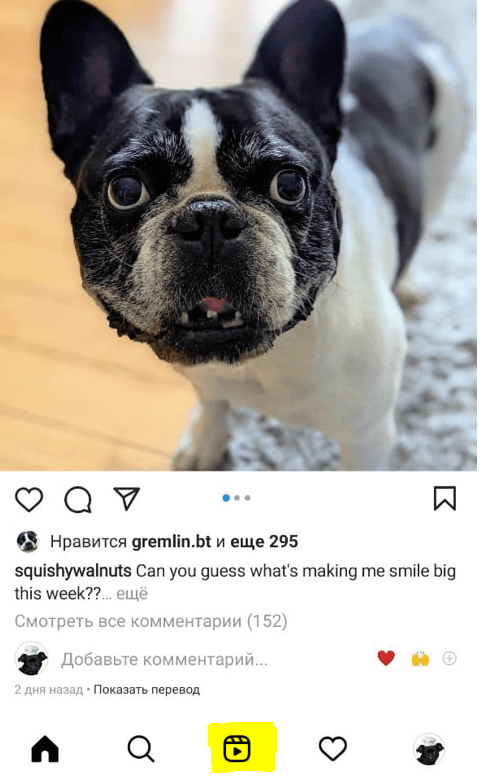 And since Reels is quite a new format, there's no severe competition there yet. But a chance to fill a niche.
What video parameters are best for Reels?
Vertical videos are the best format. As for duration, a video can last up to 60 seconds (formerly 15 seconds). The supported resolution is 600 x 1067 or 1080 x 1920 pixels. You can't upload 4K videos yet.
Can I add sounds to my Reels?
Yes. You can choose music from the Instagram library or add your own audio.
Can I download music from Reels?
Yes, you can. At the bottom of the video, you'll see the soundtrack name or Original audio caption. Click it, and Instagram will offer to save the audio.
Specialists argue that if a user viewed a video and clicked the audio, they liked the content. This is how the algorithm improves the video's rank. So pay attention to the audio you add.
What content will work for Instagram Reels?
Reels are all about emotions, humor, visuals, and briefness. Try to captivate a user. Excite them.
Extra tips:
Create an intriguing thumbnail for your Reel. This may be a frame from your video or any image. People, vivid colors, and unusual angles catch attention. You can leave a caption with the video's message. Make sure it's short and readable.
Both on TikTok and in Reels, entertaining formats—dancing, lip sync, and contests—are in high demand. An alternative option is educational content. Tell users how to apply makeup, cook various dishes, and share some lifehacks.
If you can't come up with a video idea, seek inspiration from your competitors' trends.
Use masks, filters, and Reels effects to grab attention.
If you use text in your video, make sure it's readable. Feel free to use a layer or outline. Remember that your Reels are limited in time, so users won't read too many words. Distribute sentences between the frames.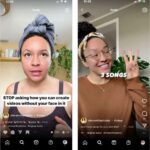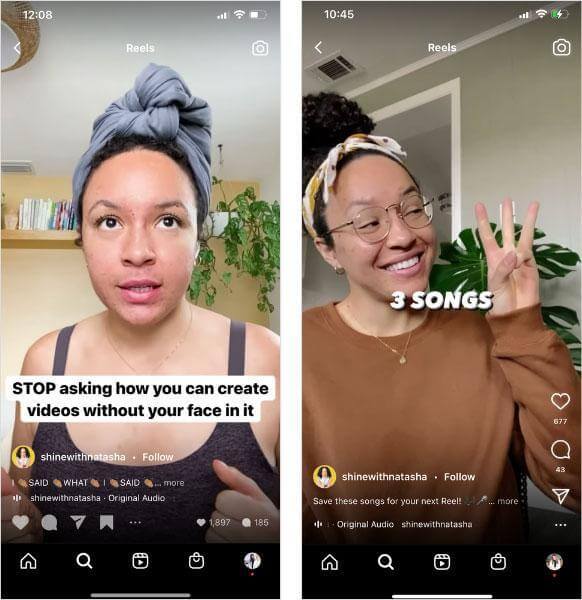 How to get Instagram Reels recommendations in the feed
As with other social media, recommendations for a particular user are formed according to their behavior. Algorithms take into account what a person likes, what content they consume, what hashtags they use.
So when you post your Reels, be sure to garnish them with relevant hashtags. But don't go too far. Specialists suggest that spamming irrelevant hashtags may result in you getting banned. The safest way is to go with 3-5 hashtags.
Add headings and descriptions with keywords.
Instagram prioritizes the clips that see stronger user feedback (e.g., likes, comments). Appear with the exciting clips, ask users to share their opinion, ask questions (which users will answer in comments).
Your videos should be original. For instance, if a clip is already on TikTok, don't expect Instagram to promote it.
Remember that your Reels won't show up in user feeds if your account is private. Only videos from open accounts can appear in the Reels feed. Go to the Privacy tab in settings to check your publicity.
What may negatively affect a clip's ranking is a violation of Instagram's rules, smoking or violent content, low quality, watermarks, or fake views.
How to use Instagram Reels for selling and promoting products
For starters, the Facebook ad account (where you can also set up Instagram advertising) allows targeted ads to be created for Reels.
Ads will appear in a user's Reels feed alongside other videos. They will show up like usual Reels, but with a button. And the more native the ad, the higher the chance a user will respond in a way you expect them to.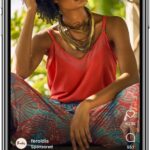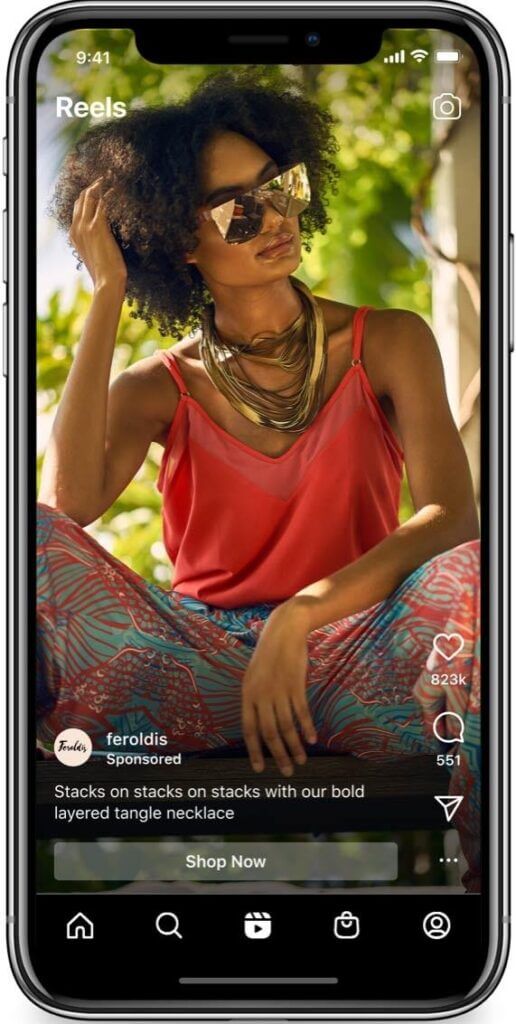 Reels is a great tool for organic promotion. Talk about products and services in your clips, grow the brand, and enhance engagement.
Host contests and giveaways in Reels. A simple example is a randomized contest. Invite people to like the video or leave a comment, and pick the winner with a randomizer. Alternatively, you can have a contest for the best remix of your Reel.
Reels are great for dynamic showcases: unpacking, guides, use lifehacks, etc. Show the product in action. Restaurants and food delivery services post tempting photos and videos in which they cut a juicy steak and soak it in a thick, appetizing dip. It makes you want to order something right away!
Try different formats. Answer questions right in your clips, show reviews, show the assortment (beautifully designed menu do well), create short collections (e.g., if your Instagram account is devoted to devices, talk about the best new items of the month in 60 seconds). Go with before-after comparisons, create vibe-filled videos (using appropriate ambient sounds), mention current events, announce deals.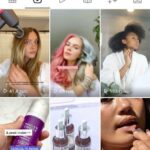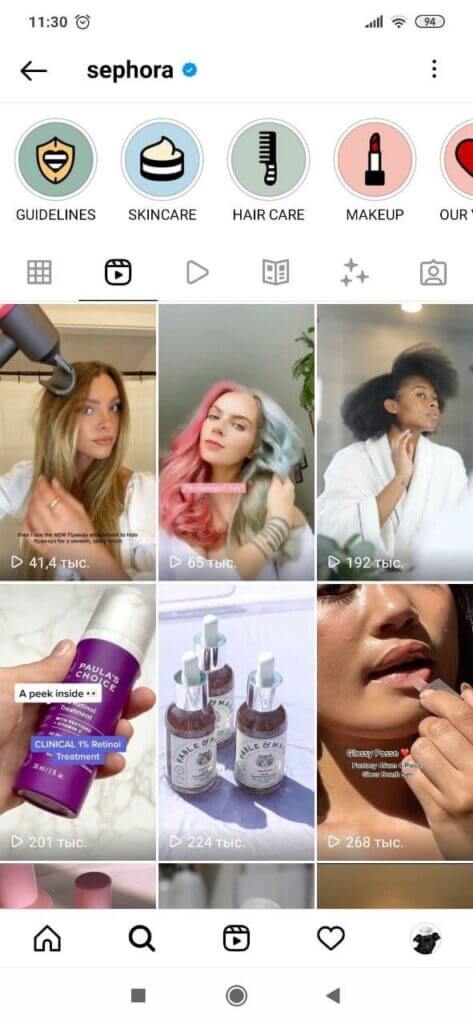 You can also order ads in Reels from influencers. For one, you can use marketplaces like Epic Stars to find relevant bloggers.
Reels has a slight inconvenience: you can't insert a clickable link into a regular clip. Affiliate marketing and similar techniques aren't too efficient here.
But you can employ unique promo codes. Invite users to buy a product at a discount using a uniquely generated promo code and get paid for such "individual orders".
You can always leave a verbal or written call to action (e.g., "DM me", "visit the website").
Can I see my Reels statistics?
Yes, you can. Go to an uploaded clip and click the "…" icon. The "Statistics" tab has all the metrics you might need: comments, likes, shares, and reach. You can analyze these indicators over any period.
What other secrets does Instagram Reels have?
You can save a Reel as a draft before you post it.
You can post Reels as Instagram Stories. This way, your video will disappear in 24 hours but deliver more reach.
If you don't want users to create remixes of your Reels, you can disable this function.
Think well about the posting time. Analyze when your target audience is most active on Instagram and post your content accordingly.
When posting a Reel, remember to click "Also share to feed" so more of your followers notice it. 
Remember that Reels is just one of the functions available on Instagram. So if you run an account there, you shouldn't limit yourself to Reels. Create some standard posts and Stories.
---
Time to make use of the new Instagram feature and generate more traffic!