16 Nov 2020
How advertisers should work during sales and attract more publishers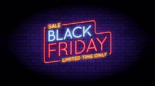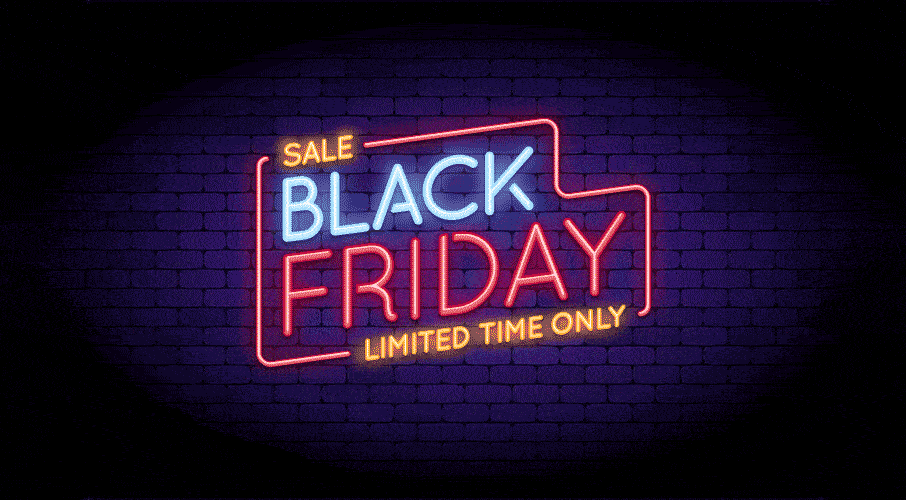 There are lots of programs. And, there are even more publishers. To engage the most promising and fair affiliates with promoting your goods and services, offer them some treats: handy tools, favorable terms, responsive communication, incentives, deals and sales. Let's talk a bit more about the latest item, referring to the Singles' Day and Black Friday.
November is the time for two major sales events. Those are the Singles' Day (November 11) and Black Friday (November 27 in 2020). We kindly advise advertisers: be serious about these holidays. Both for consumers and publishers, these days are festivals of discounts and profit. And, having prepared for these events diligently, you will have high chances to find new affiliates and improve relationships with the existing.
Major sales: briefly
We'll start with Black Friday. In the US, right after Thanksgiving, a period of Christmas sales starts, and Black Friday is the homepoint.
After it originated in the US, Black Friday was adopted in other countries. People are so obsessed with "value offers" that most even take a day off to get to the stores at the dawn. And there is a reason for that: some stores give up to 80% off.
Nowadays, most sales are hosted online. Last year, US citizens collectively spent $7.4 billion during Black Friday. Beside home appliances and electronics, people cheerfully opened their purses for food delivery and hotel room booking (however, the latter is not likely to be that demanded these days).
In 2020, American Black Friday begins November 27.
The Singles' Day is a holiday that came from China. While it's kind of a Black Friday's analog, sales mostly go in the Chinese online stores like AliExpress, TaoBao, and AliBaba. By the way, the latter is a sales volume record beater. AliExpress tries to keep pace with the market. Every year on November 11, those guys create ingenious deals for consumers and even provide publishers with helpful tools (like these). We recommend that advertisers follow AliExpress's example as this online retail giant knows how to treat partners during sales.
However, though sales are mostly held in Chinese stores, one shouldn't think only Chinese goods are sold there. One of the most demanded brands on Singles' Day is the iPhone. In fact, discounted gadgets are among people's favorites; children's and home products, apparel and shoes also see high demand.
Tips for advertisers: engaging and helping more publishers
Get ready and prepare beforehand. Make sure you plan larger budgets you are going to spend on sales, timely. It's imperative that, having approved target actions, the advertiser pays all the publishers on time so that the publishers never question the advertiser's reliability whatsoever.

Provide your partners with sales insights and information as soon as it emerges (don't forget to tell publishers in which sales you are going to take part). Don't tarry! Publishers also need time to arrange everything and plan out the budget they are going to invest in promoting the event in their campaigns.

Pro tip. All terms and conditions for publishers should be stated and described clearly and transparently. Discount rates, bonuses, GEOs, payment and payout processing terms — do not omit anything.

Read more about preparing publisher for sales here.

Notify partners of sales using every possible channel: email newsletters, updates in the program card in the affiliate programs catalog, banners and news on the company website (especially if you have a section devoted to cooperating with affiliate networks).

You can come up with more creativity-intensive ways. For instance, you can involve influencers to inspire interest — by telling people about the upcoming grand discounts, or creating collections of hot deals and goods. It's crucial that people learn about days like 11.11 and Black Friday long before they happen so that they prefer to save money and buy things from you on the sale day. Such a strategy will help publishers approach a warmer audience and, consequently, reap traffic harvest for you, with ease.

Pro tip. Advertisers often launch new products by the days of sales. For instance, brands presented around a million new products on the Singles' Day 2019. This might be a good promo trick to introduce new items. And, yet another reason for sending a newsletter!

Guide publishers. Advise your partners on creatives, landing pages, and content. Share some know-hows and techniques. Tell how to make ads more eye-catching, appealing, and helpful to a user. Communicate the main message to publishers: Black Friday and 11.11 are not days to sell unsaleable goods in any possible way, not a way to make a good thing of naive consumers. Instead, those are events that can help people save. Don't force-feed goods.

What you should do is draw attention to sales — using creatives you design for these special events. Sometimes, advertisers create unique banners and landing pages to save publishers' time… and to control publishers' creativity. We must admit that some publishers go too far when designing promos for sales: they sometimes provide misleading information on prices and quality of goods. Consumers are not fools and do not deserve to be swindled.

A bunch of ideas and tips for sale creatives:
– Visualize a price drop: show a product's price before the sale and show its price during the sale. This will work for texts and banners.
– Diverse content formats. Collections, reviews, unpacking, video guides.
– UGC — user-generated content. Read more about UGC here.
– Deploy CTAs (calls to action — urging a user to follow a link, buy or try something) in banners and content.
– Raffles. The simpler, the better. Contests where a winner is selected randomly and the gift is a discount, will work best.

Be honest. Not only publishers but also advertisers must be careful with what and how they sell. Here's a common story. A few weeks before the sale, the store raises prices to then slash them, creating a "deal." But in fact, the price just returns to the initial, not-artificially-inflated value.

This is a bad way. Again, consumers are not fools. They can easily detect fraud. And if they do, the brand's reputation will be compromised, and customers will leave for other sellers.

Another point: don't make high-sounding yet empty promises. "Get this treadmill and lose 20 pounds in a week!", "This iron will change your life forever!" Mind you, such slogans look very trivial and suspicious. It's only the advertiser who knows their brand best, and it's their call to convey transparent and reliable information both to publishers and consumers.

However, companies and brands may mislead consumers only by accident. It's not hard to confuse something or make any other mistake during a sale rush, under a burden of orders. Be careful. Make sure you clearly describe the terms of discounts and everything that publishers may need to refer to in resolving disputes.
Give more. Give more to your publishers and your customers. The more value customers get, the easier it is for publishers to promote your products.

Here's what you can offer your customers:

Upgrade service. For instance, AliExpress launches AliExpress Plus in 2020. The company will cooperate with local warehouses so customers can receive their orders faster.
Create a dedicated section on the company website to ensure higher user convenience. That section may accommodate coupons or promo codes; also, make sure you clearly instruct the users on how to use them and what products they apply to.
Content is the king! But only that content is key which bears value. Cooperate with influencers and mass media to tell people how they should get ready for sales, how to avoid fraud, where to find the coolest and highest-value products.

Use gamification to secure more ways to offer discounts. Value is not the consumer's only love. People love entertainment! Invite them to win prizes, coupons, and bonuses in interactive games or drawings.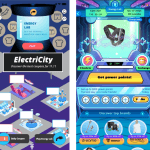 Here's what you should offer publishers

Higher rewards during sales. For one, most Admitad program owners boosted publisher rewards by 50% and higher on Black Friday 2019.
Lend support to publishers: provide them with ad creatives, individual terms, and special tools. As for the latter, take your cue from AliExpress. Look what an advertiser prepared for 11.11 last year.
Enlighten publishers! Tell them how to arrange the workflow during sales; write helpful texts; share success stories of your partners. Success stories can be even more persuasive if you support them with real numbers. Create free tutorials (and remember that people like video guides most). Again, make sure you prepare all this in advance.
Provide feedback, be responsive and amiable. During sales, you can even assign all this to one of your employees.
Host a contest for publishers. Select the winner randomly, and the prize will be bonus rewards, a personal manager, or anything else you can offer.
Create additional product feeds or leave special marks in feeds about products that are subject to sales. By doing this, you will help publishers a lot.
Prevent problems. Overloaded, poorly-functioning websites are a common thing during sales. Yeah, servers may fail. But you shouldn't be terrified by that; you'd rather foresee a negative scenario. For that, test your platforms using special services — get armed in all aspects. And make sure you have a standby rescue team ready to fix it all if something goes wrong.

No second thoughts or hesitation. Remember: it's always better to engage than not to engage. Even if an advertiser offers a short line of niche products, participating in a sale is still worth it. Almost certainly, you will get orders, experience, and, which is no less important, a new audience! For most advertisers, days like Black Friday are a chance to both make money and come into the spotlight.
---
Don't miss an opportunity to attract more publishers to promote your program during a sale or sales. Start cheerfully and things will only get better. We know that.