28 Apr 2020
Business in quarantine: why go into CPA when everything is bad and what if you are already there?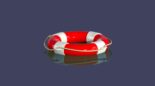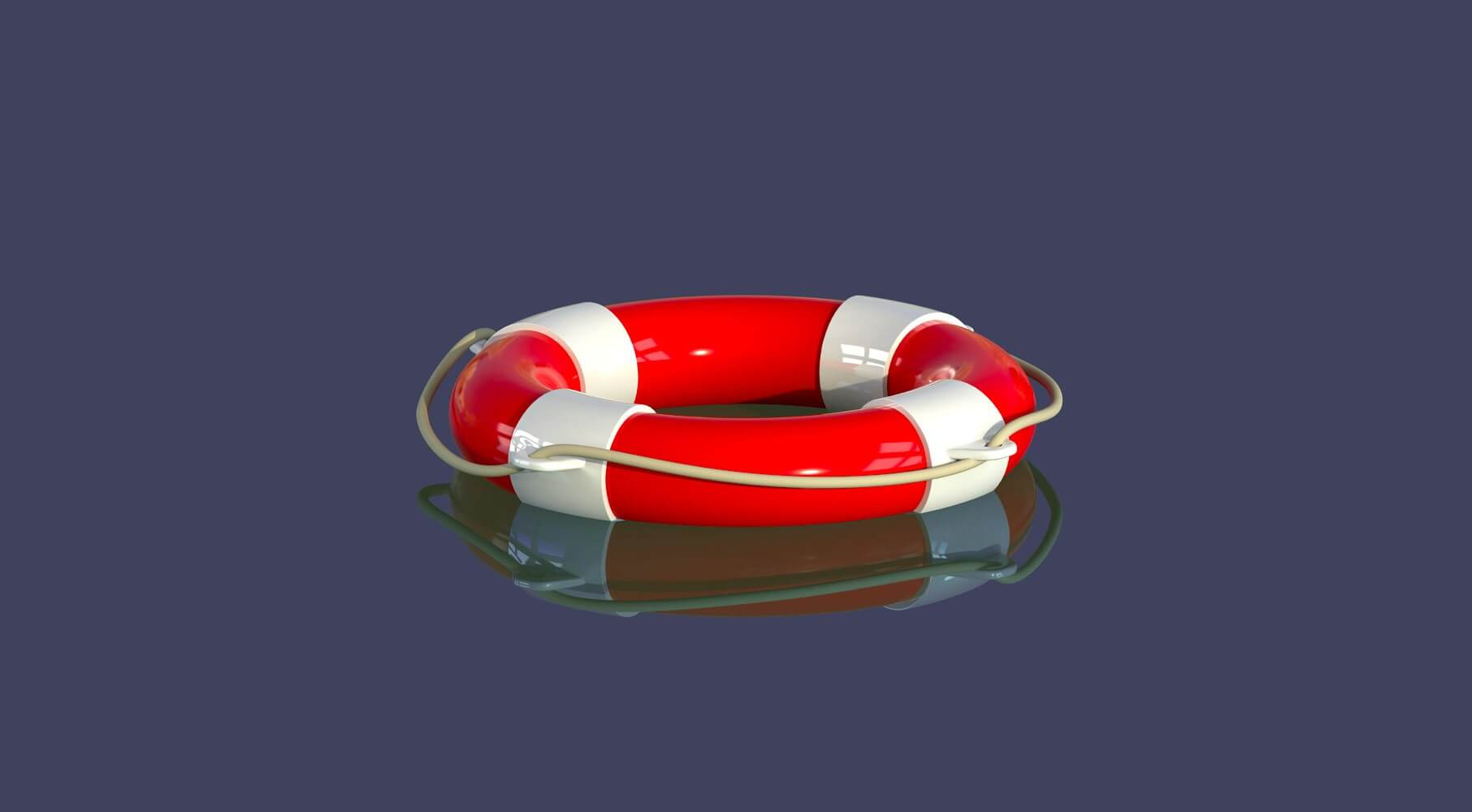 ---
In its 10-year lifetime Admitad has survived more than one global crisis, so we learnt how to wangle our way out of the most complicated market situations from our own and other people's experience. We learnt important lessons from it all and we have put together a short list of things you can still do for your business in April 2020.
---
Anyone involved in commerce will find this material useful. In the article, we will often call the readers (you!) advertisers (according to our internal terminology), but let us specify in advance: if you are selling goods or services, then you are already the target audience of this article, so read carefully and project the described approaches onto your business. In summary, today the article includes:
---
Go online
---
If working offline is not a forced measure for your business, but rather a long-standing tradition, then the time has come to break it. Practice shows that most businesses can be transferred online using a simple affiliate store website and good delivery service. Restaurants and cafes realized all too well how much each day of the idle period costs and promptly switched to delivery.
If you are selling clothes, shoes, cosmetics and any other tangible goods through offline stores or showrooms, it is time to update the lookbooks on your websites, update the content on social networks, arrange a cozy affiliate store and select a decent delivery service. Offer to deliver the goods by courier, contact-free delivery, online payment, 15-30 minutes for a fitting.
And even if you realize that you cannot provide your goods or services online right away, you can work towards leads rather than sales. For example, collect a user base in exchange for a good discount that they can apply during the year, or sell certificates for a future purchase (again, with a good discount or other bonuses).
Going online means redistributing your advertising budgets. Printed materials, events, and outdoor advertising can be postponed until better times ― now is the time to go all out on SMM, SEO, context and other types of advertising. More on this later is coming up in this article.
---
Time to pay for the result
---
People will make fewer image-related purchases and will increasingly acquire things that can satisfy their actual needs. Where before big budgets were invested in brand recognition, promotion of loyalty and "flirting" with consumers, now the focus has shifted to the final goal of advertising, namely, sales.
Every dollar (euro, pound, yuan, peso) counts, and in order to build the most realistic forecast for at least a month, you need to know in advance how much each lead will cost. CPA marketing (cost per action) meets this objective, the main advantage of which is maximum transparency. We are not saying this is the only effective method of promotion in this situation, but we recommend it as a good asset. For starters, these are new traffic channels, and secondly, the advertiser sets the price that he is willing to pay for each client or the amount of his purchase. The net promoter here is that payment for the client occurs only if the purchase has taken place. If the client did not place an order, did not redeem it, returned it or dropped the order, there will be no payment for the action. For more information, check out the article «Affiliate networks for advertisers. Let's start from the beginning».
From the experience of launched affiliate programs, we see that traffic from CPA on average can achieve up to 10-20% of all sales of an online store or online service. What does it mean? Ultimately ― the growth of orders by 10-20% in the long run, and the sooner you start, the faster it will happen.
---
Involving new traffic channels
---
This applies both to those who have yet to try affiliate marketing, and to those who have been living in it for a long time. When expenses go up and revenues go down, it is logical to start cutting the costs and look for new sources of income.
Review the pool of channels that you are working with yourself: perhaps, now is the right time to update this list. For example, you can delegate contextual and targeted advertising to publishers who understand the process just as well as your in-house technicians: they will cover the costs of advertising campaigns and tests, you will pay only for the end customer / client. Trust us: there are such behemoths of context advertising in CPA that they can quickly and painlessly optimize advertising campaigns for your store (or would they work for themselves otherwise?)
< span class="stk-reset">Another idea is to switch to micro and nanobloggers. If you used to spend 5,000 dollars on advertising in an account with a million subscribers, now it makes sense to go to influencers with thousands and tens of thousands of followers. You can work with them both on CPA and on the fix + CPA model: yes, coverage will be smaller, but conversions into sales and audience quality will be higher. Moreover, you will know exactly how much each sale costs you, and bloggers themselves will be interested in creating high-quality interesting content (because their income also depends on it).
Promotional codes, cashback, loyalty programs are another sticking point for many advertisers. We already see that users are more and more likely to look for benefits when shopping, and choosing between you and your competitor, the user will choose the one with greater benefit. If you are not talking about something urgent such as food, the delivery conditions will be downgraded on the list of priorities (when you are at home all day, you do not care if the sneakers you ordered get delivered to you in the morning or in the evening). The bottom line is: it is worth connecting to cashback services and coupon websites, and ideally at maximum rates, in order to be included in the "quarantine features" and the nearest mailings.
---
Mobile traffic
---
We believe that by 2020 you have already appreciated the importance of mobile traffic and launched mobile versions of your websites (or even applications). It is obvious that if the user can get what he wants without letting go of the smartphone, he will be happy, and if you are the one to give it to him, then everyone will be happy.
However, there are still lingering issues in this topic, namely mobile tracking. If you are working on CPA, get a handle on this: most publishers are already actively working with mobile users, and for some, their whole business model is built on this. Last year, the fastest growth, the highest income and average check belonged to Telegram channels with their expensive, but high-quality and solvent audience.
What do we mean by that? The thing is, publishers quickly realized that it was worthless to work with offers that did not integrate mobile tracking. They quickly moved their traffic to those who have long been tracking the transitions between browsers, devices, versions of website and applications. Perhaps those are your competitors, and if you have ever wondered "why does company X have more sales and better publishers, although the terms of our programs and products are the same" ― here is your answer.
So you should not underestimate the loss of mobile users and publishers who bring them to you. If a couple of years ago the drawdown in such traffic could be blamed on a margin of error, like, give or take one hundred leads will not affect the outcome, nowadays the figures have reached a totally different level. Therefore, we advise you to take a closer look at mobile integration, and to help you with that is the article «SDK. What it is and how it works».
---
Improvise. Adapt. Persevere.
---
Admitad advertisers (and not only those of Admitad, and not only advertisers) faced a drop in revenue. A particularly painful blow came in the "Tourism and Travel" segment (agencies, airlines, housing rental services, hotels, railway and bus ticket offices), which are physically unable to provide their services to users.
It is difficult to do something here, but there are still a couple of opportunities that, although they do not remedy the situation completely, will help to stay afloat and offset the losses more or less. We are talking about a wonderful transformation, namely about the possibility for advertisers to become publishers themselves.
For example, if we are talking about travel, you can place your selection of related products (beach and sports accessories) and services (insurance), and then exchange them for miles that travelers will spend on trips in the future.
Surprisingly, there are several players in the affiliate network who act as both advertisers and publishers. How do they do that? The most popular option is to launch a loyalty program. We briefly wrote about how this format works in the article «Loyalty programs as a traffic type in CPA», but the general idea is this: the users will make purchases on other websites, receive points for that and redeem those points to purchase your goods and services. For example, if we are talking about travel, you can put up your selection of associated goods (beach and sports accessories) and services (insurance), and then exchange them for miles, which the travelers will spend on their trips in the future.
Another option is affiliate stores for goods and discounts. We noticed that in previous crises, many online media (both glossy magazines and entertainment portals) switched to this monetization model, because the volume of classic advertising decreased multifold. You can implement this model both on your own and with the help of the White Label solution (an affiliate store will be deployed on your behalf for free, it will be supported and updated, and you will share the income in return).
---
Go for it, take risks, redefine your business and remember that nothing is impossible — there are just some things that take a little longer than the simple and the obvious.