18 Oct 2021
Affiliate programs popular in November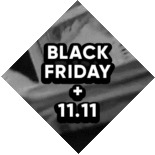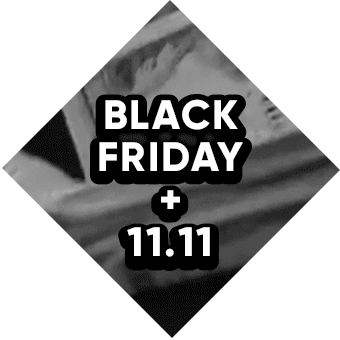 November is the month publishers love the most. Why? Two words: big sales. They're some of the hottest and most reliable events out of all possible events because they always yield impressive profit.
We'll tell you about what to do on Black Friday and Singles' Day (11.11), as well as high-payoff niches that see demand in November.
Important! Always pay attention to the affiliate programs' geography. This text mostly covers worldwide programs but does include some region-specific programs. You'll be able to spot them by region tags. For instance, ES indicates Spain, IN means India, PL is for Poland, US concerns the United States, and so on.
Sales, sales, sales!
Without any doubt, we'll address Black Friday and Singles' Day. These are periods of shopping when people buy multitudes more because advertisers announce incredible offers and deals.
Black Friday
In 2021, Black Friday begins on the night of November 25-26 (at 12 AM local time) and officially lasts three days. However, you know well that most companies tend to start sales earlier and extend them for a few days.
The list of Black Friday participant companies is available online, can be found on individual stores' websites and in the affiliate program catalog. Closer to the big day, a special filter option will appear to help users see all the great deals.
Single's Day (11.11)
As you may guess, Singles' Day falls on November 11. But marketers are not that formal and strict, so the sale will run November 11–13. The run-up period will start on October 28, and from November 13–16, publishers will have a last chance to find and promote good buys.
The run-up period is the deciding period when users add items to carts to grab them during the sale, partake in promotions, and earn coupons. This is when consumers are getting ready to drop some money.
To find programs participating in the sale, use the dedicated filter in the affiliate program catalog or sift through the "Marketplaces (including Chinese Stores)" category.
Chinese sellers, primarily AliExpress, will appear with gigantic discounts. The best thing is that people will rush to grab the deals, while AliExpress offers a multitude of handy tools—original landing pages, interactive games, special coupons—every year to help publishers earn even more.
Learn more about 11.11 and the results publishers can attain here.
Products to promote
Go with any discounted items. Pay special attention to gadgets, particularly cutting-edge ones, since people will literally hunt them down (programs: DinoPC, Lenovo, Geekmall IT, Lenovo, DHgate).
Also people will be willingly buying:
Actually, all categories—even things for adults, products for pets, and software—will see discounts. You want to concentrate on several verticals (don't spread yourself too thin across each of them) and use Google Trends and similar tools to see what people are searching for.
For instance, if you promote gadgets, be sure to check what smartphone or laptop models have been in demand recently and why people plan on buying them.
It's better to focus on stores that sell everything. If you promote apparel, shoes, and accessories, take a look at giants like Shein. There, consumers can find items to fit any style and order clothes for a child or even a pet. This means a user can come for just one product and end up ordering a ton of stuff.
Pro tips
We told you what techniques can help publishers sell more and better during sales here and here. If you don't have time to delve into these texts, check out the brief run-down below.
You already know that the run-up period is crucial. But you have to start preparing for sales even earlier than that. A few weeks before the sales start, send users email newsletters, show them relevant ads, design content to remind them of the upcoming sales, and tell them what they can get and for how much. Doing this will allow you to leave your rivals behind and get consumer interest riled up.
Allocate a bit more funds than needed. The more you spend on acquiring traffic, the more you'll earn at the end of the sale.
Test your ad spaces. It's imperative that you know beforehand whether they'll be able to handle the traffic load or if you need to take additional measures to prevent your website from collapsing during the sales.
Design valuable content and catchy creatives. You can find them from advertisers and in the affiliate programs catalog. For instance, AliExpress regularly shares special banners and landing pages ahead of 11.11. You should draw users' attention and provide them with helpful information. Reach them with a collection of the best offers in a vertical, publish a price comparison guide, or present tips on how to look for coupons and promo codes.
A great way to maintain interest and achieve more engagement is to set up interactive and gamified things, like contests, giveaways, games, and other micro-events. Invite people to share the deals they could find, set up an online shopping stream, and publish cool items on stories.
Work with different regions, but don't forget about time zone differences!
After the sale, do a breakdown on performance and analyze which business models and niches showed the best results. It may come in handy to revisit the results post-11.11 and adjust your action plan before Black Friday.
Verticals that are popular even without sales
This section is dedicated to the categories that you want to promote on Black Friday and Singles' Day, as well as throughout November.
Shopping and apparel aficionados meet various joys in the last month of fall: autumn collection sales and brand-new winter styles. It's also a time to get warmer clothes.
Programs: Luisaviaroma, ChicMe, Gant UK, Stradivarius UK, GAP EU, Ralph Laurent IT.
A lot of categories that were popular last month are still relevant. They include cozy home stuff, home workout gear, interior design, and health and wellness.
Programs: Fudge UK, Kappa UK, Bodum, vidalXL US, Garden of life, Lightinthebox, Adorama.
Christmas preparations get underway. By mid-November, Christmas-related queries start hitting the top search results. People look for Christmas trees, decorations (including wholesale offers), gifts (kids' toys before prices sky-rocket, home items, gadgets), and fireworks.
Programs: Armada Deals, Banggood, Drop, Geekbuying, DHgate, iHerb, Shein, AliExpress.
Demand for Christmas tourism may not be as high as it used to be in pre-pandemic years, but everyone still wants to relax and change the scene during the holidays. This primarily concerns domestic tourism, but borders and other countries are gradually opening up again, and regular flights are being restored. And tourists are ready to pay for this kind of vacation.
Programs: Marriott, Secret Escapes UK, Trainline, Kiwi, Eurail, Lastminute IT.
Here's a little bit about what will happen in different countries.
On November 29, right after Black Friday, another major event will take place: Cyber Monday. This event is especially important for people in the United States and American retailers. And Thanksgiving will fall on November 25 this year.
On November 5th in the UK people celebrate Guy Fawkes Day (Bonfire Night). Fireworks, warm clothing, and things for outdoor activities are in demand.
India will also have a couple of reasons for celebrations, treats, and fancy gifts. Diwali will be celebrated on November 4, and Children's Day on November 14.
Hanukkah 2021 will begin the evening of Sunday, November 28.
Programs: Macy's, Romwe US UK, Rohan UK, Magzter IN, Ivory IL, iHerb, Best Buy US.
---
We wish you awesome results during the sales season and beyond!