1 Jun 2020
Affiliate Marketing for Novice: Where to Start?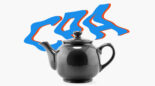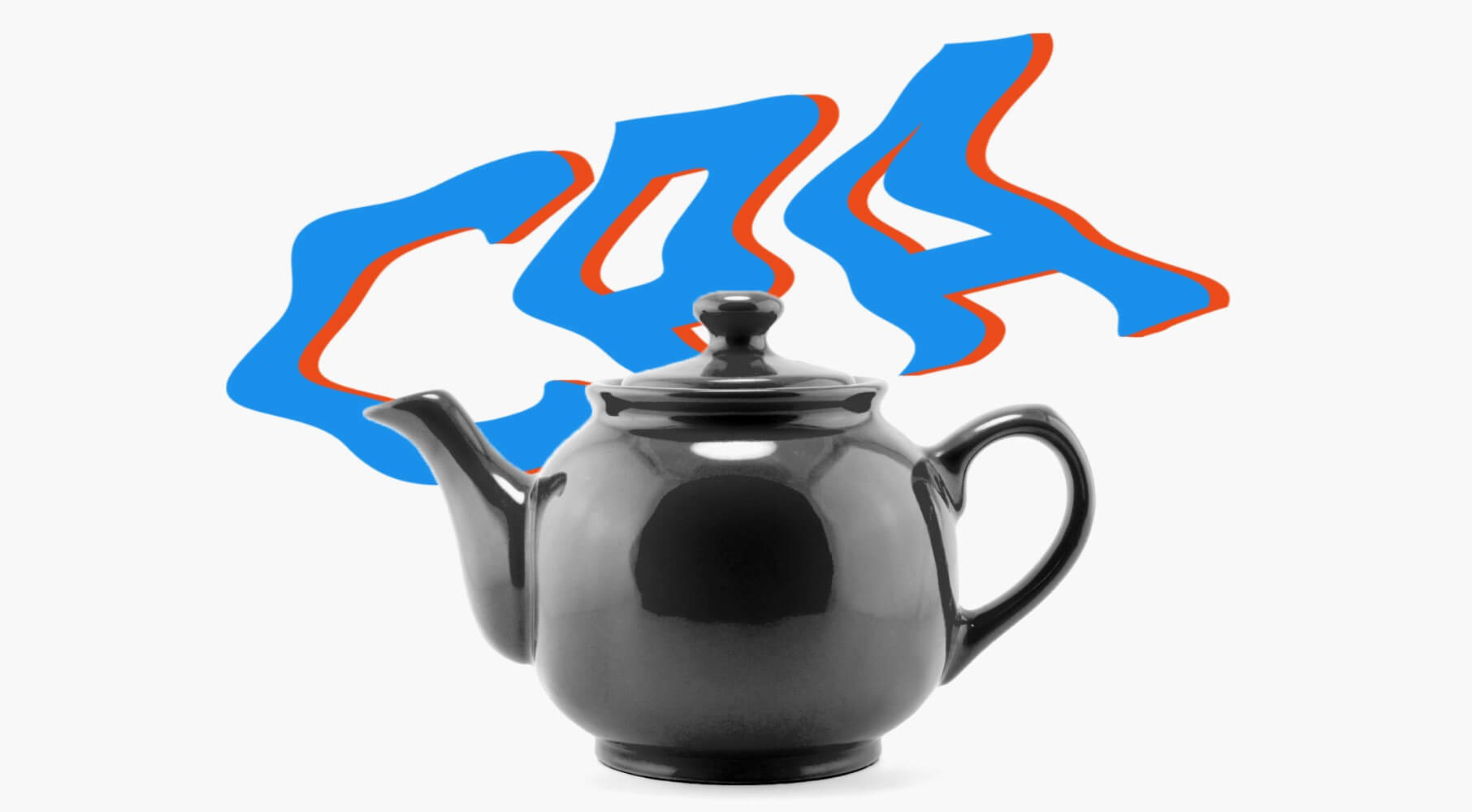 ---
You have just discovered affiliate marketing, got to know Admitad for the first time, installed the Admitad Lite extension… And then your brain freezes: what do you do with it? Where should you post the links? How can you see if that scheme works at all?
---
In this article we will tell you how to "get a feel" of this type of earnings, make your first money and figure out how to increase your income. The article will be especially useful for those who are not yet ready to do a large-scale project, yet still want to try themselves in this field. Today we will talk about:
Be forewarned!!! You will not make millions, but you will try your hand in affiliate marketing: you will generate your first links, see the first click-throughs in statistics and enjoy first leads and rewards arriving to your account. After that you will see whether this is your kind of thing, you will gain confidence, will be able to set ambitious goals and start moving towards them.
---
What if I don't have any channels, blogs, subscribers?
---
"Everyone is talking about creating websites, Telegram channels, YouTube blogs, communities in social networks, subscribers, traffic, leads … But what if I don't have any of this?"
The answer is simple: use what you have. To get started, rally the resources that are available to you. It can be:
Your accounts in social networks

(Facebook, Twitter, Instagram), even if your only friends there are your acquaintances, colleagues and relatives.

Chats in messengers Telegram, WhatsApp, Viber (the more participants the better).
Any other websites, where you already have accounts or it is easy to register: message boards, blogs, recommendation services.
They all have one thing in common: these are the platforms where people communicate, express their thoughts, discuss things they consider important, ask questions. In addition, you are surrounded by like-minded people who are interested in the same things as you are. Make a list of the resources that are available to you and where you can share your opinion and be heard — in correspondence, comments, posts. We are sure that you definitely have something on this list.
---
Social network account
---
Now, it is time to take action. What can you do? Let's start with your social network accounts.
Remember the things you bought recently: clothes, shoes, children's products… The important condition here: it must be a more or less well-known brand and this product must be sold in an online store. Even if you made your purchase offline, the same product must be available online.

Find this product in the online store, go to its page, copy the link through the Admitad Lite extension. We wrote an article called "

Admitad Extension. Lite and PRO"

about how it is done. It will be a great advantage if this product is available in several stores, and you can choose the best offer in terms of price and conditions.

Write a review of the product: describe the things you liked, why you chose it, what you compared it with, how you would rate it. Literally one paragraph of text will suffice — there is no need to write an extended essay. The important thing is that you really like and use this product, otherwise the review will look insincere.

Post the review on your page in Facebook, Twitter or other social net, do not forget to attach the active link to it.
This is an example of a post you can write:
"I bought my son a construction kit for a little house and would like to share our impressions — we just LOVED it. There are many parts, there is a pattern with different versions of houses, but my kid does not even check it out anymore and just keeps putting together his architectural masterpieces, has been going at it for three days already. It must be a good sign, because any new toy usually captures his attention for a day or two, and then it's forgotten. The best thing is that all the parts are made of wood — the natural material, safe for kids (I'm afraid to take plastic, he keeps putting everything in his mouth, who knows what kind of stuff is mixed in that). I bought it at the neighborhood shopping mall, but I found the same thing online, even a little cheaper than I bought it: https://lite.al/yEXcM. Anyway, I highly recommend this".
You see, it is simple: a sincere recommendation, the advantages that mom highlighted for herself, an assessment of value, quality and usefulness, the link to the product — all that literally in a few lines of text. Put yourself in the reader's place: if you saw a post like that from a friend of yours, how would you react to it? Is that a congenial topic for you? Would you follow the link to see what sort of a construction kit it is?
Once published, this post will be seen by the people who are subscribed to you, they may become interested, ask questions, discuss other products from this store with you, but in the end they will follow the link and maybe make a purchase. By the way, even if they buy something else (or something besides this product), you will receive a reward from the amount of the entire purchase.
And yes: the audience of your post may be far from millions of users, but your subscribers are the people who know you personally and trust you, therefore they will be more involved in your posts.
---
In messengers
---
Let's move on to chat rooms, dialogs and correspondence in social networks and instant messengers. What do you usually do in them? You discuss topical issues and problems, you share experiences, ask for advice. Others do the same, and you can help them.
Are your girlfriends discussing makeup in Viber? Give them links to your favorite mascara, eye shadow and lipstick. Is your next-door neighbor asking in the apartment building chat which paint he should buy for painting walls? Drop him the link to the construction hypermarket where he can buy everything he needs. Are you sharing a cake recipe? Put all the ingredients for it in a list with links to the grocery store that delivers. Are you participating in a fitness marathon and supporting each other in a chat? Share services delivering ready-made healthy food.
Let us imagine a situation where one of your girlfriends asks in correspondence which mascara you like. Your steps:
Remember the mascara you really like. For example, let us say it is Maybelline Lash Sensational.

Go to Google and enter the name in the search.

Look at the stores marked with a green Lite icon (the icon will be displayed if you have already installed Admitad Lite and registered in it).

Select one of them and go to the product page.

In the upper right corner of the browser click on the purple button AD, and the extension opens up. Go to the Lite tab and copy the link.

Then reply to your girlfriend with: "I like this one

https://lite.al/OfrLdQ

", you can add a short personal review, if you like.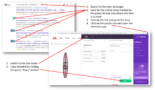 You can also go the other way: if you have been looking for a new mascara, smartphone or sneakers for a long time, send the links to the products to a chat and ask for everyone's opinion. Perhaps they will not only give you some advice, but also be tempted to buy something for themselves.
---
Other websites
---
It is likely that you talked with people on message boards and in comments on social networks at least once, answered questions from unfamiliar users on the Internet, or even kept an online journal. Let us see what you can do:
Choose a topic, on which you have an opinion, and products, on which you are ready to provide honest feedback.

Surf your favorite websites, message boards, groups in social networks, recommendation services. Look for threads, titles of discussions, site searches with inquiries like "where to buy…" or "what would you recommend".

Leave your opinion in the discussion threads and support it with links. Be sincere and friendly, share your experiences, tell stories.

Before you post any links, read the rules of the service, just in case: if the terms prohibit posting affiliate links (and links in general), then you really should not do it. Some websites turn affiliate links into usual ones or block them, so you better check before beggining your "massive advice attack" (just click on the link right after you post it).
Check out the local groups of your city or region in social networks, theme publics about your hobbies, look for questions on services like Quora or Fluther, or even Reddit, surf the message boards on the topic of makeup, cooking, online games, the websites for car enthusiasts, gardeners … You can find them simply by entering the request "forum + topic name" into the search on Google, and the results will be listed for you. Get registered, find the required topics and go!
Not ready to write a lot? Try yourself on Pinterest or image searching services like that (for example, Imgur): make collections of pictures on the topics of fashion, makeup, gadgets, decor and add affiliate links. Users will come from search engines directly to your "boards" and will just browse the website ― this way you will share your mood with them and lead them to making a purchase.
---
What NOT to do
---
Of course, there is a list of rules that should not be broken so that you do not get blocked, and your tips turn out useful. Here is what we do not recommend:
Just dropping the link without a caption

. It will look strange in your feed in Facebook (your subscribers will think that you have been hacked), and it will look inappropriate in a conversation. Add your personal review, accompany the link with a couple of words ― after all you are a human being, not a robot.

Spamming.

There is no need to flood your correspondence with friends and acquaintances, message boards and comment sections with loads of links ― they should be on topic and they should be useful. One properly arranged link with a good review will give you more, than a round of gunfire of links without descriptions or explanations. In case of spamming you will at least get a reprimand, and in the worst case you will be suspended from the chats or blocked from logging into the website.

Writing blatantly advertising texts and/or copy them from other websites. People do not believe advertisements ― they are far more interested in your personal opinion. Going back to the example with the construction kit: "Putting a construction kit together will help the child to develop engineering and constructive skills, learn to focus, it will also facilitate the development of logic and abstract thinking, exercise imagination and fine motor skills" ― you would be phrasing it differently when telling your friends about it, wouldn't you? "I liked this cream, because it made my skin smoother" ― that is the correct pitch, "The best cream! It contains exclusive ceramide, that prevents residual traces from imperfections" ― leave such descriptions to marketing professionals.
---
What is the next step?
---
If you managed to do some of the things we listed above, and you even made some money, your next step is growth. Here are a few options:
Try to make the "My Recommendations" column in your social network account permanent: a couple of times a week choose your favorite product and write a review on it. Your friends will follow your posts and recommend you to their friends

―

this is a way to gather a community of like-minded people around you. Before you know it, you will have your own group and become an influencer.

Start your blog. Choose one of the blog platforms, that already has an audience and all the necessary tools, and start writing: it can be either in a form of a journal or a theme portal about something you are interested in. The more you talk, the more audience you attract. Here are some examples of such platforms:

Tumblr, Medium. Go through them, see the way people write there, check out the audience these websites have, and choose the one that feels closer to you.

Or you can go further and make your own blog on WordPress, Blogger or any other platform and get oganic traffic from Google where users will find you.
And if you are ready for more, then welcome to the big world of bloggers! We have prepared several articles that will help you start your project on popular platforms: YouTube, Instagram, TikTok, Telegram. You can compare excisting platforms and business models and choose the one which suita you the most (our article "TOP 10 business models: comparing and making an informed choice" will help you). And for inspiration, read a couple of stories of those who managed to turn a hobby into a source of income and articles which will help you to start in CPA-marketing:
Do not forget that the main thing in this business is consistency. The more regularly you write reviews and post them, the more successful your work in affiliate marketing will be.
---
Do you have more ideas how else you can make money in affiliate networks? Leave them in the comments, let's choose the simplest and most convenient model for beginners together!