15 Oct 2018
Affiliate marketing through social media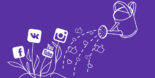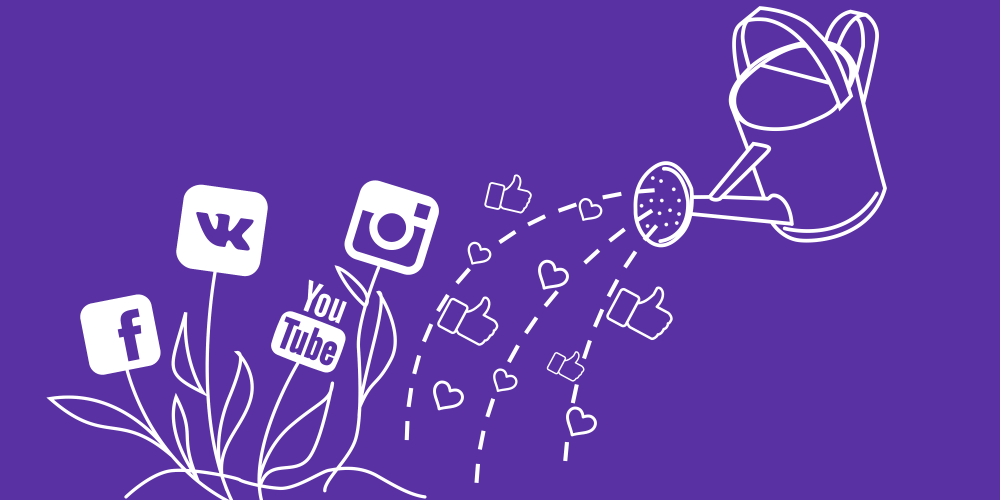 Nowadays, it is hard to imagine a person which has no social media account. Some people use them to communicate with friends, others use them to store some data such as photos, music, videos, texts or to read the news and entertaining content. But there are also people who earn through social networks using affiliate marketing.
---
In this article we will review the business models which publishers use on social networks, which traffic they can/cannot use and we will also take a close look at each model separately.
---
Why social networks?
---
Many publishers use social networks in the beginning of working with affiliate marketing. And they have cogent reasons for that:
A social network is a platform which is ready to host any content: text. Images, photos, links, videos or audios. However, some of them focus on a specific type of content (for example, Instagram is mostly used for posting photos, and YouTube is for videos). Publishers don't need to create a website as they have a ready platform with business accounts, pages, groups, communities and all of these features are for free.
Social networks have the stable audience which you only need to target. Users easily share personal information on social networks (gender, age, marital status, education, region, job position, interests), this provides publishers with an opportunity to male a target consumer profile more accurately.
A social network is a mechanism which has many features for advertising and promotion. Meanwhile, the mechanisms are easy to use and pretty cheap — each publisher decides how much they are ready to invest in the advertising.
---
Business models on social networks
---
Despite the fact that there are many opportunities to promote through social networks, not all of them are equally effective in terms of affiliate marketing. In other words, some of them don't bring tangible earnings which we can be compared to an average salary.
Communities/groups with discounts. They usually specialize in the specific segment (clothing, shoes, goods for children, online games, gadgets, goods from China, etc.). Publishers who own such groups daily check the coupons and deals provided by the advertisers in order to choose the best ones and post them to their communities.
Peculiar/trending products. In this case, a publisher attracts attention to the community by posting the goods which are almost impossible to buy at physical shops or which are trending, fashionable, and at a cheaper price if purchased online. In the majority of cases these are goods from chinese shops (and mostly AliExpress). Publishers create such communities and spend much time on selecting the most interesting and profitable products from advertisers and then they make posts promoting them with affiliate links.
Travel. Flight tickets and tours should be counted as a separate business model — publishers should be very attentive as it is hard to offer cheap and good tours to the customers as the price changes very fast, thus those who manage to provide «hot deals» in time are lucky and skilled who have probably worked with this segment for some time. Some publishers create several communities on each city of departure ("cheap flights from Paris", "cheap flights from New York", "cheap flights from New Delhi", etc.) and develop each group separately, but they may need help in order to pay enough attention to each community.
Reviews/Unpacking/Comparison. These publishers are more like bloggers: they make video or photo reviews of some products/services. Goods from China are very popular in unpacking videos — such blogs help customers choose honest suppliers whose goods are of high quality. The most common products for the reviews for the female audience are cosmetics, goods for children clothes. Reviews also work well for the male audience, for such videos publishers choose other types of products. If talking about comparison, such videos usually made about gadgets (smartphones, tablets and other technical devices). When publishers reach a certain level of reach of real users, advertisers start sending them goods for reviews.
Arbitrage. This model is pretty simple: a publisher buys target advertising on social networks, make a post and drive traffic directly to the advertiser's website, and then gets the reward for made orders. The process is pretty similar to the work with the contextual advertising — the main purpose is to buy the traffic at a cheaper price and sell it at the higher one. The categories of offers are various — the consumer goods, finance or travel programs can be promoted very effectively through arbitrage. However, there are a couple of drawbacks — it is impossible to keep the content (as soon as the budget of the ad runs out, the post disappears), it is also hard to track the statistics (a publisher can check only the reports of the affiliate network and the results of the advertiser reconciliation).
---
Forbidden traffic on social networks
---
The good news is there are few types of fraud (scam) on the social network, and what's better is that it is simple to detect any attempt of scam. Moreover, the majority of times when it is called "fraud" it is just regular traffic but undesired (forbidden) by advertisers. The example of such traffic can be the users who are already the customers of the advertiser. This situation can be treated from two points of views: on the one hand, the advertiser has already spent time and sources on attracting this customer to make this user the customer (and we know that it is much cheaper to retain customers than to attract them). On the other hand, if a user hasn't made a secondary purchase (or purchase seldom), then the advertiser doesn't succeed in converting the user to the customer, and at this point, the publishers can be of a great help. Moreover, the publishers don't have an access to the advertiser's statistics so they cannot guess if the attracted customer is new or old. This means that the more details the advertisers will state in the offer, the more profit they will get: some of them offer different rates for new customers, the others indicate the brand names which cannot be used in promotion. There are basic rules which are followed by the majority of the advertiser:
It is forbidden to use the brand name in the name of the group. The strict violation of rules is a situation when a publisher pretends that their group is an official community of the brand. The main risk is potential harm to the brand reputation. The advertiser cannot be sure what the publishers will post and how they will communicate with the subscribers. In case if any disputable situation occurs, the advertiser (brand) will have to deal with it. One more reason why this traffic is forbidden is that the advertiser has already invested in increasing brand awareness, and now the publisher wants to use this awareness and earn on that — there is no sense in it for the advertiser.
Stalking followers of the official brand communities. This situation is rather similar: if a publisher starts texting to the followers, first of all, it will produce negative associations with the brand (no one likes spam) then it is a kinda taking the advertiser's base of clients and selling it back to the advertisers.
Target advertisement is one more traffic source which advertisers don't like. By analogy with the contextual ads, the advertiser has to compete with the publishers for impressions, and the more participants are at the auction, the higher the rates will get. The advertisers don't want to pay more that is why some of them do not allow target ads. But it doesn't happen often as social networks have a huge number of users and some publishers are so creative and understand targeting very well that their audience doesn't correlate with advertiser's.
---
Features of social networks
---
Each social network has its own tools for monetization and work with affiliate networks, but not all of them are the same effective.
Twitter. Well, this channel is known to be the least effective in terms of working on CPA. The limit of characters in the post is 280 and this produces some inconvenience: this format works well for some urgent news, but it is kinda unsuccessful in affiliate marketing. The most popular accounts on Twitter belongs to humorous or political celebrities, and these topics are the least selling.
Instagram. It is effective if the main purpose is to show a product at its best — the format of posts on Instagram implies photos or short videos which are admired by the users who enjoy liking, commenting and discussing. The only issue is that the active affiliate link can be pasted only into the account description. That is why the most popular way of monetization on this network is promotion posts in the accounts with many followers. It is also possible to promote posts with the mark "sponsored" on the timeline or stories (it can be published through Facebook ad manager). And finally, Instagram has recently released their new development: the active link to view the product and price, and if you like the product, you can proceed to the website and purchase it. So there is a possibility that soon Instagram will be same successful as other social networks in terms of monetization on the CPA model.
Facebook. It is assumed that Facebook is mostly for promoting B2B products/services. But we can say that the advertisements of regular products work pretty well on Facebook, although content groups may be not that effective. Moreover, if you understand the target audience of the offer well and you are ready to spend some time to understand how to work with the Facebook ad manager, you can find the relevant customers and sell many products to them. We will explain in the upcoming article how to work with Facebook manager.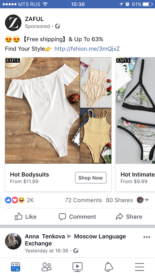 YouTube can be also counted as a social network as well as Telegram and other messengers. However, these channels have their own features of promotions which we have explained in the previous articles.v