10 Jun 2019
What is Admitad (the affiliate network)?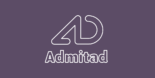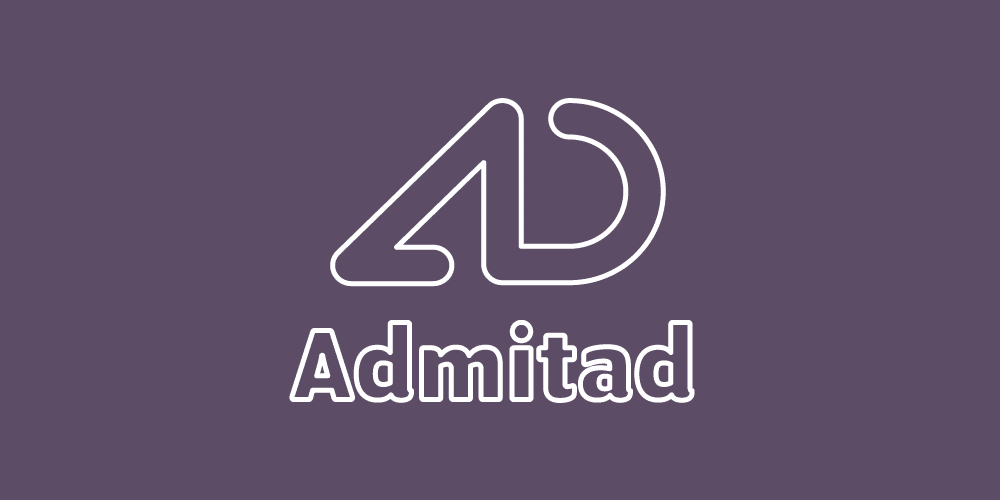 ---
Admitad is a global affiliate network. What does it mean, huh? What does this network consist of? Who can work with it and how global is it? Let's examine in details what Admitad is and who can earn with it.
---
We have already explained how publishers and advertisers work in affiliate networks. But we didn't pay much attention to the affiliate network itself. So now it's the right time to talk about it.
---
Affiliate marketing for advertisers
---
Imagine that you are the owner of a successful and big online store. You have a team of cool marketing and PR managers who do their best to increase awareness of your store and to attract many customers who will make purchases. At some point of business development you realize that this team is cool but it's not enough to involve all channels (cooperation with bloggers, publish contextual campaigns and create target ads as well as SMM). You contact advertising agencies but they also have a limited number of channels which they work with. In addition, it is harder to predict the expenses and to consolidate statistics: you pay a fixed sum for ads placement but you don't know how much sales these ads will attract.
In order to get more sales through different channels and to set a fixed payment for each sale, you join the affiliate network (in our case, it's Admitad). When you join the network, you become an "Advertiser" or a "Client".
---
Affiliate marketing for publishers
---
Now let's look from the side of the second party. You are an owner of a popular community on a social network, a website creator or simply a person who knows well how to create contextual campaigns. It doesn't matter much what you do, the important aspect is that you have traffic or you know how to generate traffic. In other words, your ad space (website, community, blog, page on a social network, channel, etc) has visitors or subscribers or you know where to get them (using contextual ads, target ads or teasers). Users consume your content (read articles, communicate on forums, watch videos, click on the links you share, click on ads you place). Your subscribers also ask your advice on where to buy some products and to share your experience of using some service. And at this point and idea comes to your head — "I sort of promote and recommend products of certain brands, it would be cool if these brands paid me for it". In order to find the stores which will pay you for attracted customers, you open a website of the affiliate network Admitad, sign up as a "Publisher", add your ad space and start earning.
---
Affiliate network
---
And what does Admitad do as an affiliate network? An affiliate network gathers advertisers and publishers on one platform and provides them with an opportunity to work and earn upon CPA model.
Admitad does the following for the advertisers:
Helps choose a pricing model. Online stores usually choose the model CPA (Cost per Action, they pay for attracted action — purchase), online services choose CPL (Cost per Lead, payment for a lead/application/request), mobile apps owners can also select the model CPI (Cost per Install), but there are also other options. The core is simple: the advertisers decide how much they are ready to pay for an attracted customer — it is either % of an order amount or a fixed sum for each customer. And the important condition is that the action must be performed and approved (it means that if a customer returns the purchase to the store, the publisher won't get the reward).
Provides several integration options. The tracking system must be integrated in order to track actions. It helps advertisers and Admitad detect how many customers a publisher has attracted and how much money these customers have spent on each purchase.
Helps compile the terms & conditions of an affiliate program. An affiliate program is a sort of list of requirements and limitations for publishers. Advertisers establish which types of ad spaces and traffic sources they want to work with, as well as indicate which traffic sources are forbidden (because they can negatively impact the brand reputation or because the advertiser uses these sources).
Monitors traffic quality. Admitad monitors the quality of publishers' traffic. There are certain traffic quality requirements — it should comply with affiliate program terms&conditions and customers should be real and interested in making a purchase.
Admitad does the following for publishers:
Provides affiliate links. An affiliate link is the main indicator of a publisher in the system. The link includes the following information: which publisher attracted the customers who made the purchase; which ad spaces and traffic sources were used.
Attribution setup. Attribution sets the priority of channels when it is necessary to decide which publisher deserves the reward. For example, one user proceeded to the advertiser's website from a publisher's blog, from a banner of another publisher and then directly using his/her own bookmarks. If this advertiser works upon the model Last Cookie Wins (as the majority of Admitad advertisers do), then the reward will be paid to the last paid channel. In this case, it is banner (and a publisher who placed it).
Provides statistics. Only advertisers have reports on orders, but Admitad provides publishers with its own reports on clicks and performed actions (purchases, installs, leads, registrations) and on sums of the transactions.
Provides tools. SubID marks for affiliate links (in order to distinguish the advertising campaigns), Deeplink (in order to create the links not only to the main page of a website, but to an exact product), coupons and promo codes (in order to provide discounts and bonuses to the customers) and others — it makes the work of publisher easier.
Helps conduct verification. In the end of reporting period Admitad mutually with the advertiser checks how many actions (purchases, leads, installs, etc.) have been performed via affiliate links of each publisher, how many of them should be approved (the customer paid the order and didn't return the product) and how much the advertiser should pay the publisher.
Pays the reward. After verification publishers receive the reward to their account (in the affiliate network) and then they can withdraw the payment through different payment methods. The available payment methods depend on the country where a publisher lives and on the selected legal entity. Admitad tries to provide the most convenient payment methods to the publishers.
Resolves the disputes. Admitad ensures that advertisers don't scam. Advertisers can scam by declining "real" orders (which should have been approved) in order to reduce expenses. The advertisers who were caught in scamming can be disconnected from working with the affiliate network.
That's why and how a network of advertisers and publishers is formed, and in the middle of this network Admitad regulates the cooperation between these parties. As a result, the advertiser gets new customers and more sales while knowing how much each sale costs. And the publishers get an opportunity to monetize their traffic.
---
Myths about affiliate networks
---
Affiliate marketing is relatively young but has already managed to acquire many rumors. CPA marketing is often confused with other methods of earning. Let's review what Admitad is NOT:
It is not a network business. Publishers don't sell products and they don't need to buy them and then to resell at a higher price. Publishers should only inform users about the advertiser's products and provide enough reasons to buy them in order to make them customers. That's it. Publishers decide by themselves how much they are ready to spend on developing the project (if they want to spend anything).
It is not multi-level marketing (so-called pyramid). Publishers don't need to gather a "team" and attract other people in business as distributors. Yes, publishers can use the referral program and get a reward for attracting new publishers to the affiliate network but it is not the main way to earn for the majority of publishers. Publishers don't need to pay for joining an affiliate network — that is why the quality of publishers is much more important than their number.
It is not an "easy free way to earn online". We always explain that it is impossible to earn a million per month without any efforts and just by sitting on the sofa and randomly sharing affiliate links. Publishers spend much time on developing their own business models and on learning and testing different models, some of them also allocate money on business development and testing different ad campaigns. But we can notice one pattern: the more time publishers spend on the project, the less they need to invest in it.
It is not a sale of products of poor quality. Some publishers worry that an advertiser can sell something bad under the guise of a good product, and publishers can unintentionally promote these bad products. Thus it is necessary to make it clear. There are affiliate networks with products of not good quality and there are networks which care about which companies they work with. If you open the Admitad catalog of programs, you won't see any unknown brands (probably only those which are not presented in your country). Publishers are offered to promote only those brands which have licensed products and which are responsible for the quality and comply with the laws of the countries where they operate. Moreover, publishers choose by themselves the products of which advertisers they will promote.
Affiliate networks are not only for IT-specialists and software developers. Any person who has access to the internet can become a publisher and start promoting products.
---
Affiliate programs without an affiliate network
---
What will happen if we remove an affiliate network (Admitad) from the network «publisher — Admitad — advertiser»? Some think that if an intermediary (affiliate network) was removed, CPA would be much more profitable for both advertiser and publishers. But is it so? This is what will happen if a network is removed:
Orders tracking will be performed only by an advertiser what can be unfair. It is expensive to develop a tracking system as well as technical constant support to publishers and arrange payments. Only huge companies can afford to develop their own well-functioning affiliate program.
Absence of expertise in affiliate marketing. CPA has its own features and there are not so many experts at it. As a result, the efficiency of this channel can drastically decrease for both publishers and advertisers.
Advertisers don't often have antifraud systems what makes it harder to detect publishers who scam. Publishers can use forbidden traffic or use cookie stuffing or incentive traffic (we have explained this topic in the article «Shadow traffic in affiliate networks»).
And advertisers can also cheat and decline orders as they are the only ones who have statistics on actions. Publishers cannot influence this process so they can only trust.
In cases of unfair work, it is impossible to prove who is right and who is guilty in this situation. It happens because there is no side which could equally observe the interests of both parties. In most cases when publishers and advertisers work directly, the partnership is over due to the fact that parties cannot resolve the disputes. That is why Admitad (as well as many other affiliate networks) are not afraid to introduce publishers to advertisers. Trust and interaction are only increased by mutual work. And both parties realize that mutually beneficial work without cheating can bring much more profit.