26 Feb 2020
Keep well, China! What publishers should expect from AliExpress in today's situation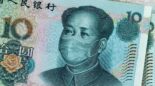 ---
According to Admitad's stats, "Goods from China" is the category publishers prefer the most and in which they generate the bulk of income. In Russia and many other countries, the greatest player in this field is AliExpress. Recently, we've received a lot of questions most of which concerned the AliExpress program, and now we'll try to answer all of them.
---
Obviously enough, the hype that has arisen around the news about the Chinese coronavirus pandemic is a concern both for those who care about their health and those whose incomes can really be affected by these events. In our replies, we'll try to answer the most emotional questions you've sent to us, and decide what to do and what to expect from the situation.
---
"Goods are not bought out!"
---
"Customers cancel orders!", "Customers send their orders back!", "Nobody orders from China!…" Users are poorly aware of how the virus propagates; meanwhile, to boost ratings, mass media publish info from unverified sources thereby powering panic among consumers.
Speaking of parcels and letters coming from China to other countries, the flow has not been halted oficially. In fact, there are no reasons for closing the border for goods from China. Though sanitary standards get stricter and delivery terms extend, all this doesn't mean you need to quit this field till better days.
Let's stay cold-minded. Publishers don't have a panacea but they got traffic — subscribers, real people that need to be told truth. Truth is comprehensive information based on the opinions of competent people. Panic is only sparked in case of the information shortage. Our mission is not to leverage shock content for an instant coverage boost but to let our users make an informed decision.
Do you have a channel or an affiliate store with goods from China? Ease your customer's anxiety and share some stuff on the topic they are worried about. Example:
Don't create panic. Instead, help your customers make a rational decision.
---
"Orders are not confirmed!"
---
"How long do I have to wait until my AliExpress orders get confirmed?!", "Why do verification and payouts take so long?!". Here's what's going on:
Don't underestimate the scale of November sales

. Processing all the orders and paying rewards to publishers take longer than weeks (not surprising considering that the volume of orders for example from Russia reached 15 millions dollars on peak days). Even a world giant can't clear all the debts in one transaction. So publishers will get their money one after another. Payments are guaranteed but processing them will take longer.

Chinese New Year takes place in February and lasts almost two weeks. This official Chinese holiday also hinders normal order processing. The situation gets worse in view of the long quarantine that some of the Chinese regions have faced. That said, the multitude of factors creating a high degree of uncertainty makes planning payments and adhering to any payout schedule barely possible.
All the actions will be fixed, rewards credited, and payments made. Meanwhile, it's a good moment to optimize the program portfolio and plan ad space development for the long tun.
---
"Tax is charged from €200!"
---
"Unbearable charges!", "Nobody will buy on AliExpress if they need to pay more!", "Cancelations are inevitable!". Let's see what's wrong with these statements.
This information is important for those who work with Russian market. On January 1, the tax-free threshold for goods imported from foreign online stores (including Chinese) was lowered from €500 to €200. This means that from now on, every customer has to pay a tax if the goods they order are worth more than €200 (~$215 as of today).
This won't critically affect those leading traffic to cheap everyday-use things. Average AliExpress check amounts to $9-10, which is deeply under the tax bar. Users will continue to buy on their favorite marketplace. As for those who are too into shopping, recommend them to break their orders into smaller (and less worthy) parts.
The situation is a bit more complex for those who buy electronics on Chinese stores. But, there is still no reason to worry. Publishers can offer their users discount coupons to drop the checkout amount under the level of €200, create selections of noteworthy gadgets that fit in the tax-free budget, and warn their users about the restriction so as to not affect the conversion and shopping experience.
---
"How will the AliExpress affiliate program be affected?"
---
"I don't trust…", "I'm out!", "I'm afraid to connect..." Experienced publishers feel skeptical, while beginners hesitate. Both opinions are reasoned by what's actually happening, but quitting AliExpress completely would mean losing a good piece of the pie. Goods from China will always be demanded. Though the market may feel unwell for a while, it will get back into fine order soon and the order stream will be restored. This will mean a new burst of activity, demand, and a flow of users who love the marketplace.
Speaking of the AliExpress affiliate program in Admitad, it will soon split into two: AliExpress RU&CIS (Russia, Belarus, Kazakhstan, Armenia, Azerbaijan, Georgia, Kyrgyzstan, Moldova, Tajikistan, Turkmenistan, Uzbekistan) and AliExpress WW (other countries including Ukraine).
Top-100 publishers will be individually switched to AliExpress RU&CIS. Others will be given the instructions for switching to an appropriate program depending on the traffic region (if the Russian traffic constitutes a small part of the total volume, the actions will still be paid based on the AliExpress WW rate).
What does it mean to publishers? Different conditions, different rates, different traffic types, opportunities to lead traffic to other countries without the €200 restriction, ability to divide traffic flows by region, filtering in only region-relevant ad materials and coupons, and much more.
---
If you still have questions regarding how the AliExpress affiliate program will work or if you need a tip on traffic or creatives, ask whatever you like in comments. We will do our best to help you.