18 Aug 2021
Affiliate programs popular in September 2021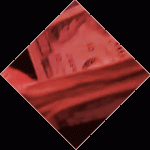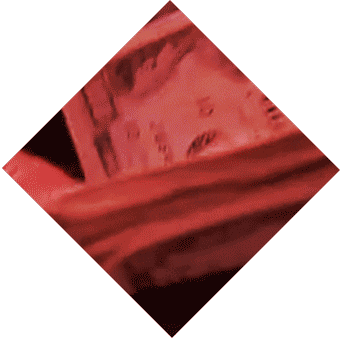 Publishers don't have time to sigh about the waning summer because here comes September: harvest season. We're a little like farmers, except instead of crops, we're harvesting traffic. Read the article to find out what verticals and products to drive traffic to.
The first month of fall will bring a wealth of opportunities. Your focus areas are items for schoolchildren and students, gardeners, fashion connoisseurs, and career people.
Important! Always pay attention to the affiliate programs' geography. This text mostly covers worldwide programs but does include some region-specific programs. You'll be able to spot them by region tags. For instance, ES indicates Spain, IN means India, PL is for Poland, US concerns the United States, and so on.
School is back in session
Back-to-school items for school-age children, college students, and even kindergarteners are still in demand. Items like stationery, shoes, clothes, uniforms, sportswear, books and textbooks, and tech gadgets. And while demand for these categories may not be as high as it was in July and August, people are still buying up what they need.
Check out this article to learn what to do during the back-to-school season.
Demand for education, including online courses, remains high. We strongly advise you to get on top of the verticals that include tutors, exam preparation classes, and language courses. They're popular all year round.
Here's another idea. In September, students leave their hometowns to move closer to their place of study. With this in mind, try driving traffic to ticket sales services and domestic travel operators.
Programs: Lightinthebox, Abebooks, Adorama, PatPat, Logitech, Stone Refurb UK, Skip Hop, Macy's, AliExpress.
A new life for professionals
Most people have associated fall with new beginnings in life since their school and college days. It's a time for change and self-development. Offer people to move up the career ladder with online education services, courses, continued education or retraining, and skill enhancements.
You can even offer them to change careers. Statistics show that jobseeking services see rising demand in September. Having taken a vacation, professionals are armed to tackle problems while employers are on the lookout for new employees. Businesses are recovering from the repercussions of the COVID pandemic, and companies need new people.
You can promote other products as a brand-new life: musical instruments, exercise equipment, self-development books, etc.
Try using retargeting for users who have already searched for educational activities. Content is key in this field, so utilize course selections and comparisons, stories from people who've taken courses, and educational articles.
Programs: Future learn, Kwork, Preply, Babbel UK, edX, Coursera, Udemy, Skillshare.
The garden season continues for now but is coming to an end
For people who tend their own gardens or vegetable patches, September is an active month: there's fertilizing to do, plants to protect against pests, harvesting, making preserves for the winter, planting young trees and bushes, and preparing for the cold. People need stuff for gardening, like tools, fertilizer, and equipment.
While it's still warm, people can—and should—spend time outside. Products for camping, BBQs, picnics, and outdoor sports are still in demand in September. Check Google Trends queries for deeper insights.
Programs: Cox & Cox, DHgate, Banggood, Gardening Direct UK, Ounass, Priceline, Geekbuying.
Returning to the big city
Like it or not, fall's coming. Everyone who spent the summer out of town is coming back to the city for work or studies. That means they're going to spend more time at home.
Traffic will be directed to products for comfy home living (plaids, decorations, dishware), games and consoles, hobby paraphernalia, books, appliances, and gadgets. Everything that can make staying at home more comfortable and fulfilling. Food delivery continues to be popular, especially since September has so many seasonal fruits and vegetables.
Last but not least, there's another (unpleasant) relevant trend, but one that you can use as a psychological trigger to prompt users to buy. People are concerned about the new wave of COVID-19 and are buying everything they might need ahead of time.
Programs: Chiltern Oak Furniture UK, Home Fitness Code UK, Society6, Homebase UK, Onnit US, Rugs US, Bodum, Freshly US, Lenovo, Yeppon IT, Geekmall IT, Raid.
Reasons for a new look
There are several reasons why you may want to drive traffic to apparel, shoes, and accessories in September. First, sales and deals are still going on for brands trying to get rid of their summer collections.
Second, people are starting to buy mid-season clothes: warmer items, shoes, headwear, and gloves.
Third, fashion weeks will take place in Milan, London, and New York. Each event is a great reason to promote apparel and makes for a great topic for articles, listicles, and tips.
Finally, fall is a vibrant season for photo sessions, strolls, and bright, original clothes. Multicolor raincoats, unique prints on rubber boots, colorful umbrellas, and unconventional patterns are great ways to create eye-catching creatives and banners.
Programs: Knowfashionstyle, Kenzo, NewChic, Bellelily, Yoins, Fairyseason, Bellewholesale, JW Pei, Butterfly Twists UK, Luisaviaroma, NAP, The Luxury Closet, Hawes & Curtis UK, Ssense, GAP EU, Lentiamo IT, Ralph Laurent IT.
One more thing
The start of fall is the time for fall cleaning. This will be a sought-after service, so focus on cleaning companies and job marketplaces.
And, of course, everyone wants to stay warm. That's why heaters, underfloor heating, and vinyl windows will increasingly be among the top search queries.
There's another important topic, although not as pleasant. Many people associate this start of fall with the blues, fatigue, feeling under the weather, and catching colds. Help users cope with all that by offering online therapy, psychology books, medicine delivery, and healthcare services (including telemedicine).
Programs: Farmacia Loreto Gallo IT, Man Matters IN, Abebooks, Pharmeasy IN, AlonaShechter, AliExpress.
Events by country
September doesn't have too many big events and things going on in individual countries. Large-scale events and festivals, like Octoberfest, are canceled. But the pandemic is winding down, vaccinations are gaining traction, and restrictions are being lifted, meaning people will start to gather, hold parties and get-togethers, and buy presents. If only there were a special occasion.
The United States celebrates Labor Day on September 6. It's not just valued time off, it's also a reason for sales. September 7 is Independence Day in Brazil, while Indians celebrate Teacher's Day on September 5. Meanwhile, Israel will celebrate Sukkot September 20-27 this year. Also, the 23d of September is Saudi National Day and the 22d of September is National Fitness Day in the UK.
Programs: vidaXL US, NiceOne, VogaCloset, Namshi, AliExpress, Vital Proteins UK, BodyBuilding Warehouse UK, Banggood, Romwe US, Magzter IN.
---
May the fall traffic pour down on you!