16 Feb 2021
Affiliate programs popular in March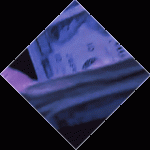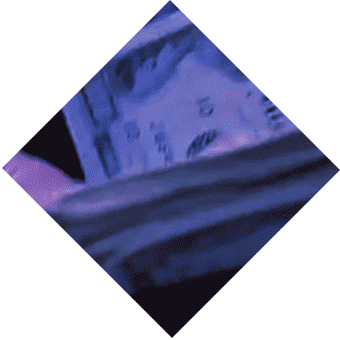 We're keeping on sharing the best programs of every month so you know where to find a gold mine. Our today's selection features March programs.
So what can the first month of spring bring us? Will be pandemic-related restrictions lifted or amped up? Will we have to stay at home? We can't tell you that for sure. But what we do know is that holidays and traditional spring events will take place and generate a good deal of traffic.
Important! Always pay attention to the GEOs which your affiliate programs target. For this article, we have chosen countries from the WW (worldwide) category: Europe, USA, India. However, some programs have prefixes that help you determine which country the program belongs to (for example, It for Italy, Pl for Poland, In for India).
Holidays again
International Women's Day
The 8th day of March is undoubtedly an advantageous reason to generate traffic. And while it's not an official day off in Europe and China, consumers in these regions are ready to spend some on gifts for their ladies.
We are publishing the article in advance for a purpose. You need to seed content and launch pre-holiday ads 2-3 weeks before the event: people don't like to buy gifts at the eleventh hour.
Speaking of the assortment of products, there is no boundary but your fantasy. However, there are some ever-trendy options like health and beauty things, perfumery, jewelry, underwear, accessories, kitchen stuff, and edible gifts. Don't forget flowers; by the way, artificial plants see a spike in demand in March.
Here are some alternatives for the original. Order a home cleaning service or present an online course certificate; buy some sports gear (fitness trackers, exercise machines, etc.) or a set of her favorite books.
Pick out the programs depending on the target audience of the ad space. For one, it would be weird of you to invite sports-related resource visitors to buy confectionery. On the other hand, don't advertise exclusive and ultra-expensive jewelry to users of discount hunters' communities. Don't forget that it's not just men who make presents for their ladies on March 8: women also exchange gifts.

From March 2 to March 8, Admitad hosts a festival dedicated to International Women's Days, offering boosted payouts and coupons in e-commerce, services, and travel. Go to the program catalog to find programs to which this campaign applies.
Programs: Ssense, Bodum, Perfume's club, Dyson IT, Revolve, Boutiquefeel, Lovelywholesale, Italojewelry, Cyber Florist, Swarovski, MyTrendyPhone ES, Hunkemoller, Blinkist, Skillshare.
Other holidays
Saint Patrick's Day is an official holiday celebrated in Ireland and Northern Ireland. But nothing prevents citizens of other nations from festive activities on March 17. In this context, promote various green-colored goods, including apparel, gadgets, and household items. Another promising vertical is delivery services that can dispatch confectionery, specialties, and drinks.
An array of family holidays fall on March in various countries. In Great Britain, March 14 is Mothering Sunday in 2021; March 19 is Father's Day in Spain; Germany and France celebrate National Grandmother's Day on March 7. Remind users to buy gifts for their important people.
In India, the 29th day of March is the day of Holi. Drive traffic to home decorations, accessories, fancy clothes, and treats.
Programs: Flower Aura IN, Fernsnpetals, IGP, Banggood, Society6, Adorama, Americanas.
Gardening
We already told you that plant, herb, and tree enthusiasts start preparations for the new season in February, and their activity peaks in March: they build and upgrade greenhouses, stock up on seeds and tools.
Related search queries grow exponentially, so don't wait and launch targeted ads for the relevant keywords. Work on gardener's blogs, forums, and content websites: publish some ads and affiliate links.
Programs: Priceline, Geekbuying, Aosom UK, Fernsnpetals.
New fashion collections
Early spring is the time for premiering spring-summer collections of apparel, shoes, and accessories. Both mass-market and luxe brands join the party, so you may want to segment your audiences by purchasing power.
If you want to promote such programs, a safe way would be publishing selections of the upcoming season's trendy items and gently embedding affiliate links into articles, email newsletters, and posts on social media.
Programs: Luisviaroma, Gap EU, Yousporty, Sephora ES, Shop2gether BR, QQVestir BR, Ericdress, Pantaloons IN, Knowfashionstyle, H&M, Old Navy US, Banana Republic, Macy's, ChicMe, Ivorse.
Street sports
Home staying has turned more than boring and people crave outdoor activities. Roller skates, bicycles, scooters, and fancier gear—segways, hoverboards, unicycles—will find a quick sale once the asphalt shuffles snow off.
Programs: Lululemon US, Adidas BR, Nike, Private Sport Shop FR, Go-Sport PL.
We hope you managed to reap a good traffic harvest on the Singles' Day. But AliExpress has something more for publishers and, surely, consumers. On March 28, the platform is celebrating its anniversary and conducts a large-scale sale. Remind your users about it and make regular checks on AliExpress and Admitad to catch up-to-date information about deals, coupons, and promo codes.
Be ready beforehand: the retail giant will start warming users up a week before the big day. There's nothing different from the Singles' Day, so you can refer to our material here. That text also comprises a bunch of tips on dealing with similar sales.
And here, there is only one program, AliExpress.
---
May this spring bring fine weather and tons of leads!