20 Jun 2019
Affiliate programs popular in July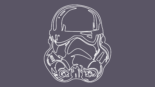 ---
July is coming and we must get ready for it. There are some marketing drivers which can be used for products and services promotion throughout the whole summer, we have listed them in our previous article "Affiliate programs popular in June". But in this article we are going to discuss which occasions are applicable only to July.
---
Independence Day
---
July 4th is a big day for all Americans. The US citizens are very proud of this day and spend it with families. They celebrate it all together by going to parades and festivals, making BBQ parties, going to beaches and amusement parks, and even sailing, it is summer time after all.
So what to promote before the day of the celebration? If you have audience and subscribers from the United States, it is your time to earn a decent amount. Of course, don't forget about clothing and accessories with the flag colours, flags are also a popular purchase at this time (goods from China can be helpful). Tickets to different historical museums to find out about the background of this day. Food, snacks, drinks and other supplies for BBQ parties and camping. Furthermore, add relevant remedies to your content such as sunblocking cream, anti insects sprays, etc.
Relevant program categories: Clothing&Shoes, Accessories, Goods from China, Leisure&Entertainment, Food&Food delivery, Health&Beauty.
---
Tour de France
---
A huge sports event is held from July 6th till July 28th. Riders from all over the world travel to France to take part in this competition and to try their luck.
Although the participants buy their tickets long before the race, spectaculars from Europe can buy impulsively the train/bus tickets right before the tour to go and see it. Thus, tickets, accommodation, and other services from travel category should be promoted before the race. Create interesting articles/videos about this event, in addition, describe other places nearby which tourists can visit and some subscribers may decide to go.
Apart from the travelling segment, promote clothing, shoes and accessories for cycling so that if someone decides to try their luck in riding a bike, they will find all they need in your article/video.
Relevant program categories: Travel&Tourism, Sports, Health&Beauty.
---
Comic-Con International
---
Colourful, crowded and loud event on the streets of San Diego will be held from 18th to 21st July in 2019. It is a non-profit entertainment and comic convention held annually in San Diego. People from many countries come to the city to participate in this event, enjoy the atmosphere and meet new people who have the same interests. The distinguishing feature of this convention is that most visitors wear costumes of famous superheroes, anime characters or other stars which they like. And the majority of them don't buy the outfits but enjoy the process of creating them by themselves. Goods from China can help participants make the costumes cool but not expensive. Accessories from different stores can be also relevant. If you know this area well, you can create an article or video tutorials on how to make the costumes as a sort of DIY videos. You can also make a selection of cheapest and fastest costumes for Comic-Con. And of course, don't forget to add affiliate links to earn the reward.
In addition you can offer some interesting games with cool graphics for those who cannot attend the convention but have to stay at home.
Relevant program categories: Goods from China, Accessories, Clothing&Shoes, Online Games.
---
International Friendship day
---
An enjoyable day for BFFs all around the world. On this day friends meet to go shopping together or to get mani/pedi and in the end spend the day at some cozy restaurant. One more way to celebrate this day is to cook together favourite meals. And what can be more convenient than ordering the ingredients online a couple of days before the day? So provide your subscribers with such an opportunity and share with them some groceries where they can order products online. Furthermore, there are those people who don't want to spend their time on cooking but they would rather order lunch, so don't avoid such audience either.
But it is not the only thing that people do to celebrate the day of friendship, many users prepare thoughtful gifts for their beloved friends to make them happy on this occasion. Usually, it is something small and not expensive like a friendship bracelet, books or other things to remind about their friendship. Note that children adore celebrating such days and thus target the parents promoting them some inexpensive gifts which they can buy to make their children happy.
Relevant program categories: Food&Food delivery, Books, Gifts&Flowers, Kids Shops, Accessories.
---
Seasonal sales&Future trends
---
July is the peak of mid-seasonal sales, it is the time when big stores need to get more room at warehouses for new autumn-winter collections. Shopaholics start their hunt for the desired products at the highest discounts. That is why do not forget to check if affiliate programs provide the following opportunities: landing with discounts and nice deals, updated coupons and promo codes. Such advertising materials will help promoting products much easier.
And if you check the magazines and online sources to find out what will be popular during the next season (autumn-winter), you can start promoting and advertising these shoes and clothes before everybody. It will help you have less competitors later.
Relevant affiliate programs: Clothing&Shoes, Accessories, Kids Shops.