16 Dec 2020
Affiliate programs popular in January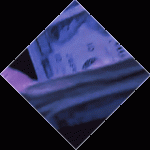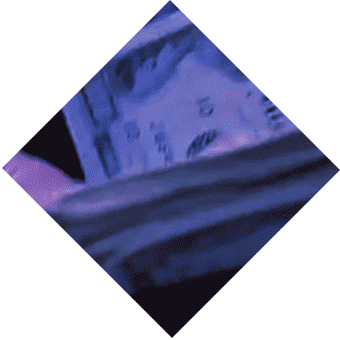 They say January is one of the less active months for e-commerce. People buy reluctantly, while sellers prefer to hold on and rest. But we don't have time to waste! Moreover, late January is the time of sales and—as you may guess—large profits for publishers! Taking off that cheerfully, let's discuss how to earn in the first month of the year.
We'll talk about the niches natural for January, what new and unexpected things to wait for in January 2021 and what offers to not drive traffic to.
Important! Always pay attention to the GEOs which your affiliate programs target. For this article, we have chosen countries from the WW (worldwide) category: Europe, USA, India. However, some programs have prefixes that help you determine which country the program belongs to (for example, It for Italy, Pl for Poland, In for India).
Common niches
Lockdown continues
In many countries, citizens experience the second quarantine wave. This means it's time for them to order stuff that will make their home stay cozier, more productive and cheerful. So reengineer your creatives to carry this message. Invite people to read (drive traffic to bookstores), take up new hobbies (e.g. board games, art), watch movies (online theaters), play video games (come on, PlayStation 5 has been released lately!).
Speaking of, you don't have to find the perfect timing for promoting food delivery: it's always perfect. And we both mean holiday treats including fast food, junk, and gourmet foods, and healthy food. With that, you can promote healthy-lifestyle offers promising to help drop some after the holidays—just what people promise themselves before the new year starts.
Programs: Perfume's Club, Foodspring, Bodum, Society6, AbeBooks, Banggood, DHGate, War Thunder, Geekbuying, Zolpo IL.
Sales
Clothes and apparel see higher demand starting from mid-January. And this has clear underlying reasons: People still need warm clothes and can't miss them sold at good discounts (way cheaper than in early winter). Besides, January is the month of huge sales. New collections come into the spotlight, and the previous ones must be sold as well. Remind people of the upcoming period of value deals, create price comparison banners, write texts about winter trends and deals.
By the way, sales span not only clothes and apparel but also bed linen, winter sports gear, and other e-commerce segments. Employ the same approach as during other major sales (e.g. Black Friday and 11.11).
Last but not least, advertisers offer publishers coupons, discounts, and cashback options the whole year—all to bring it more users.
Programs: Lululemon US, Adorama, Gear Best, AliBaba, Macy's, Skip Hop, ChicMe, Ssense, Berrylook, Ivrose, Carter's, Hunkemoller, Ivory IL, Lampade IT.
After holidays
Once the festivities are over, it's time to care about yourself. People will actively (even too enthusiastically, but it's OK for us) respond to calls to gather, cheer up, drop some pounds, and get more productive and finer than earlier.
Delivery of healthy ready foods with pre-calculated calories, beauty/self-care/sports products—it's easy to promote all this with content (relevant texts like "How to Get Yourself in Good Shape at Home with Cost-Efficient Implements"), targeted ads (focusing on people who have recently subscribed to healthy-lifestyle communities), contextual ads (check out popular queries), and banners.
Programs: Freshly US, Qualityfood, Luckyvitamin, MyVitamins UK DE, Boddess IN, Private Sport Shop, iHerb, Yousporty, GAP EU.
Less obvious
You may think children have already gotten their gifts and kids' products could be put aside for a while. Wrong! Kids never stop loving new things and gifts. And after the holiday season, stores sell off toys and gadgets they expected to realize before or during the holidays. Target the ever-green vertical, emphasizing value deals.
Don't forget the aforementioned promises on becoming better and stronger. And smarter. Speaking of the latter, you may want to invite knowledge-seeking people to subscribe to online learning services.
Besides, January is the boom time for car batteries that often die or lose their peak capacity at lower temperatures. In this regard, meteorologists forecast anomalously low degrees and extremely snowy winter in some regions of the US and Europe.
Programs: PatPat, Coursera, Skillshare, Blinkist, Novakid, Elctoys, Mothercare.
What not to sell
Some sneaky marketers state buying Christmas decorations right after the event is a great idea: Stores drop prices of Xmas trees, garlands, balls, illumination—all to sell off the shelf-dwelling products sooner. And discerning consumers grab all those at nickel-and-dime prices to decorate their home in the next season.
But the truth is only few people think too far. Who knows what happens in a year? And you're not likely to draw attention to Christmas things after the holidays: people lose the spirits very soon, preparing themselves for work.
In winter, people start thinking of the summer vacation…but not this year. Fewer and fewer people are interested in early booking. So you can't do a lot here.
Laptops and desktop computers rise in value in January, when manufacturers announce new products. And electronics enthusiasts usually put away these purchases for later.
Country-specific programs
US
January 20 is the US federal holiday named Martin Luther King Jr. Day. An official day-off, it's accompanied by festivities, treats, and—most importantly—sales! Remind people that they can buy what they had aspired to get, at friendlier prices, and grab something for important people.
Programs: Onnit US, Best Buy US, Banggood, Shein, Romwe US.
Europe
In Europe, the official holiday is January 6, Epiphany. Gifts (especially for children), food delivery, and festive attires will be eagerly sought again.
Here's another trigger for those driving traffic to French programs: start of traditional winter sales in early January. Sure, value deals won't work in France exclusively, so monitor e-commerce studies and stats in various nations throughout the year.
Programs: DHGate, Bebakids, Souq, Rakuten FR, Lovelywholesale, Mytrendyphone, Yeppon IT.
India
In India, January is full of major holidays: Pongal, Lohri, Republic Day. New clothes, gifts, souvenirs, festive treats—traffic will flow into these verticals.
Programs: Zivame IN, Paytmall IN, MCDonalds IN, Magzter IN.
---
We wish you great holidays, snowy January, and impetuous traffic flows!