23 Mar 2020
5 Trends Changing Affiliate Marketing in 2020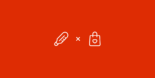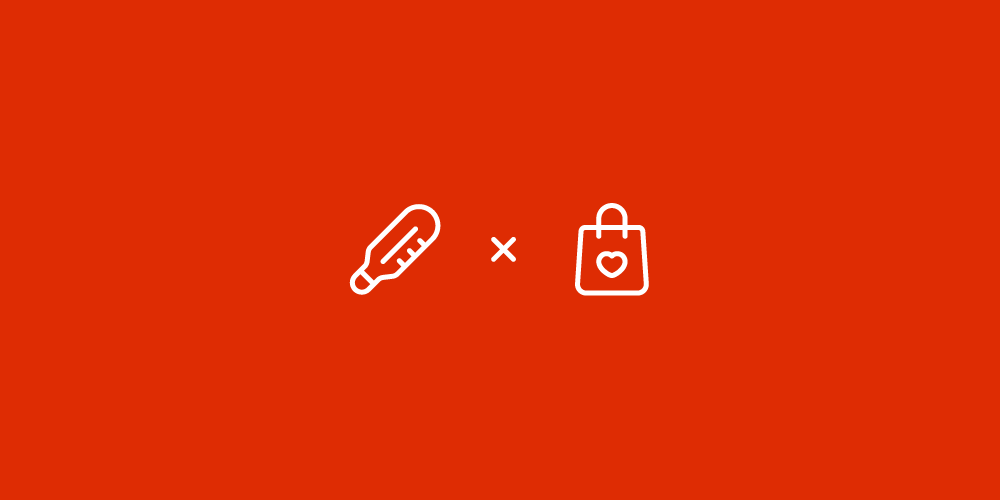 ---
With the constant growth of social media platforms' user bases and the increasing interest in the opinions of public figures and online personas, affiliate marketing has become more relevant now than ever before. To illustrate that point, 99 Firms has published statistics which showcase that more than 50% of affiliate-referred traffic comes from mobile devices, with affiliate partnerships generating more than 20% of annual publishers' revenue.
---
Whether you find yourself in the position of a publisher looking for new affiliate marketing trends to implement or an advertiser looking for ways to approach your target audience in a new and exciting manner, 2020 has brought a plethora of innovation to the industry in that respect. According to Hosting Tribunal, a well-crafted affiliate marketing program can increase a business's revenue by up to 30%, while 94% of businesses rely on more than one affiliate marketing network or campaign at any given moment.
With that in mind, let's take a look at some of the most practical affiliate marketing trends which you can implement into your advertisement strategy in 2020, as well as the value behind doing so in the first place.
---
1. Global Diversification
---
When it comes to choosing your influencers, casting a wide net is the name of the game in 2020. Opting for tried-and-tested choices such as celebrities with multi-million followings on social media will cost far more and, potentially, perform worse than if you chose five smaller influencers to work with.
In order to reach a wider and more diverse audience with affiliate marketing content, you should aim to hire a global group of influencers from different countries to solidify your brand's local impact. Coupled with writing platforms such as Top Essay Writing and Evernote, you can standardize your brand's message and coordinate your influencers around the globe to deliver a unified campaign to their followers and thus increase your business' ROI.
---
2. Higher Emphasis on Micro-Affiliates
---
In a similar vein, micro-influencers, as well as small, local, trusted affiliate advertisers have become more sought after by business' in recent times. Given the large reach and global popularity of large influencers and celebrities, their pricing has also seen a spike which may not be affordable by many small or mid-range brands out there. According to Business Insider, the popular Twitch streamer Ninja has sealed an affiliate marketing deal with Microsoft's Mixer at $20-30 million, however, Microsoft's reach and performance haven't reflected their investment adequately, taking the tactic of investing into high-profile advertisers into question.
Giselle Ryan, Head of Content Marketing at Subjecto had this to say on the subject of micro-influencers: "Working with a select group of smaller social media influencers or bloggers will paint a positive, pro-consumer image of your brand in the eyes of potential followers and customers. Alternatively, opting for expensive influencers with high reach and following will signal that you are willing to pay large amounts of money for your brand to become associated with a said influencer – make sure that your choice reflects your business' resources and long-term goals adequately".
---
3. Long-Form Influencer Affiliation
---
While short-form content and directed affiliate marketing campaigns might be impactful momentarily, building a longer, more stable relationship between publishers and advertisers is slowly becoming the norm. If you are a publisher, finding ways to sweeten the proverbial pot for influencers and have them promote your brand, products and services indefinitely will allow for much more trustworthy messaging to form with the audience base.
Similarly, advertisers want stable income and engagement with brands in need of influencers, making the trend a win for both sides in 2020. In conjunction with writing tools such as Classy Essay and Readable, affiliate marketing campaigns with an emphasis on long-form collaboration and content plans can successfully become a reality.
---
4. Variations in the Content Mix
---
Even though affiliate marketing is a self-explanatory term familiar to both customers and advertisers, the term itself doesn't dictate which content types and channels should be used to implement it. This brings us to a much-needed breath of fresh ai r in terms of creating a dynamic and approachable content mix for audiences to enjoy and engage with.
Whether it is written content, videos, podcast-format audio recordings, live social media sessions or a mix of the above, advertisers have a much broader spectrum of content types to choose from in 2020 than ever before. Likewise, publishers can adjust their affiliate marketing business model and pricing structure to better accommodate their target audience's expectations, making it easier to direct the messaging going forward.
---
5. Time-Limited & Exclusive Offers
---
Lastly, while FOMO is not a new sales methodology on the scene, it can significantly increase your affiliate marketing campaign's performance in 2020. Given the increasing emphasis on short-form content consumption and decreasingly-short attention spans, Fear-Of-Missing-Out (FOMO) can be utilized both from the publisher's and advertiser's perspective.
As such, affiliate links, promo codes and exclusive deals can be paired with carefully crafted copywriting messages, calls to action and purchase incentives written through platforms such as Studyker and Hemingway Editor. In doing so, you will effectively ensure higher profitability and engagement for the affiliate links and content, making the campaign worth your while.
---
The Value of Implementing New Affiliate
Marketing Trends in 2020
---
Now that we have a clearer picture of the direction in which affiliate marketing is headed in 2020, let's summarize its value and the reasons why you should continue to rely on it. As with any content marketing strategy, the core purpose of affiliate marketing is to ensure that your content goes viral and subsequently leads to more sales, conversion, word of mouth and positive brand outreach.
Given the increasing trust and value of influencer opinions on the web, there is no better time than now to double-down on affiliate marketing and create a stronger market presence for your business or the brand you advertise for. As such, some of the most beneficial reasons to change the game up and keep your affiliate marketing campaign in line with modern trends include:
Flexible and on-the-fly modification of content, message and KPIs

Transparent performance tracking and data analysis for future campaigns

Competitive brand exposure via modern platforms such as social media and blogs

Ability to build long-term trust with your brand's followers at per-conversion costs
---
In Summary
---
Taking your first steps into affiliate marketing waters can be daunting, no matter how large of a following you have or how well-established your brand is on the market. If nothing for else, affiliate marketing should be valued for its free link building facilitation and the brand positioning you will achieve by working with online influencers. Explore creative ways in which original content and competitive deals can be integrated into affiliate marketing, accompanied by the above-discussed trends in 2020 and beyond.
---
Bio: Nicole D. Garrison is a content strategist, writer, and contributor at a number of platforms for marketing specialists such as Write Scout and NotBusinessAsUsusal respectively. She is a dedicated and experienced author who pays particular attention to quality research. Moreover, she runs her own blog LiveInspiredMagazine.