8 Feb 2019
Tools and services to analyze and optimize YouTube channel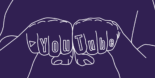 ---
The demand for video content is growing drastically as well as the influence of video ads on customers. Therefore, publishers shouldn't miss their chance and use YouTube as a traffic channel. In the previous articles we examined how to create a business channel on YouTube and make money on it, now we are going to review how to estimate the channel efficiency. When publishers take a YouTube channel as a serious project, it is essential to analyze where the traffic comes from, what content works the best and how to increase the results.
---
In this article we are going to examine top services and plugins that are commonly used by channel creators to
vidIQ is a YouTube-certified Chrome extension that helps grow loyal audience and understand what works on YouTube and which phrases or tags should be used to increase engagement and to get the video to the top. The service provides a free plan to get started, and if you enjoy the work, you can upgrade it to a pro or any other plans. We can assure you that it works as we use it to analyze the work of our YouTube channel.
Additionally to detailed analytics, vidIQ has designed a checklist that can be handy when uploading a new video. It shows which points of the list you have forgotten to fulfill.
TubeBuddy is a YouTube-certified browser extension which is suitable for both beginners and professionals. The main features are tag explorer which helps you to find the most popular tags; upload checklist so that not to forget any important aspects; suggested tags and keywords rank tracking which help improve video SEO, quick-edit toolbar and others. There is a free plan which provides lots of opportunities for beginners, but you can always upgrade to the pro or higher plans.
Socialblade is a popular tool to analyze statistics of your channel or your competitor's. The whole process is pretty simple, if you want brief information, you just need to enter the username in the search bar and you'll get the data. The provided statistics show the total grade of the channel, estimated earnings, Youtube progress graphs. You can also compare your channel to the competitor's. Apart from analytical data, Socialblade also provides Expert Advice — a 60 minutes individual consultation of your channel held by a member of Socialblade team.
YouTube Analytics is a free integrated tool provided by YouTube that can be found in the YouTube Studio. The platform collects and analyzes data throughout the existence of the channel what is very useful to the channel creators. It is possible to examine the overview of the channel as well as check the detailed statistics upon traffic sources, audience interests or geography, and videos. It is better to start from this tool as it is provided by the platform and displays data clearly and enough for primary analytics of the channel and videos.
Here are some more ways to increase video SEO without leaving YouTube:
If you are looking for the keywords to your video, simply start entering one keyword in the search bar and YouTube will show the most popular queries starting with this word.
To find more queries with the required word, type _ and add a space before the word
Hootsuite is a platform for simplifying the simultaneous work with several social media networks. It is useful for those who use several channels for promotion. The platform top features are content scheduling, brand protection, content curation, analytics, and team management — you can decide how much access you are ready to provide to each team member. There are four plan options which price depends on how many features you want to use. You can also request a 30-day trial.
Agora pulse is a tool to manage all social media accounts in one place. It identifies the best content — the posts with the highest reach, helps to realize what your audience wants to see, schedule your content and even answer the conversations in one place. Besides, it was created to help structure the work of both small and large teams, thus you can be sure that it will meet any requirements. But the tool may seem a little expensive for beginners, however, you can start a free trial and check if it is what you need.
Canva is a free photo editor which you can use to create bright and creative thumbnails to attract viewers to the videos from the first sight. This service offers many different templates which meet the requirements of different social networks.
---
There are far more services and tools that channel creators use to improve video SEO and increase audience engagement. We will talk about them in our following articles, so stay tuned.