20 Feb 2019
Affiliate programs popular in spring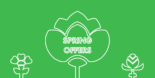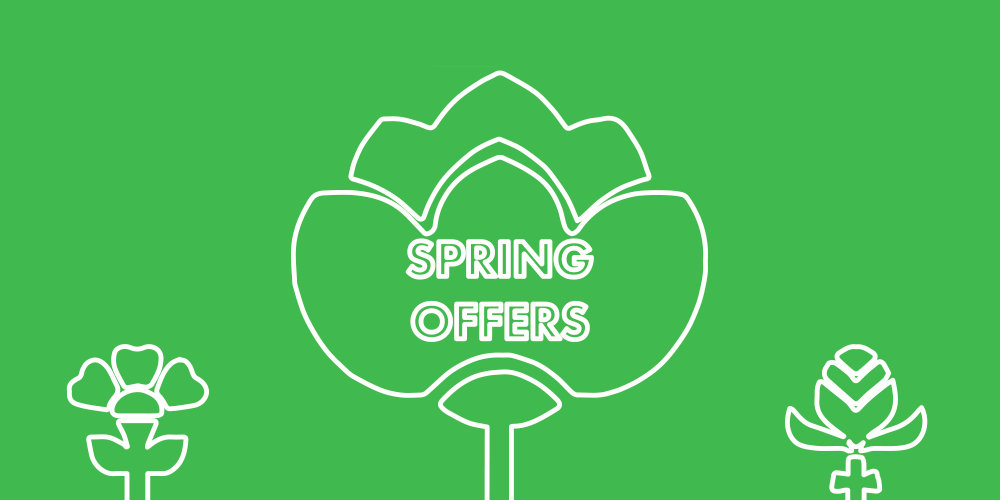 ---
It is essential for publishers to understand seasonal customers behavior in order to understand which offers it is more relevant to promote and to prepare creatives and content with affiliate links in advance. In this article we are going to discuss the offer categories which will be the most demanding in spring.
---
March
---
March begins with a special day for women all around the world — International women's day. Each country has its own traditions on how to celebrate it. In some countries people take this day as one more opportunity to remind women how much they mean to their beloved ones and to thank the women for their work and support. According to the statistics women often receive flowers, sweet presents, gift cards and other gifts on this occasion.
Then comes the green holiday — St. Patrick's Day. Although historically it is an Irish holiday, nowadays people throughout the world make parties with various kinds of food and drinks (especially beer) where the main rule is to have a festive spirit and to wear something green. Advertise hence everything green from a simple green t-shirt to a leprechaun costume, don't forget about accessories — various buttons pins, hats, boots. Besides, it's also common to see kids and adults with their faces painted and hair dyed in green color so include makeup in your promotion as well. Products from the category "Goods from China" will help to make this day happy and not to spend much on costumes.
AliExpress birthday is a huge sale and you should get the most profit out of it. According to the data of the previous year, the most popular and profitable categories were cellphone & accessories, consumer electronics, sports and outdoors. Content projects generated lots of traffic which proves that good content + nice discounts produce great results. Share the content (videos, articles, posts) as well as place any other types of ads at least 1,5-2 weeks before the actual sale as the competition in this season will be significantly higher than usual and you should prepare your audience in advance to assure that they'll buy products via your affiliate links.
---
April
---
Easter is an important holiday for many people. Usually, people spend this holiday among their family having meals and celebrating it together. Each country has its traditional Easter meal which requires special ingredients that will be on demand before the holiday. Thus, don't neglect the offers of groceries delivery and regular food delivery when preparing ads and content before Easter. Content projects can also share ideas on how to diversify regular Easter dishes.
If talking about gifts for the Easter, anything in the shape of a rabbit or an egg like a rabbit pillow will work. Likewaise, common gifts for children are chocolate eggs or toy rabbits. Painting eggs is a popular way to spend the holiday and it usually requires many eggs, so remind users to buy enough eggs in advance.
With April comes warm weather which means that people start going for picnics and they need supplies for that, therefore you can promote the relevant offers like groceries or electronic appliances like outdoor grills, for instance. Picnics often include sports activities like riding a bicycle and so on, thus you can create an article with picnic ideas, additionally displaying such sorts of sports equipment as skates, bicycles and also summer sports clothes.
Keep in mind that as soon as spring comes, gardeners get back to their business. Users interested in gardening start searching for new equipment, seeds, bushes, and other products from the categories "Household appliances & Electronics" or "Hand & Power Tools" as well as they decorate their summer houses, so take a look at the category "Furniture Home Decor". Furthermore, many gardeners take their pets with them to summer houses and they purchase such goods for pets as special medicine so that insects don't annoy their four-legged friends, as well as food for them.
In addition, many people start planning home or summer house repairs at this time — they surf the Internet searching for the best materials, decor ideas, matching pieces of furniture and other relevant supplies. In this case the products from the categories "Furniture & Home Decor" "Household appliances & Electronics" will be relevant for promotion.
---
May
---
May starts with Labor Day in many countries and people have a day off on May 1st. Sometimes people take this additional day off to go for traveling. It can be a short trip to a nearby city, or it can be a long tour abroad. Start advertising traveling offers in advance as many users need time to think over and they don't buy tours at once. If people don't go anywhere, they still want to enjoy this day, for example, by going to the cinema or go shopping. Check out the products/services from categories of offers like "Leisure & Entertainment", "Travel & Tourism".
Mother's Day is also a big occasion in May. On this day people thank their mothers for all their support and love and give them various gifts. You can share the gift ideas with your subscribers, for example, it can be a compilation for goods below some exact price or a compilation of goods upon the interests like "Best cooking supplies". The following categories of offers may come handy "Gifts & Flowers", "Health & Beauty", "Accessories", "Arts & Crafts", "Clothing & Shoes". Don't forget that you should target children and help them find the perfect gifts for their mothers. Delivery of ready-to-eat meals or ingredients is also a profitable type of offers for this occasion.
Alright, the next is summer shopping — many people try to buy clothes in advance in order not to face the fact that there is no needed size of a garment or pair of shoes. Thus start promoting summer clothes at the beginning of the month as summer weather often comes in the middle of May or even earlier.
And the last but not the least, in May some people recall that summer is close and they still don't have that summer body they wanted. That's when you can help them find gym cards and also buy sports clothes that will help them to work out more effectively.
---
Hints
---
There are some aspects of promotion which is better to take into account in order not to lose interested traffic. Here are some of them:
First of all, it's content usability. If you have a content project, not only you need to make money on your audience, but what's more important is that you should increase the loyalty of your subscribers. So no matter what you share either it is a video, an article, or a post, it must be useful and help your audience find what they need. Even if you cannot find some sort of products which you want to promote in the catalog of offers, it is ok, provide direct links to these products and additionally add affiliate links to other products. For example, you cannot find an offer of a restaurant which you want to promote as a way to celebrate Mother's Day, it is fine, provide a direct link to them, but add the affiliate links to the gifts or flowers which can be given.
Then it's mix of content — try to diversify information which you provide to your subscribers. Add videos to your blog or make a video of different formats. You can also mix topics of content. For example, if you are going to promote products for traveling, you can advertiser tours as well as gadgets and relevant clothes. But don't experiment too much, everything has limits.
Make it bright and creative. Competition during this season is pretty high, so make sure to create attractive pictures, film funny videos, create curious headlines — everything that will stand out.
Provide the content relevant to your audience. For example, as we have said about promoting gifts for Mother's Day. You shouldn't provide tips for mothers on how to find a gift or to celebrate it, but on the contrary, you should target children to help them select the gifts.
If you promote products from the category "Goods from China" as a gift for some exact occasion, do it like 3-5 weeks before the occasion as these goods should be delivered and it usually takes approximately 2-3 weeks depending on the location.
Don't forget about mobile traffic as users tend to use smartphones for choosing goods.
---
In this article we have shared the main shopping trends of spring which you can use in the promotional campaigns. Remember that both advertisers and users appreciate valuable content and soon we will describe a new Admitad tool "Offline promo codes" which will help publishers owing content projects provide their users with nice discounts.