26 Sep 2018
How to choose products for a dropshipping store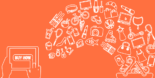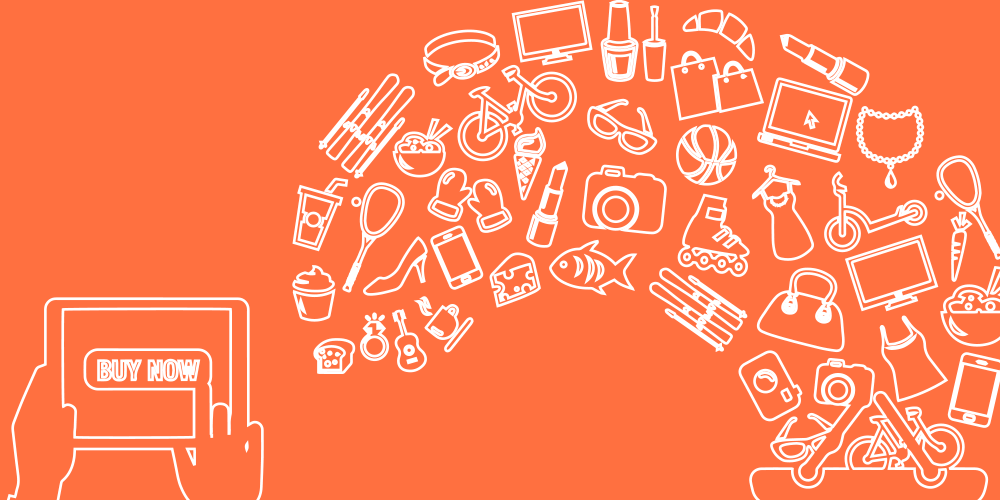 In our previous article "Dropshipping? What's that?" we have discussed what dropshipping is, and how a newbie can create a dropshipping store. But before launching a store it is essential to think of the product aspect. An owner should decide which products will be sold at the store. There is no sense in adding random goods of all categories as it will be a mess, customers will get lost and thus they won't buy anything. It is much wiser to determine a category for your shop and add products accordingly. Today Admitad Academy is checking all possible ways to make the store the most demanding.
---
Trending niches
---
Let's review the trending niches which are commonly found in the dropshipping business:
Women's clothing. This category will never get out of date as the majority of women like to buy something new each new season. If you are not sure what is in fashion right now, check the stores of fast fashion retailers like "Zara", "H&M", "American Eagle" "Forever 21" and so on, these companies are professionals in the clothing segment.
Men's clothing. Also a flourishing category due to the fact that some men don't need "offline shopping". They prefer to find a desired apparel at home in the comfort instead of going to a crowded department store.
Goods for kids. Parents love to spoil their children with some new piece of clothes or a new toy or cute accessory what increases sales of dropshippers.
Accessories. Many customers like to buy not expensive but trending accessories online as it is usually cheaper to acquire it through on the internet rather than in offline shops.
Sports products. We dare to say that sport and a healthy lifestyle is a trend now what's actually good. Nowadays going to gym is a special ceremony which involves special fashionable clothes for gym, bottle, protein shaker, sports bag and several photos before, during and after a workout. This provides a nice opportunity for the dropshippers to equip sportsmen with all what they need.
Trending products. By this we mean all products which are on trend now. For example, some time ago spinners were in top and dropshippers made good money on selling them but it was a short-term trend. Then there are some goods that can remain bestsellers longer: fitness trackers and strap bracelets to them, cellphone cases with protection glasses, sneakers, products with movie prints (Marvel, Star Wars, anime). Dropshipping services always have a list of best selling and trending goods and you can import them to the store. You should be careful with this category as trends don't last long and you may lose the loyal customers if you constantly update and change the products at the dropshipping store and there is nothing stable there.
Seasonal goods. Each season has its own trending goods, for example, in summer they are swimming suits, sun cream, sunglasses, some tops, shorts, different accessories. In winter you can sell cozy blankets, home uggs, sweaters, gifts for Christmas, candles and so on. Also, the seasons of high sales are always before a big holiday such as Christmas, Halloween, St. Valentine's day and others, so make sure that your store has something interesting to offer during the preparation period. The customers will know that at any season they can visit your online store and buy some products relevant to the season. Plus if you have goods for each season, some customers who plan to go on vacation to Mexico in January will buy needed stuff from your store.
Traveling. There are many types of traveling — camping, sightseeing, gastronomy tours and so on. All travelers need some set of products which they will need while they are away from home. For example, talking about camping, it can be a torch, tent, dishes, spray for mosquitos, windproof jackets, power banks and so o. Thus you can create a store which possesses the goods for travelers.
Pet goods. Pet owners are usually passionate about their little friends and they are ready to buy them lots of random stuff, clothes, and toys.
Hobbies/ Professional products. For someone taking photos is a hobby for others it's a way of making living. The same we can say about painting, makeup, cosplay, tattoos matching, some extreme sports and any other hobby which has customers.
Convenience goods. Any not urgent goods that custormers need but they are ready to wait for them. For example, a pack of bags for the vacuum cleaner or something for kitchen or cleaning.
You can sell any category of goods if you are sure that it will work. We have mentioned the top niches which are popular around the world. But the main thing that you must remember about trending niches is that they are also very competitive, many dropshipping stores want to sell such goods as they are the most profitable ones.
---
The universal formula of trending product
---
The product should be:
Attractive
Bright
Trending
Original
Relatively cheap
You must want to buy it by yourself
The product should catch the eye of each user who visits the store even if they have come to buy something else. Dropshipping stores often sell products for impulse purchase what means that a customer saw a product and immediately decided to buy it without any hesitations. To increase the chance that the product will be bought at once, it is better to choose relatively cheap products, it will motivate customers to acquire it right when they see it without putting off. If you are in doubts about some product, check the statistics on its search on Google Trends, it will help to make up your mind whether it's worth importing or not. Not only you will see how often the product is searched, but also where the customers of this product are located.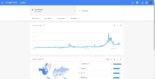 Free shipment, sales, discounts, bonuses and other motivational components will also help the customers to purchase the goods.
---
Check-list before selling
---
Before start selling a product, you should make sure that all information about it is correct and that the customers won't get confused. Here is the list of points which should be checked:
Bright quality photo of the product. And the more the better. A user needs to see how this product will look when used. But don't forget to remove the logo of the supplier.
Product description. Adjust the description of the product after importing but keep all essential information such as materials, sizes and so on.
The price. You import the product with a supplier's price, but you cannot sell goods at this price. You need to also include the cost of delivery, promotion, your profit, etc.
No active links in the description of the products.
You can also make a trial order from your store to check if everything is working properly and there are no errors in the system.
---
How not to do
---
Copyright.
Sale of weapons and other dangerous goods. Even facebook won't let you advertise such products. And no promotion — no sales.
Sale of fragile products. It's hard and expensive to ship them.
Heavy goods. It will cause higher prices, and problems to find the services which deliver such goods.
Technical devices. Customers may ask refunds and it is very hard to implement.
Belated trends. Don't sell the products which were on trend some time ago as it won't bring sales.
---
Where is the inspiration?
---
When you completely ran our off any ideas on how to diversify your dropshipping products, check the following sources for the inspiration: products:
Dropshipping and e-commerce services like 3dcart always provide information on the latest trends and the best sellers, so you can check the blog of the service which you use. Here are the blog posts with trending products of Dropwow and Oberlo. Moreover, you can subscribe to receiving the emails with the compilation of trending products what will be convenient as you won't need to search by yourself.