13 Sep 2018
Dropshipping? What's that?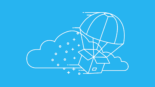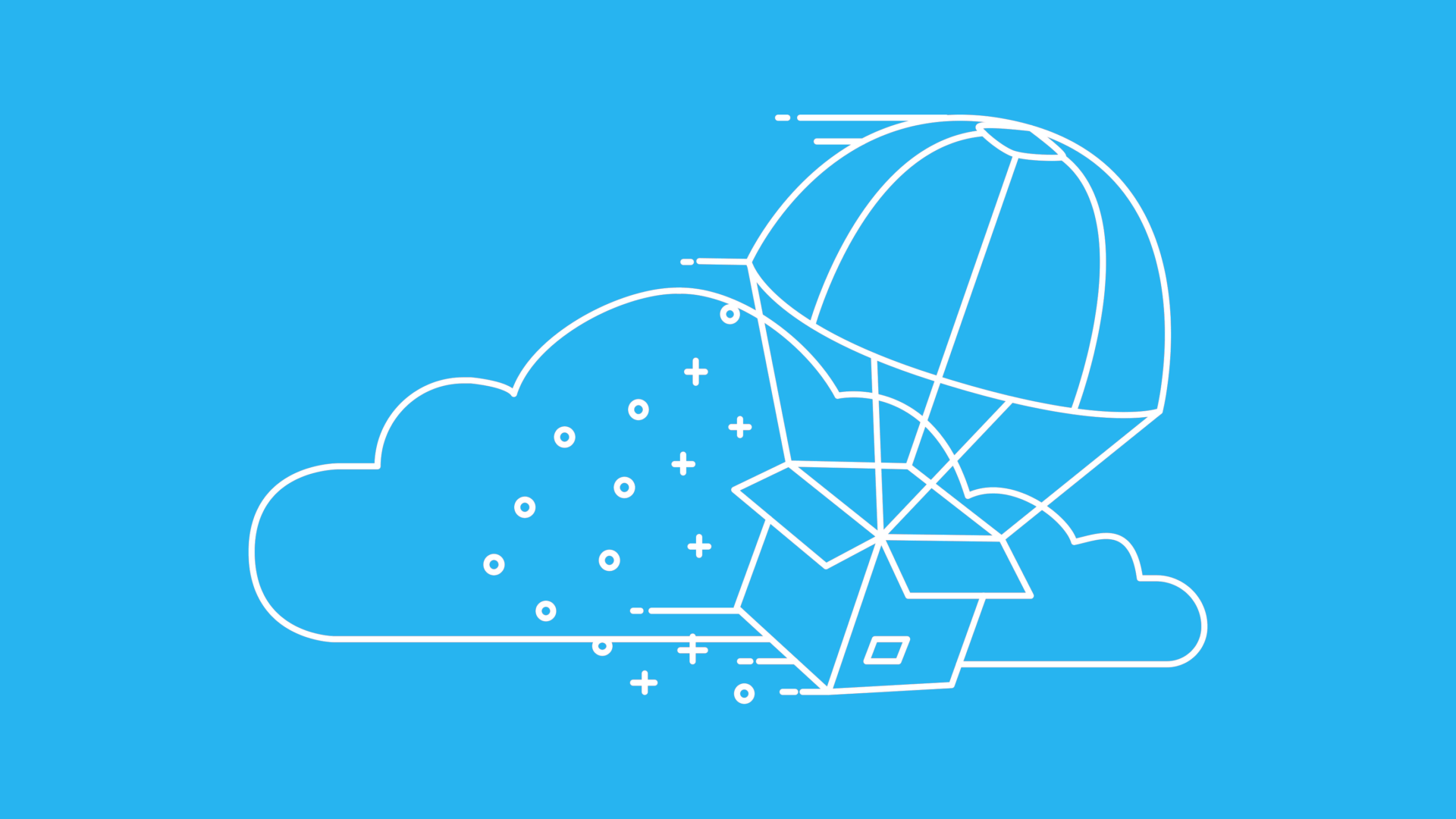 ---
What is it?
---
Dropshipping is a method when an online store sells the goods without storing and delivering them, but the suppliers (manufacturers, vendors, wholesale stores) deal with all these processes. The main task of the dropshipping store owner is to make an attractive online page with the display of goods and to set up proper promotion. So, basically, the dropshipping store is a middleman between customers and suppliers (manufacturers, wholesale shops).
That is how it works: a dropshipping store owner creates an online page with many interesting goods (either as a website or on social media), a user comes across this page and decides to buy something that he likes, he makes an order and starts waiting for the purchase. At this point, the online store, where the product was purchased, forwards the order and payment to the supplier who delivers it directly to the customer. The process is pretty simple, isn't it?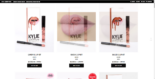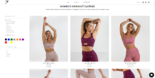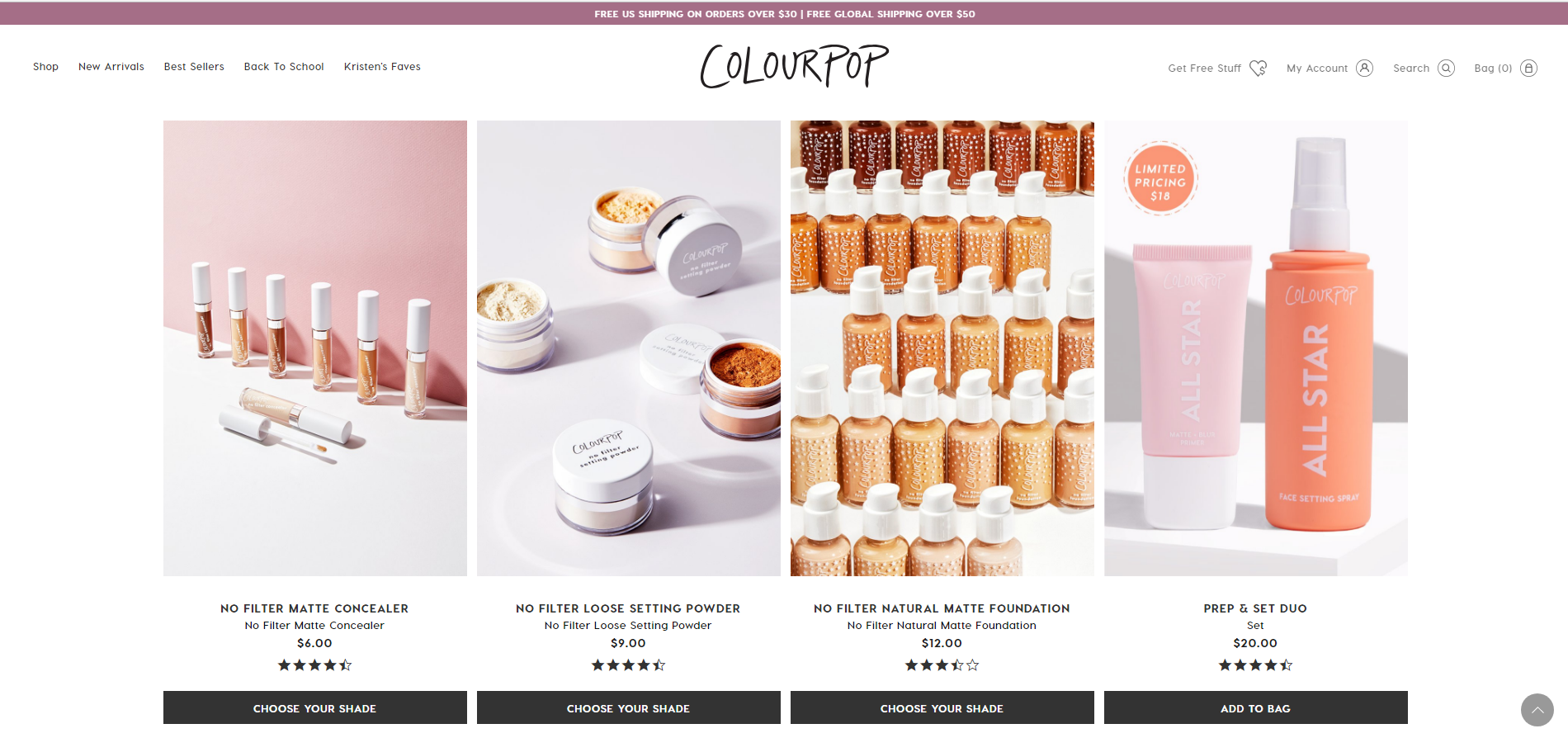 There are three main parties who participate in the process:
Dropshipping store. It is potentially your role if you decide to open an online shop. The stores launch websites with products placing all necessary information about the goods: sizes, materials, price, and other details. The shop also promotes them so that customers notice the products and buy them.
Customer. This is any person who makes orders in the dropshipping store and pays for them. The person can find the shop and products through an ad or simply by typing some query in the search.
Supplier (vendor, manufacturer, wholesaler etc.) produces and delivers goods to the customers.
Advantages:
No need to buy or store any goods what reduces the risks of losing investments to minimum.
Minimal investment. Your potential investments which will be far less than trying to open a regular online shop, for example.
Ecommerce is a trend now. More and more people start buying online each year.
Experiments. You can change goods on your online shop as often as you want as it is easy.
Freedom. All what you need to manage your dropshipping store is stable internet connection, and it doesn't matter if you have this connection at home or at the hotel where you stay for vacations.
Control your business growth by investing in the advertising when you suppose it is the right time, or, on the contrary, when you are on a low budget, you can cut it without any issues.
Suspicious customers who tend not to buy products from small shops or marketers will have no idea that it is a dropshipping store as it will look like a regular online shop. Moreover, customers who don't buy from marketplaces as they are not user-friendly and they don't offer support will buy from your niche store because they prefer personalized shopping process.
Disadvantages:
Shipment issues. Sometimes it can happen that an order is lost due to the fact that the supplier has many orders apart from yours, or the quality of a product is low what can disappoint customers.
Impossible to anticipate expenses and earnings what makes it harder to allocate the appropriate amount for the launch and promotion of the shop. But don't forget that you can always control your investments.
Low margins. But it usually happens in highly competitive niches like goods from China, so try to the choose less occupied ones.
Hard to choose the demanding but not very occupied niche.
---
How can I launch a dropshipping store?
---
First of all you need to be sure that you are ready to launch a store. You have to make up your mind on which products you are going to sell and which niche is the less occupied so that you don't have many competitors. The most popular niches are goods from China, cosmetics, clothes, accessories, jewelry, home & garden, goods for kids and sport equipment.
You have various options on how to choose a niche. First of all, you can make a selection of the most trending goods, to do so, you should always follow the fashion and be in the middle of all news, furthermore, it will be also good if you can anticipate some trends. One more option is seasonal goods — in winter you can sell blankets, sweaters, home boots, decorations for Christmas, in summer you can sell swimming suits, rubber rings for pools and so on. It can be also a shop with products of certain categories such as for hobbies, professions etc. You should carry out research before making a final decision on what to sell. We will make a separate article on how to choose goods for the dropshipping article.
Then you need to create a domain which should be easy to remember and not so difficult to type in. It is wiser to choose a domain which ends on .com, try to also include your shop category or brand name in the domain. Be sure to check if this domain is not occupied.
The next step is selection of CMS (content management system) for building your website. It is a platform which provides different codes, templates, plugins and other services which you can use to create an attractive dropshipping or any other online store. It also helps to manage the payment process.
Unfortunately or not, but you will have to pay for using a CMS. Usually, the systems provide several pricing plans with included features which you should pay for, the pricing varies depending on what you want to use for your store. While choosing the right CMS (also called e-commerce platform) for your needs, you should pay attention to the features they provide. You will need the following ones:
Themes/templates. When thinking about creating an online store, you have a certain vision of how it will look like, so check each CMS if it provides the theme that you like;
Number of products;
Payment options;
File storage;
Staff accounts;
Transaction fees. Some system charges for each transaction;
Analytical opportunities;
Sales channels;
Blog;
24/7 help service;
Discount codes, gift cards.
WooCommerce, BigCommerce and Shopify are said to be some of the most popular CMSs for dropshipping.
Lifehack. By the way, if you want to skip the building process and you are ready to invest a little more, you can actually buy a ready dropshipping store on such websites as Exchange or Flippa.
Then you need to choose a dropshipping service. Such services usually cover many tough processes which would take much of your time such as:
Automation process and convenience. You don't need to contact manufacturers about the orders, everything is done by the services. You can only imagine how long it would take to deal with several suppliers from different countries at once. Each service also provide a tracking number which will let you track the order since the moment it is made till the delivery to the customer.
Choice and import of goods. Dropshipping services usually have catalogs with a variety of products which you can import into your shop according to its assortment. The services are also responsible for connecting you with suppliers.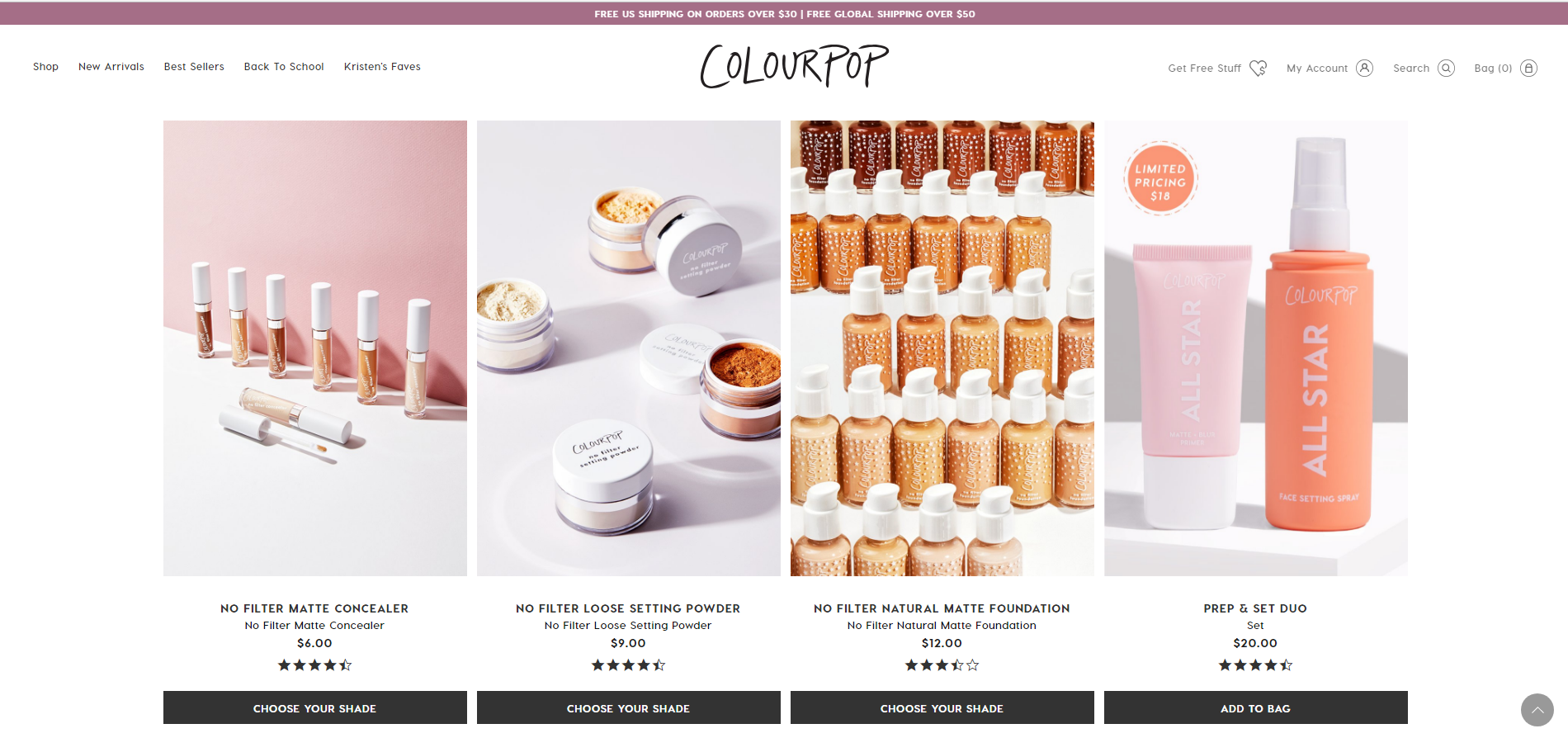 Shipment. The orders are shipped by the manufacturer (supplier), but a service takes care of making sure that everything is going well.
24/7 support in case you have any troubles.
The dropshipping and e-commerce services which we recommend: Dropwow, Oberlo, Dropified, 3dcart.
---
Target Audience
---
While choosing a niche for the store, you should understand who your target audience is. Each product category has loyal customers who will be there to buy these products, so you have to find this audience for your store as well.
In the beginning, it is better to target customers from the USA, Europe, Canada, and Australia. The customers in these countries are more used to buying online and they don't have any stereotypes that online shops can be scammers. Moreover, this audience is more likely to make impulse purchases and the majority of dropshipping goods are particularly the products of this category. Facebook has some data about his audience, so it will be much easier to target them.
Having reached stable sales, you can start expanding your sales to other countries where potentially your products will be well-sold as well.
---
Promotion
---
As for promotions, Facebook works well for dropshipping stores. It is better to allocate approximately US$ 300 for the start of promotion and make several tests every month. We recommend spending US$ 5 per one test which involves one creative + target audience.
When you promote the products through Facebook, you can choose Instagram for placement. Instagram is the social media which audience likes beautiful and bright pictures so you can use it for the advertising purposes of the dropshipping store. For instance, if you sell clothes, accessories or cosmetics, you can make appealing posts with bright photos and a nice description of the goods what will attract attention of the users. Moreover, when you promote the posts on Instagram, the users sometimes consider it to be their regular content and if they like the product, they will open the profile and check it. Don't forget that on Instagram you can do shoutouts through influencers what will attract more customers.
Make several and various tests while promoting your products in order to estimate which products and promotion campaigns work the most effectively. Don't give up after 2-3 unsuccessful promotional campaigns, it takes time and efforts to attract customers.
---
Approximate expenses
---
First of all, you should think well about which pricing strategy you will choose for your dropshipping store. Some dropshippers start with the strategy "Charge less than huge retailers do" what helps to attract customers to their stores. Let's take the calculator below as an example of how you can evaluate the potential expenses and earnings.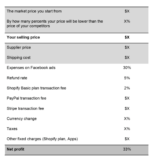 If you have chosen this strategy, your selling price shouldn't be higher the price of your competitors. The price will also include the supplier price, shipment expenses, CMS (in our case Shopify) transaction fee, payment service (Paypal, for example) fee and other expenses displayed in the calculator.
Keep in mind that in the beginning the profit can be small or it can be no profit at all as you are only starting and you need to spend more on promotion and attraction of customers.
---
Any useful services for analyzing?
---
There are some services which help to see how other dropshipping stores operate, promote their goods, choose goods for the catalog and so on. The list below describes the most popular ones:
xpareto.com provides a list of the best dropshipping stores. On this website you can find the essential data about your competitors such as daily traffic, rating, best selling, Facebook campaigns.
shopgenius.com is a tool to spy on your competitors. You can see the insights, analytics of ads which other dropshippers use to attract clients and to sell products.
thieve.co service with the compilation of trending products for any category.
---
Dropshipping VS marketplace
---
Although these two concepts of online shops look pretty similar, managing them is completely different. Here are differences between a dropshipping store and a marketplace:
When you have a dropshipping business, you don't need to purchase nor store the goods you sell, unlike when you have a marketplace.
Marketplaces conduct shipment by themselves, dropshipping stores leave it for the suppliers. However, it can be a disadvantage because marketplaces can offer express delivery or some other bonuses, but a dropshipping store cannot control this process.
Dropshipping requires much smaller investments.
Marketplaces set the price by themselves, and dropshipping owners should adapt to prices fixed by the suppliers. Dropshipping usually has smaller profit margin.
---
Some tips
---
Make sure that you store is mobile friendly in order not to lose mobile traffic.
Product photos should be of high quality and of one style so that it looks professional.
Allocate approximately US$ 300 for the start of promotion.
Contact page is very important. You should provide your customers with the ability to communicate with you if they need it. But don't worry that you will get thousands of emails, if everything is ok with the order, customers won't bother you.
Don't spend too much time and money on the design and decoration of the online shop. It is much wiser to spend this time and money on promotion of your goods as it will bring sales.
This type of business is relatively new, so it's high time to launch the shop and start selling products.
In order to be a dropshipper, you need to have the SP (sole proprietor) status.
Set up analytical services (Google analytics and Facebook Pixel, for example) in order to evaluate the conversion and attracted traffic.
In case of any troubles with shipment or product quality, it is better to contact the dropshipping services (Dropwow, for instance) instead of trying to reach the supplier.
Don't put off analyzing the sales. As soon as you launch a promotional campaign, track statistics and how much the conversion costs.
Don't forget about resells and upsells.
Influencer marketing can be also an effective way of promotion.
Customer like sales and deals, so make sure that you provide some.
If you want to find a few more tips, check out this article prepared by dropwow.com.