11 Mar 2019
How to earn on online games programs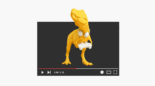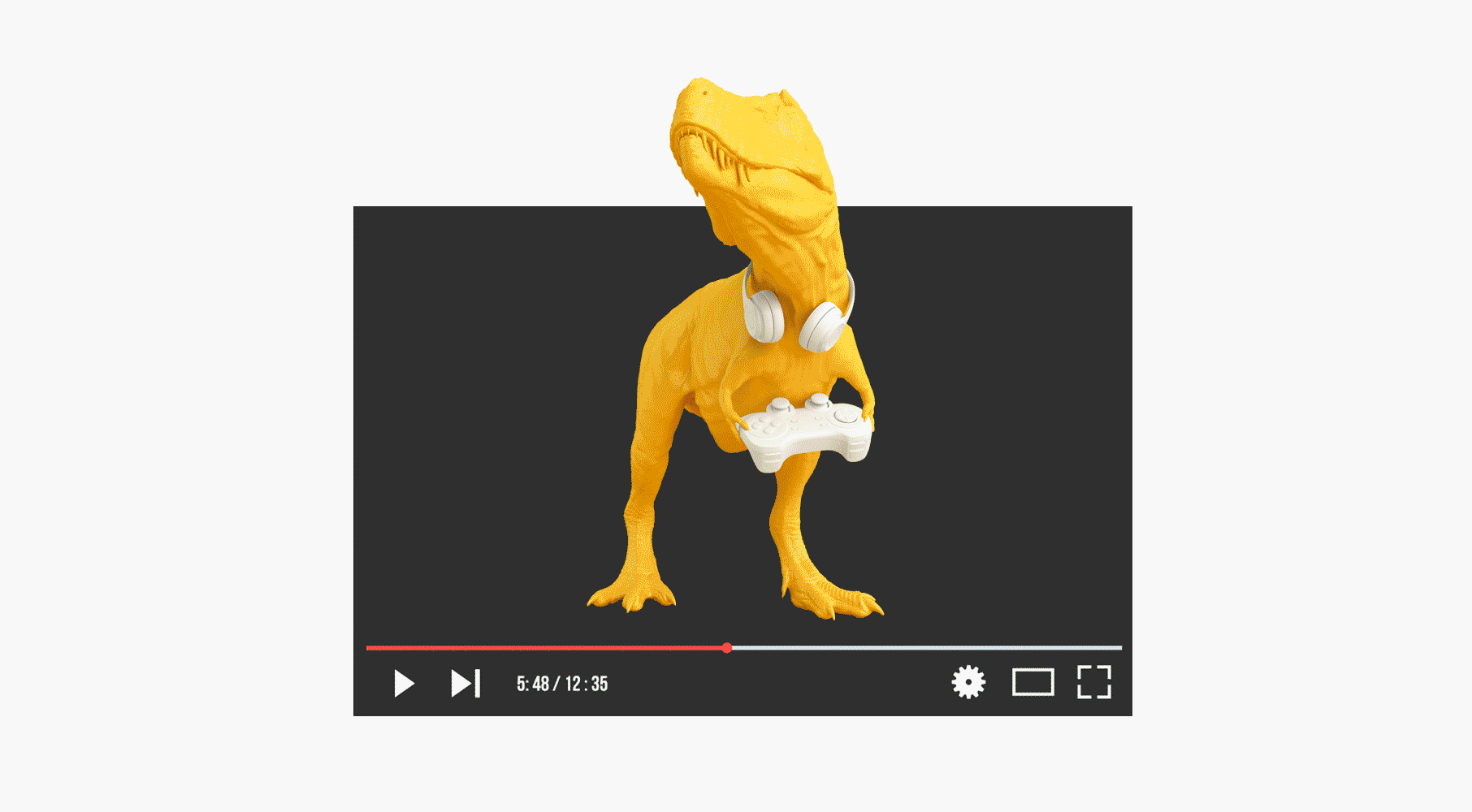 ---
Online games used to be associated only with teenagers playing after school but nowadays it is a common way to spend leisure time no matter the age, gender, profession, etc. Moreover, there are people who make fortune on online games — professional esports players. However, esports players are not the only ones who earn decent amounts of money on online games. If you are keen on online games and want to thrive on your hobby, affiliate marketing is just what you need. And Admitad Academy will show you how to do it.
---
Generally speaking, online games segment in affiliate marketing significantly differs from the e-commerce one. Thus let's separately review how beginners can start promoting the games they like, which possibilities and restrictions they face and which requirements the ad space should meet.
---
Why online games offers?
---
Below are a few advantages of online games offers over other types of offers:
Hold time is generally less than in other segments. Advertisers are able to evaluate the quality of this traffic type faster, and hence less time to approve or decline the actions.
It is easier for an affiliate to reach the goal: the reward is frequently paid for a registration (signing up) or for performing a simple action (which a target player will perform in any case if he/she decides to play the game).
Possibility to get individual conditions. The advertisers in this category tend to carefully analyze traffic of each affiliate, and, if possible, provide individual conditions to successful partners so that to help them make the work with the affiliate program more effective.
Managers "understand". Understanding the specifics of online games offers is an important aspect of successful cooperation. Only those who have experience in online games are able to assist and collaborate efficiently with partners in this category.
Alright, now let's examine the stages of working with game offers.
---
Traffic source selection
---
First of all, (same as working with any segment) you should define which source you will use to drive traffic. Let's take a look at several effective business models which affiliates use to earn money through affiliate networks.
YouTube channels with reviews, streams or recordings of gameplays. This is how it works — channel owners film videos about a game which they want to promote, they describe them and show different ways of passing the levels, then they paste the affiliate links to the game in the description of the video (or stream) so that viewers can play it by themselves. We have described the process of earning on YouTube.
Gaming sites with reviews and news. Affiliates gather the information like new game releases, news in the game industry and everything that relates to it on such sites. Users usually have an opportunity to leave comments on the news and communicate with each other about a subject mentioned in the news. Client games like Fortnite, Mutant Year Zero, World of Tanks will be suitable for the audience of such sites. They are generally monetized through affiliate links integrated right into the text or using a Moneylink (a tool which automatically turns all links into affiliate ones). Such sites also display many banners and branded content, the banners are usually of high quality and they attract much attention, thus CTR is relatively high in comparison with other segments of e-commerce.
Affiliate showcases with games. This model is pretty simple — an affiliate gathers many games on one website and sorts them by categories, then users visit it and select what they want to play. More developed showcases also provide an opportunity to rate the games. It is pretty difficult to drive target traffic to such sites, but once users visit a website, they start checking different games description to select one game they would like to play. Such websites work with both client and browser games.
Arbitrage. This business model does not require creating an ad space and filling it with content. In this case, affiliates buy impressions and clicks and resell them using the CPA model. There are various platforms to buy traffic such as contextual networks (Google), social networks (target ads) and teaser networks, but it is crucial that affiliates should make sure in advance that such type of traffic is allowed by the advertiser. The main advantage of arbitrage is that it allows driving much traffic fast, however, it is necessary to be careful — to monitor the limits and the quality of traffic (we are describing it later in this article) as well as adjusting settings and target strictly in accordance with the rules of the affiliate program (for example, displaying only to desktop users if an advertiser doesn't pay for mobile traffic).
Forums and fun websites about a game or a game category. By this we mean a platform where many players meet to discuss a game, ask a piece of advice about playing it or to find a team for some certain game. This model is the most interactive and, moreover, affiliates don't need to generate much content (it is created by users themselves), but still, it requires much attention as moderation is important. The best options to monetize this sort of sites are Moneylink and banners. However, keep in mind that when a forum is about an exact game, usually users are already registered in the game and you'll have to come up with other ways of attracting users who are not registered and will potentially become new players.
Communities/pages/groups on social media. Affiliates create communities/pages on different topics: about one exact game, game category, esports or online games industry (news, reviews, etc.). The pages often include funny posts because it is the segment in which humour and entertainment are converted well to sales. Traffic on such sources is monetized by affiliate links placed in the posts. There is an aspect which you should take into account: most traffic comes from mobile devices. Therefore, desktop games advertisers decline such traffic, the group creators hence prefer working with mobile offers or using TDS (Traffic Director System — this system is pretty hard for beginners).
Now let's examine the work of advertisers in the affiliate networks and determine which affiliates they are looking for and what their main objectives are.
---
Moderation
---
Affiliates need to pass the moderation to start generating traffic to online games offers. Advertisers with online games programs often decline the applications of beginning affiliates due to the segment features: limits, KPI and other conditions about which you can read further. So what can you do if your application has been declined? Don't be afraid to contact our support team describing in details how you are planning to promote the offer. As we have already mentioned, all applications are evaluated individually. Below is the information which can increase the chances of being joined.
First of all, you should add an ad space on Admitad and describe it in details. The description should provide comprehensive understanding of how you are going to promote the offer and which traffic sources you use.
For example, if you are going to use your own website, provide a link to it; if you plan to use pages on social networks, it is better to provide a screenshot with statistics of page views and subscribers engagement; if you have a YouTube channel, also provide a link to it. In case you buy traffic on other channels, determine which formats of ads you use (pre-roll, post-roll, etc.). If you work with arbitrage, indicate the systems where you buy traffic (targeting, teaser networks, Google Ads and so on).
Even if you don't have traffic yet, inform how you are going to get it. Many advertisers are ready to trust those partners who understand how they are going to promote the affiliate program as they have clear growth prospects.
But completely empty ad spaces won't succeed in moderation as advertiser will not spend time on imagining, for example, what your YouTube channel will consist of if currently it has only a name. There should be some content on the ad space: a few articles, reviews of your favourite games (created by you), selection of best games (from your perspective), etc. This type of content is not supposed to bring you income, but it is an investment in your future projects, so create the content which you like and enjoy the process.
Conclusion: the more thoroughly you describe your traffic sources, the faster your ad space will pass the moderation.
---
Creatives
---
One more important aspect — so called creatives, in other words — advertising materials. They include:
Landing pages. The main objective of such pages is to convert as many visitors as possible to the players. Animation, gifs, texts describing the legend of the fantasy world, the brightest moments in games and many other features are placed on such pages. The landing pages can be found in the section "Banners and links" —> "Landing pages" in the program review (if an advertiser provides it).
Pre-landing pages. These pages precede the landing page with a game. Usually, affiliates who work with arbitrage use this type of pages and fill them with content. A well-developed pre-landing can significantly increase conversion to registrations.
Arts. These are the images of characters or landscapes from the game worlds. Banners with such images are placed on forums and other sites and monetized with arbitrage. Creators of such arts usually tend to use many colors and other details, as it increases the number of clicks.
But the thing is that users get tired of even very creative and attractive banners: having seen a creative for the first time, they click on it, for the second time — still interested, but it won't work for the third time. This is why successful affiliates, who work with online games programs, create their own advertising materials, test them and keep updating and developing them.
But keep in mind that you must not mislead the users.
It is strictly prohibited to do the following while creating your own advertising materials:
use the characters from other games,
insult anybody or incite hatred,
use the materials which do not fully correspond to the game realities (for instance, anime banner for a non-anime game),
use Adult-images (18+) for the games which do not have such content.
Misleading creatives can increase the number of registrations, but in the end, it is most likely that users will quit playing the game after not getting what they expected (and the expectations were formed by the advertising materials placed by an affiliate). The advertisers will assume this traffic to be of poor quality, or what's worse — traffic cheats. An affiliate who placed such an ad can be disconnected from the affiliate program and the reward will not be paid.
So we advise to examine the rules and the description of the affiliate program, look through the advertising materials in the program review, play the game which you are going to promote, and only then create your own advertising materials.
A small hint: if you work with arbitrage traffic, we strongly recommend to create as many advertising materials as possible in order to test and define what exactly the audience likes the most, and then choose the creatives with the highest conversion and keep promoting them. Pay attention that some advertisers require an obligatory approval of the creatives (banners, pre-landings) before placing them, otherwise, the traffic from non-approved creatives will be declined.
---
What you will get paid for
---
The main objective of advertisers is to attract active players to the game. Active players are those who return to the game, communicate with other players (in MMO games), upgrade their characters and make in-game purchases. This is why the quality of traffic is so important for advertisers. Let's review how advertisers evaluate the traffic:
1. Having passed the moderation, the affiliate receives a test limit of registrations. In other words, the affiliate should generate an exact number of registrations and then request the advertiser to evaluate this traffic quality. First of all, the advertiser should evaluate the quality of the test traffic and then decide whether to let this affiliate join the program. This trial period is equally important for both parties as it provides an opportunity to understand whether the traffic is relevant, if the target audience is correct, as well as it protects the affiliate from wasting the advertising budget. Test traffic that complies with the conditions of the affiliate program is rewarded.
2. Affiliates can request a report on the traffic quality within 2-3 days after the test limit is reached. Each advertiser uses their own traffic evaluation system, but generally, they are all based on two principles: a user must return to the game and make purchases in it. The advertiser examines what is the percentage of attracted traffic meets the requirements of the affiliate program and makes the decision based on the results.
3. There are three possible scenarios. If traffic quality meets all the requirements, the advertiser significantly increases the limit of traffic (or removes the limit at all). The affiliate can start attracting traffic to the offer but meanwhile should request the reports on the traffic quality once in a while (for example, once a week), it is especially useful after adding new traffic sources. If the quality is average or below the average, the advertiser can ask the affiliate to optimize traffic and provide additional limited number of registrations in order to optimize the advertising campaign. If the quality is low, the advertiser stops the cooperation. In this case, the affiliate can change the strategy and try to join other affiliate programs.
Sometimes advertisers put daily limits even on the high-quality traffic — it happens due to the budget limits. Affiliates are initially warned about the terms of cooperation, thus they realize that traffic over the limit may be not remunerated by the advertiser.
Let's take a look at the example. An affiliate has attracted first 100 test registrations. The advertiser has set the KPI of 10% of active players. The condition which must be fulfilled is the percentage of registered players who must return to the game within three days and spend at least one hour playing it and performing different actions. The advertiser examines the traffic quality: if this condition is fulfilled by more than 10% of attracted players (in other words, the affilaite achieves the set KPI), the advertiser can continue working with him/her.
If an affiliate needs just a little more to reach the set level, the advertiser can give a second chance — for instance, 100 more registrations for the optimization. If traffic turned out to be inappropriate (the users don't play the game or spend too little time in it), the audience of the affiliate is assumed to be non-target. It means that it will be hardly possible for the advertiser to convert this audience to sales. Such affiliates will be disconnected (at least till the moment when traffic quality gets better).
KPI usually include an action in the game which can be easily performed, for example, to open the game for the second time, spend an exact amount of time in it, achieve the first level (the easiest one). If a user is interested in the game and has performed the required action, it is likely that he/she will become an active player and will make purchases in the game. Some advertisers set particular traffic conditions, and if an affiliate doesn't comply with them, the actions won't be rewarded. These conditions are generally indicated in rules or description of the affiliate programs. Nevertheless, not all program descriptions include precise KPI.
---
What to do?
---
Here is a brief plan on what to do in order to start working as an affiliate:
Make up a plan. Decide for yourself what, when and where you will place and how you will monetize it. Calculate in advance how much you are ready to spend on equipment, software, and ads (if you are ready to invest).
Sign up for the affiliate network. Having signed up and added the ad space, one should examine several affiliate programs and choose 1 or 2 to join to work properly with them. Keep in mind that there are KPI and conditions which you have to fulfill. It is also important to read carefully the program description, especially to pay attention to the allowed traffic sources and rules. Otherwise, if you attract traffic from a forbidden traffic source, all registrations will be declined.
Get down to work. Try various advertising formats, creatives, audiences in order to check what works, achieve the limit and to find the target audience.
Request a report on quality within 2-3 days. If test traffic turned out to meet all requirements and conditions, continue working with the offer and check out other similar affiliate programs. If traffic quality is low, find the reason for that: it can be caused by non-target audience, dull creative, violation of affiliate program rules or misinformation of users. In this case, it is better to try another offer (maybe your subscribers don't like this type of games) or promote somehow differently, for example, many people are tired of banners and don't pay attention to them, so make a video of you passing levels.
Keep working to gain more success. Spend more on promoting the ad space, generate more traffic, try new affiliate programs using this business model and build new projects.
Don't cheat because you will fail. You won't be able to confirm one banner and then place another one, as well as invite users from the official communities of the game and offer them to create a new account to get some bonus. All types of cheating have already been detected and prevented.
But if you are sure that you do not violate any rules of the program, you are able to do almost everything. Try to create something outstanding and new for users, then they will pay attention to your promotion.
Good luck!
---
PS If you still have any question — send us an email to this address games_mail@admitad.com and we will be happy to help you.