7 Oct 2019
How to make a good Instagram bio?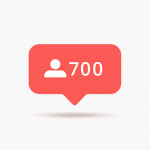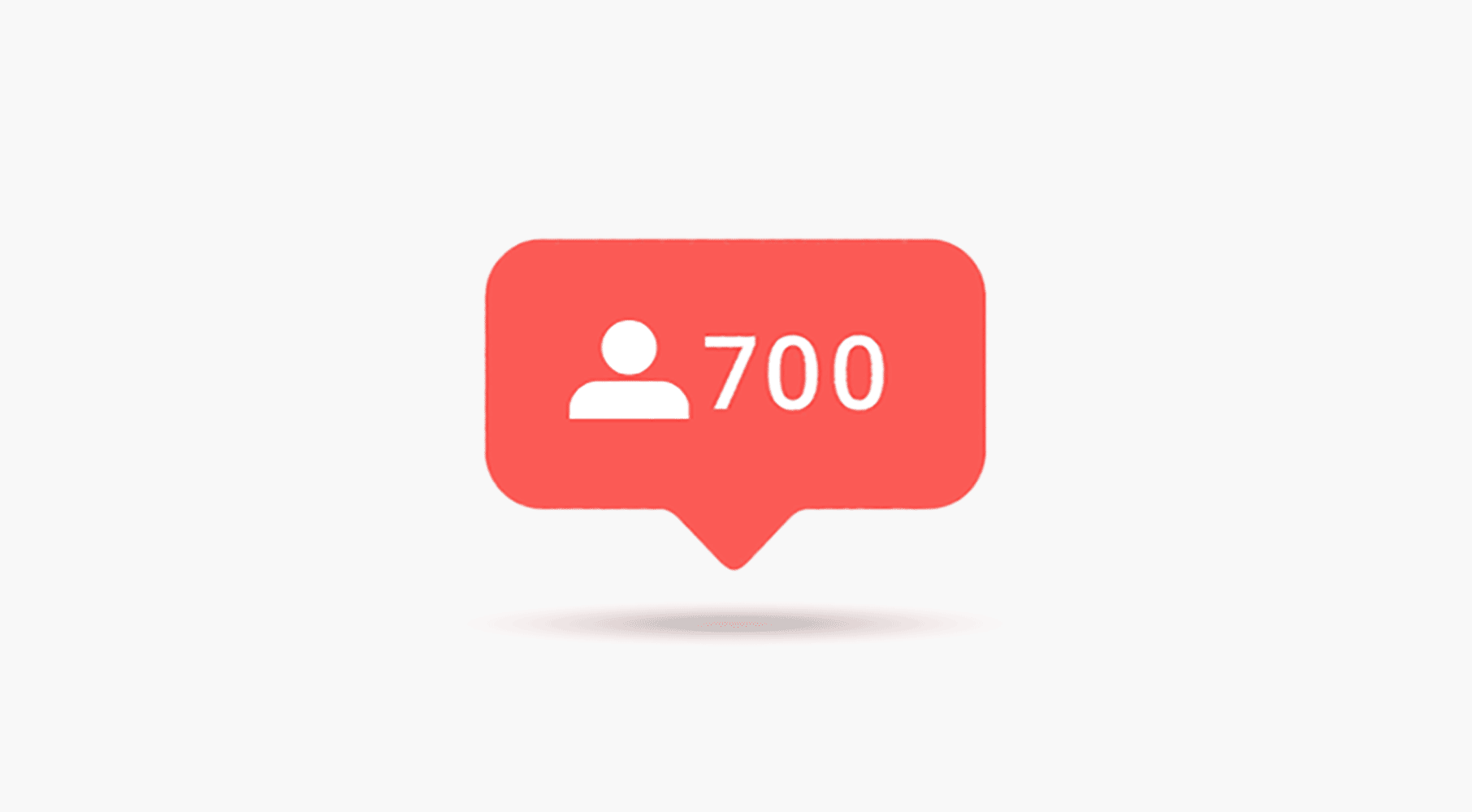 ---
Instagram is the most popular platform for those who want to share visual content with the world: photos, illustrations, short videos. We have already told you how to use it to make money using CPA. Let us dig into the topic and together with our partners Epicstars we will figure out how to make the profile attractive in a proper way in order to attract organic traffic and increase the conversion of your account into targeted actions.
---
A properly arranged profile will help to attract organic traffic to your account (in other words, free traffic). It won't be a lot, but it will be target. If you have correctly filled the header of your profile and prepared it for promotion, that already gives you an opportunity to receive minimal organic traffic and customers. The tips below will suit both the bloggers developing their personal brand and corporate Instagram account managers.
Today we will learn:
---
Profile header
---
Look through the following parameters and check if you have done everything right:
Profile photo. It should be visually attractive, recognizable and stand out in the feed. If this is a personal blog and a personal brand, it is best to use your photo as the profile photo. It is preferable to have a close-up of your face, so that followers could recognize you in the list of accounts and immediately understand who is in front of them. If you are a brand or a company, it is better to place your logo on the profile pic — this is an element of branding that increases recognition. Some people advise using the photos of products or goods as the profile photo, but you should understand that the size is very limited, thus using a cool high quality detailed photo of your product might be impossible. Therefore, it is better to use the logo and corporate colors to increase recognition.
Username. It should be as short as possible, succinct and recognizable. If this is your company's account, then it must contain the name of your brand. Sometimes, if your brand name is already taken, you have to come up with add-ons to the name: [brandname]_shop, [brandname]_store — something like that. If this is a personal blog, then it can be either an alias or an abridged version of your first and last name. Shorter words are advisable. Sometimes it gets difficult to read Asian and Slavic names and surnames when they are transcribed in English — make sure that your nickname is as readable and comprehensible as possible. Do not overload the nickname with special characters — dots, underscores, numbers. They are good as delimiters, but the users do not remember them by heart.
Name (keywords). This is one of the most important elements. It is printed in bold and should contain keywords of what you do. Despite being called a "name" it does not imply that you need to enter your real first and last name or the name of the brand. Use this field to indicate the keywords on the topic you're handling: "Handmade cakes", "tailor-made dresses", "NY makeup artist", "plastic windows". The important thing is that the users should be able to find your profile by these keywords — this is how you attract organic traffic. Use the "3-second rule" when working on the description: this is how much time you have to catch the users' eye and tell them what you do and how your account can be useful for them.
Contacts. Indicate real contact details so that a user could reach you.
Links. Add a link to the website, menu, online registration, portfolio, etc. — by clicking on it, the interested user will be able to learn more about your services. Set up cross-channel marketing — direct the followers to your other accounts, and from there on — back to Instagram.
---
Account format review< /h2>

---
Here are the examples of how to arrange your profile properly [and not quite]. Here are two accounts of beauty salons. Let's take a closer look at them.
Both accounts did the right thing by placing its keywords in the profile name. This way they are targeting an audience of people who are not looking for a specific salon or brand — they are just looking for a beauty service in Dubai. And because of that they get into the organic search results for those people who will enter precisely these words in the Instagram search. You need to realize what keywords the users will use to look for your product, so that they could find you in your niche.
In the first account the username is pretty good cause user will see that this is an account of the beauty salon called Sitora. In the second account it could not be obvious that the name of the account is the real name of the person (as long as foreign users could be not so familiar with Russian names). Yes, it is good for the personal brand promotion but probably it would be better to avoid abbreviation MUA (Makeup Artist) for those who don't know what it means. Also the second account's photo is too detailed for being this small — it is better to use image where the face will be close-up. In the first example brand used it's logo which is more or less suitable (at least you can read "Sitora" on it).
If we talk about the bio description, then the "three second rule" also works hin this case. In the description of the first account we can see a clear and natural self-presentation — it is all about hair, nail, makeup and cosmetology, so we understand what services we can get from the first sight. From the description of the second account we can get that the artist specializes in makeup, reiki procedures, and can teach you how to do self makeup, but what "beauty", "fast and fashion" and "top quality" mean is still a mystery (you can't say for sure what services you will get from this description).
Also there is other essential information such as working hours, address and phone number in the bio of the first account, moreover we can click on active links to the map and wa.me link (for direct messaging in WhatsApp). In the second case you don't really know whether you should call by phone (but firstly retype the number) or send a message (as the emoji with e-mail envelope is used). The address link is active but it leads you to the map of Dubai which is useless as long as you don't really get the real location of the salon.
Finally let's talk about the amount of text: the second account is overloaded with emojis, that duplicate all the words, although it is unnecessary. It distracts a user from the meaning of the description. The first one uses similar emoji as a bullet to make the list which is better. Phone-location-clock emojis can be used as long as they are frequently used icons on the websites and associated with the relevant information.
In the end we have a simple story: a person finds the necessary account, checks out the description and gets chance to contact the service immediately. That is how the bio information should work.
---
Multi-link services
---
Instagram makes it possible to put only one active link in the description of the account, and this is a big problem (especially for bloggers working with CPA marketing). Multiple Instagram Bio Links services allow you to avoid this limitation and use several links in the profile description at once. This is much more convenient than leading the users directly to the main page of the website, where they can get lost and not understand what he needs to do.
Consider the services Shorby, linktr.ee, lnk.bio, Leadpages and many others. With their help you can put several links in your BIO. In the example above we can see how blogger uses one of the services to connect her Instagram with other sources, from website to the messenger. All these links can be marked with a pixel and you can configure retargeting for the audience who visited this page. The cost of these services is quite affordable (up to several dollars per month), they all have a trial period, so you can test all of them and choose the most suitable for your goals.
---
Account types
---
Let's talk about the types of accounts on Instagram, there are two of them: Personal and Professional. Those who want to promote their personal brand usually use a personal account, because "I am not a business venture, why would I need a Professional account." Let's see why this can be a mistake and what the pros and cons of each type of account are.
Personal account. In fact it's the basic functionality of our Instagram account. It is suitable for those people who use social networks as a tool for communicating with their friends and acquaintances, without planning to use it for selling or promoting anything. If you wish to post cat pictures, cooking recipes or vacation photos, you can go with a personal account.
Professional account. If we plan to promote anything on Instagram (our own business, store, services, a personal brand), then it is important to switch to the professional account. This is done by linking the Instagram page to your Facebook profile. By linking them, we get additional functionality and advantages.
These are the benefits we get from the business account:
Contact buttons. By clicking on them, a person can quickly send you a message, give you a call, send an email, i.e. get in touch with you instantly (instead of dialing the number that person found in your profile description). Contact buttons can be: Follow (Subscribe), Message (Direct Message), Call/Contact/Email (with your e-mail or phone number).
Statistics. We get access to data regarding our account — impressions, audience size, website traffic, number of visitors, audience data, gender, age, location. We can observe the dynamics of our account, the way it grows and develops.
Advertisement set-up. Under each post, we have a "Promote" button, by clicking on it we can set up advertising and attract potential target audience. This is an important tool for anyone who wants to attract new audience and make sales through Instagram.
The "Address" line. It is active, and after clicking on it, the user will proceed to the map and will see where you are located. It is very convenient for business with offline locations, because a person interested in your services will understand how quickly he/she can get to you. If you don't have an offline store , you can use this line for additional information that will expand the description of your profile (it is limited to 150 characters). With the use of this field you can make it twice as long.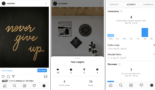 In order to switch to a Professional profile, you need to create a Facebook account (if you don't have it already). Then follow the instructions: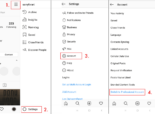 Open your Instagram account, click on the burger menu (three bars in the upper right corner) to open the settings menu. In the settings menu, select t he "Account" section. In the "Account" section, select "Switch to Professional Account". After that, you will be asked to select a business profile category (you can change it later) and check the data provided during registration (email and phone number).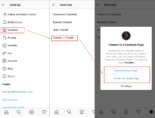 Done! Now you can watch post statistics and promote your account as a PRO.
---
Thanks to our friends Epicstars for such a useful and interesting information!