14 Jul 2020
How much should you pay publishers? Guideline for advertisers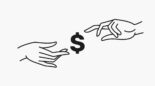 ---
The main advantage of affiliate marketing is its transparency: advertisers always know in advance how much every customer would cost them. The concept is rather simple: the publisher receives either a fixed amount or a certain percentage of an order as their reward, and the rate of the reward is indicated in the description of the affiliate program the publisher intends to join.
---
How much should the reward be? Is it possible to set several commission rates within one affiliate program? Can you (and should you) reward publishers for achieving a certain sales volume? In this article, we are going to cover these and many other questions.
Today you are going to learn:
Ready, steady, go!
---
How to choose the reward size for your affiliate program?
---
Commission rate is the amount of the reward that a publisher will get for their work — specifically, for attracting a target action (purchase, registration, subscription, app installation). There are two different types of rewards:
· Fixed amount. The advertiser knows in advance how much they would have to pay for each customer, and the publisher knows how much they would earn for attracting one. In this situation, the advertiser is paying for a hot lead, the profit from which can potentially be increased, but without further publisher's participation. This reward model is more typical for one-time purchases in financial affiliate programs (for such target actions as a credit card approval or opening a corporate account), mobile and gaming affiliate programs (app installations and registrations), services (language courses and other educational services), and is also suitable for high-margin products and services (e.g. selling a car). This reward type is convenient when the advertiser can't tell in advance how much profit a customer might bring them after registering, submitting a request, or installing an app, but needs to pay a publisher right away — that's when it is easier to set a fixed reward amount.
· Percentage of the order amount. This model is more suitable for advertisers that provide material goods or services that imply repeated purchases. The publisher gets a certain share of a customer's final order amount (after applying all the discounts and excluding delivery cost in case it was not included and needs to be paid separately). In this article, we will mostly be talking about this reward model.
Of course, it is not as much of a rule as it is statistics: most product-selling affiliate programs function based on the "Percentage of the order amount" model. There are, however, programs that pay a fixed amount.
Obviously, when the advertiser is calculating the commission rate, they need to take their own data into account, especially their product margin and how much customers brought by other channels cost them. Different businesses operate in different conditions and it is not possible to tell that a certain reward rate will definitely be suitable for a certain store since nobody knows the profitability of the advertiser's company better than the advertiser themselves. However, apart from the advertiser's own data, there are some external factors that need to be considered when calculating the commission rate.
Commission rate is one of the main parameters publishers pay attention to when they are choosing an affiliate program to work with. That leads us to the following conclusion: your commission rate needs to be market-oriented — in other words, competitive. Minor deviations are, of course, acceptable: the advertiser might choose to set a slightly smaller reward and to compensate it with other advantages (e.g. to represent a more popular brand, to allow more different traffic sources, to increase Cookie Lifetime, or to execute order verifications and proceed with payments faster than the others).
Below you can find a list of recommended rates (in % of the total order amount) for various product categories. They were calculated based on the average rates set in programs that have been working with affiliate networks for a long time.

These are recommended rates that will allow you to stay competitive. The "min 7%"-type comment indicate the lower limits, going below which will make launching an affiliate program simply meaningless because publishers will have zero interest in cooperating with it. Exceptions can be made for the key players — the biggest and oldest marketplaces that are able to balance their low rates out by larger sales volumes driven by a well-known brand and the customers' loyalty.
As you can see, the rates vary significantly. That is mostly caused by different margins typical for different categories of goods: e.g. electronic devices sold in different shops belong to more or less the same brands and it is almost impossible to set a high mark-up on them, while with apparel and shoes it's the other way around. In the fashion market, the range of brands is a lot wider, margins are higher, and products are comparatively unique; aside from that, collections are constantly replenished. That is why the reward rates for clothes are almost twice as high as those for electronics.
Another factor that influences the commission rate is the number of brands available in the store. That is explained by the fact that single-brand stores are often the official representatives of the brand and can afford to be more flexible when it comes to pricing. Multibrand marketplaces, on the other hand, buy their merchandise from the suppliers at prices that already include markup, which decreases their profit margins and make them smaller than those of the single-brand stores — even if their wholesale orders are huge.
Another important point is: in case the advertiser works with several affiliate networks, reward rates should be the same in all of them. Otherwise, it will be impossible for the advertiser to estimate which networks and ad spaces are more efficient and what other factors, apart from the rates, motivate publishers to join their affiliate program.
---
Is it possible to set several different rates?
---
The product range is also important: in large marketplaces, the profit margin on associated goods can exceed 100%, while for the expensive products it might be as low as 0.5-2% (for example, a smartphone profit margin might be tens or even hundreds of times lower than that of the accessories for that smartphone). Therefore, a single commission rate for all categories of goods might not be a valid option.
Of course, it might not be completely pointless to set a reward that is average across-the-board, but it is definitely quite inefficient: there are different levels of demand for different categories and cheap but high-margin goods can make even more profits than expensive low-margin ones. That is exactly why a lot of advertisers set a scale of rates for their affiliate programs.
The larger the product range, the more detailed your scale of rates needs to be. Obviously, it is completely up to the advertiser and their capabilities, but a detailed scale of rates will help to optimize the expenses on affiliate marketing, as well as to manage the demand through publishers by setting higher rates on desirable categories.
Here is an example of detailed scale of rates: in DHgate affiliate program there is a downloadable spreadsheet which contains all the rates.
---
What is a bonus program and what types of bonus programs exist?
---
The bonus program is a tool to motivate publishers. Basically, it's an increased rate that is provided to the publisher for achieving a certain volume of confirmed sales. It can be based on either the quantity of orders or their total amount. In most cases, advertisers calculate bonuses based on the publishers' monthly performance. Here are a few examples of bonus programs implemented by different advertisers: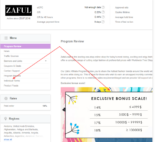 Either the quantity of orders or their total amount within a month can be set as the target indicator. Obviously, the size of the bonus and terms of the bonus program depend entirely on the advertiser's performance indicators and on whether they are willing to pay more for greater sales volumes.
It is recommended to implement a bonus program in approximately 3-6 months after the affiliate program has been launched. That is the period of time required to build up a pool of joined publishers. The bonus program should motivate them to increase their turnover, invest more in advertising, and place more affiliate links related to this affiliate program.
Those advertisers that are not ready to implement a bonus program on a regular basis but would like to test this tool can start a 1-3 month long competition and provide increased rewards (and/or additional prizes) to the publishers that have attracted the most traffic during that time.
In case the advertiser's goal is to attract more publishers that work with a certain type of traffic or to drive their attention to a certain brand or product category, they can set limitations for the participants (e.g. "Bonus program is only valid for bloggers") or make purchasing a product of a specific brand a mandatory condition ("Increased rates on Samsung devices!").
Starting a bonus program gives advertisers an opportunity to attract publishers' attention to their affiliate program, increase their turnover and achieve KPI's, and start cooperation with the most prominent publishers that are always looking for individual conditions in affiliate marketing. To illustrate the perks of bonus programs, here are examples of the significant turnover increase of two affiliate programs after the implementation of bonus scales:
---
And last but not least: do pay attention to the account manager who is responsible for your program in the affiliate network. The manager has a lot of insight as to what rates work the best in this category or another and will help you build a top-notch affiliate program that will gain popularity among the publishers.