26 Nov 2018
Facebook for affiliate marketing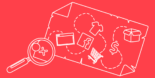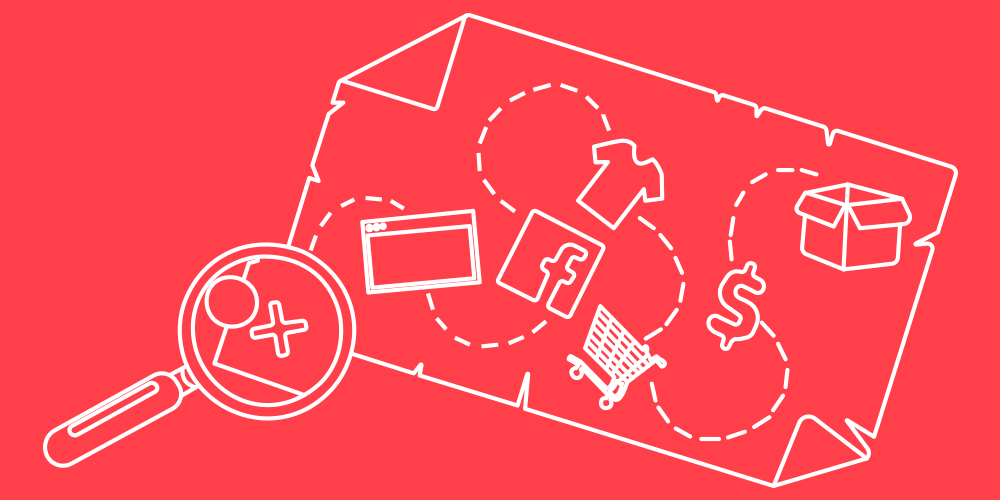 More than two billion people use Facebook every month to communicate with family, friends or to meet new people as well as to discover something new and useful. Users follow interesting pages and the pages of famous stars/bloggers/politicians and whoever they like (sometimes dislike but still curious). With such a large audience and unique features to promote and reach the target audience, Facebook has become one of the most efficient and popular ad spaces for publishers so let's examine the ways of promoting on Facebook.
Now we are going to talk about how to promote affiliate products through personal page, public page, Facebook groups, and Facebook ads. Each type has its own features, advantages, and disadvantages which we will also describe.
Personal page
Let's start from something almost everybody has — Facebook profile. It is a free ad space that you can develop (or you already have it developed) and it is thought to be one of the easiest ways to start affiliate marketing, but it is also tricky. On the one hand, you already have some loyal subscribers (friends, family) who will gladly like/share your posts and click on your links. On the other hand, hardly will they purchase anything as they are ready to support you but may not be interested in the products you promote. Moreover, at some point, they will get tired of seeing promotional posts with links. This issue won't affect the influencers if they know how to provide the content well (more value than promotion).
Taking into account what is said above, we can assume that using your personal Facebook page can turn out to be not so successful unless you are an influencer. If you are willing to develop the personal brand (or to become influencer) and you have some time at your disposal, you can think about creating a separate page and start developing it, attracting followers, providing interesting content so that people will share your posts and others will follow you, it is a long way but it may work out. Publishers have two different ways of developing the page: either they present themselves as experts in some particular topic and recommend products of that topic, or they can create a personal brand, become popular and recommend any products they wish.
How to earn. The process is similar to having a YouTube channel — you keep talking, explaining, discovering, discussing, making reviews of one topic. It is better to choose the topic upon your interests. For instance, if a publisher travels a lot, why not making money out of it? He or she can share reviews of hotels, tours, flights with the subscribers adding the links to the advertiser's websites. Moreover, traveling pages can also review the clothes and gadgets for trips, what provides more offers to cooperate with.
 There are certain disadvantages of this model, first of all, it takes time to develop a page if you don't have one ready, and it is impossible to forecast how long it will take. Secondly, if you had recommended a product which turned out to be of poor quality, the subscribers can blame you for promoting it what will have a negative impact on your reputation, thus you should know how to deal with angry followers and try to choose good products for promotion.
Facebook pages
This form of promotion on Facebook is pretty similar to having a blog where you share information on some particular subject. For example, it can be a page about healthy lifestyle or about traveling and so on. The main difference from the personal profile is that public page can be a kind of anonymous, in other words, nobody will know that it is yours. Keep in mind that to attract many followers the page should be well developed and posts should be consistently published. (We will describe how to create an effective and appealing Facebook page in our further article).
There are 3 main components which can make a Facebook page an effective source of promotion: target audience, information of high quality and value, affiliate links. If you are taking it seriously, you should firstly think of attracting as much audience as possible through interesting content — posts should be valuable. The good thing about Facebook pages is that you can combine different types of content: posts with links, videos, polls, and images — everything you want to make the page more interesting.
How to earn. Running a public page doesn't differ drastically from promoting through a personal page. Publishers can create various content on one topic, it can be a page with either hot deals, coupon, and discount or with product reviews/unpacking and so on. For example, you have decided to create a group about the best discounts on clothes&accessories and every day you make several attractive posts (it is better to use images and videos) about products and post affiliate links to them.
Besides, if a publisher is an expert in some topic, let it be gadgets, he or she can create a page dedicated to them. The content, in this case, will be slightly different, a publisher should make texts with images or videos, explaining this particular topic or comparing two similar gadgets, doing crash tests and so on
Facebook groups
We are not going to talk much about this type as it reminds public pages, but still, it is necessary to mention the differences between them:
The groups can be viewed at as a kind of small forum where many people share information. It means that unlike managing public pages, you are not the only one who manages and creates posts — all members can do it. Thus, it is more difficult to control the flow of information and sometimes it can go wrong. But on the other hand, sometimes followers prefer this type of communication as they can share their opinion on this topic.
Privacy settings. While pages can be only public and everybody can see and find them, Facebook groups can be public, subject to admin approval or invite-only what means that users can join them only if they have received an invitation and they cannot find them through search.
Analytics. Groups don't provide admins with any statistics, so if it is necessary to know the target audience or any other insights on posts it is better to create a page.
How to earn. Publishers create groups on some topic and attract many members there. Then they start discussions, for example, about best gadgets from China and post affiliate links to the best deals — the process isn't sophisticated. But it's necessary to remember that groups let everybody make posts, therefore, other publishers can also post their affiliate links and steal your traffic by this.
Facebook ads
This paid type of promotion is quite popular among publishers who have worked in affiliate marketing for a while as it requires certain skills and knowledge in targeting. Promotion of different sources depends on the objectives. For instance, you can boost a post or drive traffic to your Facebook page, your website or the website of an advertiser.
Let's examine each promotion separately:
Page promotion. It can be the best type if the Facebook page is your main ad pace and you want to draw attention of the potential audience to it. Page promotion will provide an opportunity to increase "page awareness", to get more page likes and to build your audience. And, of course, the more people visit your page, the more will see the affiliate links and will click on them.
How to earn. In the column right under the profile photo, you will find the blue button "Promote", you should click on it. A pop-up window will appear offering you several options, and you need to choose the option "Promote your page" tagged with an orange flag. Right after clicking on it, you will see the ad settings where you can manage your promotion post. (We will describe the whole process in the next article).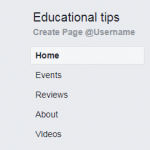 Website promotion. If you have an affiliate shop, content blog or any other website, you can increase its traffic by promoting it through Facebook. All big online stores use this type of promotion to increase brand awareness and to attract new customers. This type has many advantages such as various placement (apart from mobile or desktop version, you can also place it on Instagram), carousel ad (you can showcase several goods or services through one ad), Facebook pixel which provides an opportunity to see in statistics which actions users take. You need to know how to use Ads manager to promote a website (we will explain it in the upcoming article).
How to earn. Facebook provides an opportunity to transfer a visitor either to the main page or to an exact page (deeplink to the specific product, for example), thus we can generate traffic to the advertiser's website through the affiliate links. It's better to use bright images so that users will notice (banner blindness applies to all social networks as well).
We should also mention that retargeting works well with this model as users are more likely to notice the posts when they are already interested in the product, and retargeting means that they have already visited the website (don't forget if advertiser allows retargeting).
Post boosting. This is a promotion of one post which you can easily perform just by clicking one button "Boost" under the post. It is used when the main aim is to draw attention of potential audience to the exact post. You can create an attractive post about some product/service and place affiliate link to it, and when users click on the link and purchase the product, you will receive the deserved reward.
Probably it is the fastest way as you just need to click on the button, to choose objective and target audience, check if it looks fine, to pay for the promotion and then you will see the results.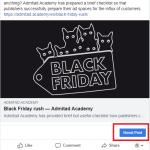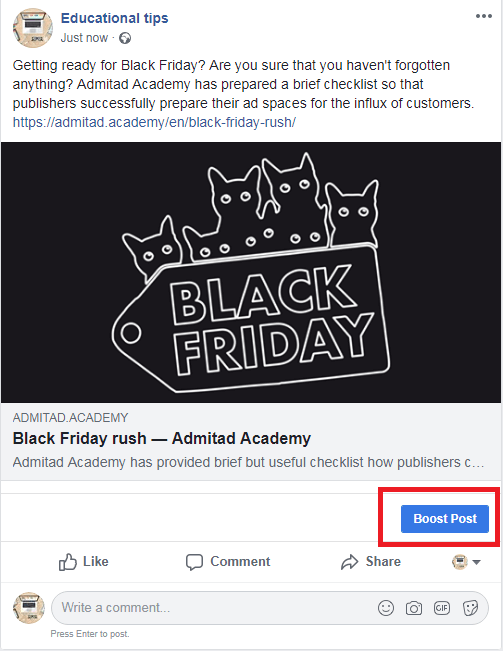 Content strategy
Different brands choose the content strategy according to their objectives. Basically, there are two strategies which are commonly implemented:
The first one is aimed at developing content and providing followers with useful information and by this motivating them to purchase the goods using your links or from your website. It is a long but reliable strategy as you build your relationship with users by giving something helpful and by assisting them in solving their problems or satisfying their needs in buying some products. It also makes them more loyal.
 The second strategy is focused on fast sales and generating more profit. It is when targeting works the best. Publishers promote posts and start driving traffic to the needed website (their own or advertiser's).
Of course, some brands and publishers combine these strategies by posting content of high quality and sometimes promoting interesting posts — it is a matter of how much money one can spend on ads.
Useful services
Buffer provides an opportunity to manage all social accounts in one place: schedule posts, view statistics, in addition, it has a nice blog with helping articles. Beginners can choose the free plan.
Canva is a photo editor which you can use to create bright images to make your page looks more professional.
FBstatistics shows the number of likes, shares, clicks on links, how many users followed your page every day.
Promo Republic combines almost all features of the above-mentioned services: it provides an opportunity to edit photos, schedule posts and to see analytics. It isn't free but at a relatively low price.
---
We have made an overview of the wide topic — Facebook promotion. There are three main ways to promote products — through personal page, public page and Facebook Ads. In the following articles we will review each topic in more details.