29 Mar 2019
How to promote travel affiliate programs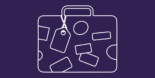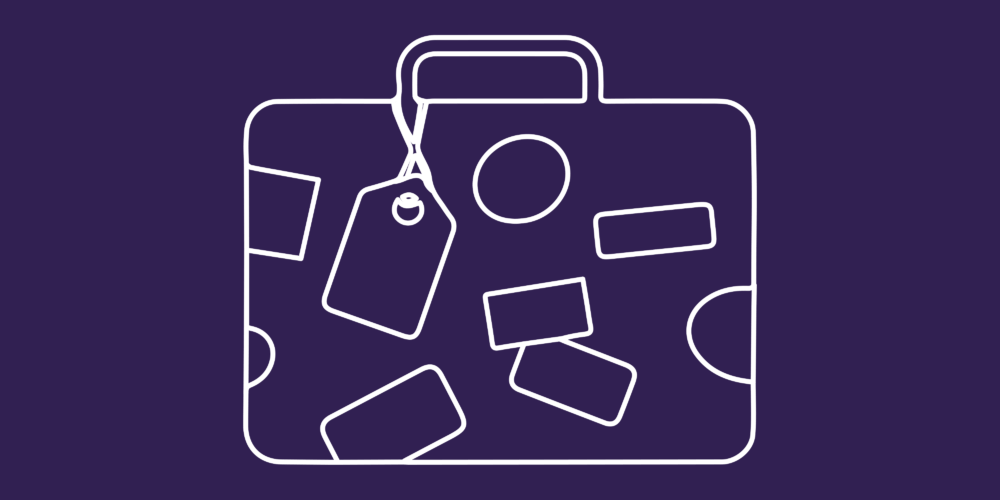 Digital travel industry keeps growing every year. Meanwhile, users become more sophisticated in planning their trips what makes the market players react faster to changes in customer behavior. Nowadays the selection of touristic services varies from planning everything by yourself to buying ready tour packages. In this article we are going to discuss the trends in digital travel and how to make money on promoting tours.
---
Trends in digital travel
---
Travel segment is constantly increasing while the prices for tickets are dropping. This is caused by many reasons such as technological development, new transport and accommodation opportunities, opening of new airports and so on. Even when a financial crisis strikes people don't stop traveling. They might travel less or choose cheaper directions but they still want to go somewhere for holidays even if it is a local trip.
Online travel. As we have mentioned, travelers become more sophisticated in terms of booking accommodation and transport tickets online. They realize that it is faster and far easier to get the refund online (to the bank card) than going again to an offline branch to receive back the cash. That is why the share of tour sales online is steadily growing every year.
Mobile. When talking about the digitalization of the industry we cannot avoid saying that most services and companies in the travel category create apps or mobile version of their websites. They do it in order to increase the personalization and to let travelers choose the most convenient and fast way to purchase.
Customers retention. If customers like your service and their experience of using it was positive, they will be loyal and will keep returning. Moreover, the longer customers remain loyal, the higher profit the publishers and advertisers get as people increase their income throughout life and thus they spend more on travel.
Tourism provides a great opportunity to expand the business into the global market. Many online agencies provide services in many countries and have multilingual websites what allows you to drive traffic from different regions and countries. Moreover, some experienced travelers buy tickets on local websites in order not to pay bigger commissions.
---
Business models/Traffic sources
---
Below are the most popular traffic sources which publishers use to drive traffic to travel affiliate programs:
Content projects (blogs). These are separate websites or blogs on some sources which are run by bloggers who have loyal subscribers and know how to communicate with them. Bloggers in the travel segment write a sort of SEO texts about different routes and countries, hotels at best prices and so on. The significant difference between a blogger and a SEO specialist is that the blogger creates articles for the subscribers while the latter is focuses on the requirements of search engines. But at the same time, it is good if publishers who run blogs use SEO techniques to increase the audience. But content is a king and it is more important.
Here are a coup le of useful tools for bloggers: deeplink, widgets and search bars. They will help to increase traffic and to make the blog more user-friendly. The main advice for bloggers is to make high-quality content: don't write about yourself but provide information about the country, its best sightseeing, prices, where to exchange currency and so on. Lifehacks and selections also work well in this case. Then, if you share photos (and you certainly should), make sure that they are of high quality and there is something interesting and worth seeing in it.
How to earn. Sign up for an affiliate network, upload an interesting article/blog post on the topics we mentioned above, paste affiliate links in the texts and then drive traffic to the text. If users like your article, they will click on the links and will buy the promoted services. As soon as they buy and the advertiser approves it, you get the commission.
Arbitrage. It is very competitive in the travel segment. If we are talking about contextual ads, publishers are almost unable to compete with the major market players of the market. Publishers cannot afford to pay for a click the same sum as global services are ready to pay.
One more factor that has an influence on arbitrage traffic is that publishers are usually just a tiny link in a huge chain of intermediaries (publishers, agency which sells tickets, distribution system and finally the airline company). Each of them pays the commission to another one, and hence a publisher gets a little sum and there is no motivation to compete and to invest in this traffic source. And the last but not the least, earnings can be on hold for a long time because some customers book hotels like 3-6 months before the actual trip and therefore the advertiser cannot approve such actions fast.
Cashback services work pretty well in this segment. Users are generally happy to get a cashback from their purchases even if it is not a considarable sum. Some publishers create affiliate showcases with different cashback deals. while others use cashback on exact programs as an additional motivation to buy.
Mobile apps. Mobile traffic takes a significant share of online sales market so publishers shouldn't ignore it. There are niches which are almost not occupied, for example, you can create an app for travelers in Arabic language because probably nobody has done it before. But before creating an app, we recommend analyzing the market and competitors, you can also look through the AppStore's applications and find some inspiration.
SMM. These publishers are divided into two categories: the first one is owners of groups/communities on social networks like Facebook, Instagram, the second one is those who use target ads. The first category of publishers usually makes posts with sales, best deals or with some tips and lifehacks, sharing the best insights with their subscribers. They use deeplinks to direct subscribers to the advertiser's website or to a pre-landing page where they install widgets, provide more information and links. One more lifehack for this category is to find the best hotel in a country or in a city and check its activity on social networks. For example, if this hotel doesn't have a page on Facebook, you can create one (if it is not against the rules). Information on best hotels can be found on global services with rating systems or you can check the reviews of bloggers.
How to earn. Sign up for an affiliate network, create an attractive post promoting a service/ticket/hotel room and paste an affiliate link. If subscribers like your article, they will click on the link and will buy the promoted services. As soon as they buy and the advertiser approves it, you get the commission.
The second category of publishers who work with SMM uses target ads to drive traffic to the advertisers (if it is allowed). Publishers can drive traffic directly to the advertiser's website (pasting affiliate links in the promoted posts), to their own websites or to their pages where they make posts with affiliate links
YouTube channels. If you travel a lot, you can create a channel and run it pretty similarly to managing a page on social networks. Make videos on interesting topics like "Cheapest routes in Madrid" or "How to travel around the US in 10 days", "Must visit places of India", etc. Don't forget that people like sales and discounts so you can create a channel specializing in cheap travels all around the world, hot deals and so on. Apart from promoting only travel affiliate programs, you can also recommend special traveling equipment, clothes or gadgets (but don't go too far with advertising content).
If you are not a traveler or you seldom travel, your creativity will help you. Shoot videos on curious topics, for example, "Top haunted places in the US which are worth visiting", you can tell about this video with funny reactions and adding photos to the video (maybe even parts of videos). But there are many videos so you have to take it seriously and prepare creative content which will stand out from the videos on similar subjects. Here is an article which might help you to work with YouTube more efficiently.
Domains. Publishers who work with this business model buy domains which are very close to brand names (or brand name with typos) of hotels, airline companies, and other touristic companies. The domainers usually use deeplinks to redirect visitors from the domain to the advertiser's website once they've clicked on the link. They also create a sort of clones of websites pretending to be advertisers using search bars and widgets. Such tools are often provided by the advertisers so that publishers can place them on their websites. Having entered the query on the publisher's website, the user will be redirected to the page with the search results on the advertiser's website. Widgets can be in a form of a list of hot deals with images or it can be a calendar of low prices or any other visual forms which can attract user's attention and help them to find the necessary information.
Attention: it is possible to work with this business model only having received the approval of the advertiser. If the affiliate network does not allow to use such business model but you have already created a website, it is better to change the domain to a neutral one and develop it using SEO techniques and adding high-quality content.
SEO. It will be useful for catalogs, blogs, forums, pages and websites on traveling topics. Moneylink can help owners of such websites to monetize traffic — publishers install it in the code of the website and the tool starts working. Moneylink transforms all links on the website into affiliate ones. This tool is especially good for content projects like forums because the owners do not need to always check which links the users use. If those links direct to the advertiser's website, they will be tracked by the system and will bring profit.
Although many companies have fixed arrangements with travel agencies about organizing business trips, some companies still have responsible employees (travel managers, personal assistants) for that. They have to organize the process and ideally at the best price They also look for the best options on the Internet and you can create content for such employees (articles, selections of cheapest business hotels, videos and so on).
---
Important program details
---
Although an ideal offer is expected to be in demand and to have clear audience, there are certain "affiliate" feat ures of programs which publishers should take into account.
High EPC (average earnings per click). It will show the average profit which you can get, providing that the traffic volume is the same.
Commission rate for air flight tickets usually varies from 1 to 2%, for package tours from 4 to 5%, for insurance from 5 to 25%.
High conversion (CR) depends on the skills of the publisher and on the skills of the advertiser as well as the tools which the advertiser provides to the publishers for driving traffic.
Brand awareness. It is far easier to promote a well-known brand rather than a tiny company. But small companies are also worth trying to promote, so don't chase only for famous brands. Promoting popular brands is harder because there is high competition which includes other publishers and the brand itself.
Tools, their quantity and quality: widgets, search forms, plugins. Mobile friendliness is also important — users evaluate how fast the website works, if everything loads properly, and if the navigation is convenient.
---
Types of travel programs in affiliate networks
---
There are several types of affiliate programs which have their own target audiences, rules of cooperation and rates. Below are the main types:
Tickets (flight, railway or buses). They are generally sold by the search services, ОТА (Online Travel Agency) and by the companies themselves (airlines, railway companies). Commission can be fixed (certain sum per one passenger) or it can be a percentage of the cost of purchased tickets (usually it is up to 10%) or percentage of commission received by the intermediaries (it is the case of search services when commission can be more than 50% of what these advertisers receive from the companies). Search services affiliate programs: Aviasales, JetRadar. Affiliate programs of international OTR: Kiwi.com, Nusatrip.com, 12go.asia, Omio. Affiliate programs of airlines: Emirates, Fly UIA, Jetairways, Qatar Airways, Etihad. There are also affiliate programs of bus ticket seller (Autobus.Travel, Infobus). Pay attention to which services your audience is ready to buy: some users choose the cheapest routes and best deals through intermediaries, others are loyal to certain companies because they know what to expect.
Just a quick note, Emirates, Qatar, and Etihad are in top 10 of best airlines worldwide what can be a guarantee that the demand for their services is relatively high as well as the average check. These types of programs are more suitable for the audience with the above average income.
Booking of accommodation (hotels, hostels, villas, apartments and other options). They are divided into search services (Hotels Combined,Hotellook), international OTA (Booking.com, agoda.com, Hotelopia.com), marketplaces (Dobovo.com) and separate chains (RadissonBlu.com, Marriott, NH-Hotels.com).
Tour selection (package tours, excursions, tickets to the museums. Amusement parks). This is what marketplaces and OTA do. This programs will be useful for the ad spaces which focus on exact countries. You can find package tours in the program Onlinetours, and excursions and other entertainment can be found in the programs TEZ TOUR, Tripster, Sputnik8.com, bookmundi, Voyagin.
Transport rental (incl. with driver and not). With a driver it can be a transfer from the airport or from one city to another. The program of such type is Intui.travel transfer. The following programs provide car rental services: Rentalcars.com, Myrentacar.com, Economybookings.com.
When choosing the programs to promote, pay attention to the needs of your audience — whether they are looking for a tour "all inclusive" or if it is looking for business class flight tickets. Examine the program and the advertiser, the better you know the advantages of the product, the easier it will be for you to drive sales. People prefer real reviews rather than ads, so if you have used a service or a product, you can share your experience. Such promotion will be better converted than banners or widgets.
---
Digital travel sales features
---
Below are some features of online travel segment:
Usage of widgets and search forms for users' convenience. It is much easier to use a calendar to choose the most suitable dates. Thus we recommend advertisers in the travel segment to use widgets and search forms, otherwise, the competitors who have them will win the chase for customers. Don't forget that these tools should operate same well for mobile users.
Less fraud. The publishers get paid only after the deal has been completed. If we are talking about the flight tickets and tours, many options are non-refundable thus the payment of the service usually means that the deal has been completed. And there are no programs which pay for leads, thus there is almost no chance for incentive traffic.
Seasons. People tend to go on vacations in summer, in winter they can also travel for Christmas and New Year holidays. Adapt to your audience: if they are ready to buy a trip one day before it, then promote hot deals, but if they need to think for a week or two about the holidays, better advertise regular tours. Think about international events (championship, concerts, festivals) which can interest them. Prepare the creatives in advance in order to reach the maximum audience.
Different segments in travel are not equally developed. Flight tickets have been sold online for a long time, while companies which sell tour packages only start selling online. At the same time, there are a few categories which are hardly sold online. For instance, cruises are too complicated to be sold on the Internet, customers can leave a request but they will still need to get more information to make the decision, thus they will request a call or will come to an online branch.
Variety. Promotion of monopolist companies is good but it has certain difficulties, for example, you cannot offer a lower price than the seller or you will be disconnected. Therefore, don't forget that there are other categories like car rentals, excursions (small tours), insurance and others which can be much easier and more profitable to promote.
Pricing. Travel segment has a high average check what makes the purchase process more nervous. Customers are threatened by all fake news on TV and Internet about scam, thus they prefer to pay in cash in the offline branches. In reality, it can be easier to return online money via chargeback rather than trying to get back cash. That's why it is so important to explain your audience how it works and to tell more about the advertiser.
---
Keep in mind that all companies want to get the customers — search services and agencies try to attract the clients, while airlines try to make the customers buy directly on their main website. And many of them are advertisers in Admitad. Therefore, sometimes it is more profitable to drive sales directly to the airline company, for example, because you can get a higher commission and from time to time they arrange their own sales. And let's not forget that some conservative customers still buy only on the main websites of the airlines/hotels and so on.