20 Aug 2020
Affiliate programs popular in September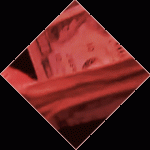 ---
We have compiled for you a list of promising September programs for various regions. Do not review it unless you want to be faster, better, and wealthier than everyone else. We feel premonition that the first month of an upcoming fall is not going to be a big surprise. Most probably, most items will be exactly the same to those of the previous two months. Although, the new areas are right around the corner.
---
Chances are September will bring events that will shatter our expectations, as the coronavirus situation remains unstable. But we are sure that you will be able to assess — and adapt to — the situation. Meanwhile, we are going to drive traffic to:
Important! Always pay attention to the GEOs which your affiliate programs target. For this article we have collected countries from the WW category (worldwide): Europe, USA, Brazil, Britain, Israel, India. However, some offers have prefixes which help you determine which country the program belongs to (for example, It for Italy, Pl for Poland, In for India).
---
School and university products
---
Lots of people don't get to purchase all the school essentials in August. Even if they did, they may want to buy something else in September. It's usually all about stationary, schoolbooks, a pair — or two — of sneakers for PE classes. What you need to know: The traffic driven to school products doesn't get weaker in September.
Schoolchildren of most US states and European countries are going to resume their full-time study in September, while some educational institutions have been already working since April. But the parents faced a problem where their children couldn't study at home as they are supposed to… So, caring mommies and daddies want to be on the safe side now — buying gadgets, cozy furniture, printers, and online courses. Design creatives that will strike a chord in parents. Keep it easy and compassionate, and the traffic will not be long in coming.
Programs: Shein, Banggood, AbeBooks, TVC-Mall, Geekmall It, TomTop, DHgate, AliExpress, PatPat, Macy's, Zappos, Skillshare, Billiger DE, Allegro PL, Udemy.
---
Travel
---
The internal borders of the Schengen area are open, and the governments urge not to close them again, even despite the growing number of COVID-infected people. Besides, September is when the holiday season reaches its full bloom. People continue to buy tickets, rent apartments and cars, and more bold and optimistic travelers and optimists venture to buy tickets for later trips (e.g. Christmas holidays).
You can drive traffic to travel programs through content websites, social media communities, and travel forums. People appeal to such resources to learn updates on the pandemic and where they could go on journey. Your creatives — inviting to buy tickets, rent a car, or book accommodation — will come in perfectly handy.
During the pandemic, most tourists are pushed to quit the leisure formats they are used to. To avoid public transit, people rent camper vans and opt in for outdoor activities. As you may guess, most will use hiking outfits, tents, and stuff.
Programs: Italiarail, Agoda, NH-Hotels, Aviasales, Infobus, Omio, Maxmilhas, Qatar Airways, Rental Cars.
---
Healthcare products and services
---
Every fall's second names are flu and cold. This suggests that people will seek healthcare services and purchase medications more often. Highly demanded are pharmacies that offer delivery (make sure you set the GEOs correctly) and telemedicine — people are still trying to minimize their visits to healthcare centers.
Vitamin deficiency won't be long in taking its toll as the pandemic deprived most people from a chance to go to the sea this year. Therefore, this must be an hour of triumph for health-and-beauty goods.
When designing creatives, emphasize immune stimulation and combating viruses.
Programs: Mamaearth In, TheManCompany In, Medlife In, Farmacia Loreto Gallo IT, Onnit US, Lucky Vitamin, Organis PL.
---
Lockdown essentials
---
You must have heard that there is going to be the second wave of the lockdown in September in most countries that lifted restrictions. Meanwhile, the restrictions remain intact in some countries, so they are potentially ready for continuing the lockdown in September.
This is why people try to provide themselves with all the indispensable stuff to get through the isolation. Embrace your imagination and try to offer them what they may want to buy. Those may be home exercise machines, comfy furniture, art tools, books, children's products, electronics, and devices. Apart from that, people are prone to buying heaters in September.
Do not disregard the fact that during the lockdown people have accustomed themselves to having meals and groceries delivered, while lots of those cozy near-home restaurants had to shut down.
Programs: Joom, Banggood, Americanas, The Children's Place US CA, iHerb, Geekbuying, Neonet PL.
---
Summer apparel sales
---
The sunny, warm season is winding down, but stores have tons of unsold summer clothes in stock (especially considering very few could take fully-blown vacations this year). Show people profitable deals on purchasing dresses, swimming suits, shorts, light shoes, and beach stuff. Remember to mention that discounts on these goods may reach 70-80%.
Programs: Shein, Floryday, Lovelywholesale, Joyshoetique, Yoins, Yousporty, Coltortiboutique (luxury fashion), Myntra In, Ajio In, Jockey In, Old Navy US, 50style PL, De sigual PL.
---
Country-specific programs (USA, Brasil, UK, Israel, European countries)
---
USA
The Americans celebrate Labor Day on the first day of September, which usually features the start of large-scale sales. Retail behemoths, small stores, and online chains squeeze down prices. Remind users of deals and drive traffic to the advertisers offering the most appealing discounts.
Programs: ebay, Letyshops, Sunsky-online, Ivorse, Best Buy US, Life is Good US.
Brasil
September 7 is a special day for the Brazilians, on which they celebrate Independence Day. And though the coronavirus in Brazil is more than complicated now, citizens will probably want to arrange a small holiday. Remind people of that grand date and suggest that they buy gifts for their friends and family members, or treat themselves with sophisticated products or a long-dreamed-of gadget.
Programs: Pos Anhanguera, Portal Pos, Lenovo, theBar.
UK
On September 12, the English Football League starts. And however stadiums will only be 40-percent-filled, fans will update their merchandise and buy tickets.
Programs: Ticket Liquidator, Ticket Network.
Israel
September 18 is a day of Rosh Hashanah, the Jewish New Year. People give each other various gifts — big and small, from token to grand ones, such as premium scents or jewelry.
Programs: Floryday, AliExpress, Newchic.
Europe
No large-scale events. No Oktoberfest in Germany, no Sziget in Hungary, no gastronomy festivals in France. Missing those events, European people try to amuse themselves on their own and buy BBQ sets, grilles, tents, picnic equipment, and outdoor activity gear.
A bit more about sports. In Spain and Italy, the football season starts September 12, and September 18 in Germany. You may want to drive traffic to services distributing sports event tickets.
Programs: Ticket Liquidator, Ticket Network, Banggood, Americanas.
---
We wish you more profit-yielding and quality programs!