28 May 2020
Admitad Bot for Telegram: how to create affiliate links via your messenger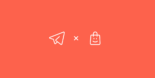 ---
You can now create affiliate links on your smartphone using the Telegram messenger. A special bot was created for his purpose ― just send it a link to the advertiser's website, and you will receive an affiliate link in return. Let us tell you how the Admitad Bot works and what other functions it has.
---
The bot is a tool for creating affiliate links, a follow-up to the browser extension Admitad Extension, with which many of the publishers are already familiar. The Admitad Extension is made for the desktop computer, but the Telegram Bot is can be used both on a computer and a smartphone.
What you need to use the bot:
Be registered at Admitad as a publisher (in Lite or PRO version). How to do that and the difference between the versions is described in the article "Admitad Extension. Lite and PRO".

Install the Telegram application on your smartphone (if you did not have it before).

Search for @admitad_bot or install it by clicking on the link

.
Great, now you can start working with the bot.
---
Beginning your work
---
Now it is time to look closer at the main functions of the Bot. Go back to the first message or type in /help command and send it to the bot.
You can also check whether the affiliate link works if you send it to the bot. You can use the bot to check full links, as well as the ones shortened with the use of the Admitad service Shortlink (the link should look like fas.st/...).
In order to add tags you should list them after the link separated by space. If you try to add four tags while working in Lite mode, the bot will automatically create only one tag, the one that came first after the link. All tags added to the link will be listed in the response message from the bot. Be careful: you won't be able to add tags when creating affiliate links in bulk, so in order to create SubID send links one at a time.

Hot Products in AliExpress affiliate program
Changing account or website
Do not forget to change the sites and accounts if necessary, since if the tags in the link do not match the data specified in the account, the advertiser has the right to reject the actions of the publisher (especially in the PRO mode if the advertiser moderates each site before connecting).
---
You can find additional information on the landing page of the tool or in the help center for publishers.