11 Nov 2019
"20% of partners generate 80% of revenue. I know this 20%, I focus on them", — interview with Admitad publisher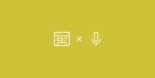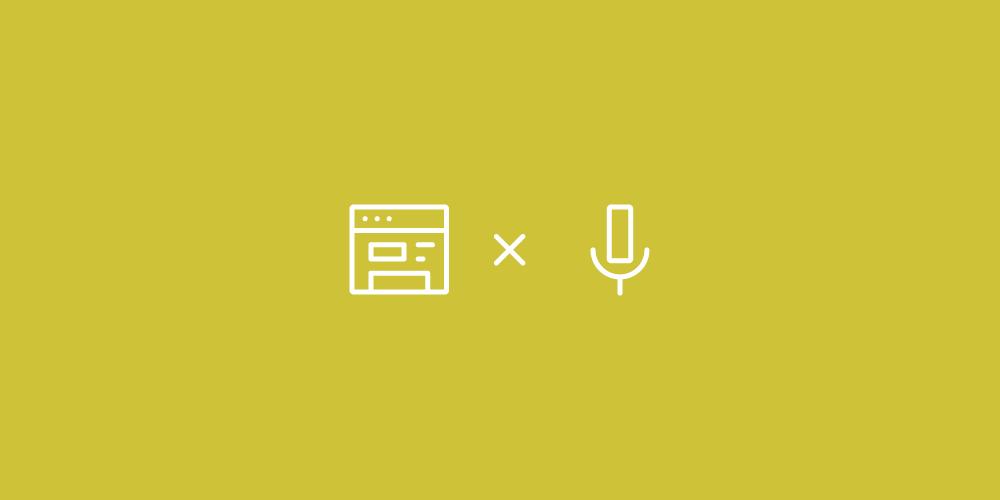 ---
How does it feel to be stand alone publisher? Is it possible to make a profitable affliate project without any team? What knowledge do you need in the very beggining of your way in CPA marketing? We've talked to Admitad publisher and found out his story.
---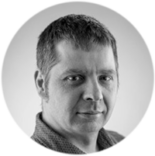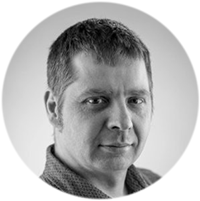 Sándor Szász is Hungurian publisher who is working with two types of programs: "Travel" and "Goods from China" using content websites. We've asked him several questions to know more about his business model, most profitable affiliate programs and tips on working with CPA.
---
Team & Background
---
Give us a short overlook of your project: what is it's name, why is it usefull, how does it help users in Hungary?
I am working with mainly 2 platforms. The first one is a travel website Nekedveszem.hu which is an air tickets and accommodation service. The platform helps visitors to find out all the information about travelling and prepare for it booking hotels and tickets. The second one — Weddmegonline.hu — is focused mainly on China webstores. Users can come across with testing articles, coupons and price comparisons so that they can find out the details about the products here. It is very important for me that visitors can find useful information for free, so I am constantly working on the best options on my platform.
How long have you been working on your projects? How many people are in your team?
I started working with my first platform nekedveszem.hu approximately 2 years ago. 3 days passed from the simple idea to the platform implementation — it took me these 3 days to register the domain and publish the first article.Then I started running another website — weddmegonline.hu last summer.
That won't be very difficult to answer these questions: I am running all these platforms on my own — I am developing the website, finding the best offers and partners, writing the articles and testing posts. I understand that it can be done with the teamwork as well, probably I will do it later as far as I see that it is too complicated for one person to manage it all (right now I gave up my article to communicate with you). But my wife with 6-year old son are used to helping me.
What is your background (education, previous job, and publisher experience)? Did it help you to build your business?
I am an economist by education, for the last 20 years I had been working as a senior manager at 2 multinational companies, but at completely different sphere — operationals. So I started my business without any specific background. Maybe at university 25 years ago I learnt marketing but it was pretty other thing, I think today's guys have much easier stuff.
How did you find out about affiliate marketing? What was your first opinion about it? How did your attitude change while you were working in CPA?
I was interested in this sphere for a long time, I thought that everybody can do that (but I was wrong). From the very beginning it was so difficult to get somewhere, I mean partners. I faced lots of difficulties, but from time to time I started succeeding in partnership and cooperation. Now I understand who I should co-work with, but to receive this I should have learnt a lot. My previous experience was so good as I expected in this sphere.
Did you feel some lack of knowledge at the very start? Where did you search for the information? Where did you study? Who did you ask? Which sources or forums did you read?
I did and feel it even now. I know pretty few things comparing to that what I would like to know. For example, I had a lack of knowledge on how the link is built however that would be an important step forward in post education. I was searching for some info on forums and FB groups, read lots of articles on the Internet. I am in a constant learning. Mostly SEO, link building — that is what interests me the most.
---
Project & Affiliate programs
---
Give us more detailed information about your project: which platform do you use, are you satisfied with it? How many offers are you working with right now? What segments of goods and services do you work with? What affiliate programs have shown the best r esults since you became a publisher?
I am using the WordPress with a special plugin and theme for affiliate. It was a very important moment to choose a proper theme so that it would be easy to implement for CPA marketing. I think WP is quite alright for me, I rarely change something in the system, only some updates for better functioning.
Among most my partners within affiliate networks I am working with Admitad as here I can find those partners I am interested in the most. The platform is rather good, there are lots of useful tools that help in my work and when I face some issues, my account manager provides me with a frequent service. I am working with some of the networks to the platform of which I wouldn't like to log in. And with some of them I even stopped the co-operation.
I am working with 2 programs directly, all other famous offers are run via Admitad. In the sphere of tourism I do prefer Skyscanner. I have been waiting for this program approximately for 2 years. That service is the most popular in Hungary.
Aliexpress is a well-known webshop, many people buy from here, but in the absence of European stores, only low value products. On the contrary, at two major Chinese webshops — Gearbest and Geekbuying, which also have EU warehouse, customers are already ordering higher value products. The great communication and strategy will greatly contribute to the success, 3-4 hours a day we are discussing, which coupon or sale I should put on the platform.
If we split your segment of work into categories, which of them are the most profitable. which of them are the most demanded? Do seasons influence them?
Airline tickets and higher value electronic products are the two categories that are working quite well these days. For example, for the electric scooter the platform has up to 100 organic searches a day, which is pretty good at the current state of things. Unfortunately, this is seasonal, I have to come up with something new for winter;
In your opinion, what is the main advantage of CPA comparing to other sources of income? Do you use any other models of monetization of your project? What are the pros and cons of CPA for you?
I think if the platform looks great and the visitors can find something useful for them, so this model can work with time (2-4 years in the way I do it). There is a huge competition in my business model sphere, so if I do not give up, I will achieve much.
Although the CPA will not generate passive income all the time, because without content nothing is worth it, but after a while it can support a person, then a family, and even a small company.
Do you use any other models of monetization of your project?
I haven't used it so far, but just this week I have started working the guest posts on the pages, and soon will see how it works.
How long did it take for the project to become self-sufficient? What provided the boost for this point? How much money has been spent up to this point?
Maybe after two years I can see that the financial costs (business costs, advertising fees) are starting to pay back slowly. The annual costs are as followings: tax, accountant, website and development costs, advertising fees are growing tremendously. This plus all the extras must be mined. Otherwise, I'd be wondering if a fairy would come and give you a more substantial marketing amount for a year, what would change.
How do users find your site? What are the top traffic sources which drive the majority of customers to your website? How much do you invest monthly in the promotion (at least in % of all expenses)? What advertising options do you use to promote, how do you prepare them (how many advertising campaigns do you test at the same time, who writes the texts and prepares the images)?
20-25% of all my traffic comes from organic search. I use minimal FB advertising (but my cost per click is about 5-6ft) and share content on Instagram. I spend 15-20,000ft a month on advertising. I write the texts, and I do the montagues and the photos for commercial purposes from free sources.
How do you analyze the effectiveness of your site? Where do you conduct Analytics (Excel, CRM systems, GA, some applications)? What metrics do you use (profit, ROI)? What performance indicators should an affiliate program have in order for you to continue working with it after the first launch?
It will sound very bad but I don't use anything other except for the GA-n and the one-position viewer app. I have keywords on both of my pages I am in the TOP 3-5 with, and I try to write my texts so that they will be well placed in the search engines.
In addition, I follow the Pareto principle: 20% of partners generate 80% of revenue. I know this 20%, I focus on them, but I do not let go for the rest as well. I'll give you an example. One of the features of weddmegonline.com is the ability to compare the price of a product from up to 10-12 typically Chinese webshops. However, from these 10-12 webshops, visitors buy only from 3-4 places, so I only display their offer / coupons.
---
Past & Future
---
What are your plans for the future? How do you plan to develop your project (add new sites, functionality, use new types of traffic and promotion channels)?
I want to increase the number of FB and Insta followers to at least 10,000. This may require more articles or more advertising for the pages, but I believe that article placements will also increase traffic, and thus conversion. In addition, I may be buying articles to have more content, or recruiting someone for the purpose.
Your advice to newcomers who enter into affilia te marketing: what areas of e-commerce to begin with? And what categories should you avoid until you gain some experience?
If I were just starting out, I'd be focusing on clothing. In the travel / tourism segment, it is very difficult to kick the ball — almost impossible with a small budget — at least I should have spent at least 150,000-200,000ft per month on SEO and marketing to make sense.
What mistakes did you make at the start of your journey, from which you would like to warn novice publishers?
Don't require everything at once. You don't have to work with many affiliate partners, let it be a couple of them, but they should be good.
What advice would you give to publishers who are just starting to make money through affiliate marketing?
Unfortunately, in Hungary this way of selling is not popular, so there are not too many Hungarian advertisers, so it is better to look for foreign partners who also sell in Hungary. And among affiliate networks let you work with the best ones, Admitad is just that. If these tips are followed, in a few years, there will be a few more hungarian success stories.