13 Apr 2021
What you do not know about Clubhouse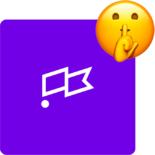 There is plenty of information about Clubhouse, but facts and tips are cruising from text to text. We are not going to retell the Clubhouse user guide or describe the app's interface. Instead, we will cover some insights: monetization, invitations, and perspectives.
This text will be a FAQ on subtle and nontrivial questions—like "How to join a room" or "How to turn on the microphone" that were answered in millions of guides—but more important and common questions about this social network.
What you need to know about Clubhouse, briefly
Clubhouse is the application, a social network where people communicate by audio-chatting. No images, videos, or text (except for Bio and room/club descriptions). No built-in messenger.
The basic functional unit of Clubhouse is a room. A room is a chat where participants talk to each other live, which makes it similar to an audio conference dedicated to a certain topic. Conversations may be of various formats: lectures, talks, hobby clubs, dating clubs, audio performances, or even concerts.
Rooms can be private (a user can only join a private room through an invite from the room hosts) and public—available and open to everyone.
Rooms can merge into clubs. For instance, there is a large dog enthusiast club that comprises a room where users discuss taming, a dog nutrition-related room, a dog walking room, and others.
Though Clubhouse is a free-to-use network, there are some restrictions that give it a status of something sought-after or even elite. For starters, only iOS users can access it. Secondly, a user can only sign up to Clubhouse using an invite.
How to get an invite to Clubhouse?
At the very beginning, invites were distributed by the network developers. Today, a new Clubhouse user gets one-two invites. But active users can get more invites. A user having an invite can bring a friend to Clubhouse, and this is the first way to join the network.
The second option is the waiting list. Clubhouse users that have you in their contact book will receive a notification telling them you are waiting for an invite. They may send you one, or not. If you want to join as soon as possible, you'd better ask your friends whether they have a spare invite.
Besides, a moderator can invite any user on the waiting list; but nobody knows how it works (some say lucky waiters are randomly selected). It's easy to get on the waiting list: just sign up and arm yourself with patience.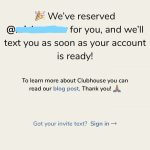 A half-legal way is to buy an invite to Clubhouse. Last but not least is just to do nothing. They say invites will be canceled soon, and the network will turn available for everyone.
How to send an invite to join Clubhouse and is it possible to revoke it?
A user can invite people from their contacts (by phone number, which must start with "+"). To see available invites, tap on the envelope icon.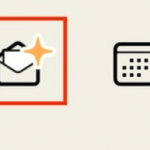 Remember that only iOS users can receive invites.
Another way: The user who is in your contacts has signed up to the waiting list. You will receive a notification asking you if you want to let them in to Clubhouse. If you accept, you will not even spend an invite.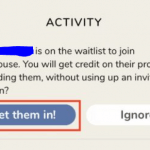 You cannot cancel the invite you sent. The only thing you can do is contact support and ask them to withdraw your invite. But act promptly: once the user accepts and redeems the invite, it's too late.
How to join Clubhouse on Android or a desktop?
No way. Don't be misguided by fake apps that pretend to be Clubhouse analogs. The only real Clubhouse is only available on iOS. A Russian developer published an Android app that helped dodge the restriction, but it got banned shortly.
They on Clubhouse say that the application is going to be available to Android and desktop users soon and that a developer is already working on the official Android version. However, no exact information is available so far.
Can I change the username on Clubhouse?
Yes, but you can do it only once. For that, tap on your username in the account.
How to start a club on Clubhouse?
Any Clubhouse user can create a room, but not every user can start a club. To create a club, you have to fill out a special form. You can find it in the network FAQ or here (this link only works for Clubhouse-registered users).
The more details you provide in the form, the higher your chance to get approval. Experts also say that club creation is allowed to those who have hosted at least 3 sessions in their own rooms and spend a good amount of time on the network.
One user can start up to 2 clubs.
How to delete a Clubhouse account?
You cannot delete your Clubhouse account on your own. Experienced users recommend to send a request to the support desk asking them to delete your account.
How to reach Clubhouse support?
Go to Settings and tap on FAQ/Contact us.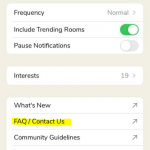 Or contact the support desk via email: support@alphaexplorationco.com.
Your message must be in English. If you compose an email, write from the address to which a Clubhouse account verification message was sent.
Can I record a Clubhouse conversation?
The app does not allow it by default; nor does it allow screen recording. But you can—though it's not advisable to—use third-party audio/video capture apps.
Does moderation work on Clubhouse? Can I report someone?
Clubhouse developers have already been often blamed for investing very little resources in moderation. Allegedly, such a lack of supervision gives rise to homophobia, misogyny, harassment, and other unpleasant things.
This is why you now can report a violation. To inform Clubhouse developers about a user, go to their profile, tap on the three dots, and then tap on "Report an incident." You can also block the user in this menu.
However, Clubhouse administration does not explain how the moderation system works and who reviews tickets: humans or robots.
What can I get banned for?
Developers warn that any attempt to record a conversation on Clubhouse will lead to a ban. Of course, nobody will know you are recording, in real time. But if you publish your recording online later, it will be easy to track and block you. Forever.
One can get a temporary shadow ban if five users complain about them. And as we have already mentioned, punishment may apply if you use third-party apps that allow evading Clubhouse restrictions and use the app on Android.
Another way to get expelled from the network is to try to impersonate somebody else. This is why developers require that people register under real names. Lastly, you may not want to violate local and international law, as well as copyright.
What do I do if I got banned on Clubhouse?
There's nothing you can do. The network blocks users in accordance with the internal privacy policy, so you only can challenge such a decision in court. But you can contact support first, explaining the situation and requesting the agents to reconsider your case.
How do I gain followers and promote myself on Clubhouse?
Clear, catchy, and concise room/club names and descriptions will help people understand whether they could be interested in the conversation. Such clarity will bring target listeners and make your rooms appear in the feed of relevant users. 
Do not invite or add irrelevant people so you don't confuse the recommendations algorithms and blend your target audience.
Invite famous speakers that can tug along some relevant users to your rooms. 
Announce your events wherever possible: on social media, via cross-promotions with other users, or asking friends and speakers to tell about the event. 
Pay attention to your account and profile picture. If you represent a brand or product, set up a branded picture (e.g. your photo with a logo or your photo in a branded frame). For a club or room, choose the icon that would reflect the matter. Or create a picture with a bright and solid background. This is a classic attention-grabbing technique.

Don't forget to leave links to your social media profiles. Remember that you cannot direct-message anyone on Clubhouse, so let people reach you on Instagram or Twitter.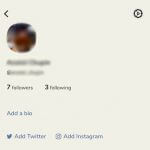 Use verbal CTAs. During a session, remind the users to follow you so they don't miss any of your lives. Ask the participants to invite friends or check out your profile.
Clubhouse has a tree of invites using which one can track who brought the user to the network and what users they invited. Invite interesting people having lots of friends so other users can find you in the invite tree.
Demonstrate your competence, be active and helpful. Deliver valuable information, and people will like you. Speaking of activity, it is believed that the more often you partake in conversations, the better your reputation in the eyes of the algorithms. The system will provide you with more invites and allow you to start clubs.
Always introduce yourself when it's your turn to speak—whether you are a speaker or just a guest asking an expert.
Small rooms are an easier way to gain followers. Large conversations may comprise hundreds of people: you will drown in the sea of other participants. Even if you raise your hand, you will have to stand in the line for ages, and you will have little time to speak. Usually, smaller circles are more loyal.
What you shouldn't do is join rooms intended for mass following. Mass following is a promotion where you are asked to follow room participants and they will follow you in return. Two reasons not to do this: one, you will get an irrelevant audience; two, moderators detect such groups and ban their participants and creators.
How do I make money on Clubhouse?
Method 1.The most obvious but questionable one: selling invites. No big money.
You can act as a paid guest expert (if you are truly competent). If you are a blogger, you can provide a room with followers. We think a new service is going to appear soon: hiring influencers for speaking in Clubhouse rooms.
Product placement. If you host conferences dedicated to, say, healthy lifestyle, try to find sponsors—a healthy food delivery service or a sportswear brand. Recommend these brands to your listeners for a reward (sponsorship) from these brands.
Ask your loyal listeners to donate. Offer various options: card to card transfer, online wallet, or Patreon.
If you are going to commercialize your content, file a request on participating in the Clubhouse accelerator. Founders promise that the users they like most will get support in room development and monetization—in particular, get connections with relevant speakers, equipment, and promotion.
Now let's talk about how online entrepreneurs can promote and sell products on Clubhouse.
Affiliate marketing. During sessions, ask users to go to your profile. Before that, deploy affiliate links to the products you are telling about, in Bio. After users tap on them and make a purchase, you will get a reward.

Non-obtrusive selling is the safest option. For instance, during an online education conference, tell the listeners about a course and how it helped you. If listeners ask what course you took, suggest contacting on social media.

Another possible situation. Someone in the room complained about their health. In response, recommend a good online doctor who helped you, and share the affiliate link to the clinic where the doctor works.

Remember that your content must be helpful primarily and selling secondly. Do not spam ads: the product you promote has to solve the audience's problems. This is the key point. Listen to the users, identify their needs, and offer a relevant product.
Unique promo codes During a session, tell the users about the product and tell them the secret word they need to say to get a discount. Brands generate unique promo codes and provide them to every blogger, influencer, or publisher, individually. Read this to learn how this method works in affiliate marketing.
You can partner with influencers on Clubhouse. Ask them to tell about your product in their rooms, in exchange for some benefits from you. You can also collaborate with brands—hosting joint conferences to share helpful information about the products.
Create rooms with fancy speakers and unique content. Invite people who would be ready to pay for attending your exclusive audio chats. Or, you can introduce paid club membership.

In fact, those are the same lectures, concerts, and discussions people are used to pay for—but in the audio format.
Why is there so much hype around Clubhouse?
Clubhouse has struck the mark of 12 million downloads. What makes it so popular?
The app emerged at a perfect time. Amidst the pandemic, people have a great demand—and enough time—for communicating online. Besides, most conventional conferences moved online, and Clubhouse is perfect for this format. Last but not least, a fully-audio network is a whole new thing. And we love all the cool and new.
Besides, the audio format is very promising currently. A great example is podcasts.
What also contributed to the hype around the network is that it had been exclusive from the beginning and involved celebrities—who felt themselves in their elements, protected. Elon Musk, Oprah Winfrey, Mark Zuckerberg, Paris Hilton, Jared Leto, and other stars use Clubhouse.
They also generate newsworthy events. For instance, Musk has recently invited Putin to talk on Clubhouse. All mass media covered this move, and even more people signed up.
Don't forget about FOMO—the fear of missing out that is common among all Internet users today.
What are Clubhouse's perspectives?
Competition is rising. Clubhouse analogs emerge, including Russian network Stereo or Android-friendly app Swell. Other popular social media platforms, Twitter and TikTok, are preparing to roll out their versions of audio chats.
Clubhouse itself is growing as well: developers have tweaked its privacy issues: the app no longer requires access to contacts. In future, Clubhouse promises to add room filtering by language and better moderation. Among other new features will come the accelerator we talked about earlier.
According to the polls, most Clubhouse users expect the app's popularity to start declining in 6 months or so, since the image of exclusiveness fades away, and with more content in place, quality is likely to deteriorate.
On the one hand, there is no reason to guess. Investors do believe in Clubhouse and invest a good load of money in it. And people continue to download the app and chat in rooms.
---
No matter what you think about the fuzzbuzz around Clubhouse, this app is worth trying—at least for the sake of connecting with people and broadening the outlook.  And if you are an online entrepreneur, it can be a potent sales channel.