23 Jun 2021
How to Write a Successful B2B Marketing Campaign: Guide for Beginners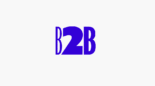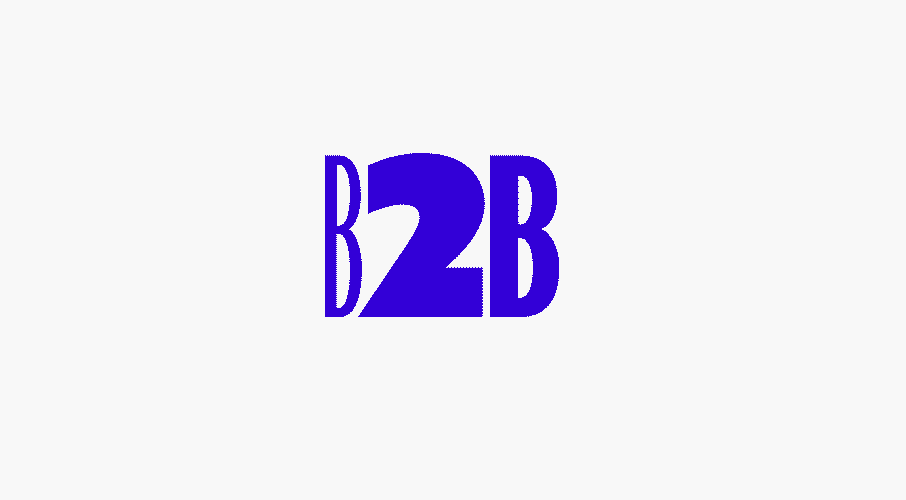 Every great marketing campaign starts with strategizing and planning. This is especially the case with B2B (business-to-business) companies trying to launch a new product, seal new deals, or win over new companies and organizations to sell to. This may sound like a huge challenge, especially if you're a beginner, but all you need to do is sit down and write a plan for your B2B marketing campaign.
Writing a successful B2B marketing campaign is essential if you want to make nothing but the right moves. We've put together this ultimate guide for writing successful B2B marketing campaigns.
Understand the Basics of B2B Marketing
A marketing campaign is a detailed plan on how to achieve a goal you've set for your business, from raising brand awareness to increasing sales. You need to make sure you're well-prepared and know exactly what steps to take and what tools and platforms to use.
B2B marketing is any type of marketing strategy that is aimed towards a business or an organization. But, you need to look beyond that.
When you're writing a B2B marketing campaign, you're writing it for:
people in charge of a business
people who handle a business' purchases
their needs and interests
So, B2B marketing is different from B2C (business-to-consumer) marketing. The main B2B vs B2C differences are:
aiming at business representatives vs aiming at individuals looking for personal satisfaction
building a personal relationship during the buying cycle vs focusing on selling the product quickly
telling logical & practical stories about the product vs making the stories emotional
Now that you understand the basics, let's move on to the next step.
Do Market Positioning
The next thing you need to do is analyze your current position on the market. This will help you understand where you currently stand and what you need to focus on in your marketing campaign.
Market positioning is the process that requires you to do thorough analysis and research of the market you're in. You'll need to:
access credible data about the market
analyze it or read experts' analyses
gather and study numbers, and statistics related to market growth, sales, market worth, etc.
draw conclusions

The most important thing you need to define is:
How big is the market, and is there room for you?
Who are your biggest competitors, and what are they doing?
Where do you stand compared to others?

For instance, you're in the coffee business, selling equipment to coffee shops, bars, and restaurants. You need to know:
How many coffee shops are in your target market (e.g. your city or region)?
How many new ones have opened in the past 5 years? Is the market growing?
Who's the number one seller on your market? What do they offer?
What is their unique selling proposition (USP)?
What marketing platforms are they using to reach their audience e.g. email, social media, blog, paid ads?
Answering these questions will help you position yourself, realize where you stand concerning your competitors and the market in general. You'll use those findings to decide how to shape your next moves, which we'll explain in the next sections.
Write a Value Proposition
A value proposition is the core definition of why a business should consider buying your product or using your service. It's your promise to them of what you can do and offer. That's the base of your marketing campaign.
To write it, define:
the benefits of your product
the problems it solves
what makes you a better choice than others offering a similar product or service
Then, try to make it fit a single sentence, that's both informative and memorable. For instance, Uber chose "The smartest way to get around" as their value proposition while Slack went for "Be More Productive at Work with Less Effort".
Define the Target Audience
Next, you need to start thinking about a specific target audience you're gearing the campaign towards. Yes, it's going to be a business or an organization, but you'll need to be more specific.
Let's say you're trying to promote a new service you're offering. You'll need to define:
which businesses need this service
what problems and pain points will this service solve
what individual in a company would be interested to hear about it
which business will see a huge ROI from this service
what is their main purchase motivation
Think about a specific target audience of businesses and business representatives. If we stick with our previous coffee business example, the target audience can be small coffee shop owners who are new to the market. Or, it's a coffee shop business that's been on the market for years but needs to change things up.
Set a Clear Goal
Now that you've defined the most important elements of your business foundation, it's time to start developing a specific marketing campaign. Your number one priority is your campaign goal. It needs to answer the question: what do I want to achieve?
There are various goals you can set and aim your campaign at. Here are some examples of B2B marketing campaign goals:
promote a new product or service
stand out from the competitors
generate leads
improve sales
test new marketing channels
customer retention
Depending on your goal, you'll be able to take action. For example, if your goal is customer retention, start sending emails to your newsletter with discounts, special deals, and coupons. If the goal is promoting a product, get on social media, hire influencers, or start making videos. If you'd like to test new marketing channels, you can work, for example, with affiliate networks.
Find the Best Marketing Channel
Finally, your B2B marketing campaign will need to use different marketing channels to reach its goal and get the desired results. You can combine two or more channels and create the combination you feel most confident about.
Let's take a look at the most popular B2B marketing channels:
Email marketing is a strong B2B marketing tool that allows you to contact business representatives directly. This way, you'll be able to create specific, personalized email copies that address their specific pain points and show you've done your homework researching them.
For instance, to gain trust from leads, send email copies inviting them to read your case studies, customer reviews, e-books, or your blog. Include a CTA and invite them to find useful content you've curated for their needs. It opens the door of direct communication and can be highly efficient in nurturing new leads.
Content Marketing may be less direct, but it's extremely powerful for reaching out to numerous potential businesses. It implies writing quality content and publishing it on your blog or website. For instance, you write about "Selecting the Best Coffee Beans for Your Coffee Shop". A target business representative reads it and starts studying your offers. If you need help, services like ThesisOnTime offer help with writing all kinds of content.
B2B Social Media Marketing
Social media is among the strongest and most powerful marketing tools today. You can create a social media marketing campaign to reach your business goal. You can use it to promote a product, interact with other businesses, show your business potential, and even tell your story. You can use social selling for lead generation.
Apart from these basic channels, you should also explore holding webinars, doing paid searches, display advertising, influencer marketing, and many others. Choosing the right channel will depend on your goal and your target audience. You'll need to do research and figure out the best way to approach them and reach them. You can do so through A/B testing using different strategies on a smaller group of people, and comparing the results of each campaign.
---
Author's bio. Jessica Fender has a background in marketing and sales and works as a copywriter and blogger.