4 Feb 2022
External content marketing for business, or How to get free publications in the media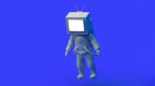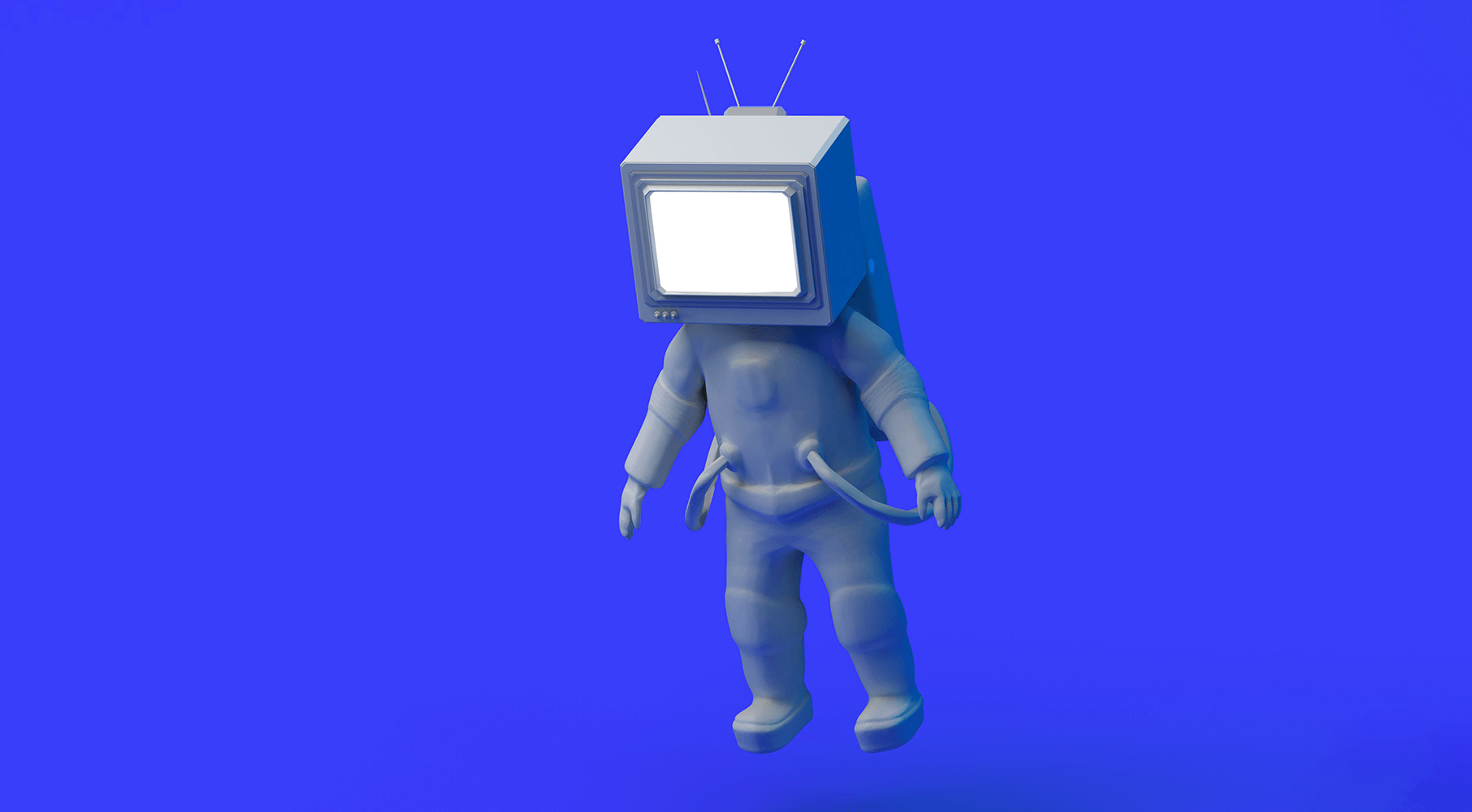 The market is suffering from turbulence. Industries are shutting down, and the purchasing power is declining. So, in order not to lose customers, companies are increasing activity, including marketing. And here comes the question. How to broaden the reach and attract new audiences without investing more in advertising?
During a crisis, marketers emphasize zero-cost and low-cost means of promotion that include social media marketing, e-mail newsletters, SEO, and content marketing. The latter has two directions, internal content marketing (writing texts for a website or blog) and external content marketing (publications in the media).

Let's figure out why you need external content marketing, how to build work with the media, and get free publications in the media.
How mass media appearances help promotion
The presence of a company, brand, or specialist in the media space, mentions in the news, industry portals, magazines, major publications, help solve several marketing problems:
Acquiring new partners and customers. Publications in mass media help reach a new audience which is much larger for a major publication.
Warming up potential customers. As a rule, it takes a user a few interactions with a company or product before making a purchase decision. Mentions in major media can act as such touchpoints and make them as high quality as possible.
Getting organic website traffic, boosting the citation index, and bringing the website to the top positions in search. A media mention can add up to 15-30% to the organic traffic volume, while a number of branded queries can win up to 20-40%. The ultimate result always depends on media quality and frequency of appearance.
Maintaining the company's status as an industry expert and helping it stand out from the competitors.

Media posts, interviews with company representatives, and online entrepreneurs will generate views long after the release. External content marketing keeps promoting even if you shut off your investments in this channel.

This tool can work for enterprises of any size, entrepreneurs, freelancers, or studio/online store/showroom owners. Mentions are always fuel for the personal brand and assist in promotion and sales.

Besides, this instrument doesn't need heavy investments. The main costs are the time and labor to create content.
How to get mass media mentions
There are several ways to get posted. The paid way is to order a native article from an advertising agency or directly from a publication. The free way is expert comments, an op-ed, and newsworthy events.
Let's talk more about free external content marketing options.
Leave an expert comment
A set of facts, comments, cases, and statistics are what journalists and editors need in their work. This is why authors usually invite business owners as experts.
Suggest interesting materials and take part in an interview on a hot topic. If you share some unique experience and spark a journalist's interest, you'll get mentioned as an expert, totally free.
Say you're keeping a travel blog. Comment on an article offering a pack of money-saving lifehacks for travelers, provide your knowledge of buying tickets at the best price, or approach a lifestyle publication with a story about a peculiar journey. With a link to your blog embedded into the article, some traffic from the publication's website will come to you. Ultimately, you'll gain new readers.
This method can come in handy for online store owners. They can always share some sales insights, statistics, analytics, and management tips with business publications.

Having established good media relations and ensured regular appearances, one can achieve the so-called "lever effect." Other publishers will see a competent professional in you and thus will invite you to interviews. All this means wider reach and even more traffic flowing to your resource.
You can find offers by participating in social media surveys (check theme groups and publications' official pages) and on media websites (industry portals, mass media websites). As an alternative, use journalist request services like Help a Reporter Out.

Journalists publish comment requests and seek op-ed authors and people to be interviewed. Experts leave their responses in the request card, skipping time-consuming negotiations and discussions. If a journalist likes a comment and accepts it for publication, the company whose expert has provided it gets a free mass media mention.
Compose guest articles, become an op-ed author
It's common among media to involve third-party authors in publishing guest articles. It helps diversify the content, engage new users, and cover more topics without wasting editorial time. The most successful users are encouraged to keep their own column on the website or magazine.
At the Academy, we're always happy to cooperate with guest authors. Let us know if you have something exciting to publish.
It's easy to become a guest author. Just come with a unique and helpful text and submit it to the editorial office. Some resources allow publishing texts without preliminary acceptance. To publish on other websites, you'll need to send a letter through the form or by e-mail, gain the editor's approval.
In both cases, be sure to read the editorial policy and tips for new authors carefully. Check out the website menu or footer. "Become our author" or "Contact editors" tabs are usually located there.
What to write about? Tell readers about what you're really good at. Analyze your cases and new methods, share some lifehacks, tell your best and worst story about sales, advertising, or development. Describe your methods of building customer or staff relations and tell how you organize your workflow.
Comment on and look into the industry trends, discuss new laws, and bring up problem points.
Where to publish guest articles? Your options are open sources, industry and theme portals, major corporate blogs, and media giants. You can become a guest writer, for example, on these websites.
Create a newsworthy event
You might have some achievements that deserve being told. Write about your workflow, successes, and failures. Share your experience on social media, open platforms, and business communities.
This is how social selling, a process of generating leads by sharing expert content on social media, works.
What to use as a newsworthy event? Conduct a poll or study, invite your customers and partners to collaborate, share some unique statistics, analyze a compelling case, or start a challenge. You can translate some helpful content into your audience's language.
For starters, you can build valuable communication with business representatives and customers. Secondly, you can attract publishers' attention to your materials.
How to get media coverage
To get a media mention (e.g., publish a guest article, collaborate with other journalists, or receive an interview invitation), you need to interest authors and editors, prepare content, and introduce the expert and the company.
Tell about yourself. Let people know that you're a competent specialist with relevant experience. Provide information about your field of interest and professional and personal achievements. Attach the links to the articles you worked on and conferences you attended.
Pick relevant topics. Don't respond to every single invitation. Focus on what you are good at. If you submit a guest article to the editorial office, tell about the topics you can create content about. Prepare short announcements for each of them.
Study the resource where you'll publish your content. Read the article requirements and editor's tips carefully. Study the style of materials, analyze the additional information authors use, pay attention to the hottest questions. You can read comments to gain more insights.
Create unique content. Use cases, illustrative examples, statistics, videos, and images. Share your own experience. Involve your employees and colleagues.
Don't try to advertise your product. Nobody likes blunt ads, especially journalists and readers. The company will receive negative feedback, and the editorial office will just ignore such materials. You can tell about products and services by describing a relevant example or case. Appear as a professional, provide a good comment that readers will appreciate. If you manage to do all that, such a publication will be a great tool to promote the company and bring you traffic and loyalty.
---
External content marketing is a powerful tool for promoting a business and personal brand. Media coverage helps scale up a company's media presence, reach a wider audience, acquire and warm up more clients. Media mentions help maintain an image, stand out among competitors, and boost organic traffic.
To get free mentions, prepare some guest articles for open resources and blogs, provide experts comments for publications using journalist request services.