27 Apr 2021
Everything you need to know about link building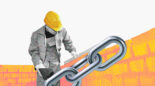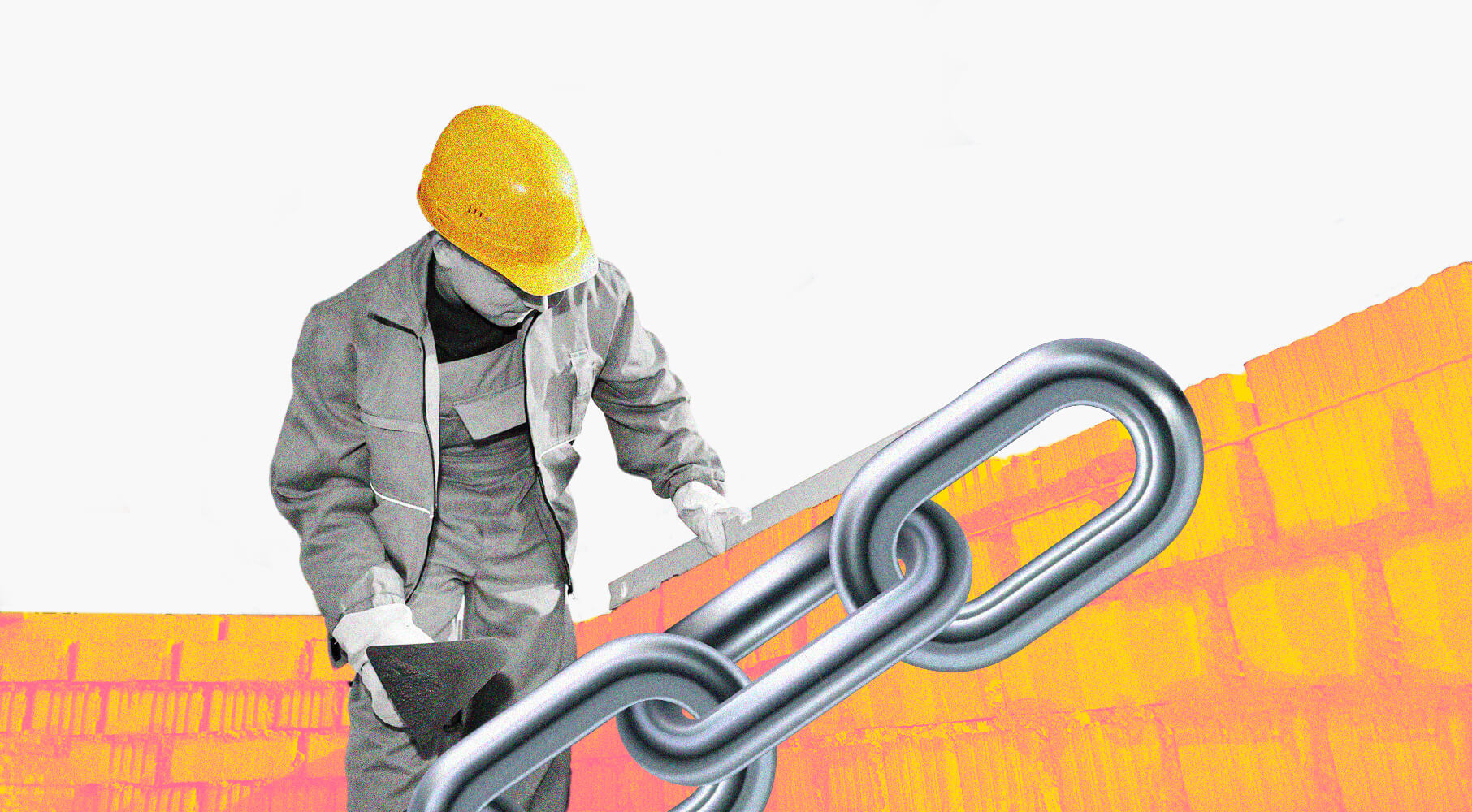 Search engine optimization, or SEO, is a multifaceted and tricky website promotion model. Let's get it smooth and slow and address the most important terms step by step. Today we are talking about link building, a process of increasing the number of inbound links deployed on external sources and leading to your ad space.
Link building is one of the ways to improve visibility of a website, information or content project, or landing page in search engines. High-quality external links will improve website ranks and improve content value.
How link building works
First things first. The principal thing in link building is the backlink.
Imagine a website (or a blog, forum, or community). Content published on this resource contains native hyperlinks to other—third-party—resources. These links are called backlinks of external websites.
Backlinks are SEO hogweed for your ad space. Statistics suggest that websites sitting on the first line in Google Search results contain almost four times as many backlinks than resources at lower positions.
To cut it short, link building is a process of enriching content with the links that will generate traffic to your ad space. Some call link building a process of increasing the reference weight of a resource. The more links on the web lead to your ad space, the more people will interact with your content.
By the way, proper link building can make a website more noticeable for search engines. Therefore, you will get even more clicks and traffic.
Remember the main thing: links must be consistent in topic with your content and be helpful to users. You'd better not deploy a link to an automotive resource in a text about animals. Algorithms of search systems get smarter every day. They have already mastered semantic text analysis, can recognize poor-quality and sponsored links. Search engines impose even stricter requirements in terms of in-content link quality. 
A link under the phrase "recent study by Compare Camp" in this text is an explicit example of link building. This is how we contributed to the bunch of links leading to the Compare Camp website.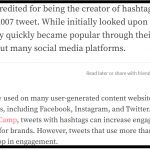 Today, bots can easily detect and suppress obsolete link building techniques, such as sponsored links, spam soft, URL tricks, low-quality links, and others.
This brings us to another important point to keep in mind. What matters in link building is the reputation of the website or page that will generate traffic for your resource. The higher the authority of such a referral website or page, the higher your rankings in search. Here's what makes a link reliable:
good traffic, many users visiting the page
high frequency of citations
quality information
In other words, if you publish backlinks to your resource on a website with bad content and poor traffic, don't expect to get much profit from it.
Link building methods and cases
Here's a case of link building in the online education industry. Online learning services need to attract clients in various regions, so good search engine rankings are critical.
Link building can help! A service can partner with educational portals and create helpful content with built-in links. For that, the service manager just needs to contact the editorial office or website administration and offer cooperation.
After that, the online education service prepares a helpful text for a popular online learning portal. That may be, say, a deep study of pros and cons of online education for adults. Then, the author deploys a natively looking link to the service (e.g., hiding it in the phrase "It was proven that when people take online courses…"), thus boosting the authority of the website and promoting it.
Respected websites will never promote every single resource. Leading users to a website, they take responsibility for the product or content there.
This method works for all online entrepreneurs, from novice bloggers selling products through affiliate links, to online store owners.
Few more things about link building methods.
Let's dive into the above case of the guest post. This method is centered around mutual benefits. The portal gets quality content, and you acquire a backlink to your resource.

Make a list of portals that may be interested in texts related to your product. Send out content publication requests; in the message, describe the subject or outline of the text. Make sure you study the requirements and the editorial policy of the portal you are going to approach. Be ready for changes: editors of respected portals always review guest publications and often ask to add or correct something. 
Broken links. Try to find inactive or broken links in publications on an established portal and suggest replacing them with the links to your website (make sure your resource is relevant to the portal). This method is quite popular, but some SEO specialists consider this method not very effective. 

To facilitate your work, you can Google some services that help find broken links on a website.
Exchanging backlinks to related content with reputable resources. Again, approach the administration of a relevant resource with a suggestion: you refer to them, they refer to you. Something like a mutual promotion campaign.
Mentioning your website on aggregators, references, advertisement boards, catalog websites, in location services and listings. To get listed, one usually needs to register on a portal or contact the admin.
Getting mentioned in regular collections by established portals or mass media. If you keep a handmade stuff blog and a large DIY portal often tells its readers about good related blogs, you can try to say a word there. Contact the editors.
Positive reviews of loyal users, readers, or customers published on review websites, forums, in comments to texts, on blogs. You can deploy backlinks in them, too. Ask people to share their opinion about your resource and offer gifts or bonuses in return.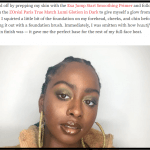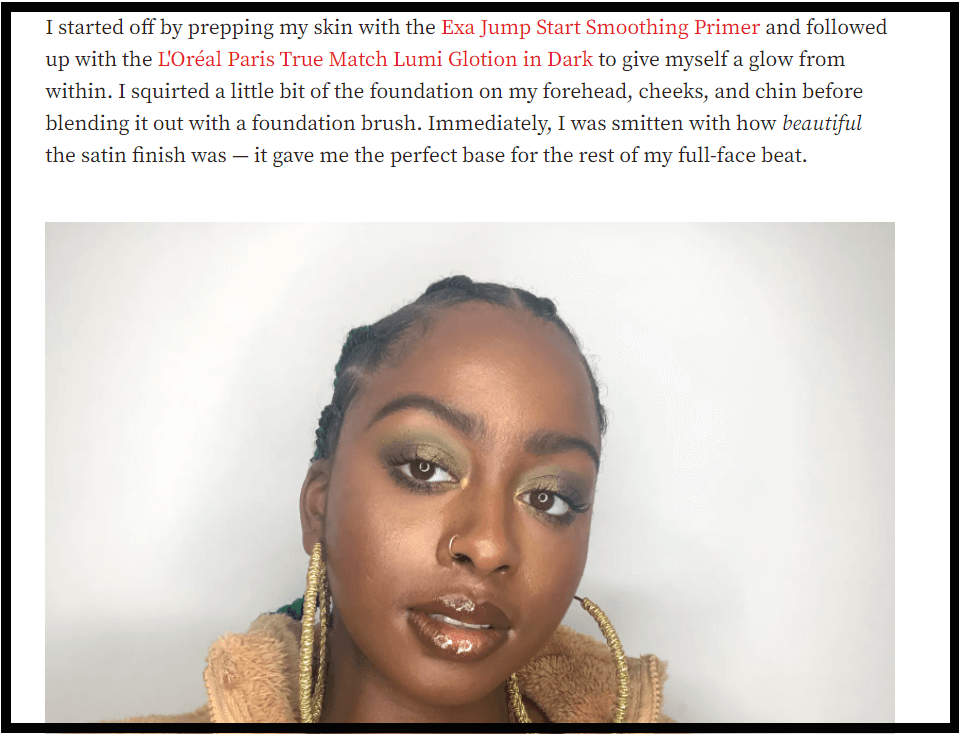 You can do it all on your own. For instance, sign up on a relevant forum or mass media website, Q&A website, etc., and look for questions that you could answer—mentioning your resource.

Pro Tip: Never spam! Only leave helpful answers for people that will benefit from a link to your website.
Link building services and tools
Manual link building can be very time-consuming and not always fruitful. We have collected some services that will make your link building initiatives easier.
Some more services with more specific yet important functions.
Extra tips
Discuss in advance where the backlink will be published on the donor website. The safest way is where your portal is mentioned in main content—not in a side panel.
Sure, some link building methods are more efficient than others. For instance, if the website admin embeds a link into content, it will contribute more to your website ranking than a link you left in the comments.
Anchors—the text pieces containing hyperlinks—are also important. An anchor must reflect content of the page to which a user will be redirected after clicking on the link.
Increase the reference weight gradually. If search engines notice that hundreds of mentions of your website appeared within just 24 hours, they might consider it suspicious and not improve your ranking.
---
Link building is critical for website ranking, traffic generation, and customer acquisition. This is meticulous work but it pays off highly.